This article is written for users with an access level of System Administrator and will cover:
Introduction to the award and pay rule library
Deputy offers several "out of the box" pay rules for our customers to take advantage of. Pay rules help to automate many aspects of Australia's modern award requirements and US wage and hour laws by providing itemized pay recommendations on each employee's timesheets. Deputy's pay rule library also facilitates more accurate demand forecasting by enabling businesses to create "costed" timesheets that provide an estimate of labour costs.
While Deputy's pay rule library is designed to Simplify Shift Work by reducing the time required to apply the relevant legal requirements through automation, it is not a substitute for payroll or legal advice, nor is it intended to relieve you of your obligation to comply with the legal requirements applicable to your business. It is ultimately each customer's sole responsibility to pay its employees correctly and in compliance with all Legal Requirements. Please review our Product Specific Terms for more information about your compliance responsibilities.
Read on to learn how to use the Pay Rule Library, and be sure to check out the Pay Rule Library FAQs while you're at it!
Payroll integrations
You can currently export Deputy's out of the box pay rules to the following payroll systems:
Applying pay rules from the pay rule library works in a similar way to entering the pay rule amount manually.
On the People page and click the name of the employee you would like to add the pay rule to.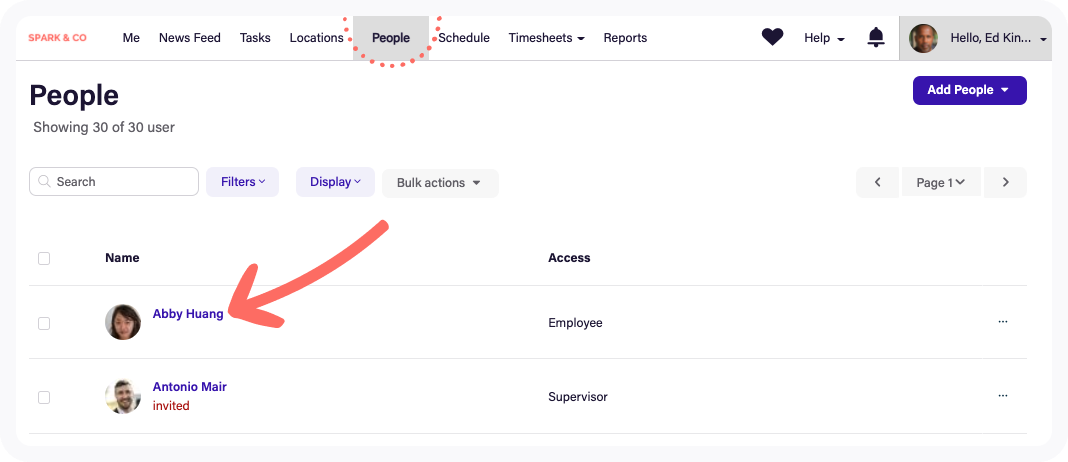 Scroll down the menu on the left and select Employment, then click Edit: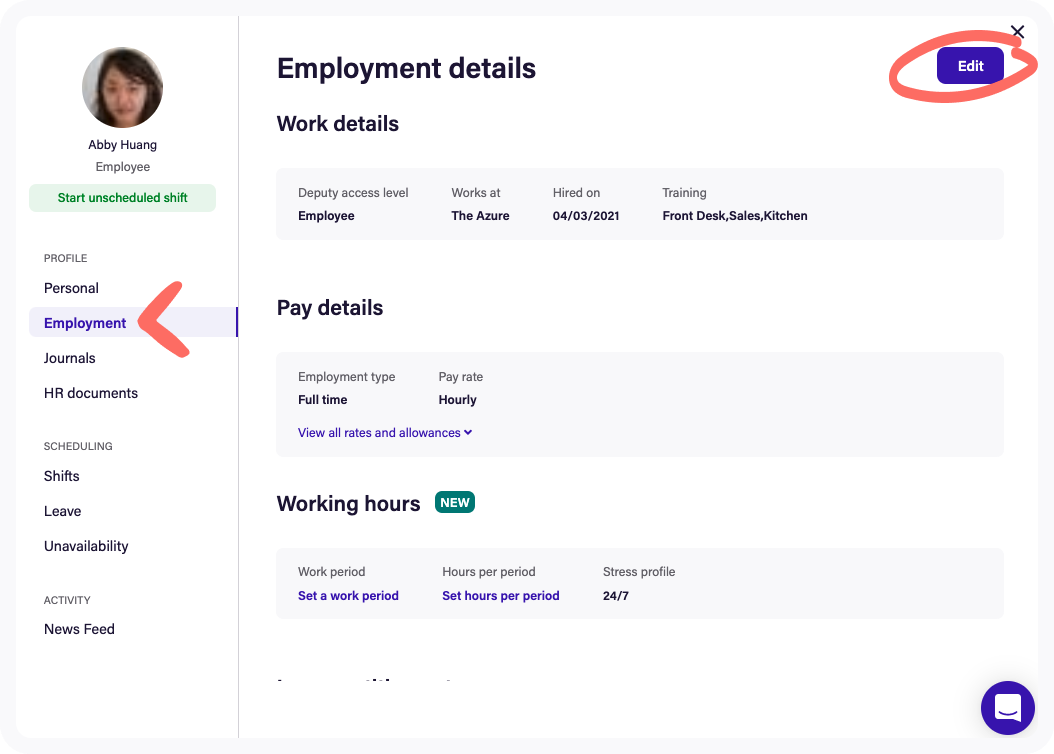 Click on Pay Details and then the Pay rates drop-down menu for a full list of award rates.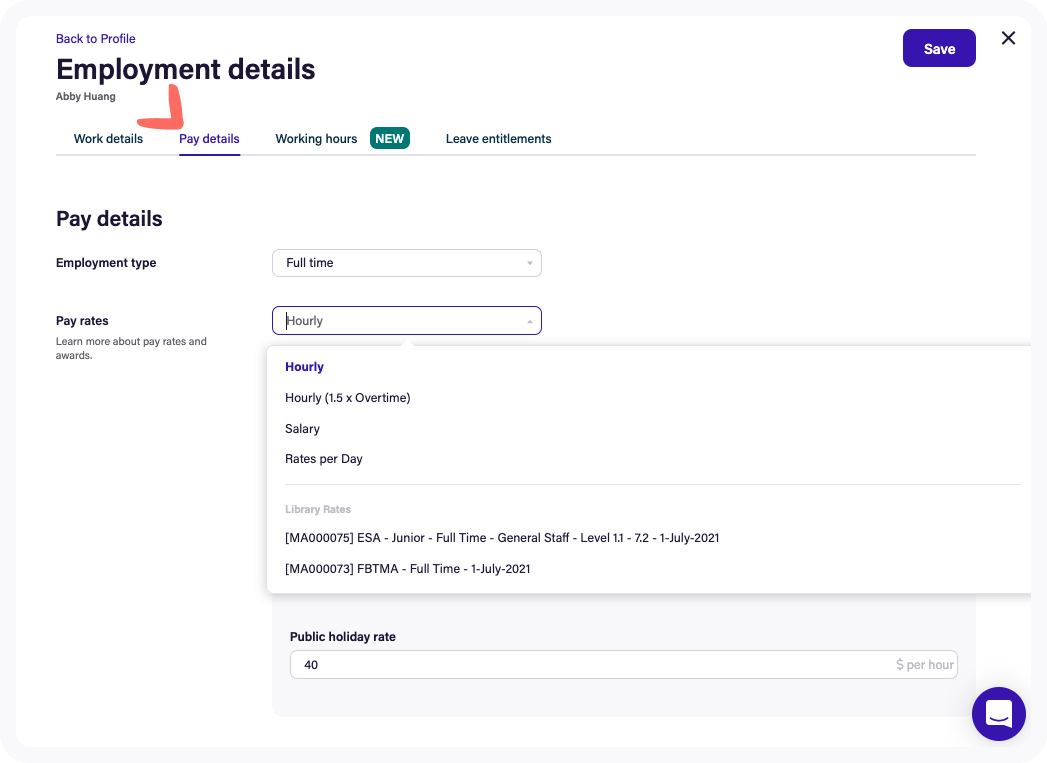 You may also find it easier to find the award you need by typing the abbreviation of the award name in the search field.
Once you have selected the correct award, simply enter the employee's ordinary base rate and it will automatically populate the other fields.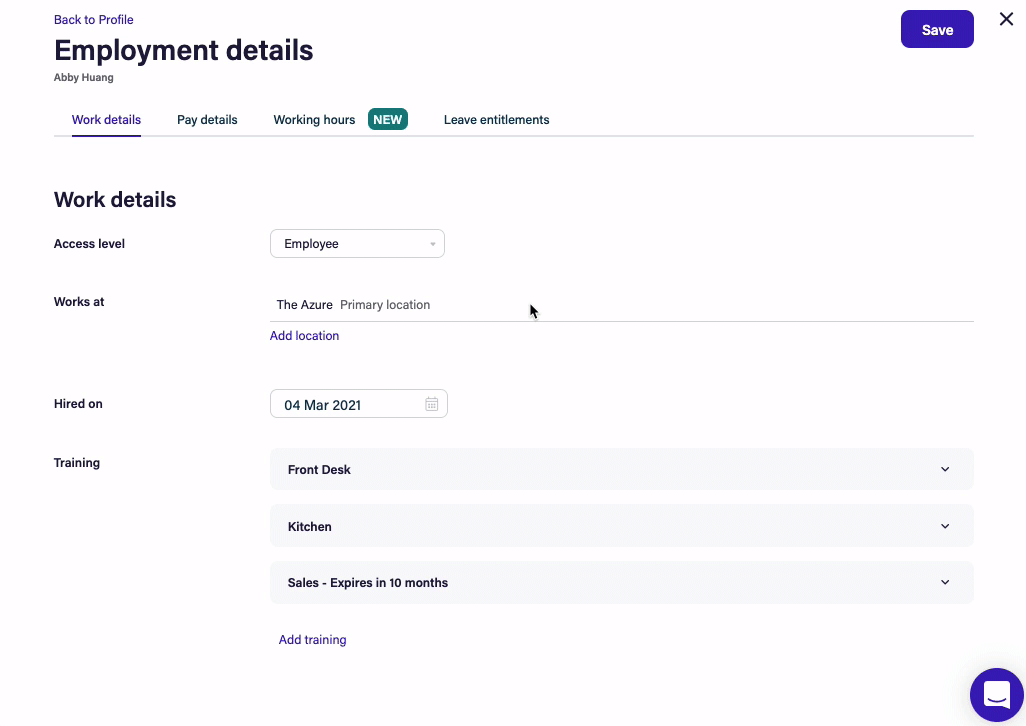 Remember to click Save to apply the rates to the employee.
If you need to update multiple employees at once you can use the Bulk Action functionality in the People page.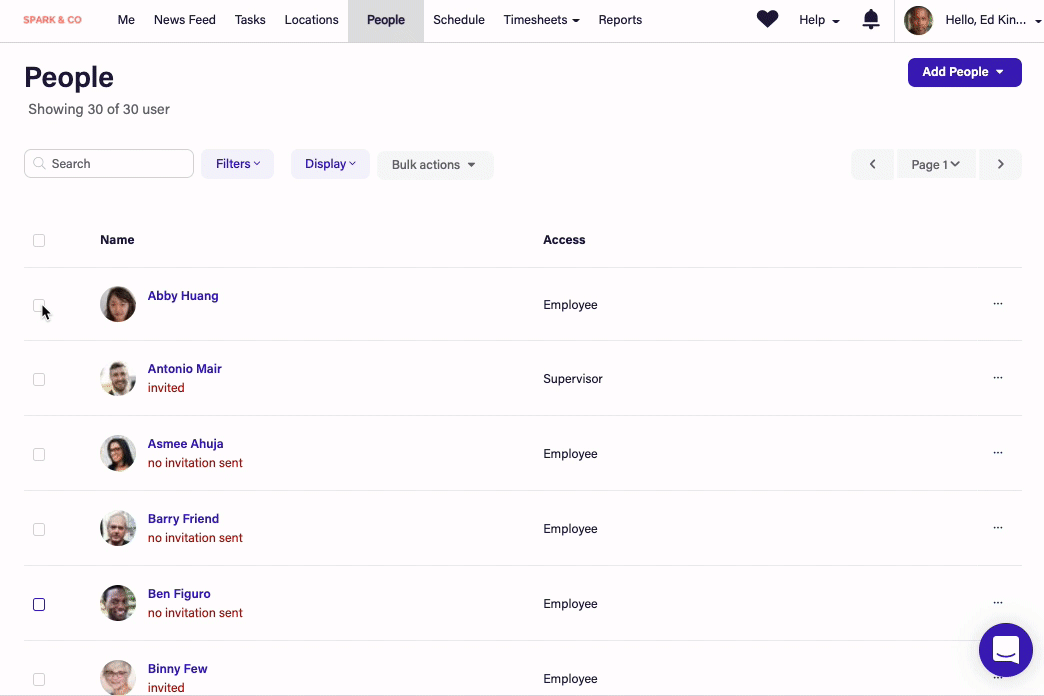 Exporting Timesheets Using Library Pay Rules
When you export using our pay rules library, it is advised that you match the export code sent from Deputy to the matching pay item in the target payroll system ( ADP Run, Gusto, MYOB AR, MYOB, Xero). This allows you to re-use any pay items within your payroll system, avoiding any duplicate items.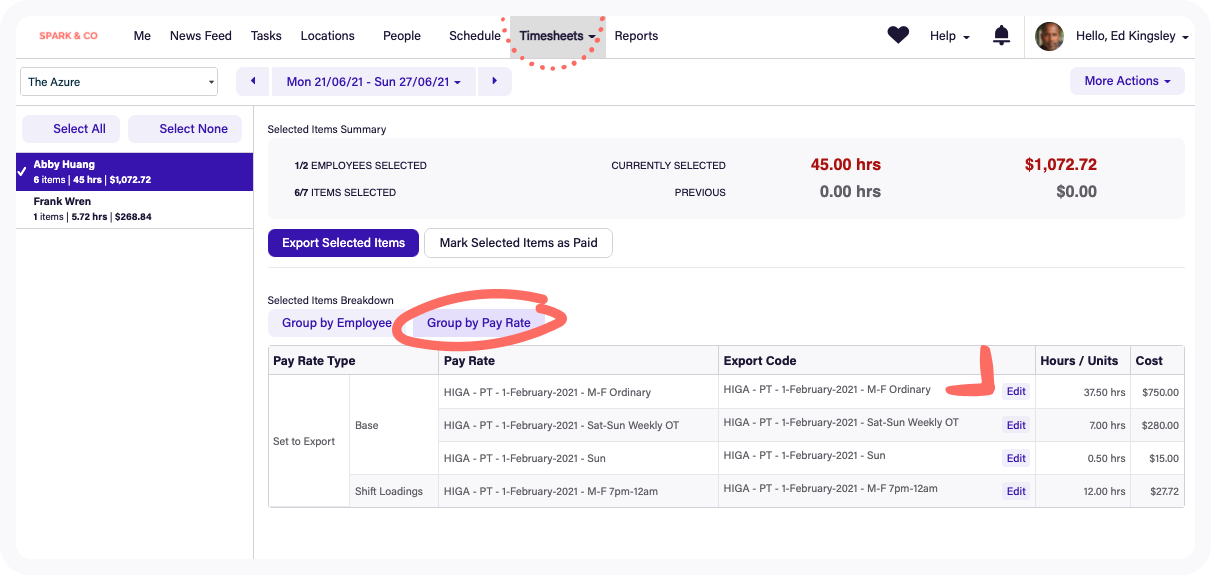 Please remember to click Save when making any changes to the Export Code.
Note: there may also be limitations in your Payroll system as to what export code you can use. For example, in MYOB AR Live, the export code is limited to 31 characters. Check your payroll system for your specifications.
A note about decimal places in Deputy
When viewing costs, hours, and units in Deputy, you will see the numbers reflected with up to two decimal places. Please be aware that Deputy's software actually stores up to eight decimal places in the background, and uses all eight decimal places when performing calculations to achieve a highly accurate result.
Australian Awards
United States pay rule library