July 2020 Update: A new version of this timesheet export has been released which includes the support for awards and leave. You can find it in the list payroll applications to export under "CloudPayroll / iPayroll (V2)".
We no longer advise customers to use the "iPayroll (NZ) / CloudPayroll (AU) Timesheet" as it is now deprecated.
Requirements
To ensure the most successful import into CloudPayroll/iPayroll, the following steps are recommended:
Ensure the Employee Time Sheet Export Code matches the Employee ID in CloudPayroll / iPayroll.

Ensure the Area export code in Deputy matches the costCentre in CloudPayroll / iPayroll.
Exporting timesheets
You can choose "CloudPayroll / iPayroll (Version 2)"in the list of packages Deputy supports and hit export.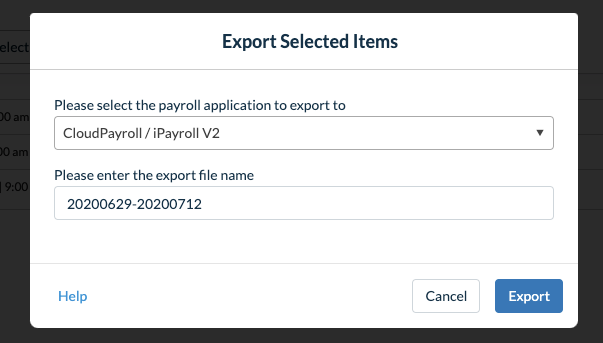 Navigate to upload screen of CloudPayroll / iPayroll to upload the file generated by Deputy.
Exporting timesheets with awards
To ensure you export timesheets correctly with awards, you firstly need to set up the associated Pay Elements for each award within CloudPayroll / iPayroll.
1. In CloudPayroll / iPayroll -> Setup -> Pay Elements -> Add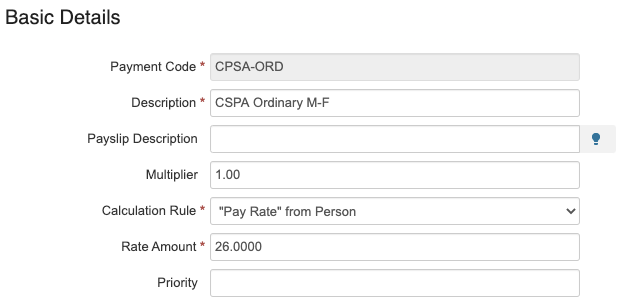 Important: Deputy Pay Rate export code will map to the above Payment Code in CloudPayroll/iPayroll
2. Click Save. Do this for each pay line in each award.
3. In Deputy, just before you export timesheets, for each pay line, press "Edit" to set the corresponding pay rate export code to the one you made in Step 1. These will save for future timesheet exports so you won't have to re-do this each time.

Export leave timesheets
Leave timesheets export very similarly to normal timesheets.
Important: Deputy's "Leave Export Code" should match CloudPayroll / iPayroll "Leave Taken Code"
1. Ensure Leave Elements are created on the CloudPayroll / iPayroll side.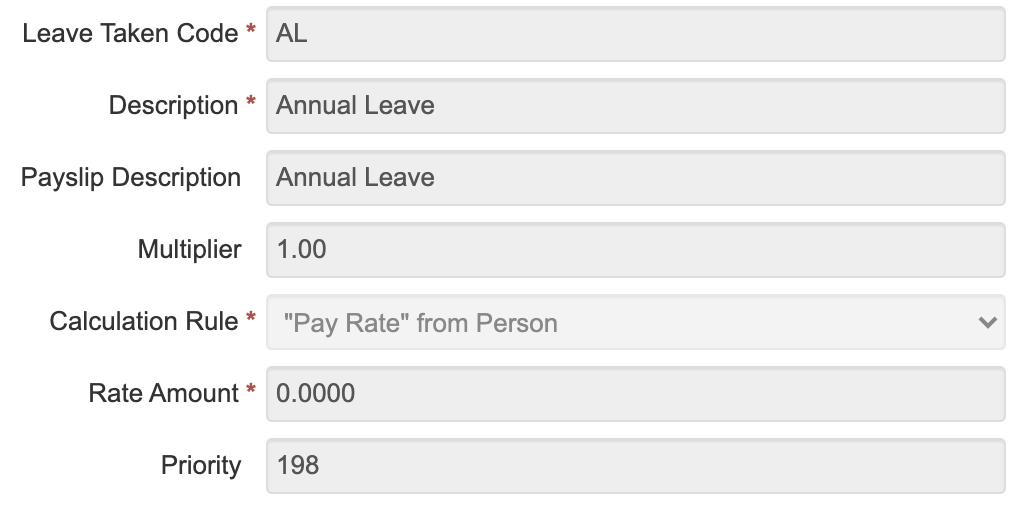 2. Ensure the corresponding Leave Export Code matches within your Leave Rule settings (found under Business Settings).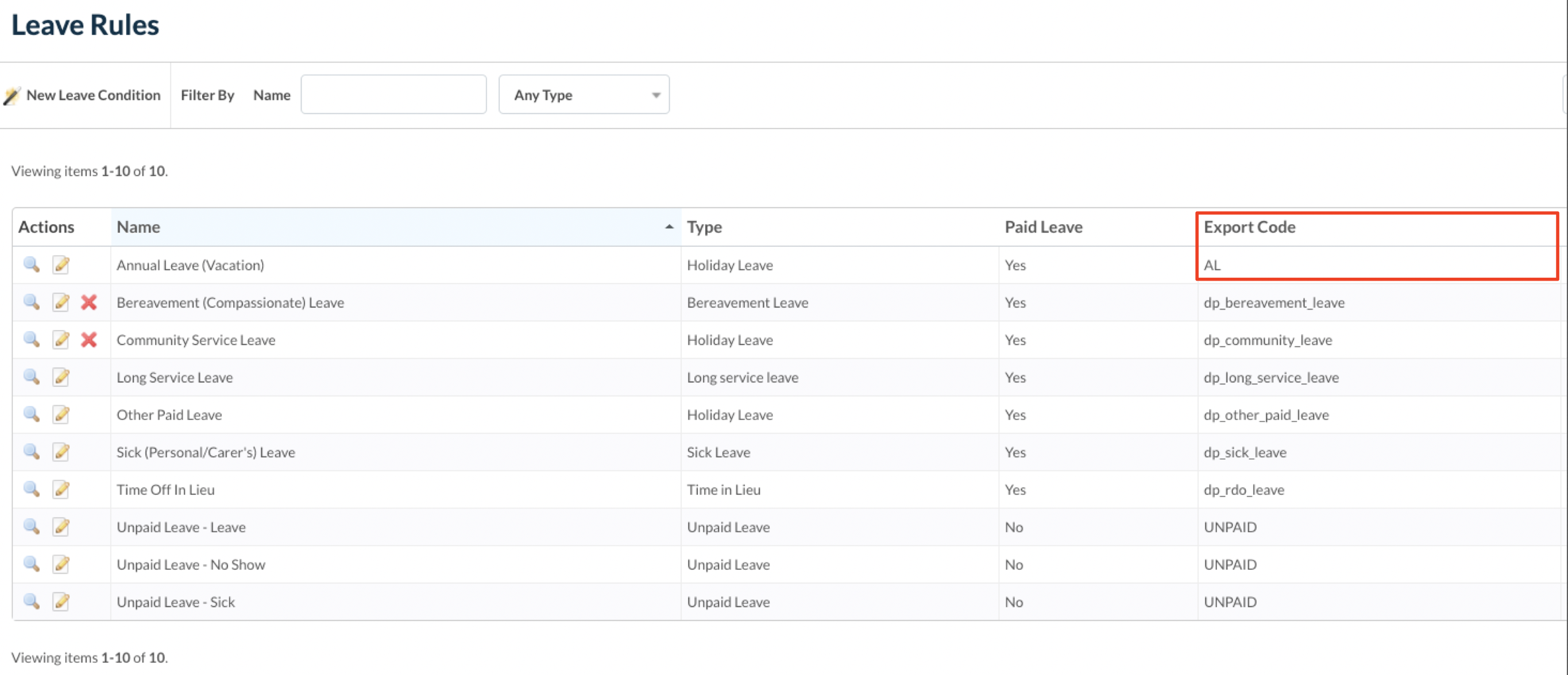 3. Export a leave timesheet.
Frequently asked questions
Does this integration support the Deputy awards library?
Only in the "CloudPayroll / iPayroll (Version 2)" export.
Does this integration sync employee details?
Does this integration sync any leave details?
Only in the "CloudPayroll / iPayroll (V2)" export. Leave timesheets will be exported.