As your business changes, you may find that you need to move to a different Deputy Plan to meet different business demands or add new functionalities to your Deputy account.
In this article, we will look at how to move from one paid plan to another and will cover:
Before you start
To change your account you will need to:
Note: If you are on an Annual plan then you can add additional users, however, you cannot change the plan you are on or lower the number of users in your account. You can cancel your plan before your 12 months expires, however, there are no refunds in this instance.
Changing your Deputy plan
1. To change your paid plan, click on Account overview in the right-hand side menu.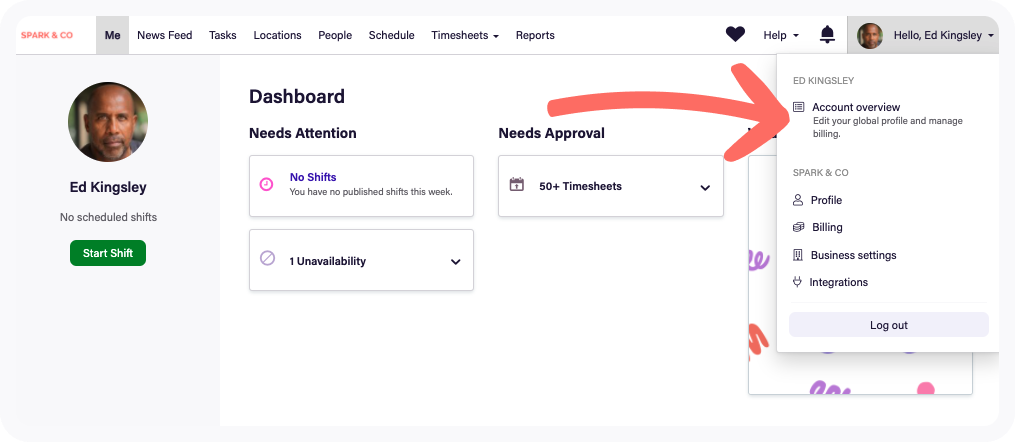 2. For the business you wish to change click Settings.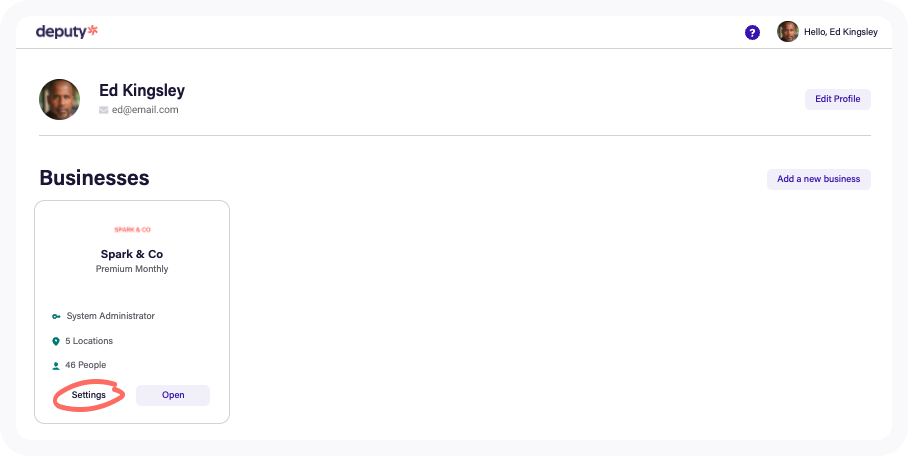 3. Click Plan in the list of options to the left.
4. You can see your current plan highlighted at the top of the screen. Click on the Choose plan button of the plan you would like to change to.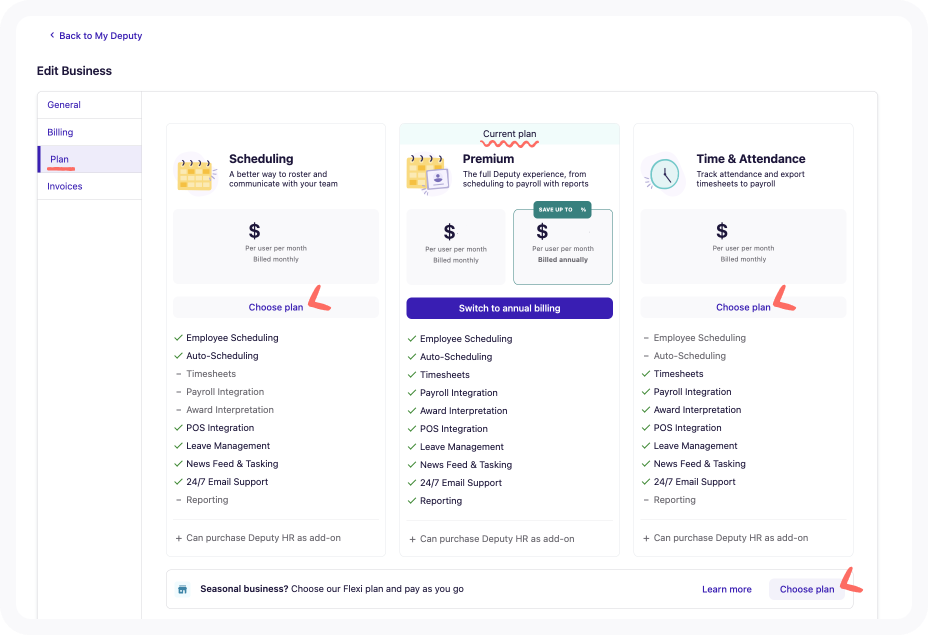 5. A pop up will confirm the plan you are leaving and the plan you are moving to. Click on the Yes, let's change to ... button to confirm the change.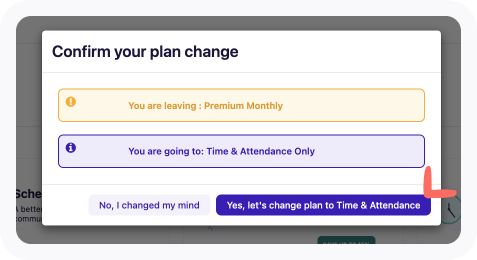 Your new Deputy plan will now be active and will see the new prices reflected in your invoices.
Requesting help from Deputy to change your plan
You can request help from an account manager via the Deputy Help Center if you need assistance changing your plan.
1. If you are not already logged into Deputy you will be asked to sign in with your usual Deputy username or email and password.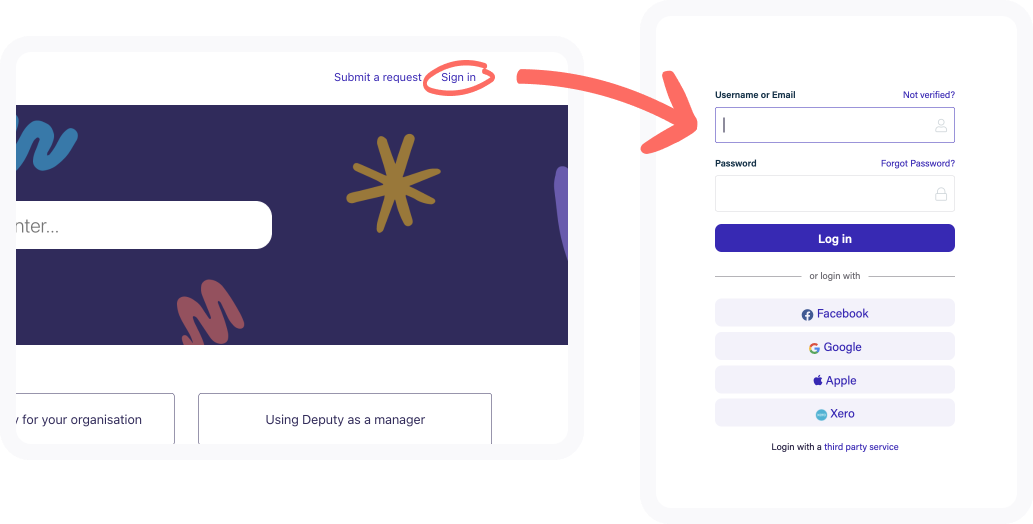 2. Once you are logged in you will see your name appear in the top right-hand corner. Now you can click on Submit a request.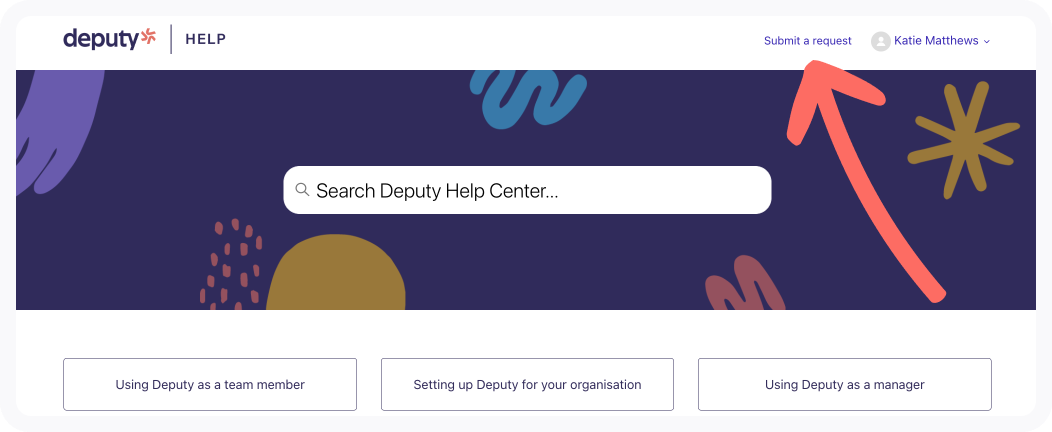 3. From the drop-down, select Upgrade Your Deputy Account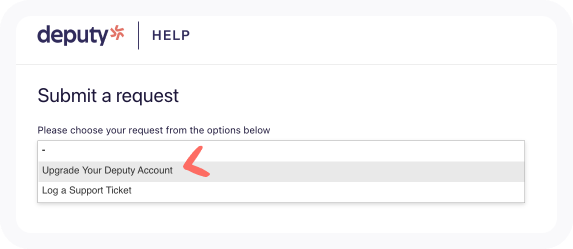 4. Select Change to another plan.
5. Let us know what plan you'd like to change to and when you need it completed by. You can add further details or even an attachment if you need. Click Submit to send the request.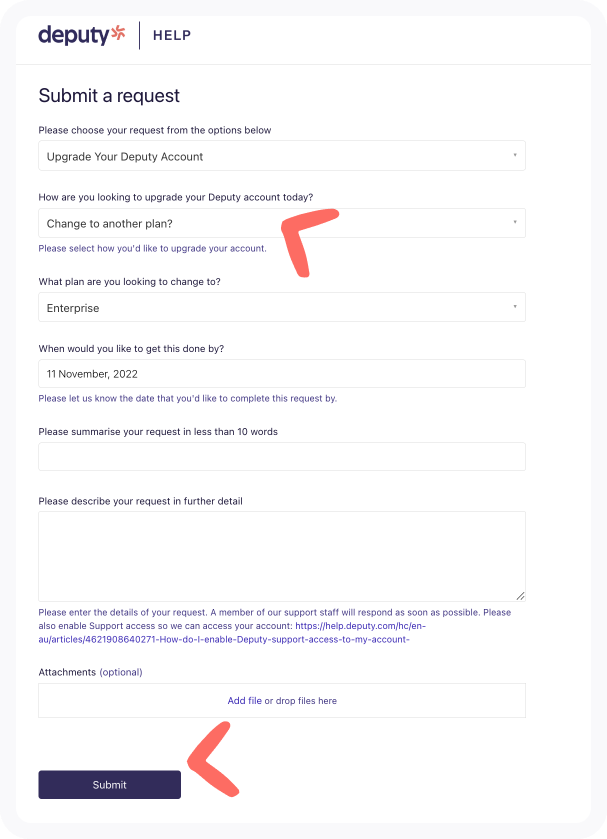 6. You need to then enable support access to your Deputy account and an account manager will be in touch with you via the email address you use to log into Deputy.
You may be also interested in reading: