This guide explains the different plans available for Deputy. You can use this guide to help make a decision on which plan is suited for you.
We currently have a number of plans available for our users:
We also offer mobile-only plans, available through an in-app purchase on the Google Play store.
Scheduling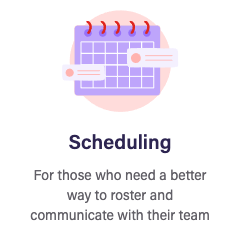 Our Scheduling plan is our most basic plan, containing our basic scheduling features.
Click each feature to visit the relevant help article. These features include:
This plan, also known as 'Scheduling Only' does not include timeclock and timesheet functionality, nor pay rate functionalities therefore will not provide scheduling costs
Time & Attendance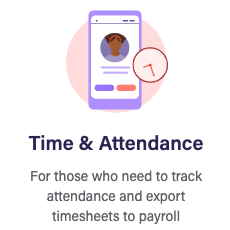 The Time and Attendance plan contains our basic timesheets functionality, useful for those who need to export timesheets to payroll.
See price for the Time and Attendance plan.
Some features of this plan include:
Premium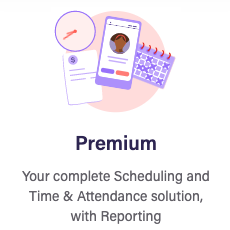 Our Premium Plan is our standard plan for most businesses.
See price for our premium plan.
The Deputy free trial offers most, if not all features found on Premium.
With our Premium Plan, you have the choice to be billed monthly or annually.
An annual subscription saves on monthly billing prices and you can pre-pay for a set amount of users for the year. You can also increase this number throughout the year.
Flexi
Our Flexible Weekly plan is suited to businesses that have seasonal staff. The Flexi plan grants you access to all Premium features, however, you will only be charged the full flexi weekly user fee for Active users. Inactive users will incur a smaller weekly fee - see our pricing page for details. You can also archive users to avoid paying any fee for those users if they no longer work for your organisation.
What is an Active User?
On the Flexible Weekly Deputy plan, you are charged the full fee for each active user and a smaller fee for inactive users according to their activity in each week (Monday - Sunday).
The following lists what is constituted to be considered an Active User each week:
A shift has been published for the user

A timesheet has been submitted by the user

The user has performed management functions such as scheduling, managing timesheets, exporting payroll information, managing tasks, creating journal entries or reviewing reports
Enterprise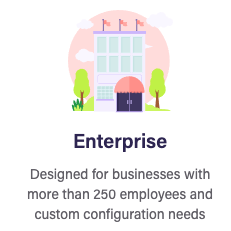 The Deputy Enterprise plan is our most featured plan, and is recommended for large-scale businesses (minimum 250 plus users per month). For businesses interested in signing up for Deputy Enterprise, please contact our 24/7 support team and our sales team will contact you to discuss a solution to suit your business needs.
Advanced Award Interpretation

Advanced Reporting

Recurring Tasks

Training Matrix

Organisational Structure

Customised Roles and Permissions

Custom Development
You may be also interested in reading: