System Administrators have the option to renew the annual plan and add an additional 12 months to your subscription at any time.
If you do not renew your annual plan by the expiry date, you will revert to a monthly pricing plan.
If you do not wish to continue with any Deputy plan, you will need to cancel your plan.
To renew your annual plan
2. Click Settings on the business you would like to renew.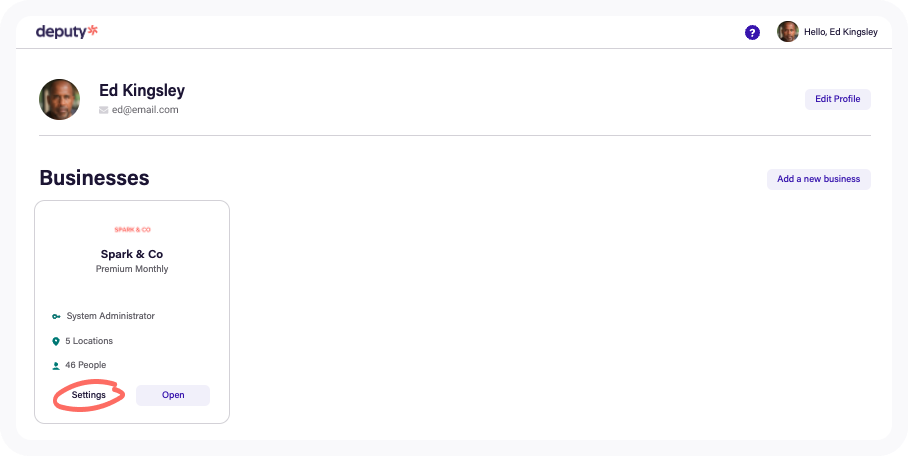 3. Select the Plan tab and review your subscription information.
4. Click Renew Annual Plan.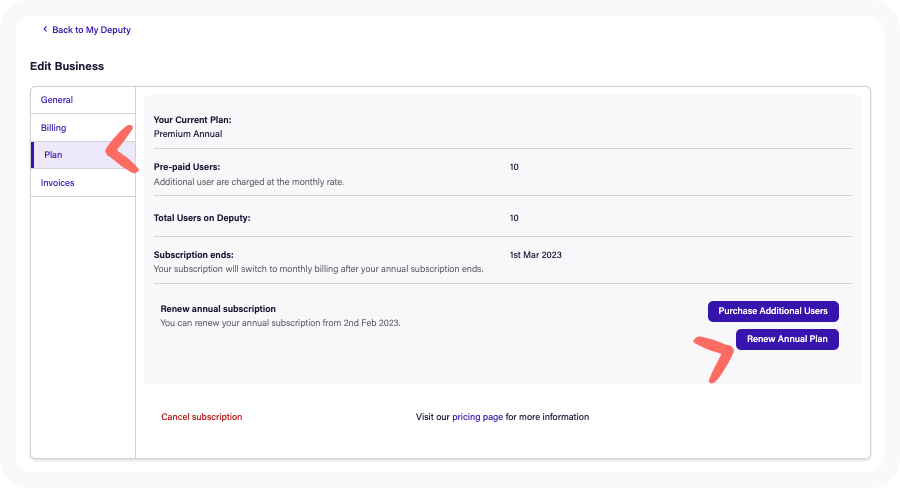 The Renew annual subscription model will appear where you can confirm the number of users you wish to pre-pay. It will auto-default to the previous annual user commitment however you can increase or decrease the number here.
Note: Any additional users added to your Deputy account throughout the year (above the number of users you specify here) will be billed at the time of adding them. You will be billed for the extra users at the prorated annual rate for the amount of time remaining on your initial annual term.
5. Once you have entered the number of users you wish to pre-pay for the next 12 months, click Renew subscription.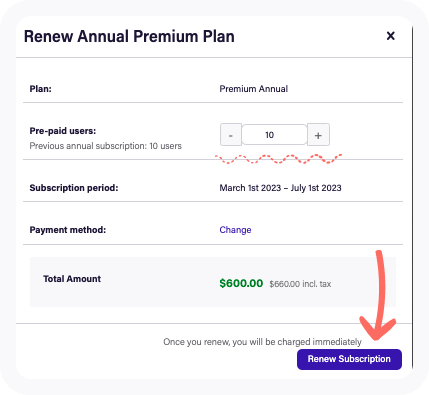 The Plan tab now shows your renewed annual subscription including the updated subscription end date and the number of prepaid user/s.
Note: If you are on an Annual plan then you can add additional users, however, you cannot change the plan you are on or lower the number of users in your account. You can cancel your plan before your 12 months expires, however, there are no refunds in this instance.
For more information about pricing, check out our pricing page and Pricing FAQ.
For questions about payment read Billing and Payment.