Please read an Introduction to Deputy Reports for information on how System Administrators and Location Managers can access Deputy reports.
Note that Location Managers can only see information for the relevant team members at locations they manage in Deputy.
Click on Reports then scroll down to Team member details and View Full Report.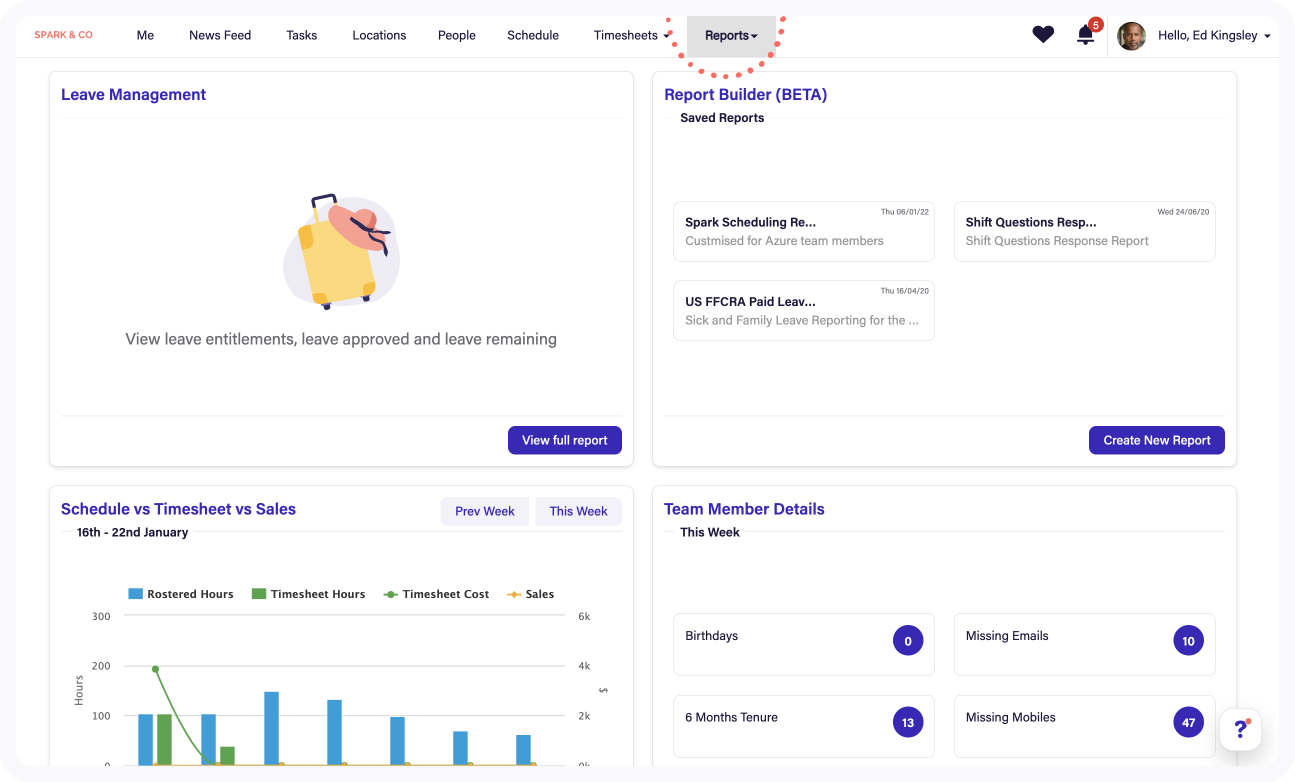 Team member details
The Employee (Team Member) Details report allows you to filter by:
Location

Jobkeeper Eligibility (for AU only)

Birthdays

Tenure

Contact Details

Timesheet and Shift Activity (Note: that the

Last Timesheet

column will only display timesheets within the last 28 days. If your team member's last timesheet is older than 28 days then this field will display as - )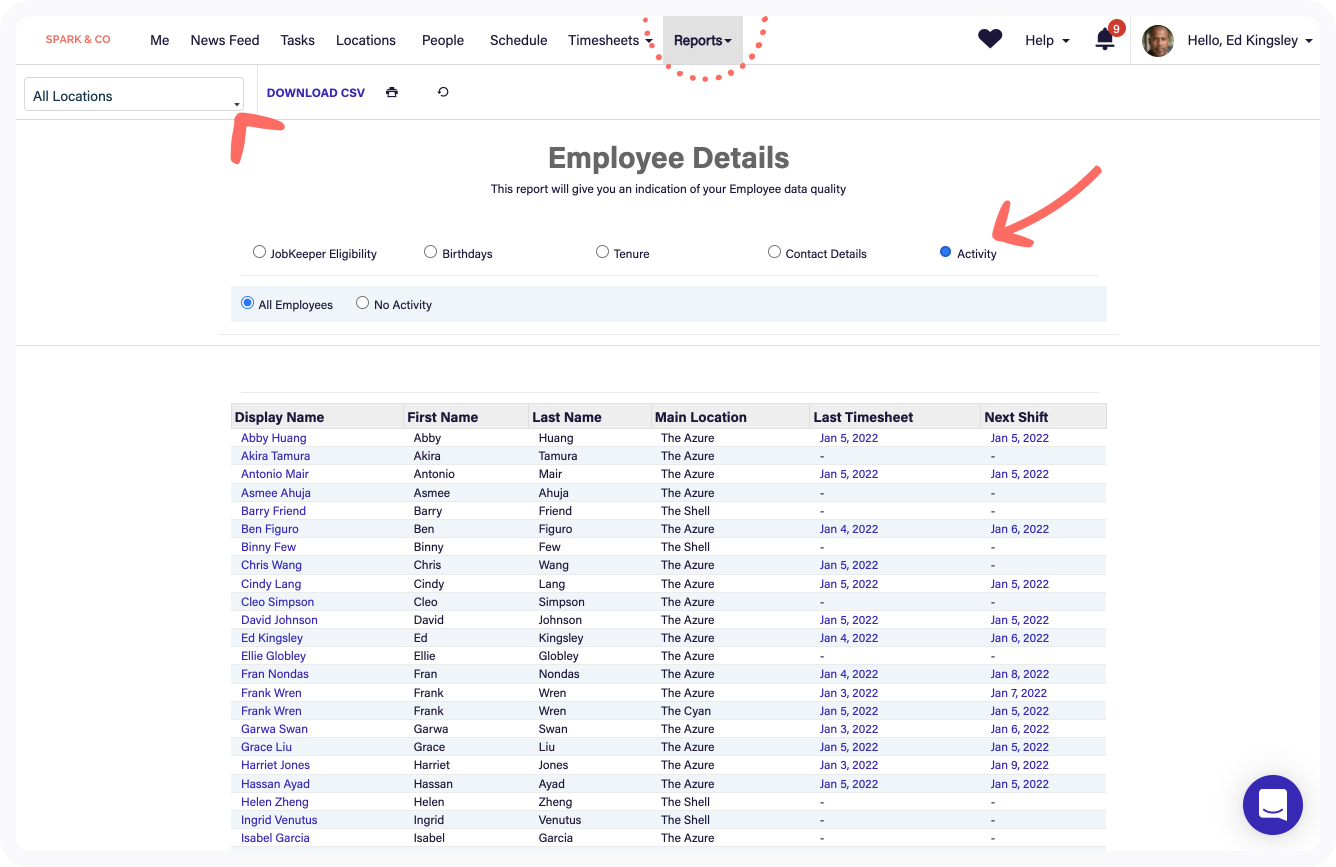 The report can be printed or downloaded as a CSV file as desired.