Please read an Introduction to Deputy Reports for information on how System Administrators and Location Managers can access Deputy reports.
Note that Location Managers can only see information for the relevant team members at locations they manage in Deputy.
Click on Reports then scroll down to Leave Management Report and View Full Report.
Leave Management
Leave management allows you to generate a report for your team member's leave entitlements filtering by:
Location

Team member name

Leave type

Whether they are entitled to leave (ie. has the leave type been

assigned

to them)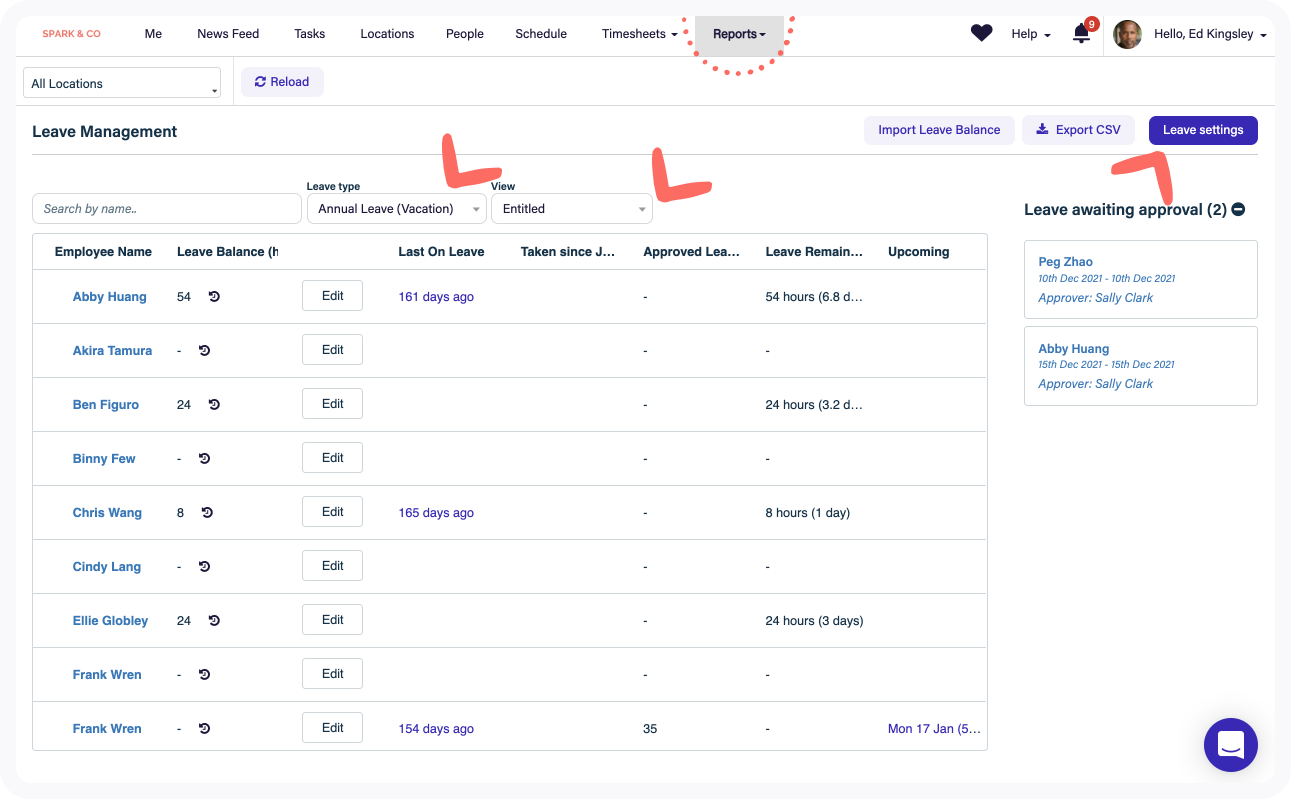 This page also allows you to:
Edit a team member's leave balance (and view the change history)

Import Leave Balance from a spreadsheet

Export the report as a CSV file

Configure your organisation's leave entitlements via

Leave settings

View and link to any leave awaiting approval