As a system administrator, when you signed up for an annual account with Deputy you were asked to nominate how many users you would like to add to your plan.
If you find that you need to increase the number of users with access to your Deputy plan you can add more users in one of two ways:
How to purchase additional users on an annual plan in your global profile
1. Log into once.deputy.com and click Settings on the business you would like to add users to.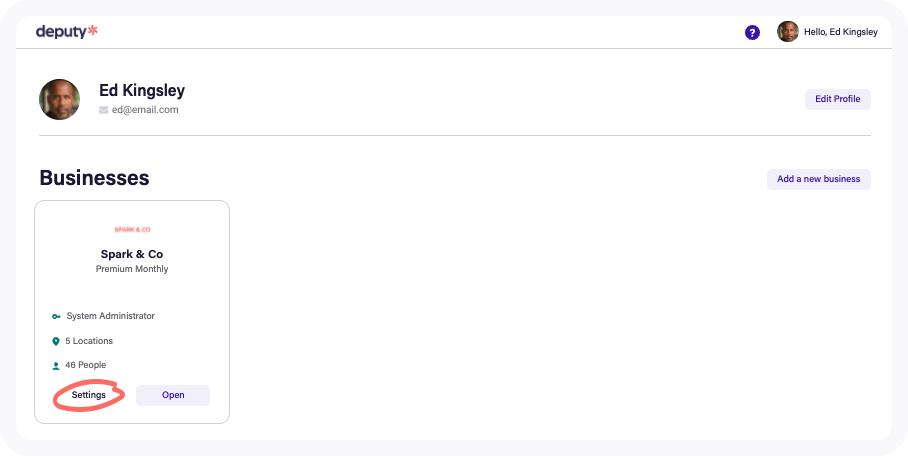 2. Click on Plan on the left-hand side of the screen and click on Purchase Additional Users.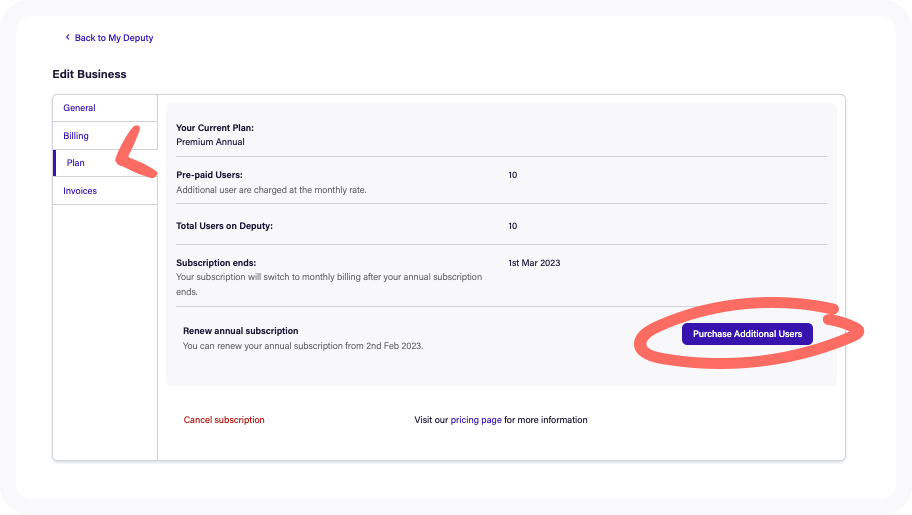 3. Enter the number of additional users you would like to add to your annual plan. The amount you will be charged will be calculated and displayed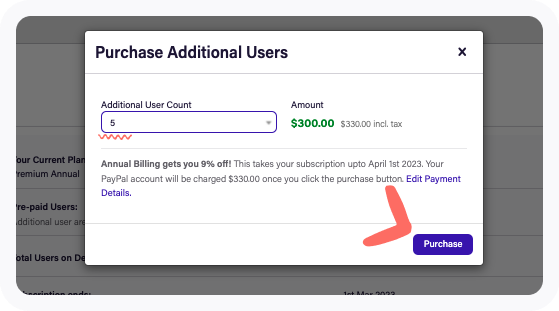 4. Review your order and click Yes - This is correct to proceed.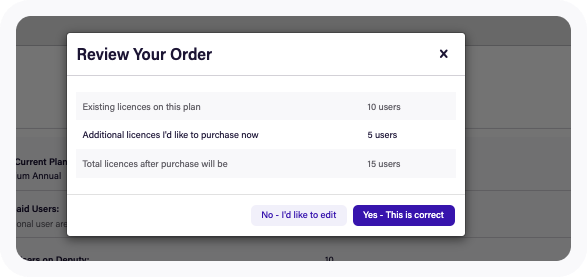 5. You will be billed immediately and your new total re-paid users will be shown in your Plan.
Note: If you are on an Annual plan then you can add additional users, however, you cannot change the plan you are on or lower the number of users in your account. You can cancel your plan before your 12 months expires, however, there are no refunds in this instance.
Add users via the Deputy Help Center
You can also add users by submitting a request to our Help Center.
1. If you are not already logged into Deputy you will be asked to sign in with your usual Deputy username or email and password.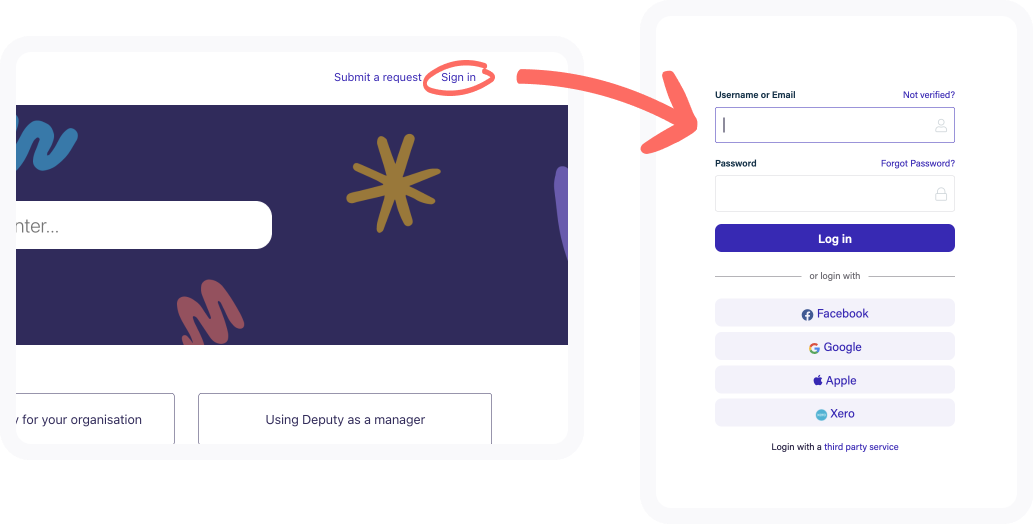 2. Once you are logged in you will see your name appear in the top right-hand corner. Now you can click on Submit a request.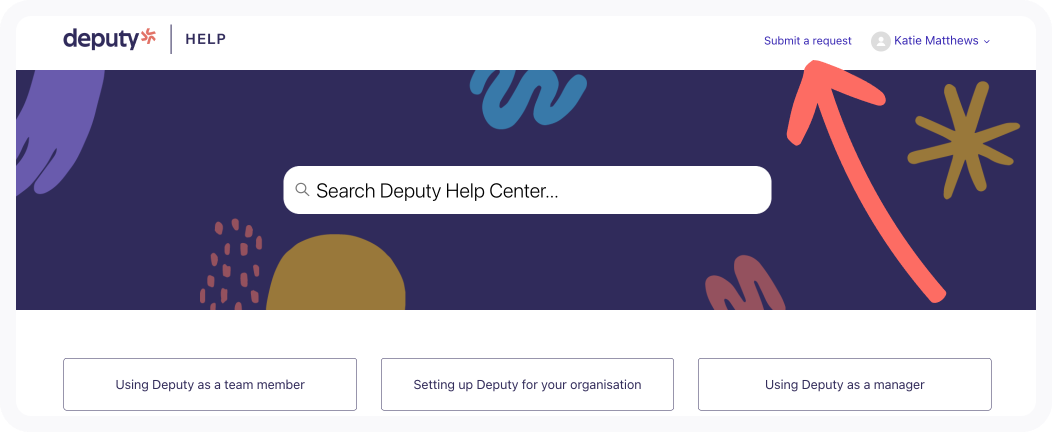 3. From the drop-down, select Upgrade Your Deputy Account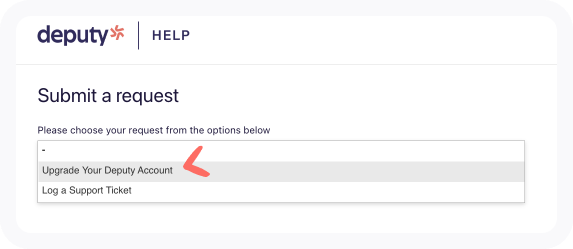 4. Select Add users to your existing account.
5. Enter the number of users you'd like to add and when you need it completed by. You can add further details or even an attachment if you need. Click Submit to send the request.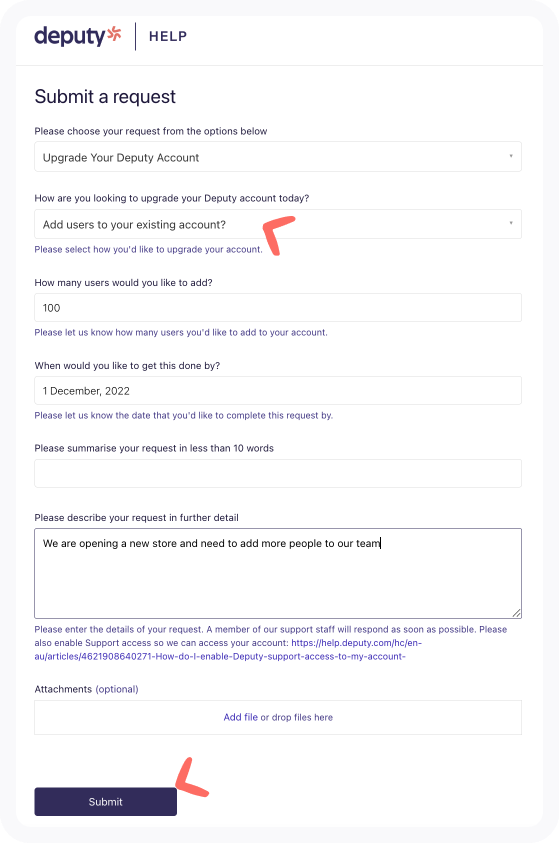 6. You need to then enable support access to your Deputy account and an account manager will be in touch with you via the email address you use to log into Deputy.