When you sign up to Deputy, you have access to a free trial of our Deputy Premium plan where you can set up your organisation. When the trial expires, you will be asked to upgrade to a paid Deputy Plan.
However, if you are still trying to decide if Deputy is right for your organisation and aren't ready to move to a paid plan just yet, you might consider a Deputy Starter Plan.
A Deputy Starter Plan is a free plan that doesn't expire however you are limited to the following features:
✅ Employee scheduling (100 shifts per month)
✅ Timesheets (100 timesheets per month)
✅ Award or Labor Law interpretation
Unlike the paid Deputy Premium plan, the Deputy Starter plan does not include:
❌ Labor modeling and forecasts
❌ Tasking
To begin a Deputy Starter Plan click Choose plan in the Starter section of the Choose your plan popup.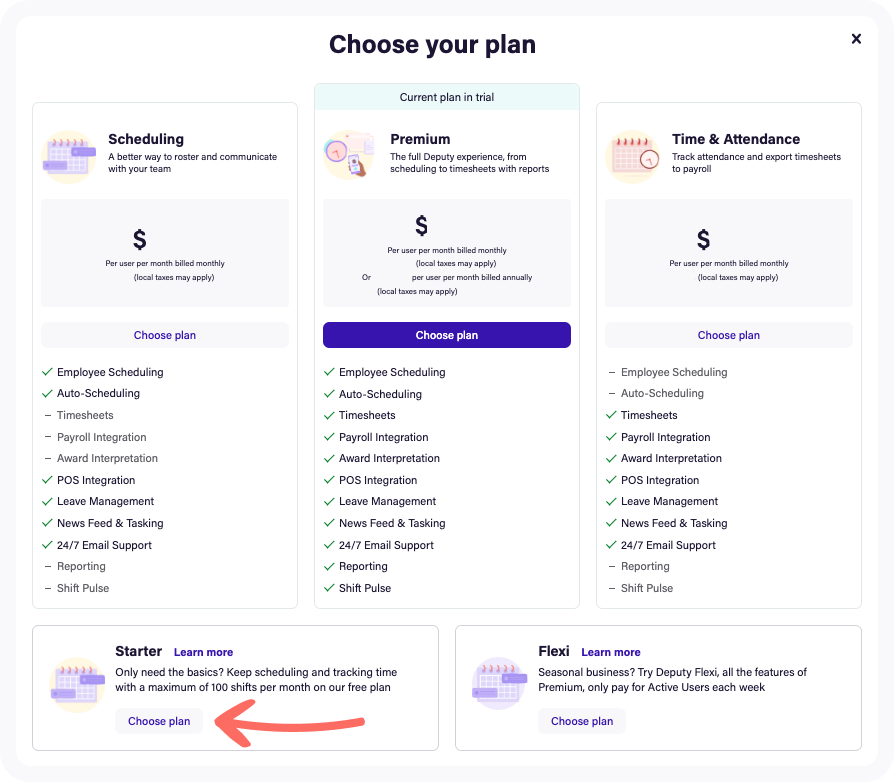 Then click on Change to Starter Plan.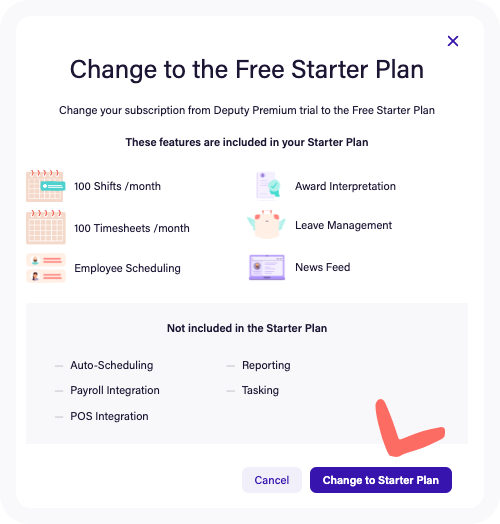 Once you start using your Deputy Starter Plan, you can see a tally of how many of your 100 shifts you have used for the month as well as the monthly reset date displayed on a banner at the top of the screen.
Click on Upgrade to change to a paid plan at any time.
Click on the X on the right-hand side of the screen to hide the banner.

If you have previously closed the banner but later decide would like to upgrade to a paid plan you can still do this:
1. Click on your name on the top right-hand side of the screen and select Account overview.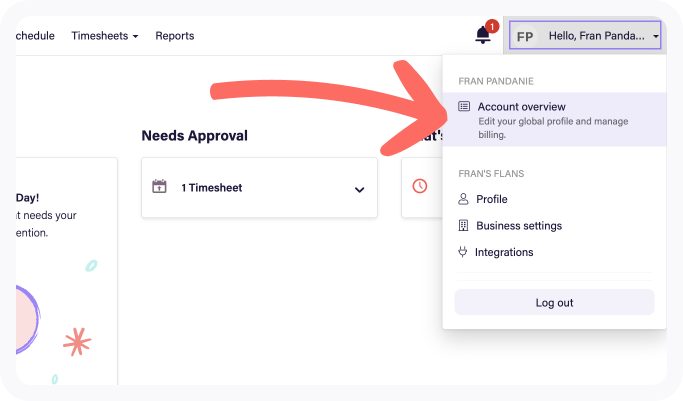 2. Click on Upgrade now for the business you would like to upgrade.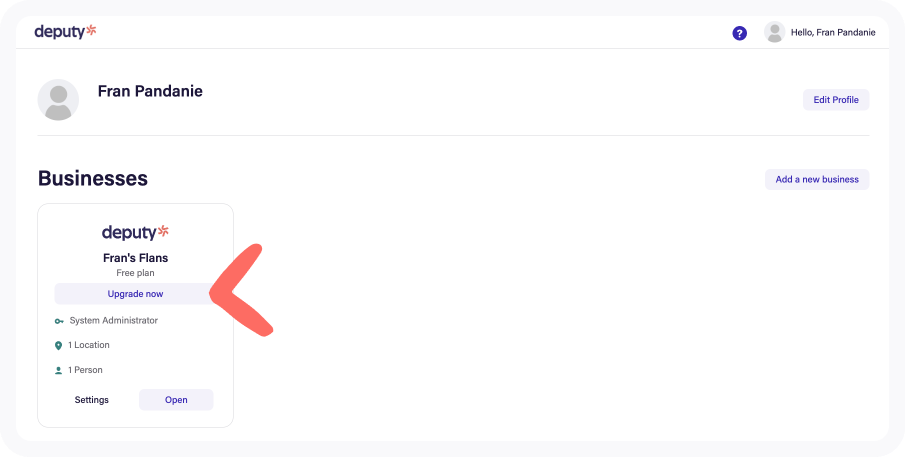 3. Select your plan and click Choose plan then complete your payment details.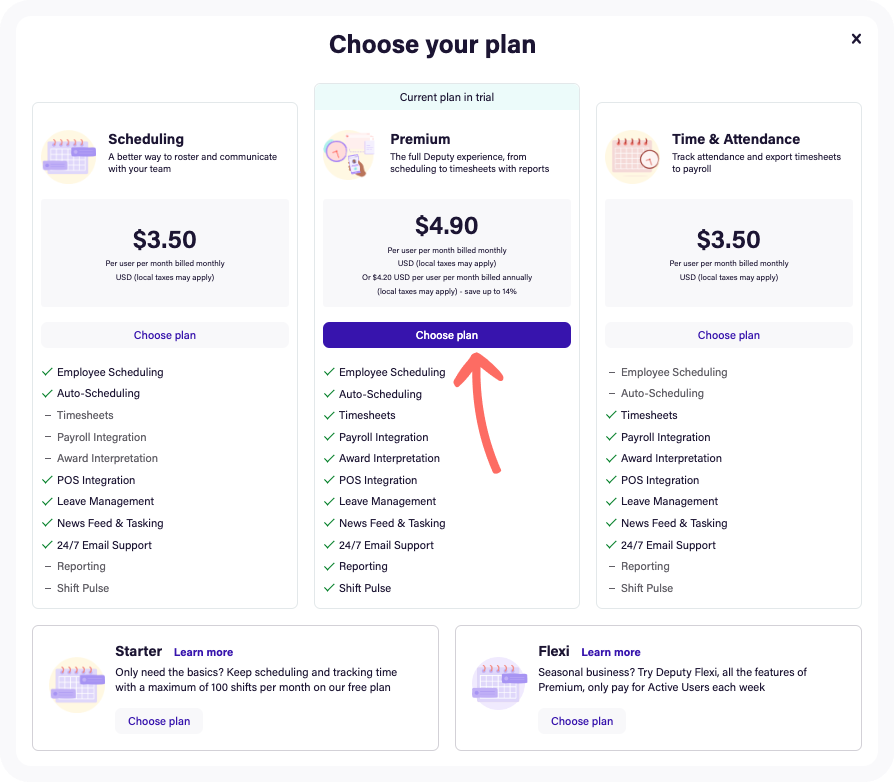 Note: The Deputy Starter Plan is not currently available to all customers in all regions.