What are Deputy extensions?
Extensions add additional functionality to your Deputy account. These optional additions include triggers and actions such as notifications, emails or events with Deputy.
Before you get started, you'll need to be either a System Administrator or Location Manager. Please note, these features are intended for experienced users of Deputy. If you're just starting up and still learning how it all works, we'd recommend taking a look at these once you're comfortable with the system.
List of extensions
Below you can find a list of our current Extensions with links to what they do:
How do I activate an extension?
Click on the drop-down profile menu on the top right-hand side of the screen and select Integrations.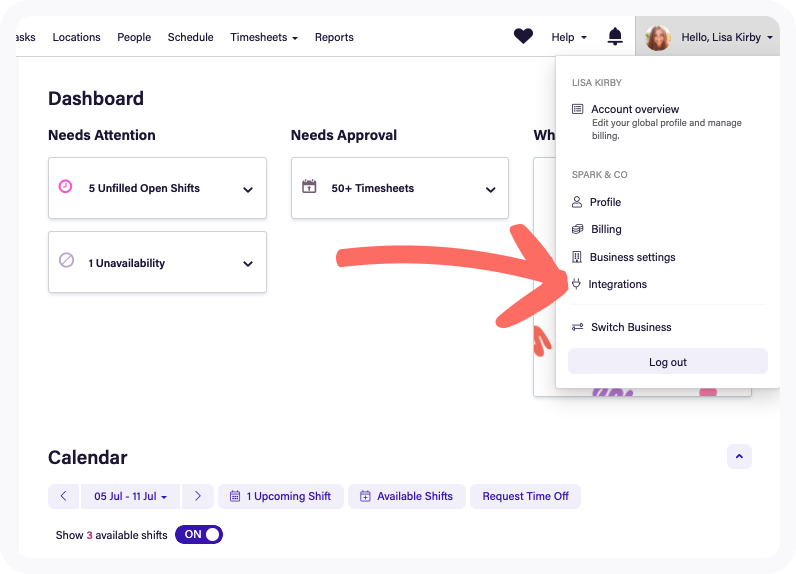 Then select the Deputy Extensions module from the Integrations available.
Select the Location you wish to configure the Extensions for and click on Configure.
From here you will be presented with a list of available Deputy extensions and you can find the one you need by typing in the name of the extension.
Click Activate to open the extension.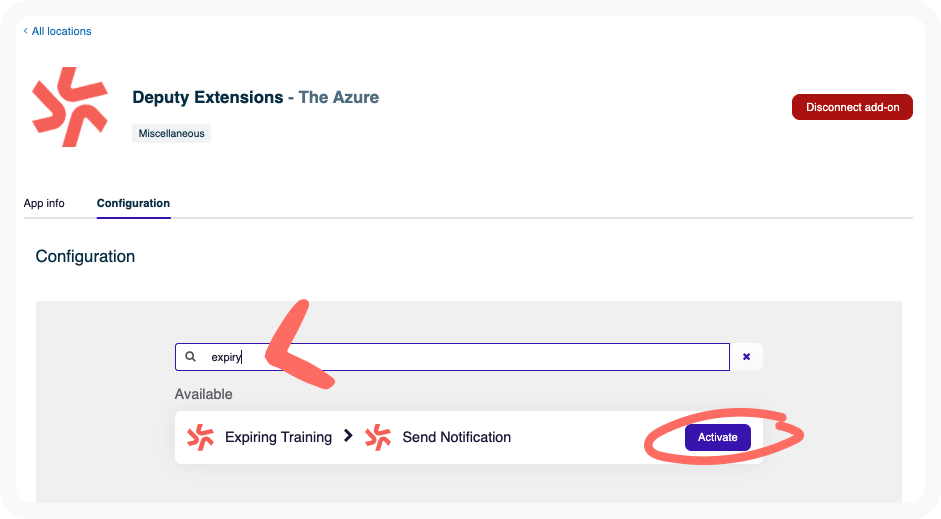 Now you can configure the settings of the extension to your organisation's requirements.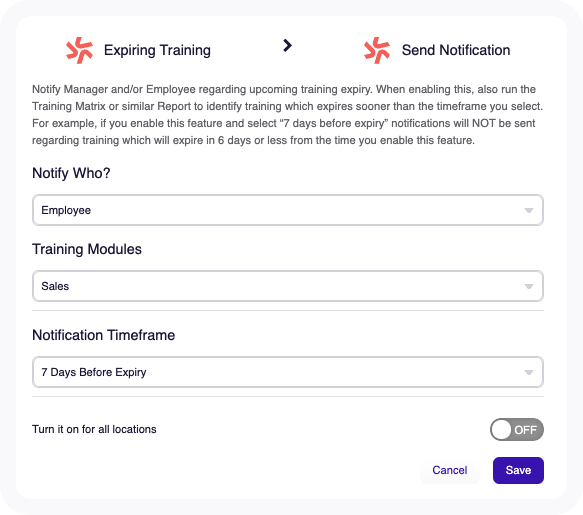 If you would like the extension to apply to ALL locations rather than just the location you selected in an earlier step, then there is an option to toggle this ON in every Extension.
Don't forget to hit Save before you close the window.
For more information on notifications please read FAQs for manager notifications.