Set up an anniversary notification
To receive a manager notification and/or create an automatic News Feed post for an employee's anniversary, you will need to activate the Deputy extension.
1. Select Integrations from the dropdown menu under your name.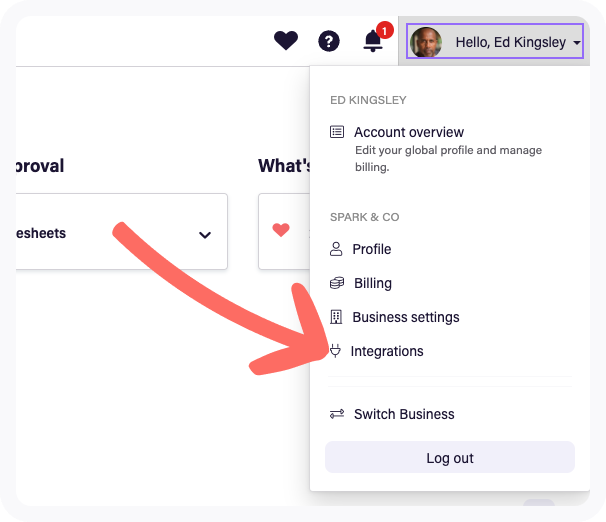 2. Click on Deputy Extensions in the list of integrations.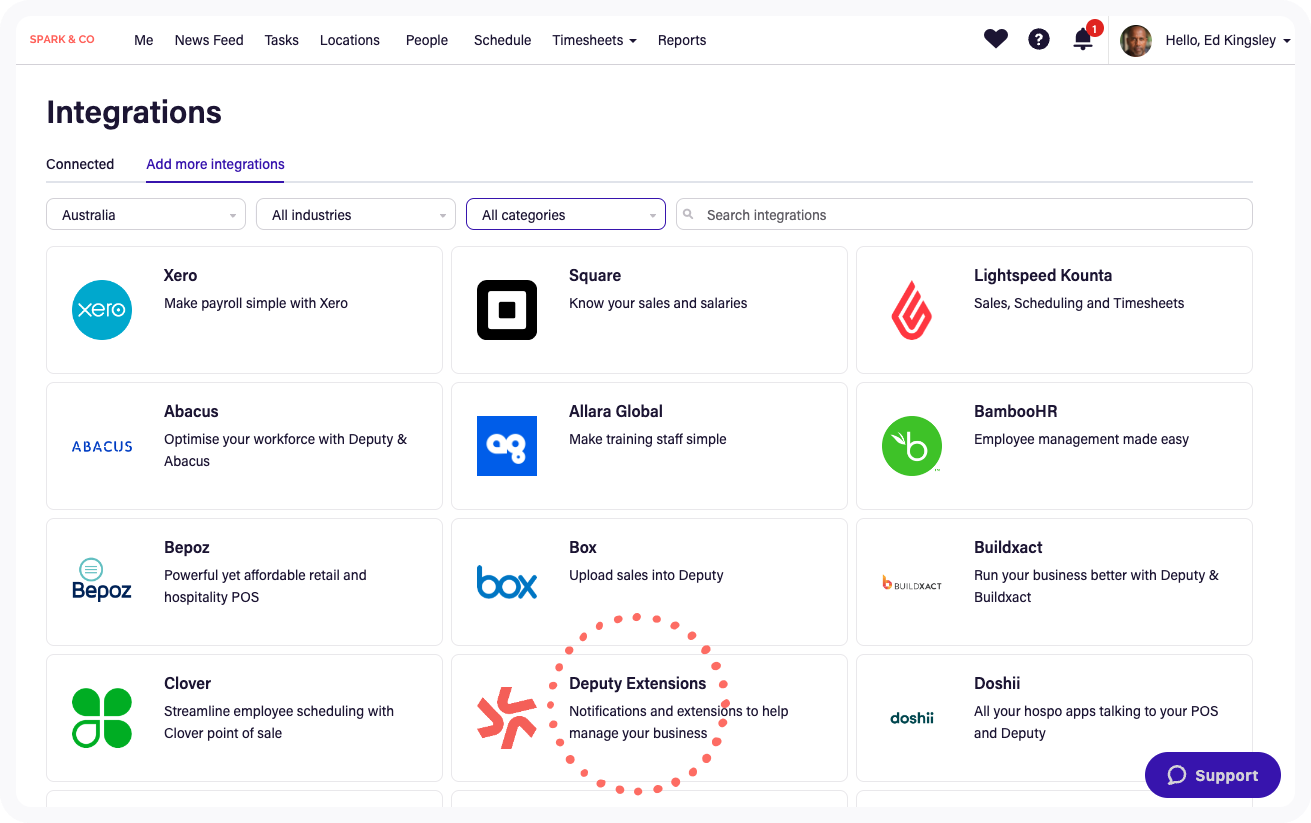 3. Click Connect new location (if it's the first time an extension has been set up for this location) or Configure if you have already set up other extensions in this location previously.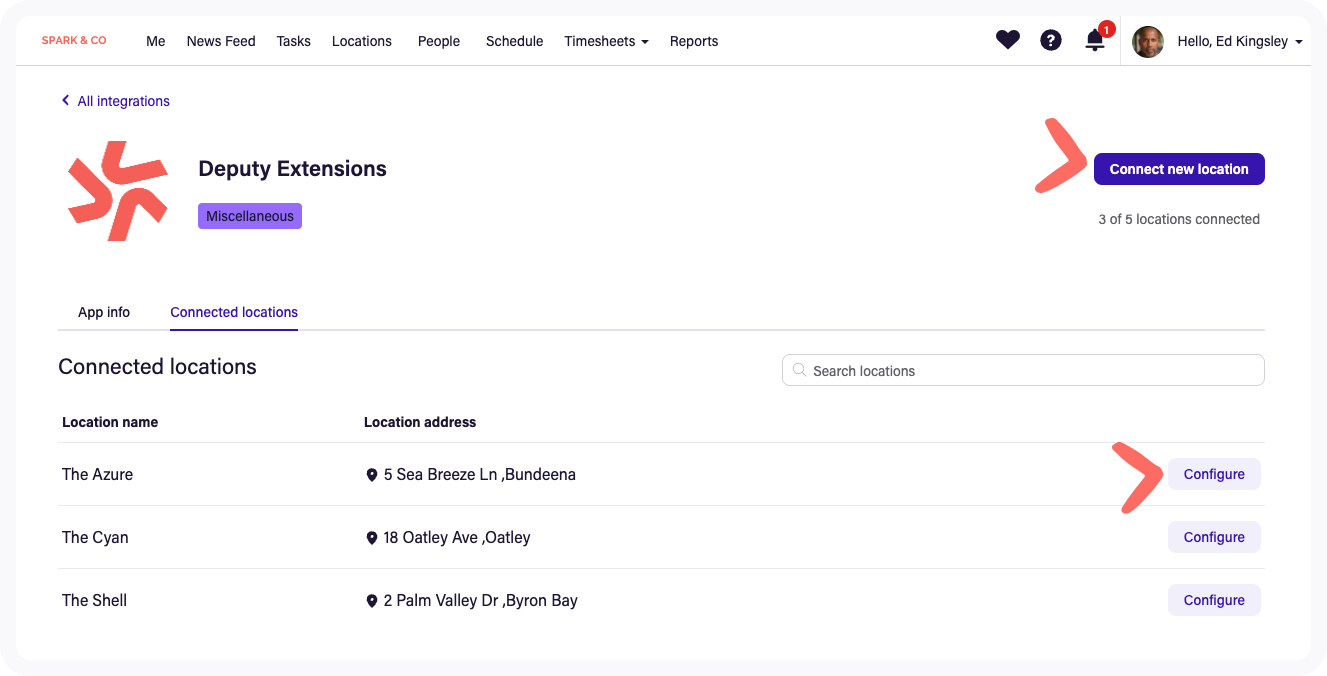 4. Click Activate for the Work Anniversary today > Send Notification extension.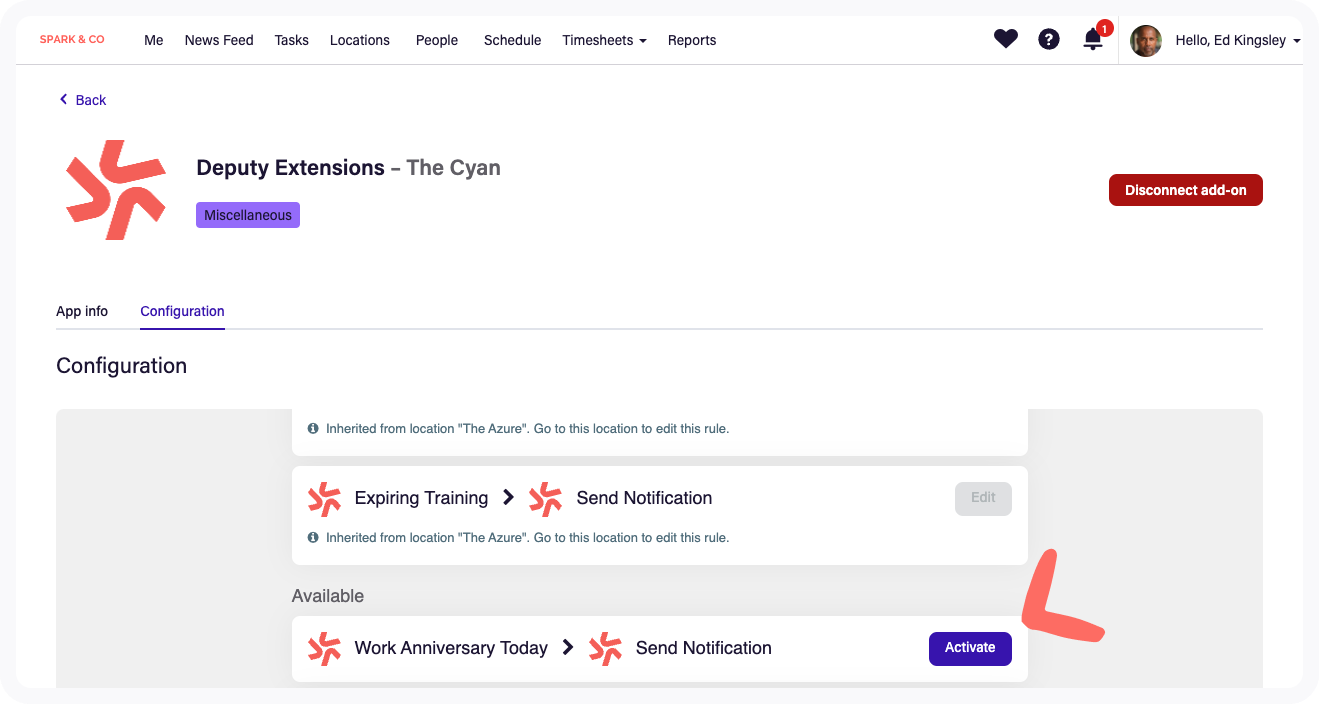 5. Select your anniversary preference:
Announce on News Feed will create a News Feed post congratulating the employee on their anniversary.
Notify Manager will send out a notification to that employee's manager (the manager is the person that activated the extension).
Both will do both actions.
Note: you can turn this extension on for all locations in your organisation or just the location you selected when you initially configured the extension.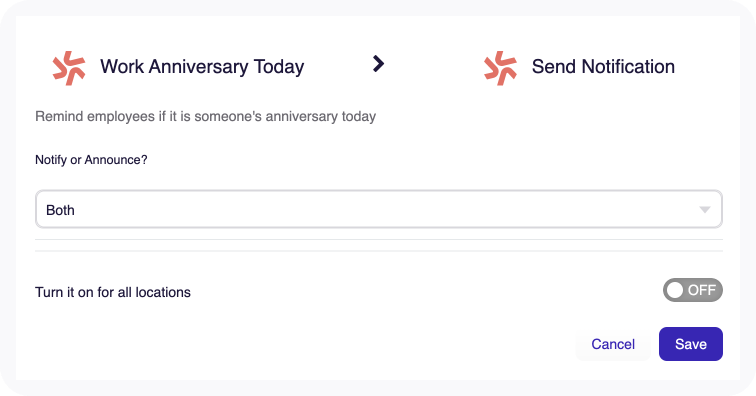 6. Click Save when you are done.
Here is an example of a News Feed post with the anniversary message.

Note that the News Feed message will appear to come from the person that set up the anniversary extension.