Managers can control how team members are able to start their shifts including the Deputy mobile apps to clock on and off.
When clocking in or out for shifts via the Deputy mobile apps the team member's location will be captured for managers to view when approving the timesheet.
We understand this may not be practical for all workplaces, and as a result the option to clock in via the Deputy mobile apps may be toggled on and off for each individual workplace location if required.
Team member clock in locations can be viewed on the timesheet or in the reports.
Note: You must be a Location Manager, System Administrator or Advisor to enable or disable clocking in from the Deputy mobile apps.
Click on Edit Settings for the Location you wish to configure timesheet settings for.
3. Select Timesheets from the menu on the left-hand side.
Under the section called Clock in and out toggle ON or OFF the setting to Clock in and out via mobile apps as required.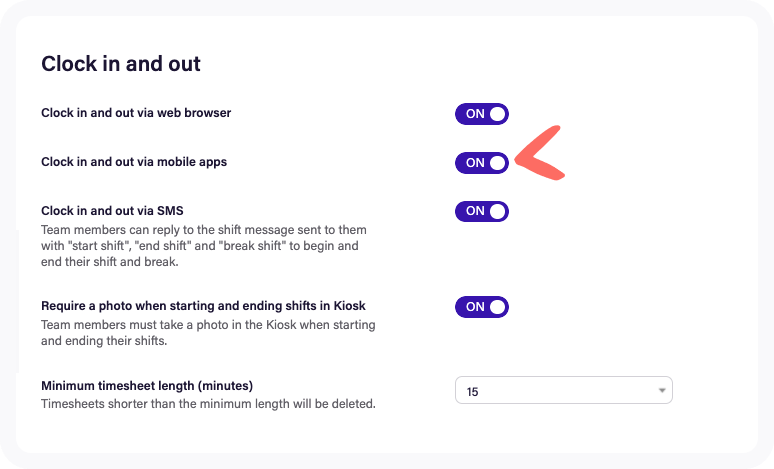 Don't forget to click Save before you close the pop-up.