The first time you use the Deputy Kiosk for iPad you will need to use your PIN to access the Kiosk and then opt-in to Face Unlock if you wish to use Touchless clock in for logging into the Kiosk in the future.
This requirement was put in place to allow users to control the right to share their biometric data.
Note: Face Unlock does not automatically detect the face of a new user until they have given permission.
To opt-in to using Face Unlock for the first time:
1. Select your name from the list on the Deputy Kiosk for iPad and enter your PIN. Forgot your PIN?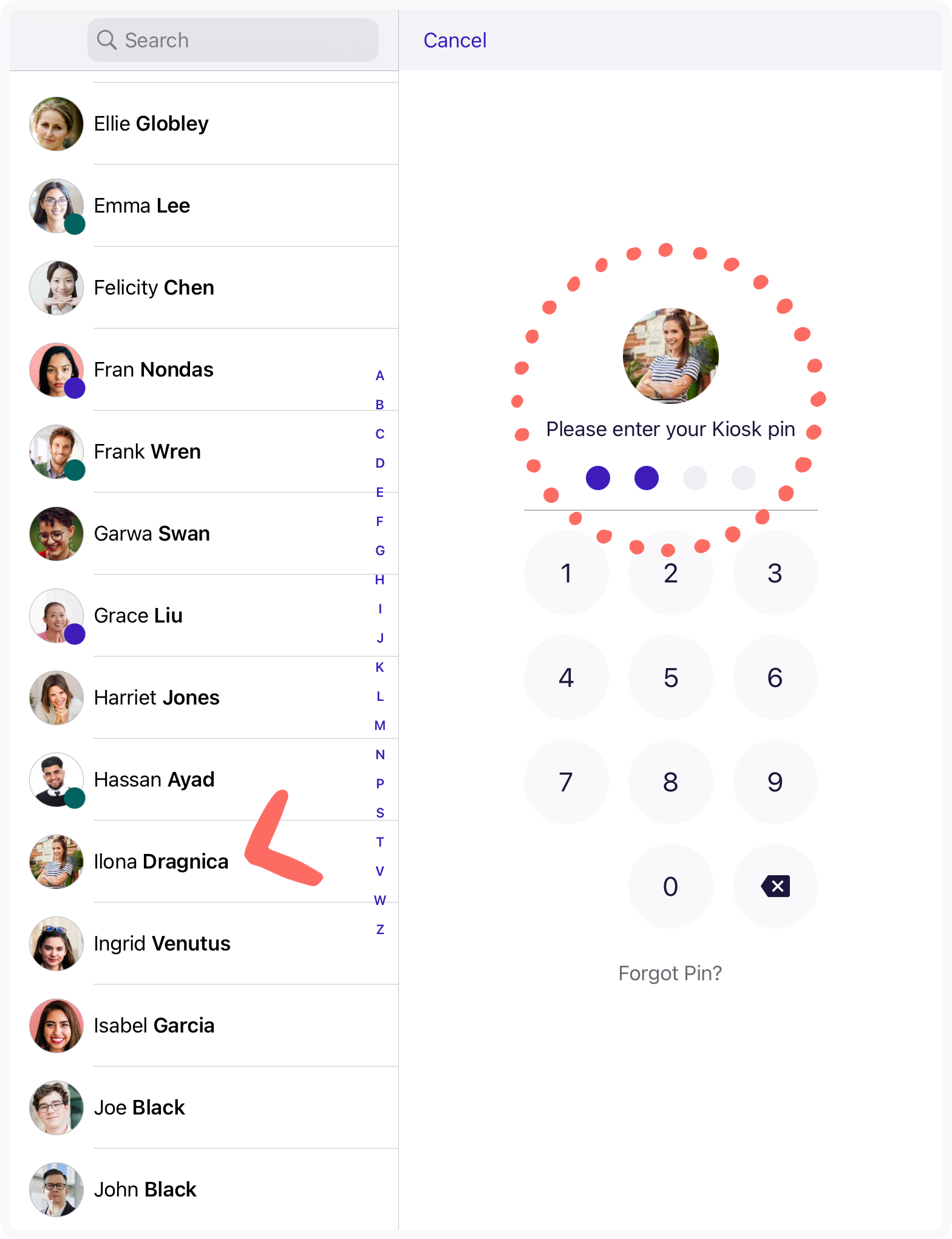 2. Tap on Use Face Unlock. This will mean you accept Deputy's Privacy Policy and will enable you to use facial recognition to log into Deputy Kiosk for iPad in the future.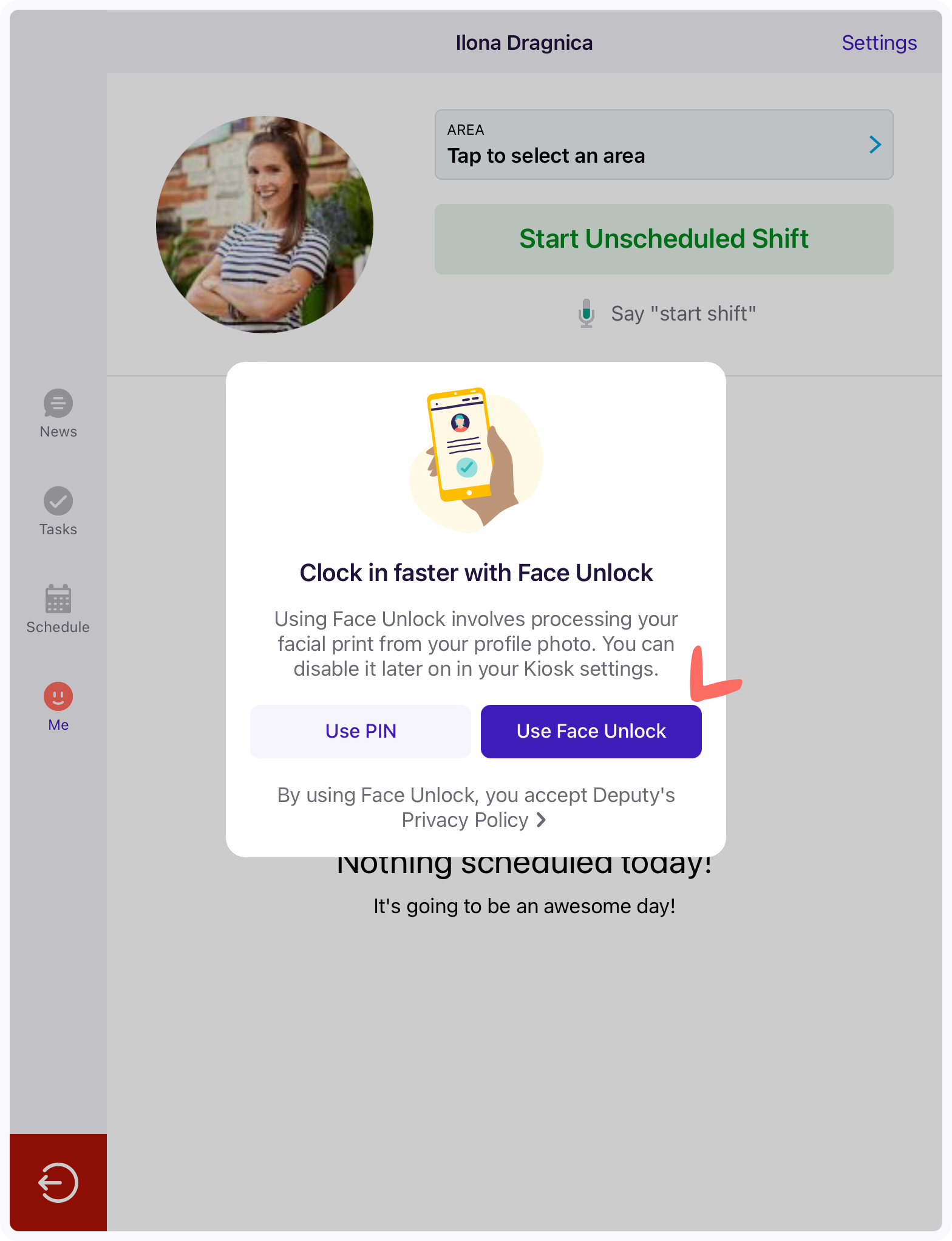 To opt in or out of Face Unlock whenever you require:
1. Log into the Deputy Kiosk for iPad and tap on Settings on the top right of the screen.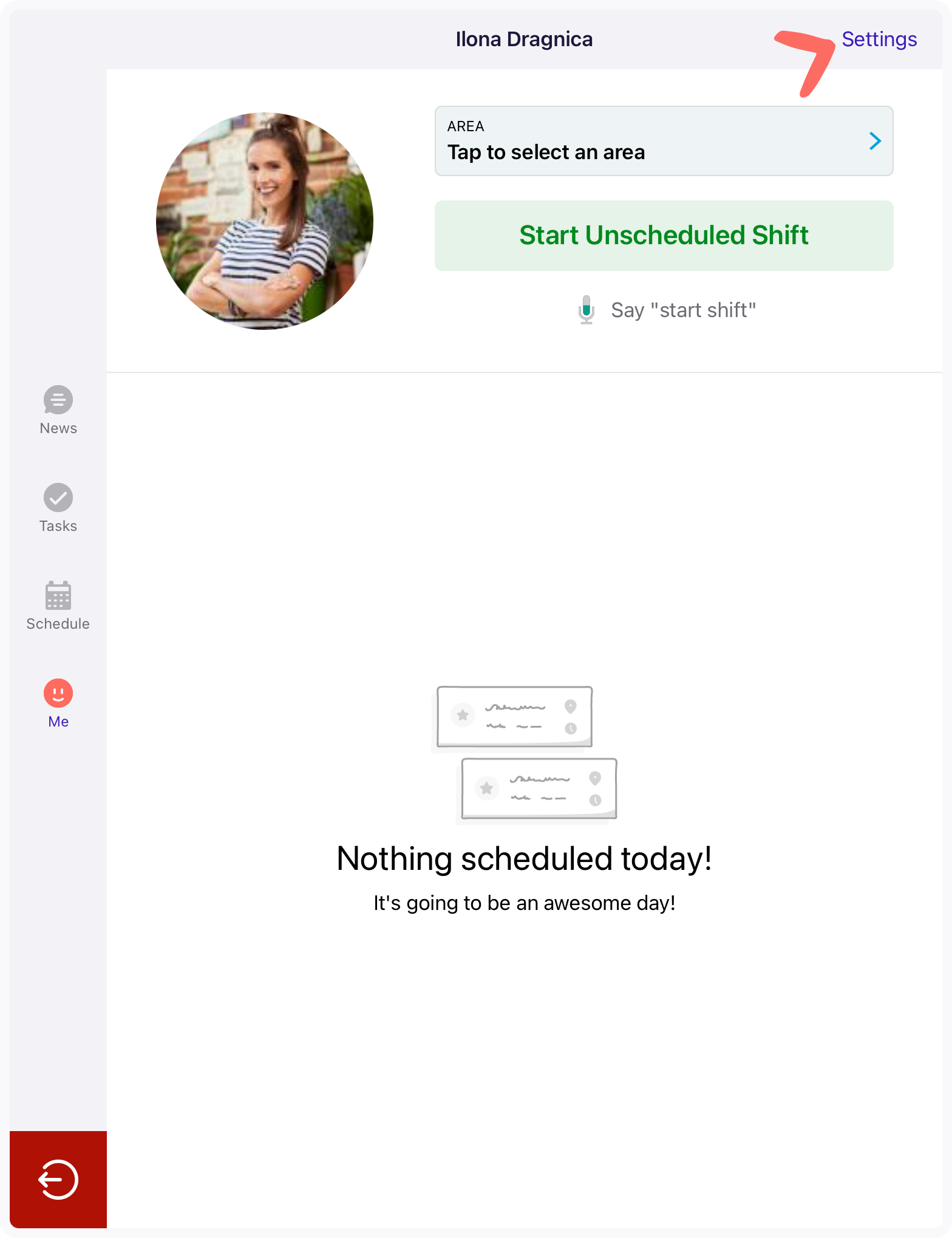 2. Toggle ON or OFF Face Unlock as desired and tap Done.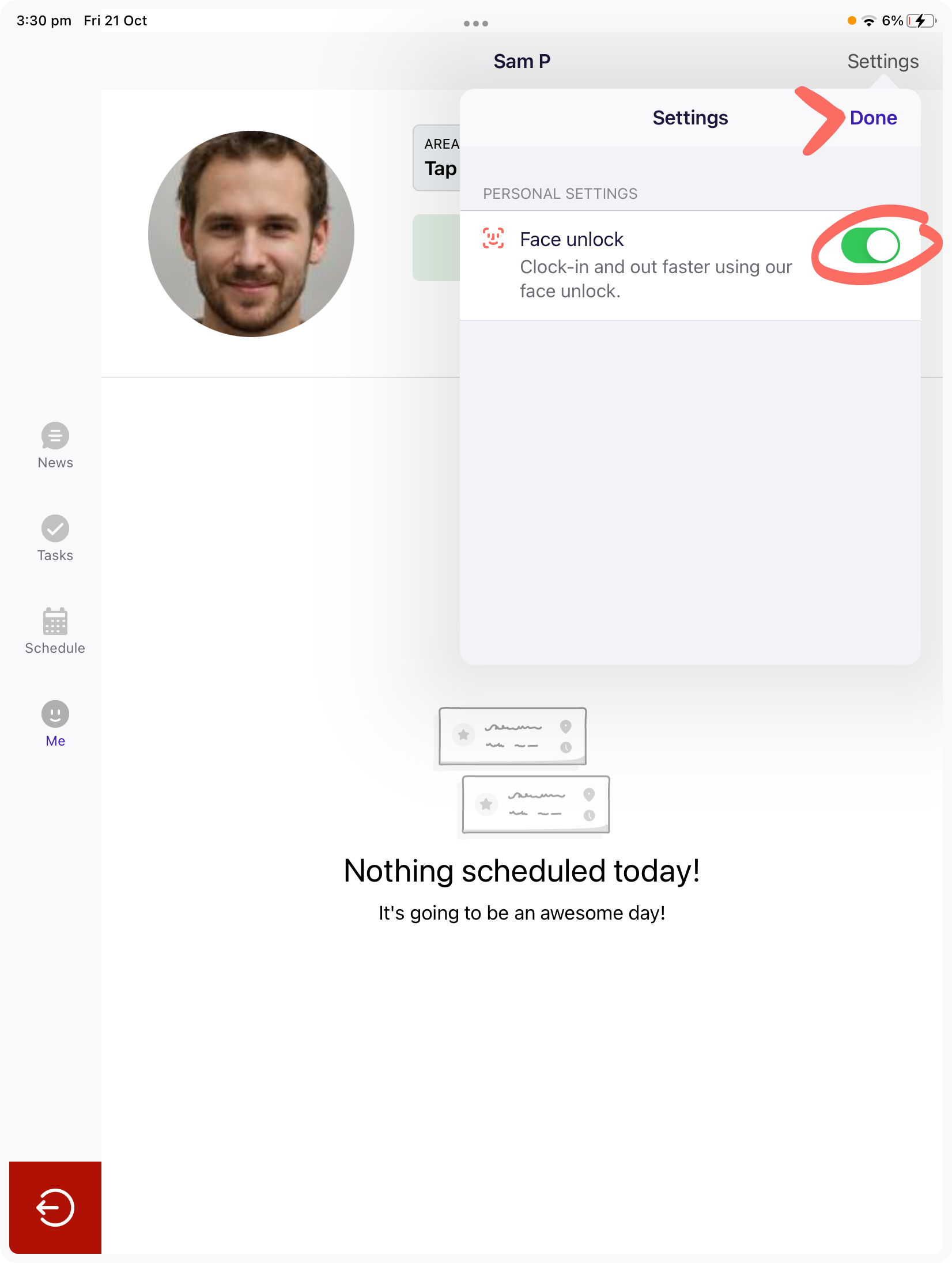 Note: all users can return to this setting to toggle OFF at any time and opt-out of using Face Unlock.