This guide covers the two most common questions we receive about the Deputy mobile app:
Why does Deputy request these permissions on my phone?
Before you download the Deputy app from the app store you can see the information listed that the app may have access to (and for what function) and also read Deputy's terms and privacy policy.
When you start to use the Deputy application, you may be asked to allow Deputy to perform some phone functions. These allow the Deputy app to fully function.
We do not use any of the phone's functions in the background. We also do not use the extra permissions unless a specific function is selected by the user.
Notifications
Allowing Deputy to send you notifications keeps you up-to-date with shifts that have been published or offered as soon as they are available.
When your manager or a team member posts a message for you via the News Feed you'll be notified about it straight away on your phone via a push notification from the Deputy app.
Contacts
This permission is for System Administrators and Managers in Deputy. If they need to add team members to the Deputy account, this permission allows them to import contacts from their phone as Deputy users.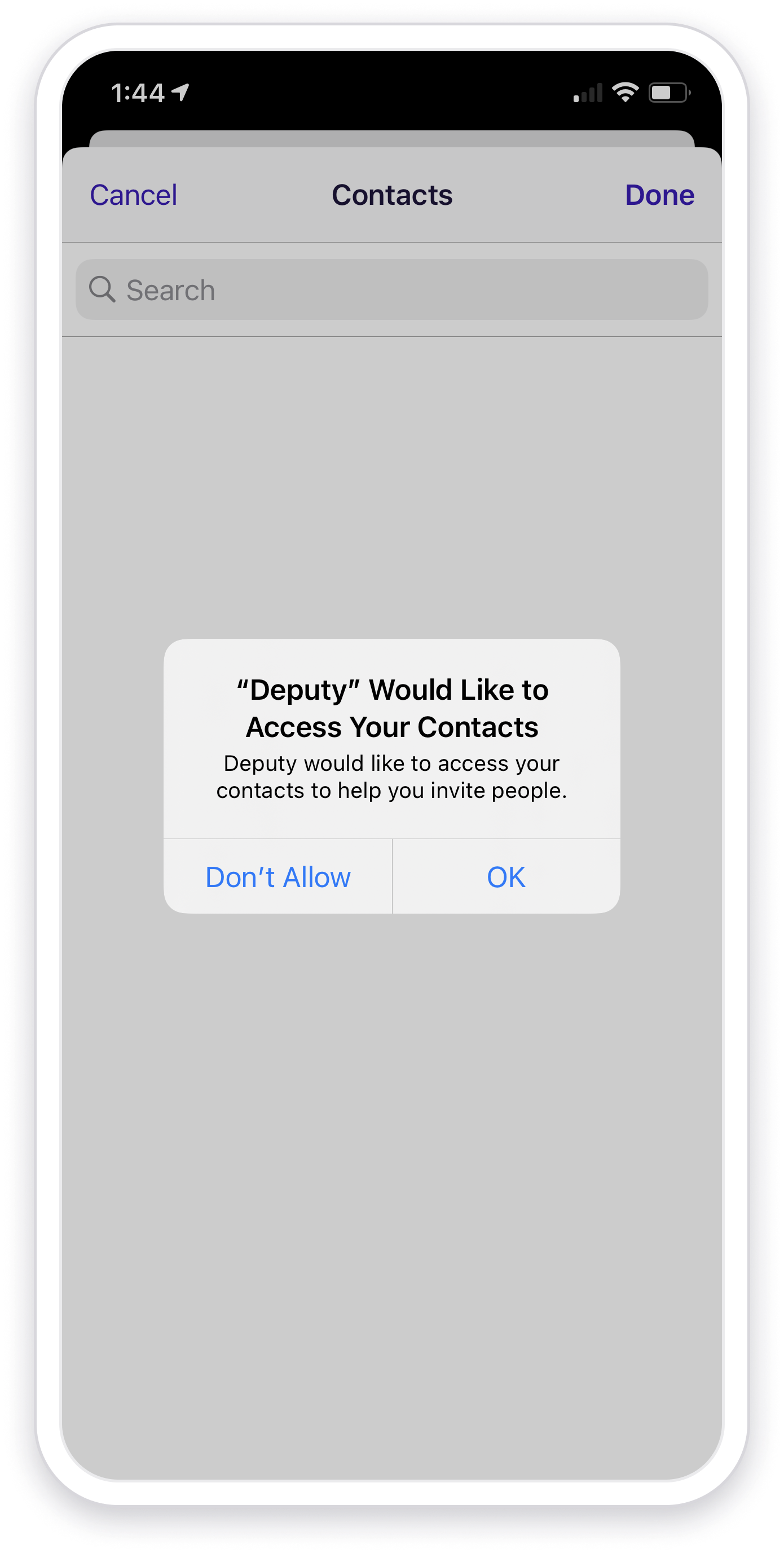 Photos and videos
You can attach photos or videos to News Feed posts that you create however, to do this you will need to allow Deputy to access photos and videos on your phone. You can allow access to just a selection of photos or all photos on your phone.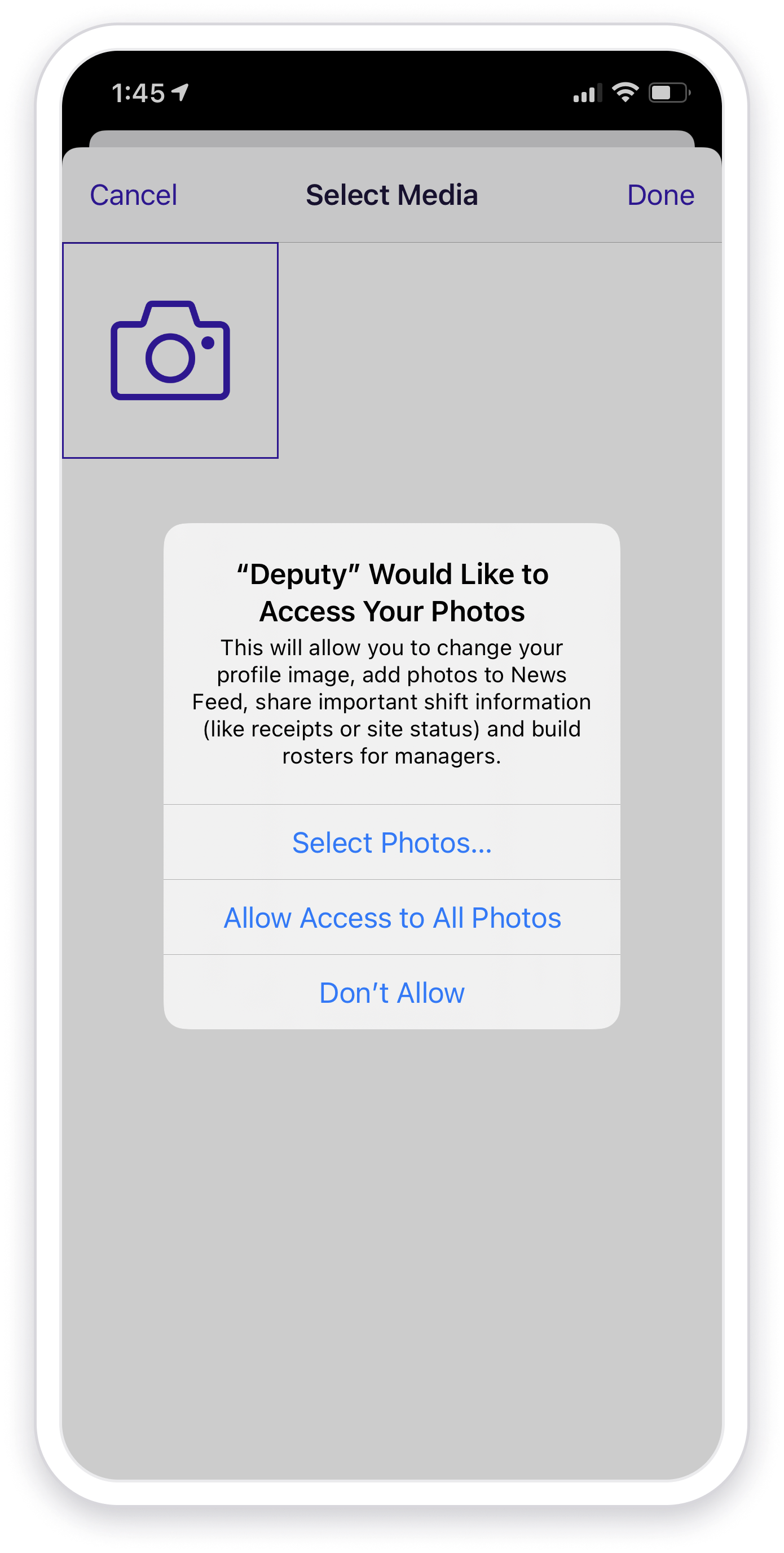 Location
This permission is only triggered when you start or end your shift or log a break and is for timesheet purposes. We do not record your location in the background.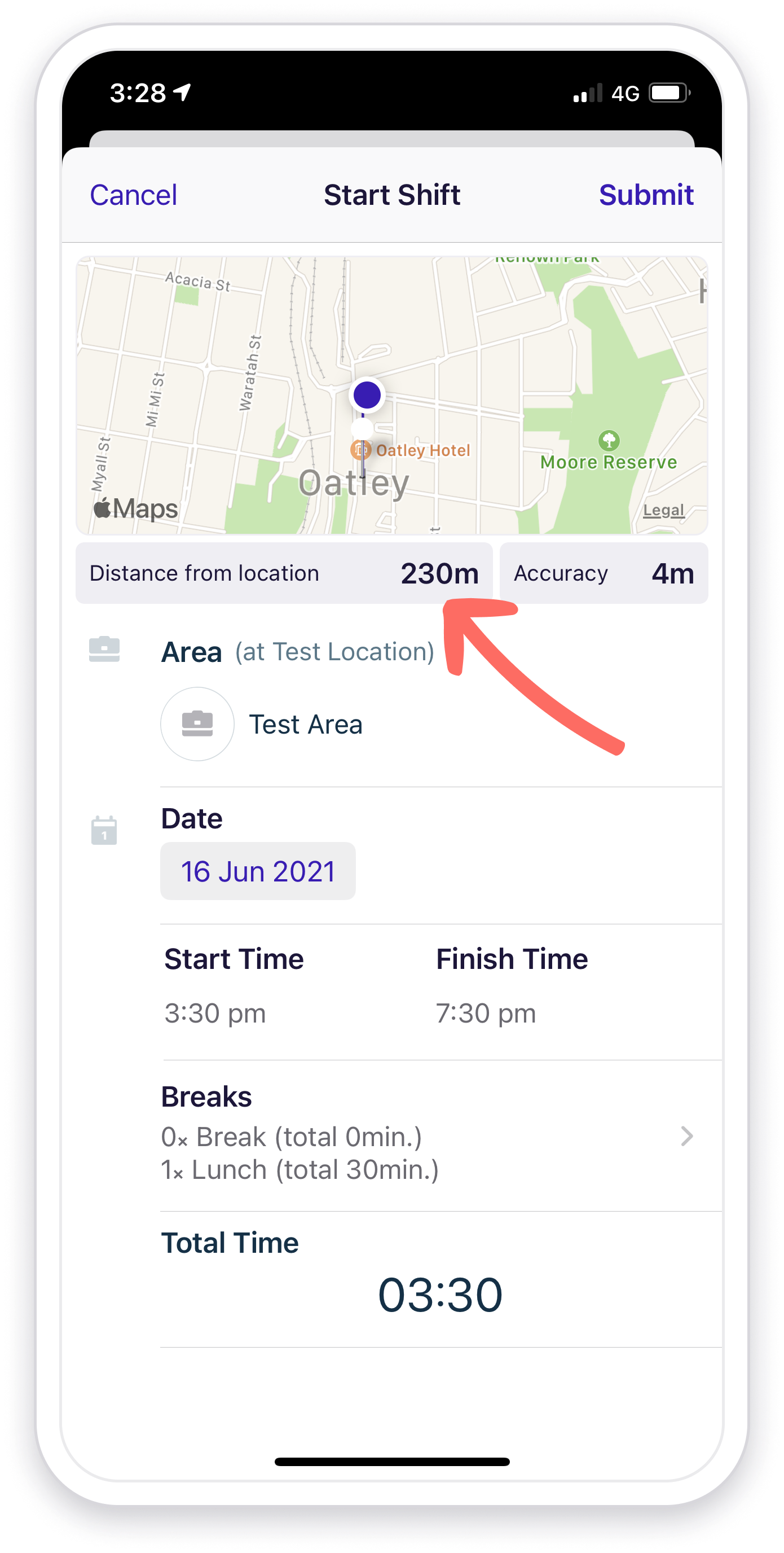 How do I turn off the permissions if I accidentally already allowed them?
Go to your phone's Settings then the Applications list and tap on the Deputy app in the list.
From here, you can toggle the permissions, such as notifications, on and off as desired.
How much data does Deputy use?
Deputy uses very little data. Data volume will vary depending on the frequency of posting of images and videos but for the functionality of clocking on and off every day for a month, you should anticipate using less than 1MB of data to operate Deputy on your phone.