It's easy to use Deputy's News Feed emojis to create a simple poll to gather your team member's opinions on a topic.
Create your post to poll your team
1. On the News Feed page, click Create Post.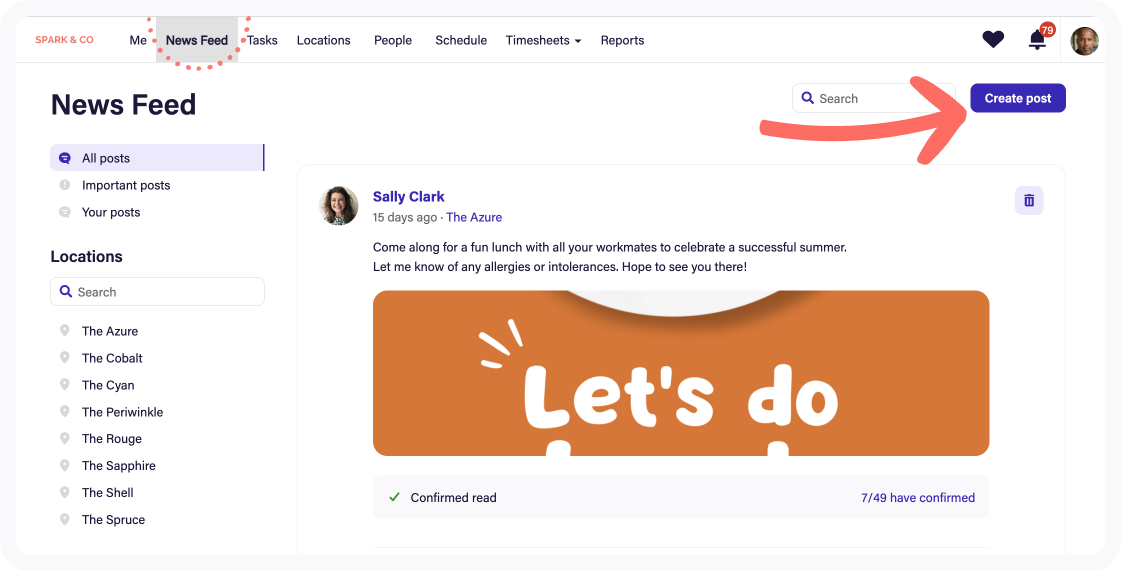 2. Select who you are sending your post to and type your message including the question you are posing to your team.
Add up to five multiple choice options or answers and assign an emoji to each one choosing from 👍 😄 👏 👀 or ❤️.
3. Add any attachments you need require to provide further information.
4. DO NOT select Require confirmation as this will block team members from reacting to your post.
5. Tick Allow comments if you would like your team members to be able to comment on the post as well.
6. Click Post.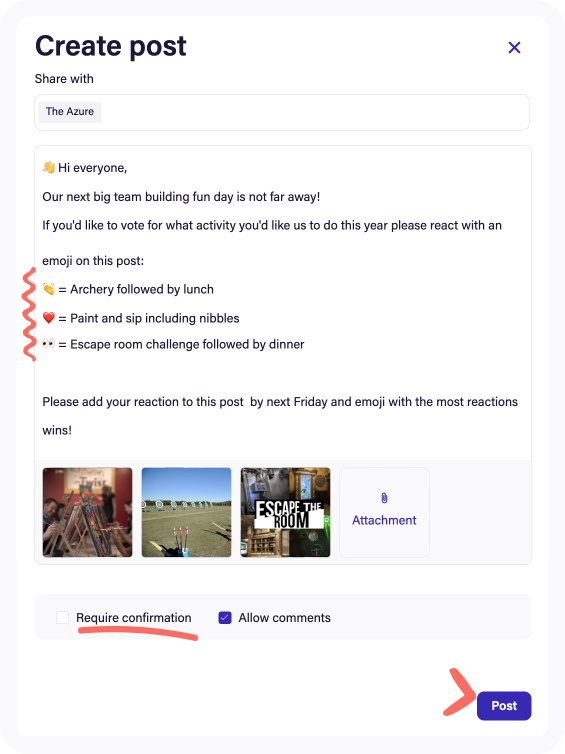 React to the poll and vote
Your team members can read the post and click React to select an emoji according to the option they want to vote for. They can also add a comment if the author of the post has allowed it.
Team members can not vote more than once but can change their vote by revisiting the post on the News Feed and selecting another emoji.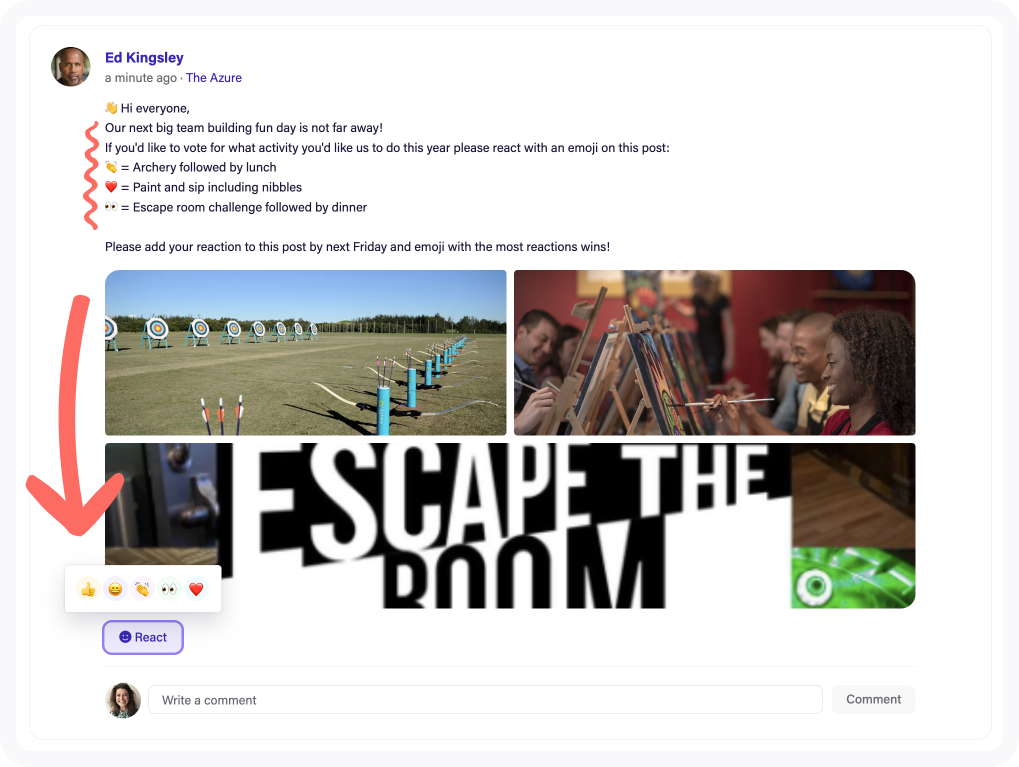 Tally the votes
Once team members have reacted to your post and voted, its time to tally the votes.
1. Click on Reactions at the bottom of the post.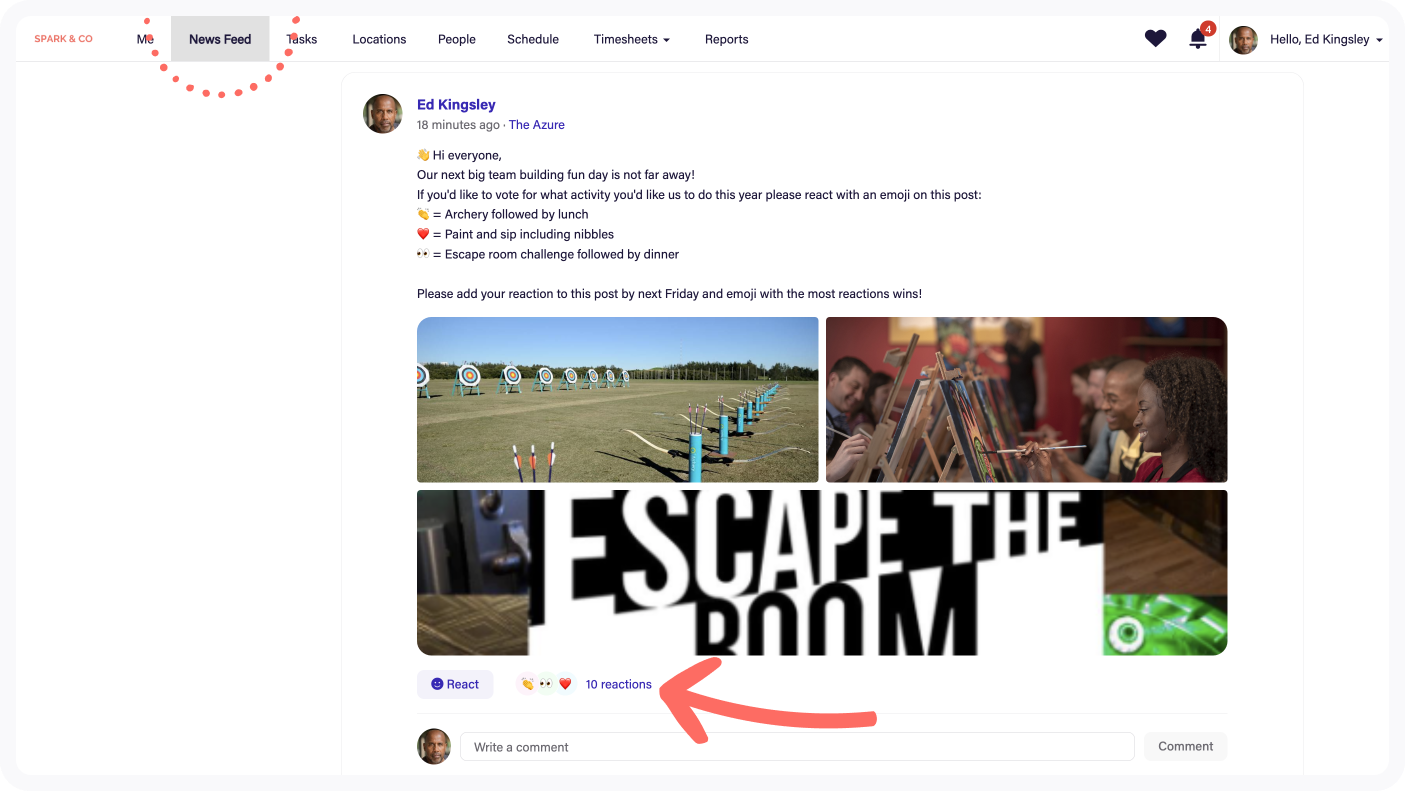 2. You can view all the reactions with a tally of the votes at the top. In this example, the 👀 emoji has the most votes so it looks like the team is off to an Escape Room challenge for their team building activity.