Training Modules are specific types of training that your organization requires, whether they are qualifications, certificates or particular skills. When applied to a team members Training Record, you can ensure that only the best and qualified employees are scheduled to work.
Creating Training Modules in the Employee Profile

Creating Training Modules in the Schedule

Creating Training Modules in the Enterprise tab

Applying Training Modules to an Employee Profile to create/update a Training Record

Applying Training Modules to multiple Employee Profiles to create/update multiple Training Records

Editing Training Records

Notifications for Training Expiry
Before You Start
To set this up, you'll need to be either a Location Manager or a System Administrator. Training requirements will allow you to control which employees are recommended to work in a particular area. For clarification, training modules are the certification and training records are the instances where training modules are applied to the team members. If an area has a required training module and the employee doesn't have that training record, the team member can't be recommended to work there. If the area has more than one training module requirement, the team member needs all of them to be recommended. Easy! We'll show you how it works below.
Creating Training Modules
Creating Training Modules in the Locations tab
Click Locations at the top of your screen. Next, click "Edit Settings" next to the location.

Click "Areas" on the left. You'll see your areas displayed for you.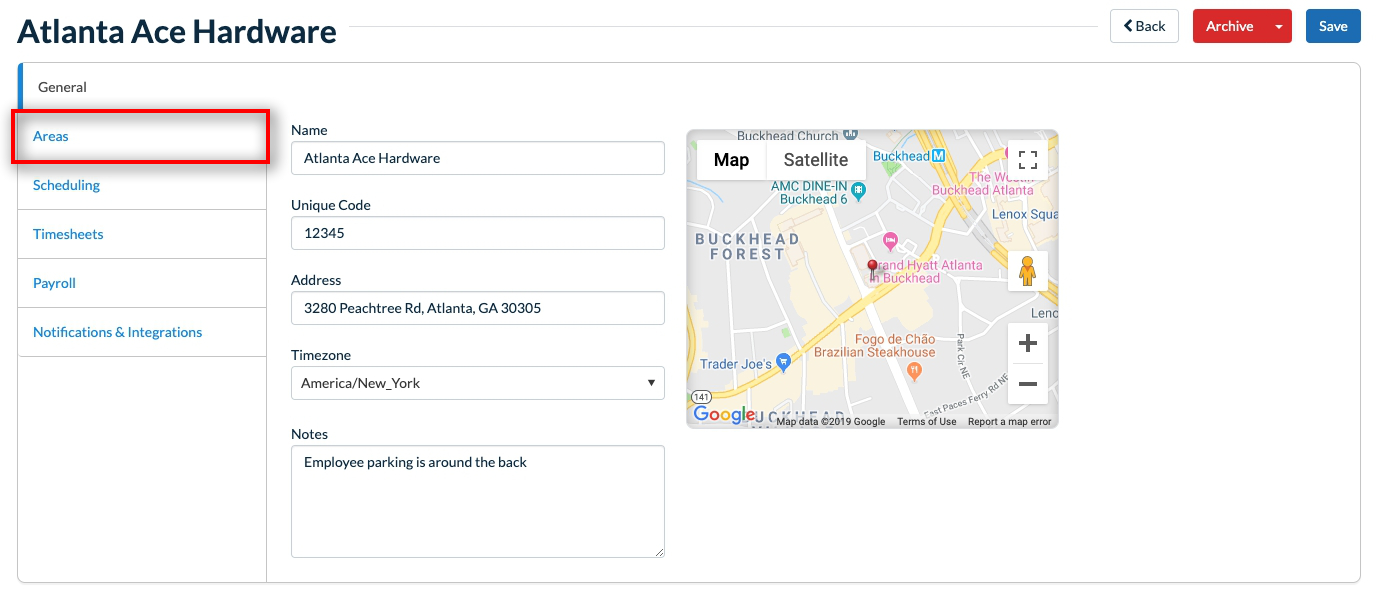 Click "Edit" next to one you'd like to create training for, or apply existing training to.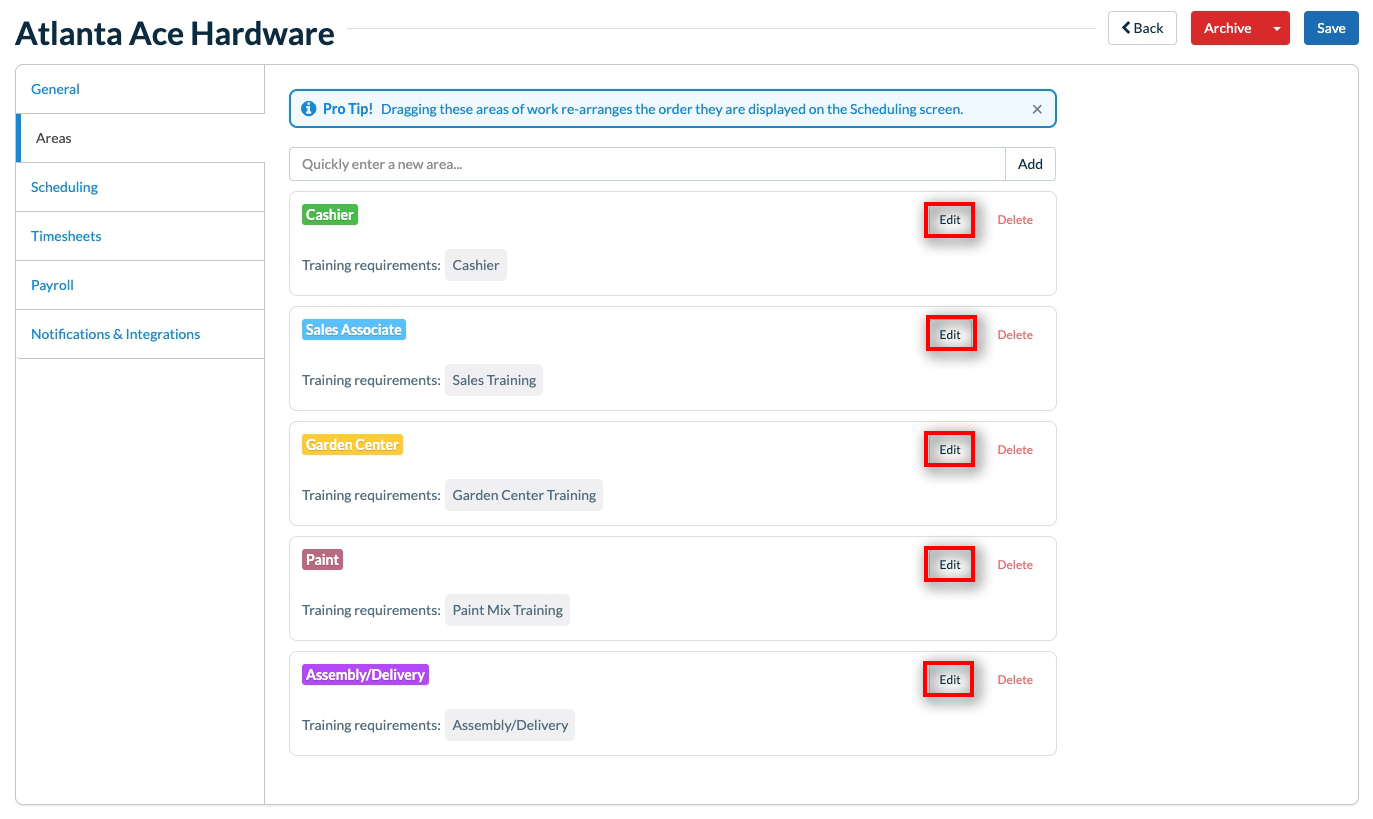 Click in the Training Requirements area and begin typing the name of the training module you'd like to create. Press Enter/Return to create the new Training Module and assign it to an Area in the same step.

Creating and Applying Training Modules in the Employee Profile
Navigate to a team members profile, go to the Employment Tab, and click 'Edit'.

Under Work Details, click Add Training. Select from the drop down, or type in the box to filter.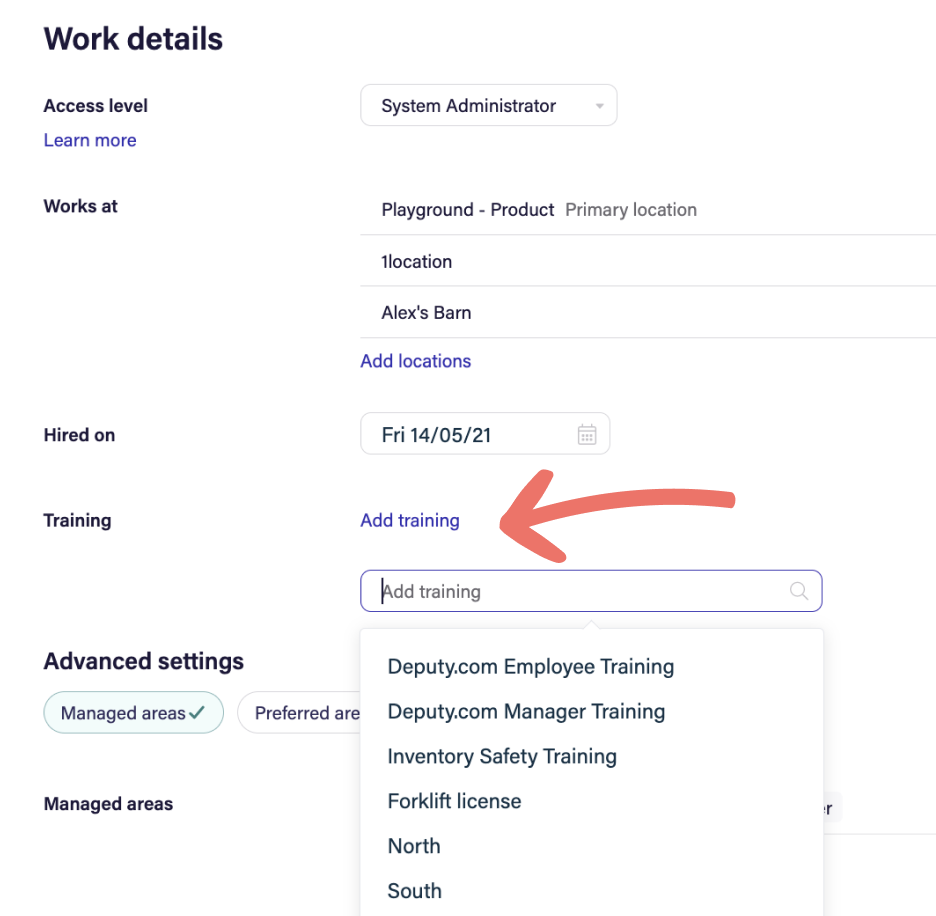 For new trainings, type in the name of the training, then select add as a new training type.

To add additional detail, such asa the Training Date, Expiry Date, Comments and to attach a file, click on the added training to expand the window. When you are done, remember to save your changes.

Creating Training Modules in the Schedule
You can also create and apply training in the Schedule tab. Select the location you'd like to adjust in the top left. Click edit next to the area that needs training applied to it.

Enterprise Tab - Training Modules
In Deputy's Enterprise platform you can also add training from the Enterprise tab. Click Training Modules. Here you will find all previously created trainings in your account.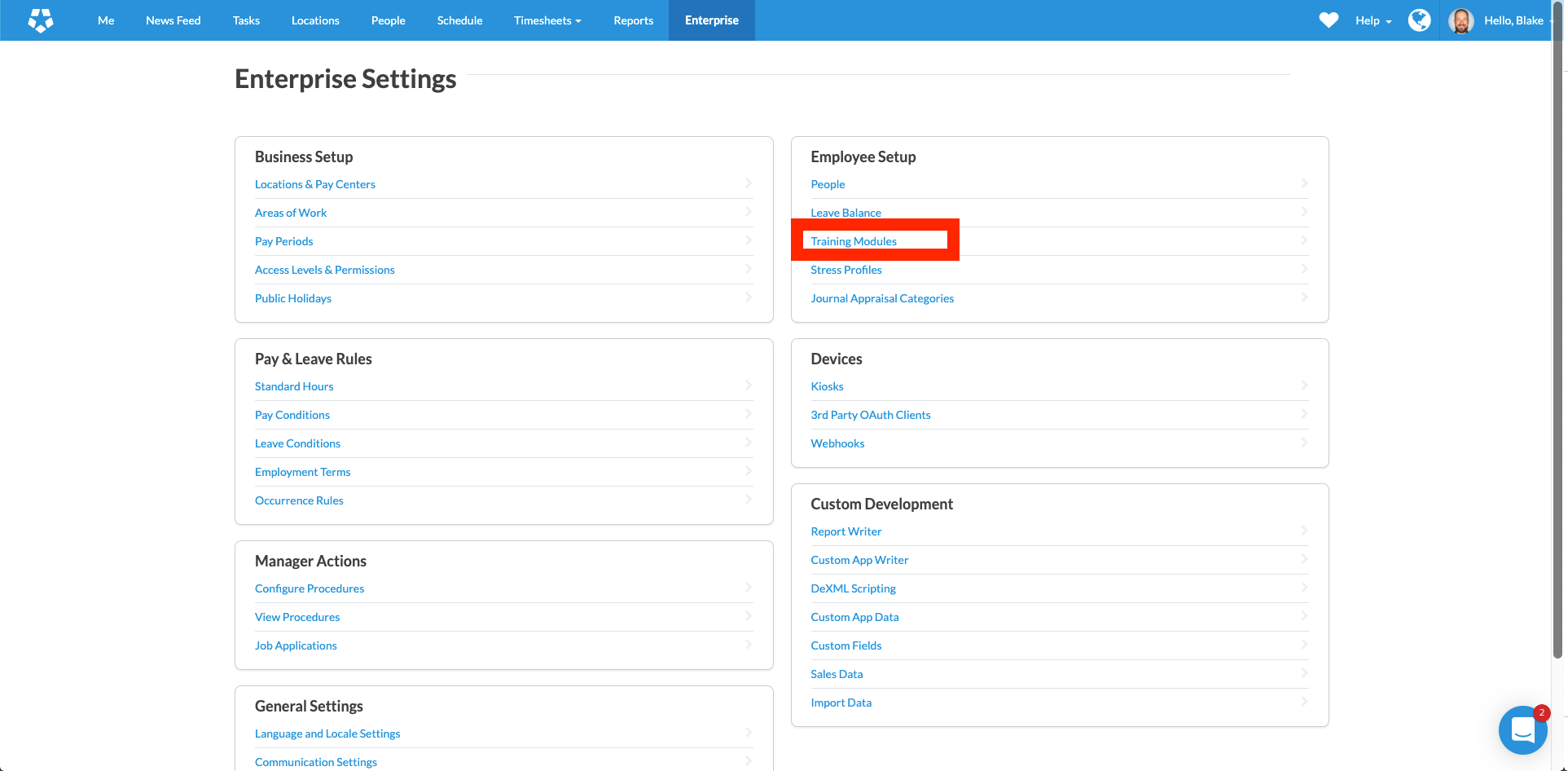 Select New Training Module in the top left.

The only fields required are Title, Provider, Time Required (days), and Comment. Comment is a legacy field that is no longer used by the Deputy application.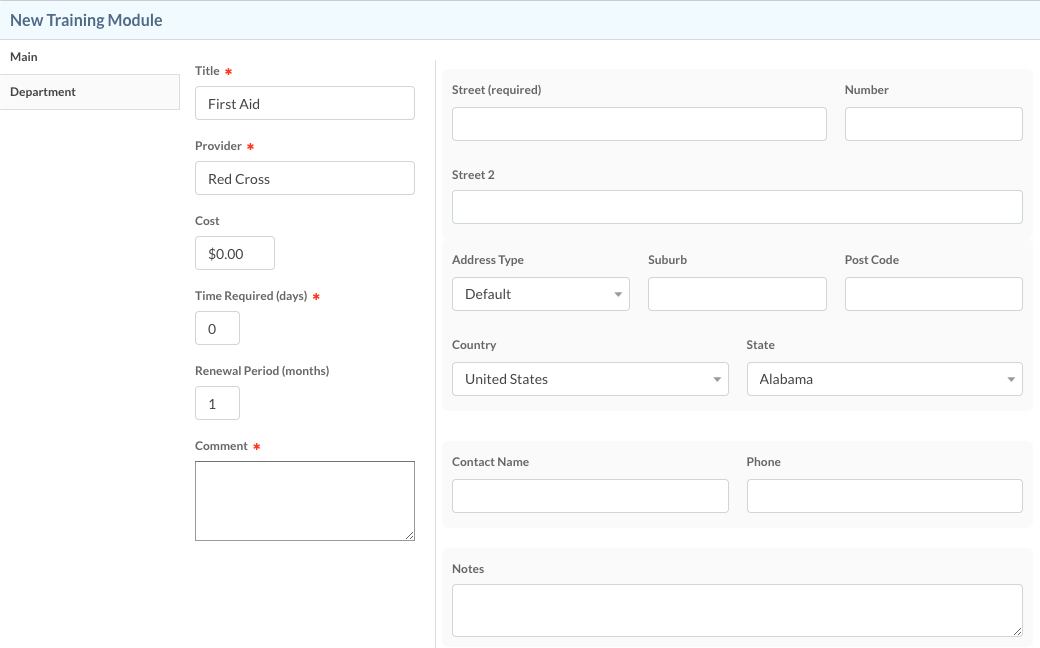 If you select Department from the headings on the left, you'll be able to choose the department(s) that this training would be applicable to.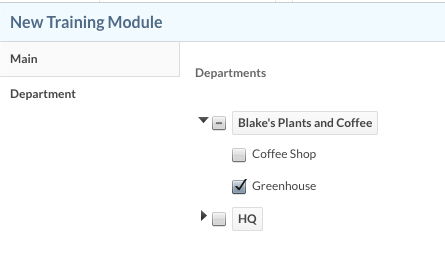 When satisfied, click Save in the top left.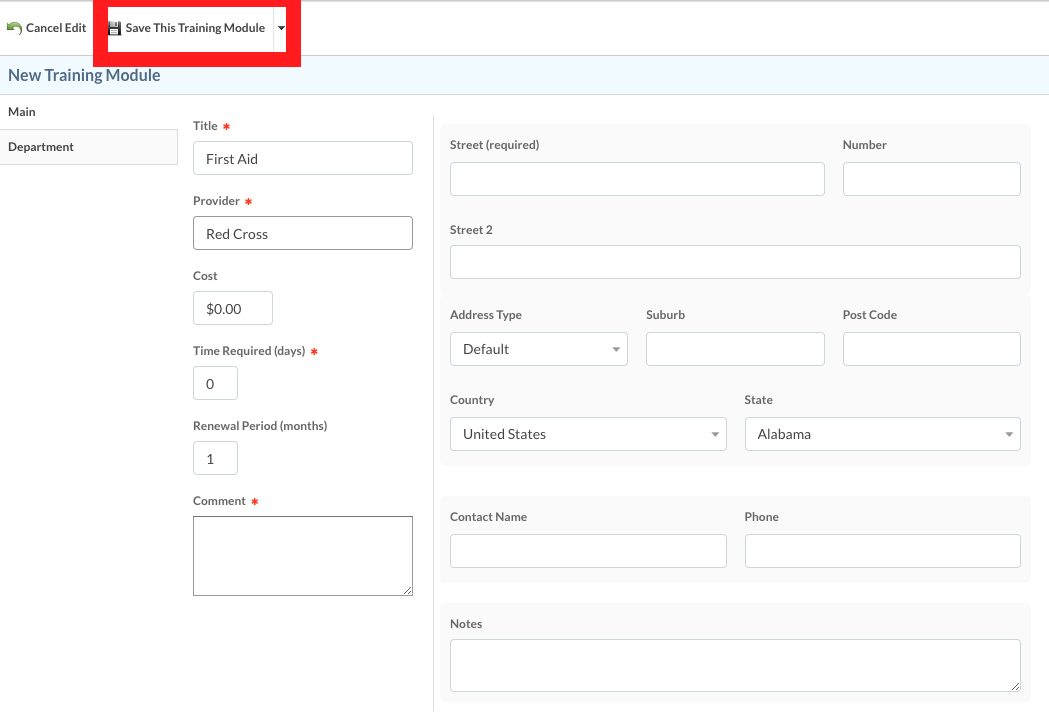 How To Apply Training Modules
Once you've created training for your Areas, you'll need to apply it to your employees.
Enterprise Platform - Applying Training Modules To Single Team Member to Create Training Records
Use the instructions here.
Applying Training Records To Multiple Team Members
To do this, go to the People tab.
Click the checkboxes on the left of each team member you'd like to add the training to. Then, click "Bulk Actions" at the top of the list, where you'll see an option reading "Add Training," and apply the Training Module to their Training Records.

Filters
In the people page, you can now view filters based on training expiry.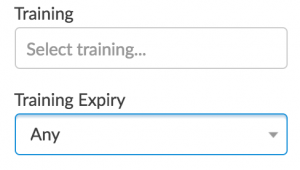 Training
Here you can search for team members with specific training records.
Training Expiry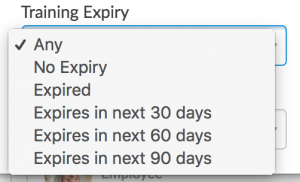 Here, you can filter team members who have expired training records, or upcoming expired records.
Receive Notification for Upcoming Training Expiry
Deputy extensions allow you to add extra functionality to your Deputy account. These are based on event triggers. You can set up a Deputy extension which will send you a notification when a training module is about to expire. Our help doc found here will walk you through creating and using extensions.
You can find out more about the Expiring Training extension below.
Extension - Expiring Training > Send Notification
In case of re-training, Deputy will allow you to set training module expiry dates. This extension will ensure that you are informed well before this set date, in the instance of having to schedule training dates for employees. You can choose to send a notification to the employee, to the manager who created the training record, or to both. You can also select the specific training record to create a notification for. Finally, you can select when the notification will be sent out, from 7, 14, 30, 60 or 90 days before the expiry date.