The new employee profile offers a more streamlined experience when adding or updating employee details. The new layout makes it faster to find the employee information you need, with a larger modal, grouped tabs and an overall more intuitive experience for managers.
We will be rolling out the changes to Deputy Enterprise accounts so we'd like to show you the changes you will see and just how it simplifies how you manage your employee information in Deputy.
What's New?
The employee profile is still the place to go to view and edit all your information on your employees but we've streamlined the number of tabs you need to click on to see and edit information.
We've grouped the tabs into categories on the left-hand side of the screen that make it faster to find the information you are looking for.
When you open the tabs, the pages are much more organised with a clean new look to clearly display the information you need to find.
Where do I find my employee information in the New Employee Profile?
As always, you can find your employee information under the People tab
Here's a quick cheat sheet on where to find all your employee information in the new Employee Profile: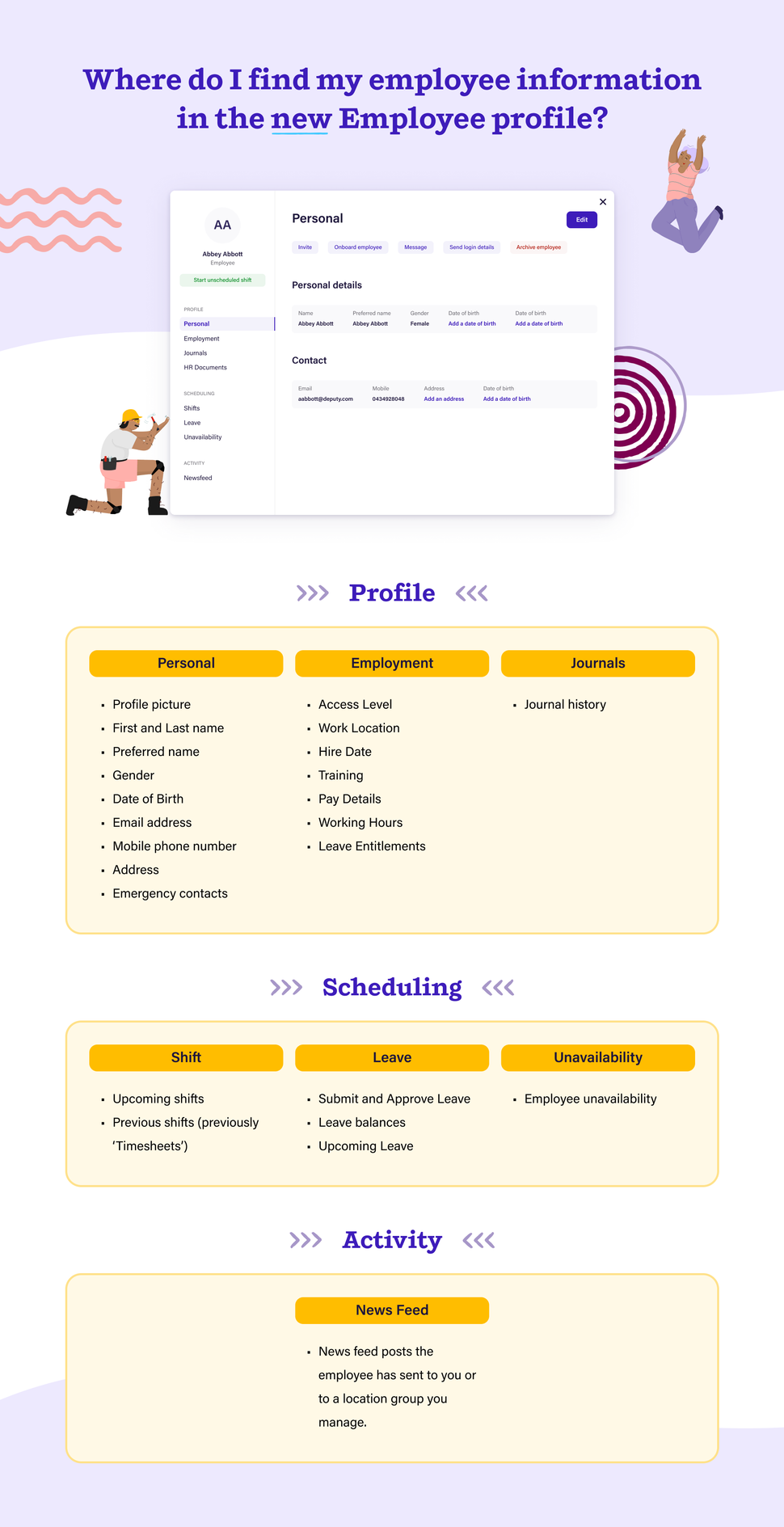 FAQs
Why can't I see the new employee profile?
The new experience will be available to all the users as the rollout progresses.We have now closed the beta - please reach out to Support if you wish to opt in and haven't yet received the update.
Will I be able to opt-out of the new experience?
The beta period has now ended, and businesses can no longer opt out. Please reach out to Support or your customer success manager if you experience any issues.
We would love to hear any thoughts or feedback you may have via this form.
Has anything changed regarding the process to modify pay rates?