The Android Time Clock allows team members to start and end their shift or break from a device located in a centralised location at your workplace.
Downloading the Android Time Clock
Previously only available on android tablets, the Deputy Time Clock app will now also run on your mobile phone. However, your phone or tablet must be running Android 5.1 and over and have a minimum screen size of 4 inches.
Click on the image below to download the Android Time Clock from the Google Play Store.

Search for Deputy Employee Time Clock and click Install.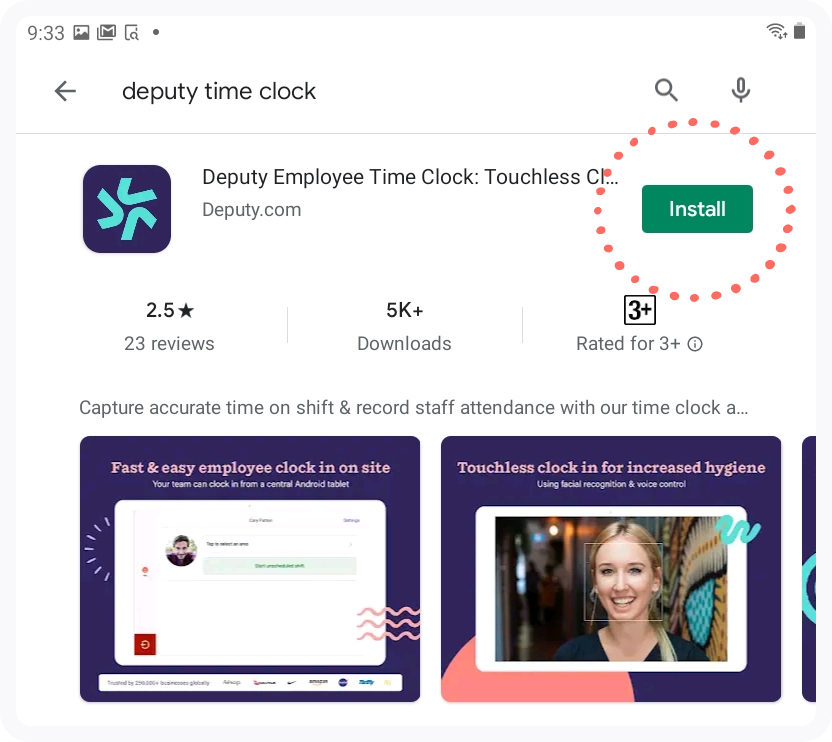 Setting up the Android Time Clock
After downloading the app, tap it to open: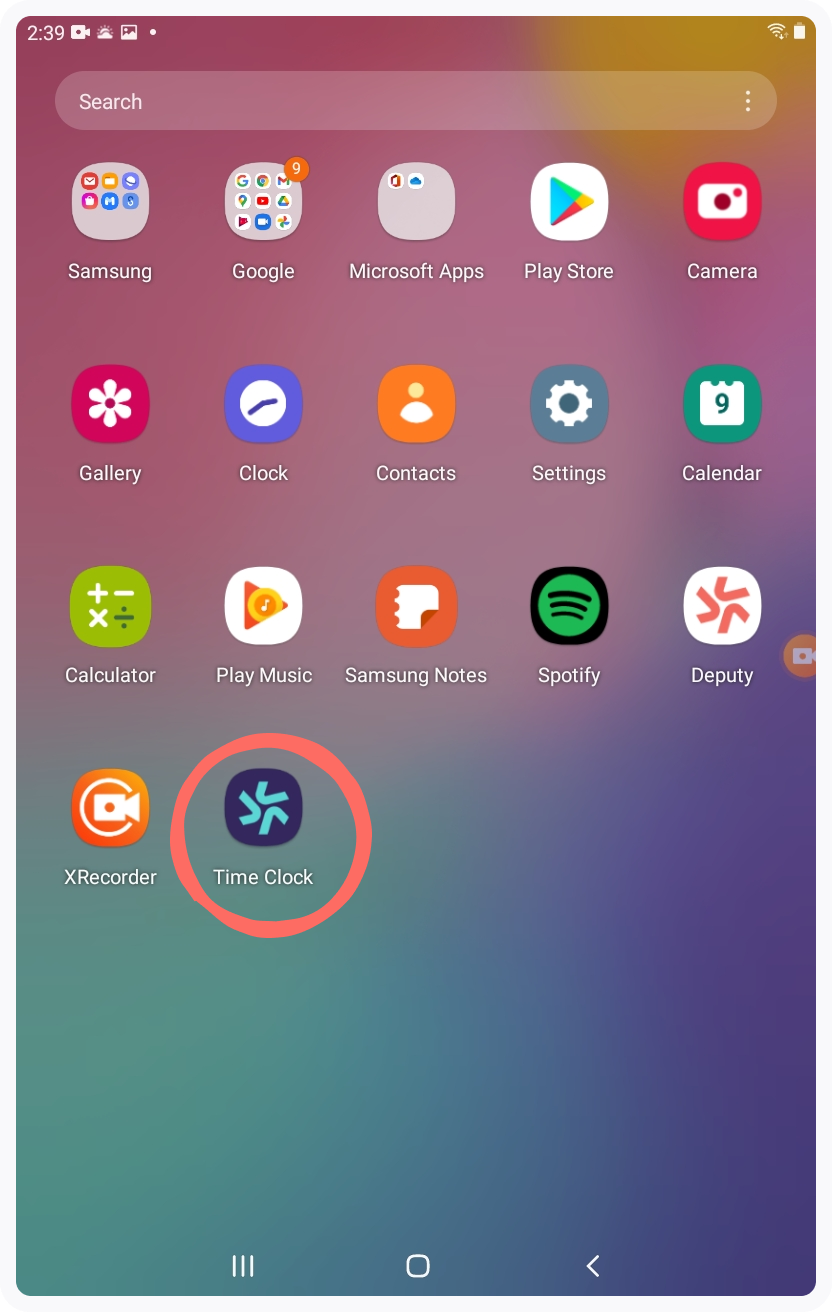 System Administrators or Location Managers then can log in to their Deputy account with their email and Deputy password.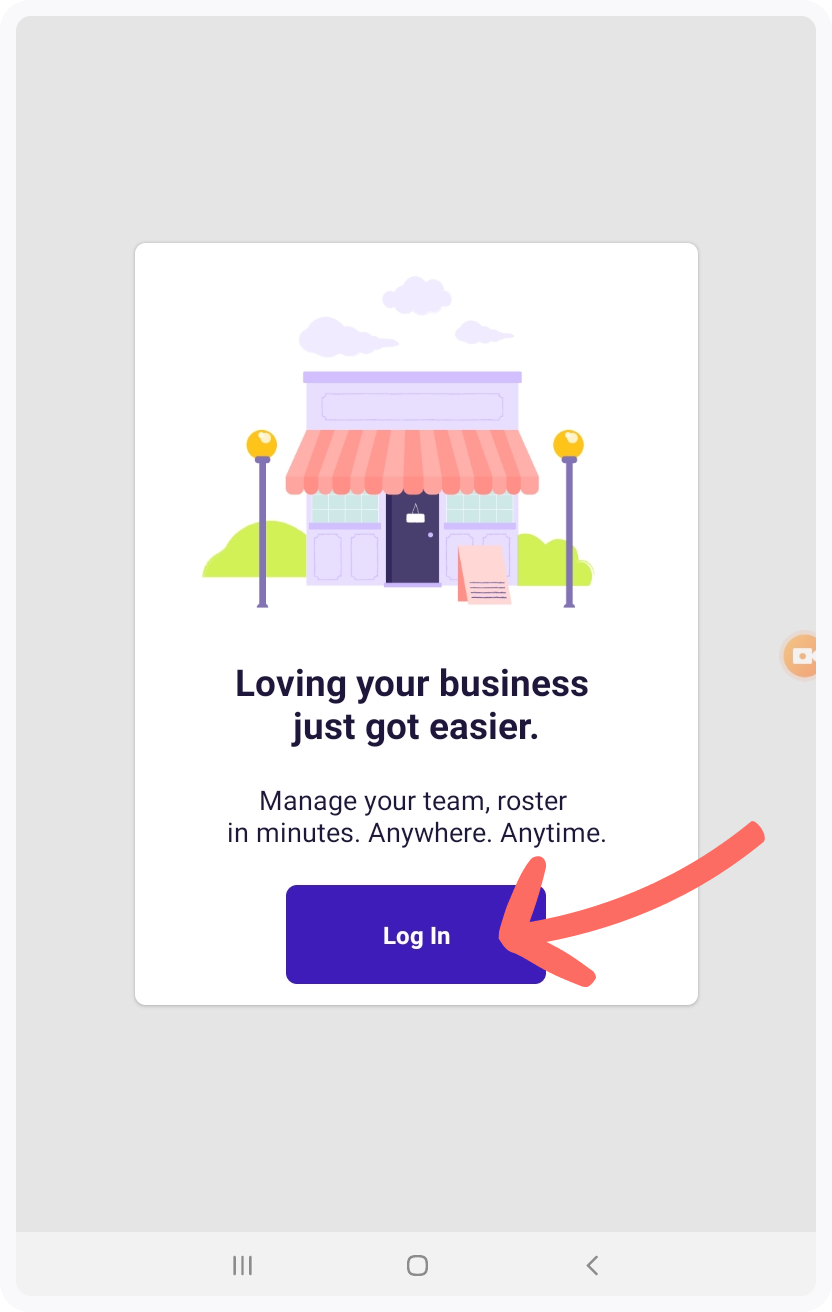 After successfully logging in, you will be prompted to name your Time Clock.
After you have done this, select the organisation and the location you would like to assign the Time Clock to.
Then select the method that your team members will clock in, either:
Face Unlock or PIN

PIN only
Note: the first time team members use the Deputy Time Clock for Android they will need to use their PIN to access the Time Clock then opt-in to FaceUnlock if they wish to use it. FaceUnlock does not automatically detect the face of new user until they have given permission.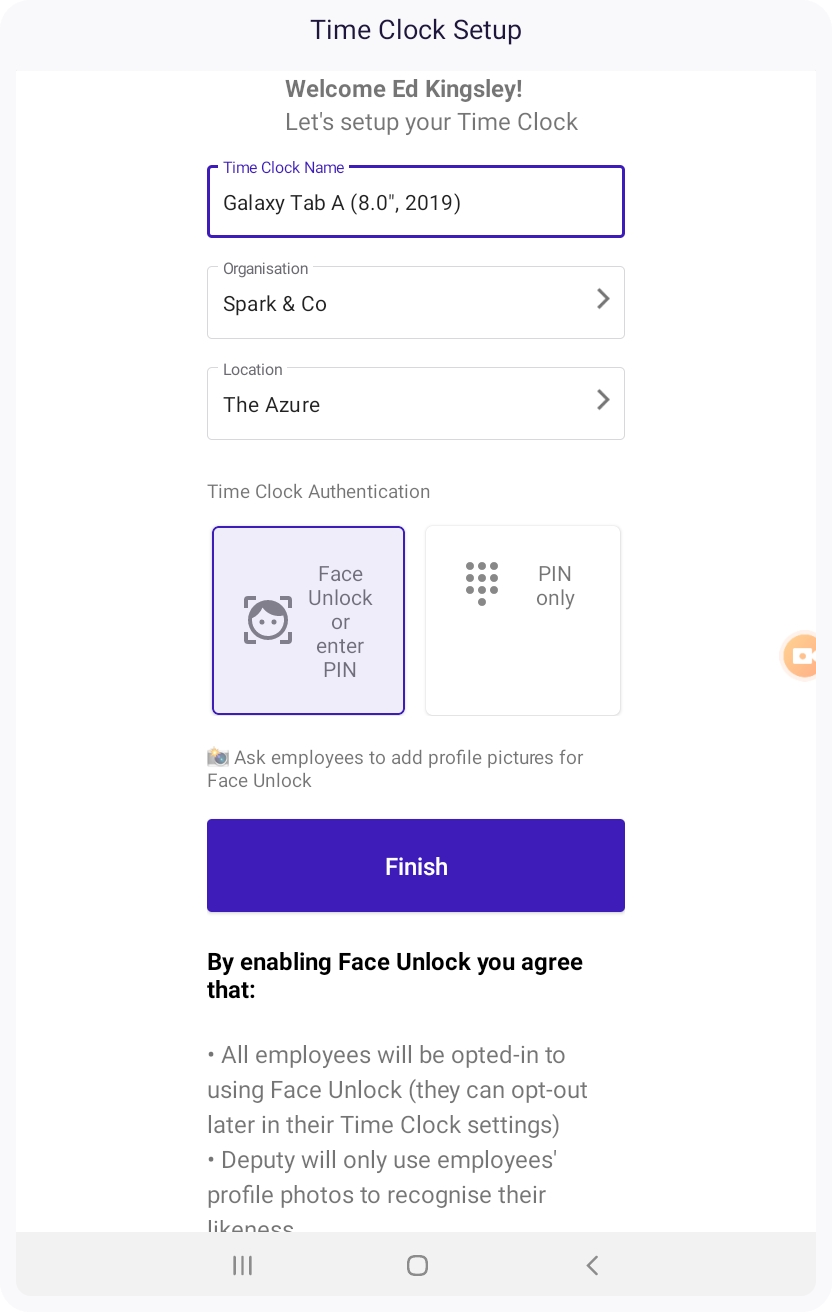 You will need to ask team members who want use the Face Unlock feature for touchless clock in to upload a clear portrait photo to their profile (maximum size of 10MB). The photo should not include more than one person otherwise the Face Unlock will fail.
Deputy will only use the team member photos to recognise their likeness for Face Unlock.
Alternatively, your team members can use their PIN to start and end their shift/break.
Team members were emailed their PIN when they were invited to join Deputy.
System Administrators also have the ability to retrieve team members' PIN from the team member's profile on the People page under Personal > Login Information.
Requiring Team Members to take a photo on the Android Time Clock when clocking on/off
Regardless of whether your team members sign in to the Android Time Clock via PIN or Face Unlock, you can configure your Deputy location so that the team member must have their photo taken on the Android Time Clock during the Clock on and off event.
To turn this feature on or off, log in to the web application of Deputy as a System Administrator or Location Manager.
On the Locations page, select the work location you wish to configure and select Timesheets. You can see there is a toggle ON / OFF to set whether you require team members to take a photo when starting or ending a shift on the Kiosk or Time Clock.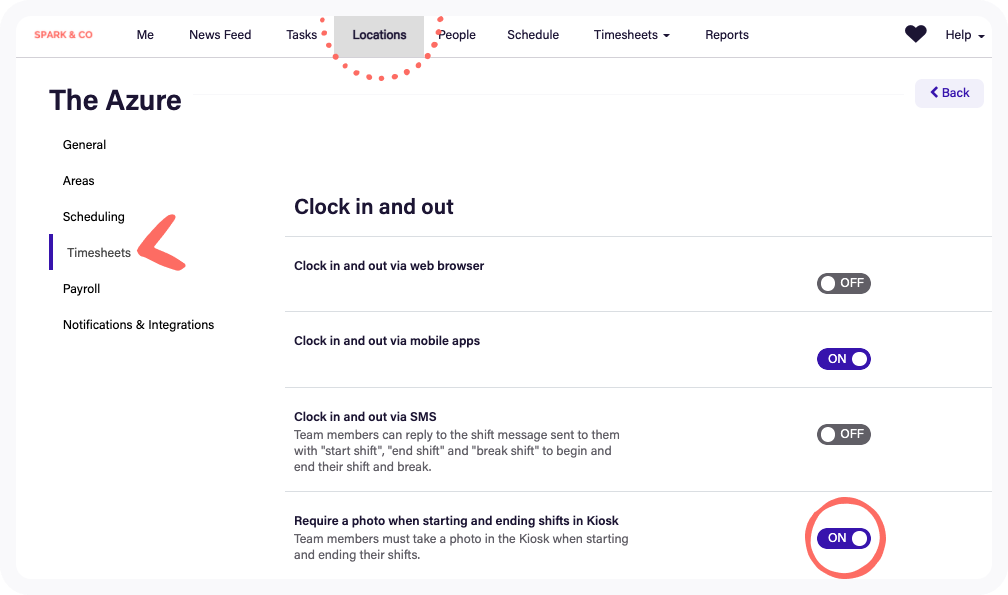 Don't forget to click Save before you leave the page if you made any changes.
You may be interested in reading more about Android Time Clock: