Note: This article details troubleshooting steps that can only be performed by a Location Manager or System Administrator in Deputy.
When you believe time punches from the Deputy Kiosk for iPad are inaccurate in Deputy, please follow these troubleshooting steps to resolve:
1. Check power and internet connection
Verify iOS Device has power and an active stable internet connection for data sync to occur. The Kiosk synchs data regularly to your Deputy account, including any Photo Verification image data and sometimes this process can be interrupted by an unstable internet connection.
2. Is your iOS up to date?
3. Is your Deputy Kiosk app up to date?
4. Does your iOS device match the timezone set in your Deputy account for that location?
Verify your iOS device running Deputy Kiosk has the correct date and time to match the timezone set for that location in your Deputy account.
To do this you will need to login to the Deputy website and check the Timezone setting on the Locations page for the location you have the Kiosk connected to.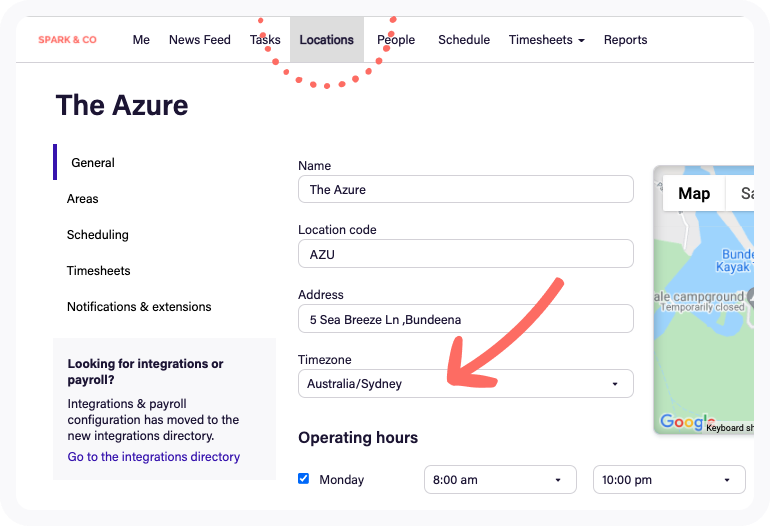 Then, open your iPad Settings and tap on General then Select Date & Time to check it matches the timezone selected in your Deputy account Location settings.
iOS device running Deputy Kiosk: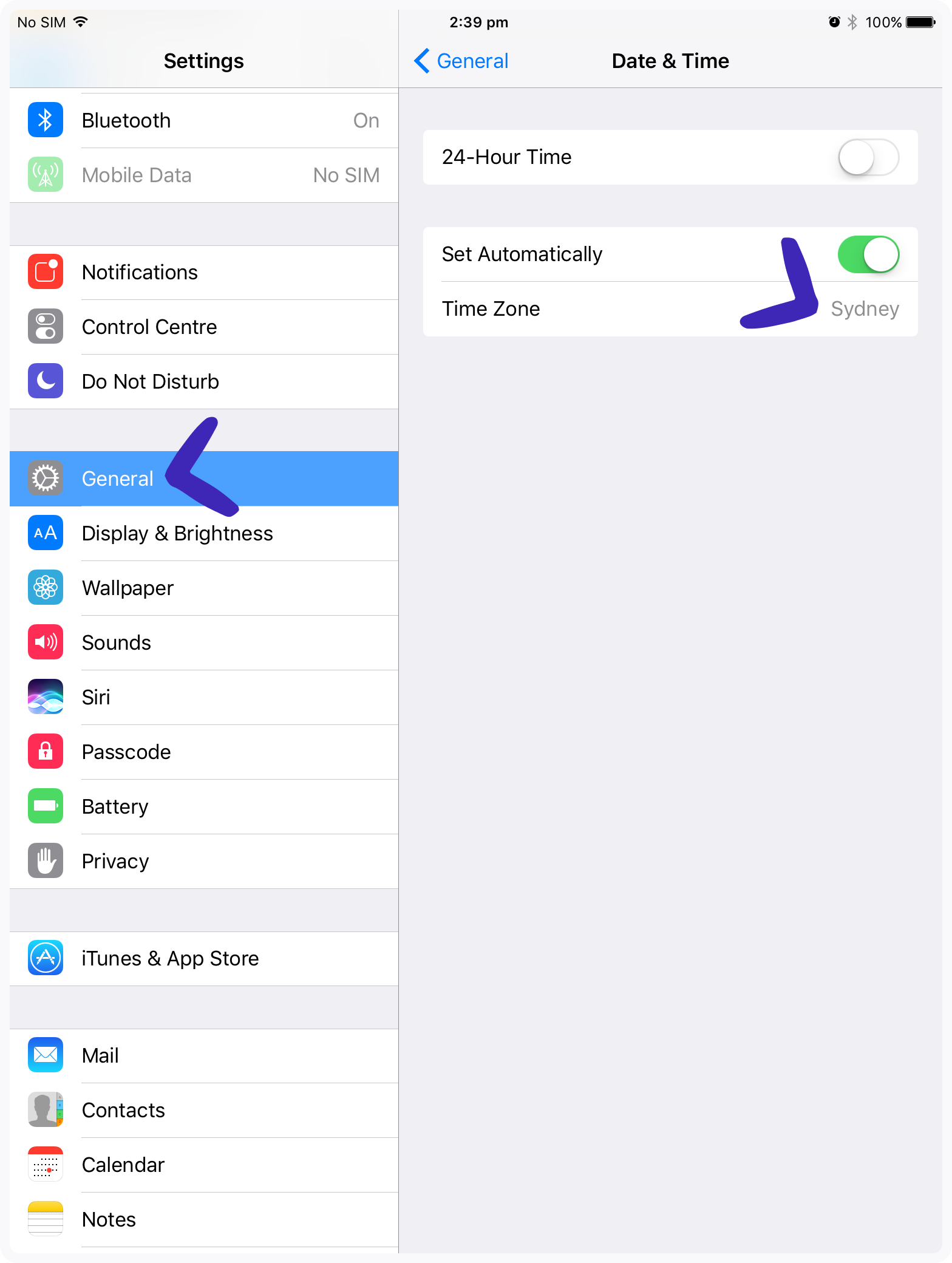 5. Reset or delete the app and reinstall it.
You can try to reset or delete the Kiosk app and then reinstall it to see if that resolves the issue.
6. Contact 24/7 Deputy Support
If you continue to experience potential data inaccuracies we recommend contacting Deputy's 24/7 support to document these issues.
If you have been advised by Deputy Support to restore the device, you can follow the instructions here: