You may wish to reset the iPad Kiosk to troubleshoot any problems you are having or to simply change the Kiosk to a new work location.
Before you start
To reset the iPad Kiosk, you'll need to be:
System Administrator OR

Location Manager (you will be restricted to setting up a Kiosk at a Deputy work location you have permission to work at)
Resetting the Kiosk
1. Open up the Deputy Kiosk app
2. Login using your PIN or Face Unlock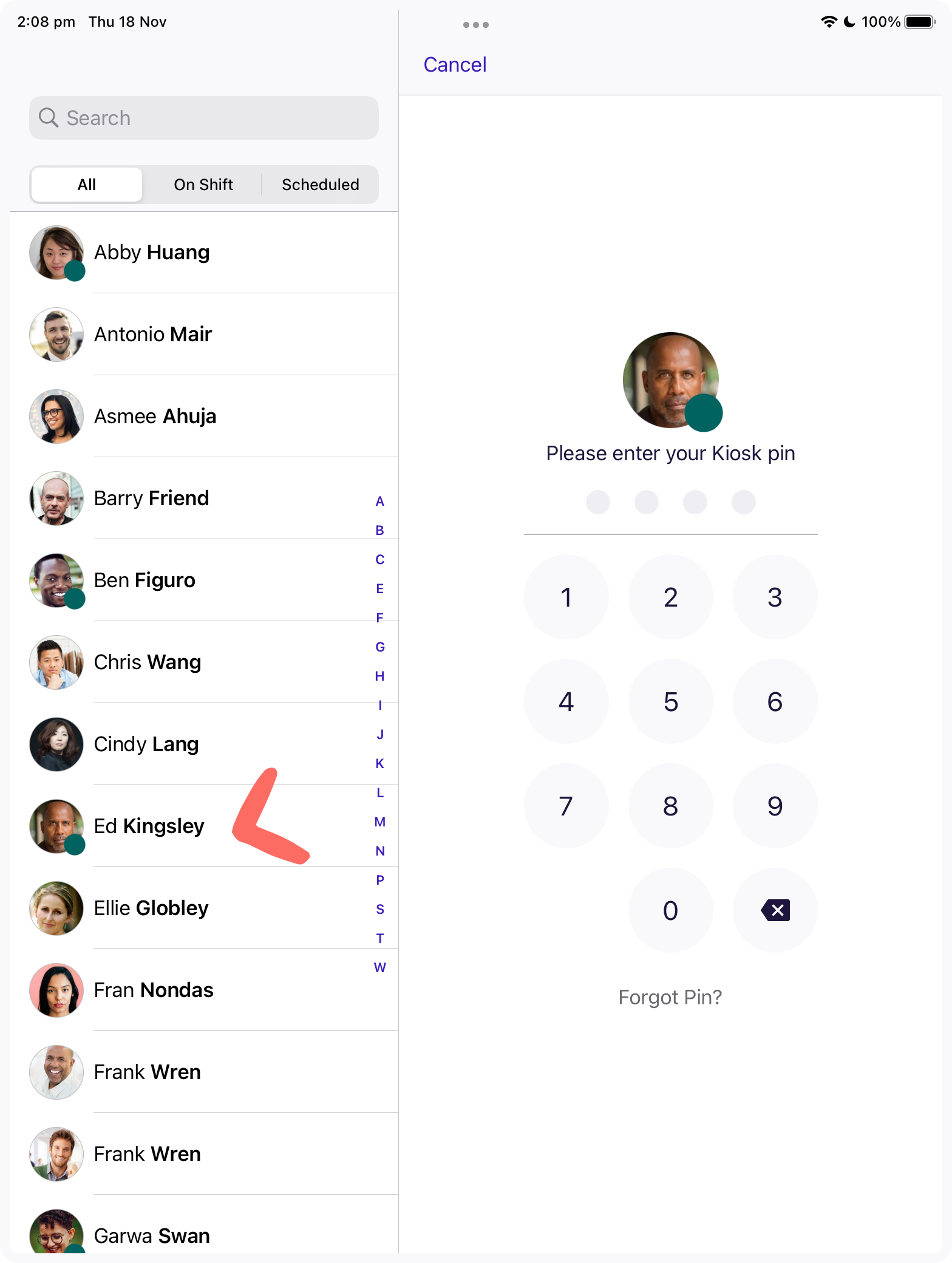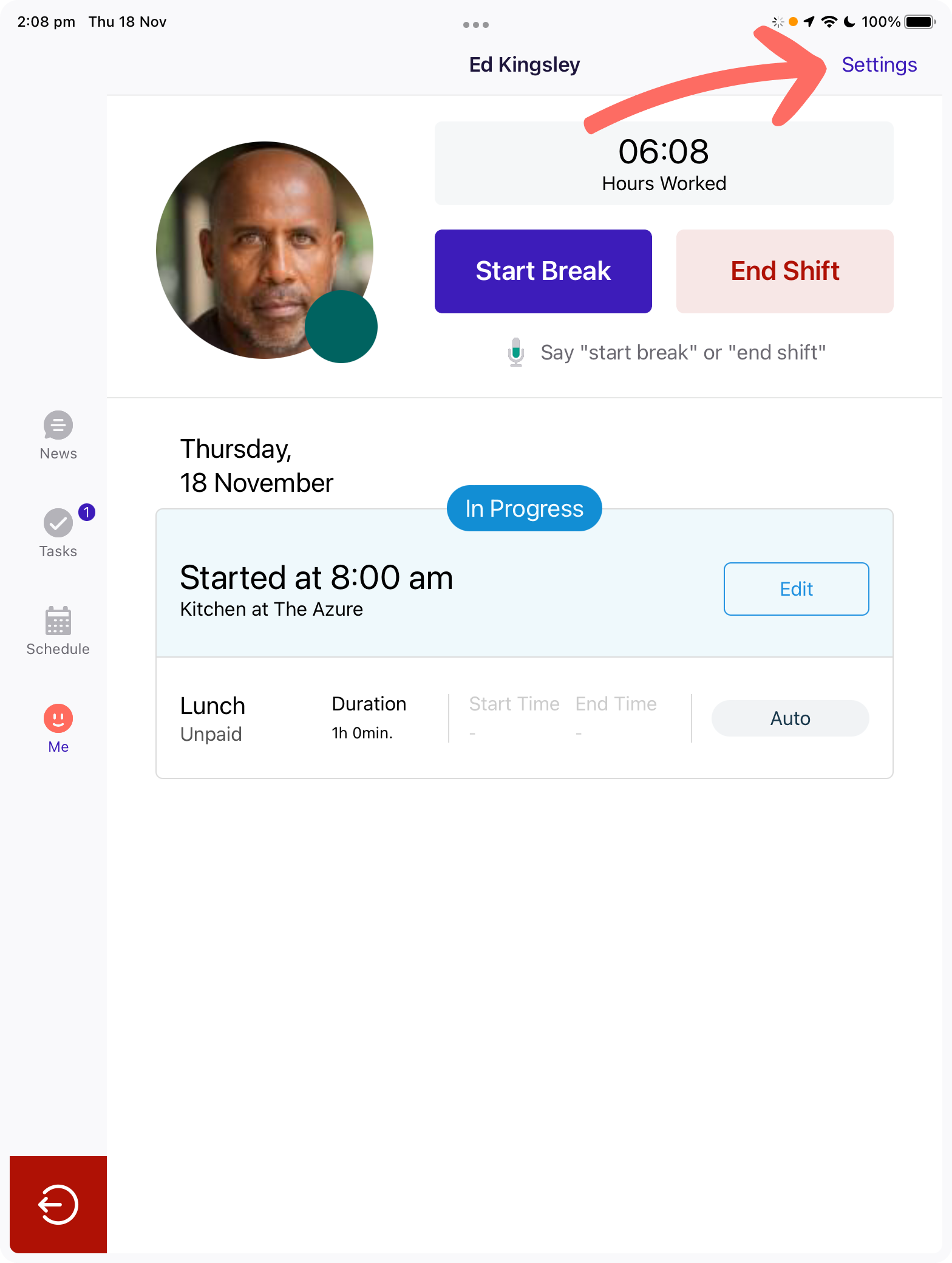 4. Tap Reset Kiosk.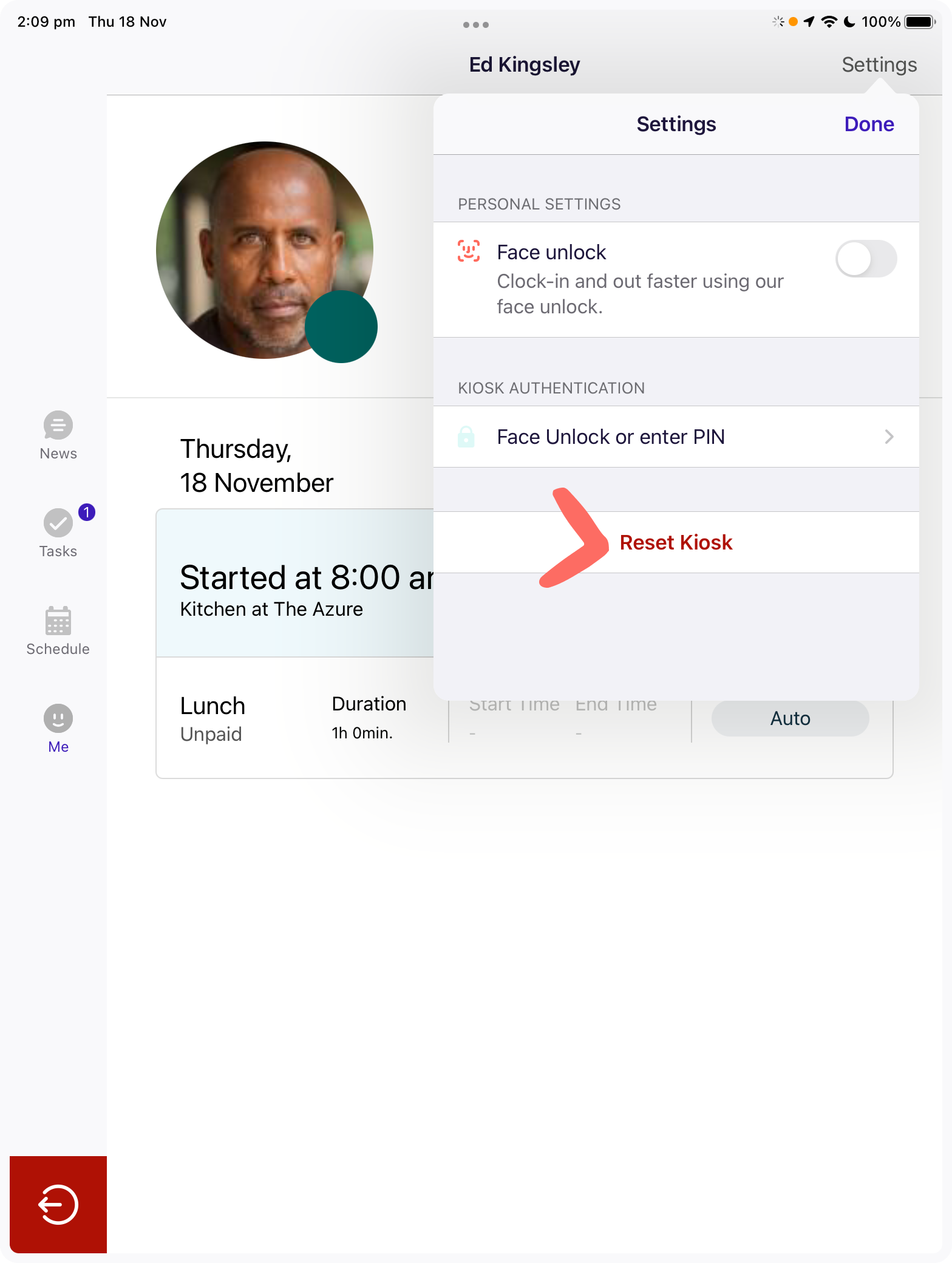 5. You will be asked to confirm Reset Kiosk.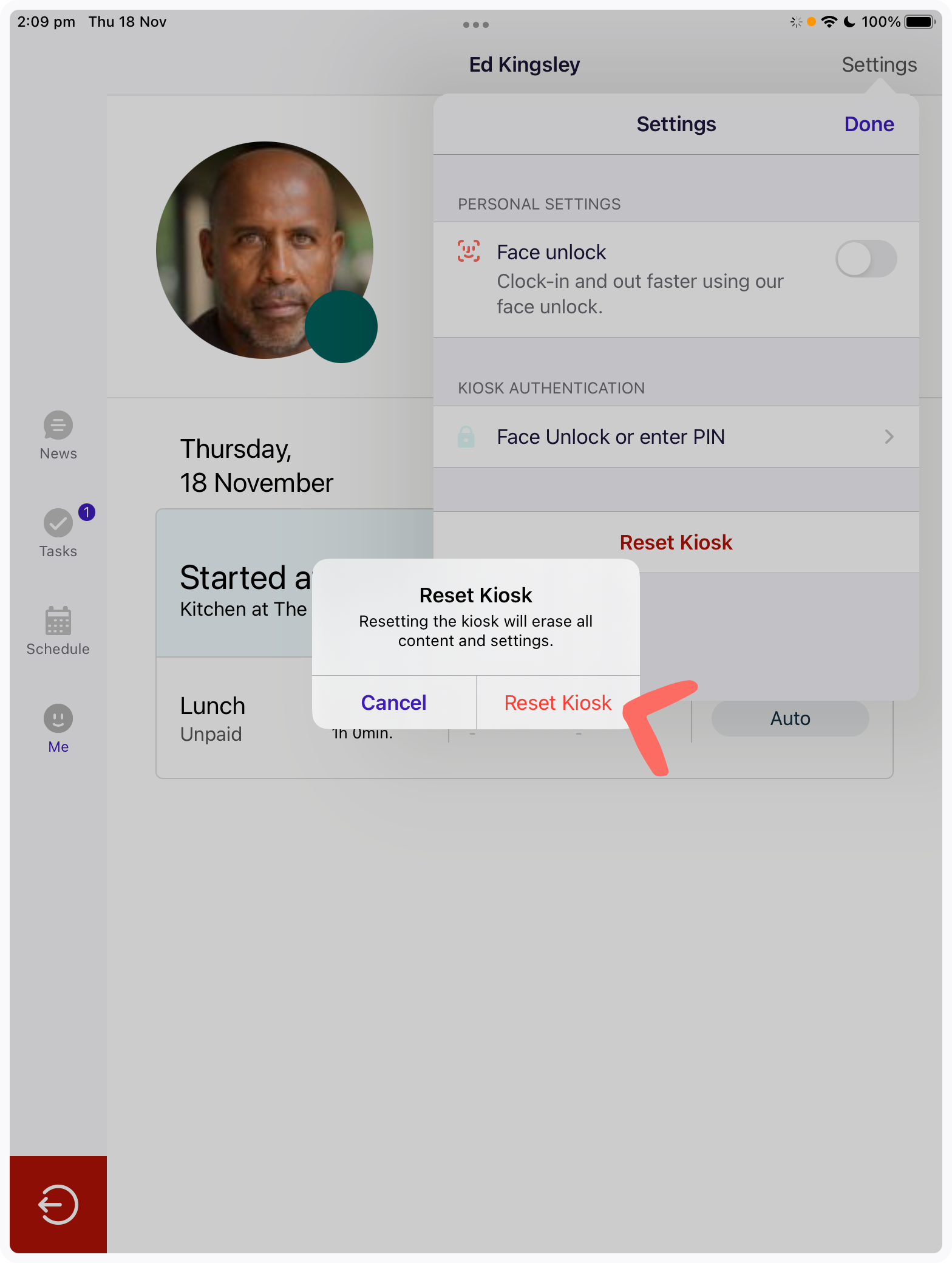 6. This will reset the Kiosk and return you to the Kiosk login screen.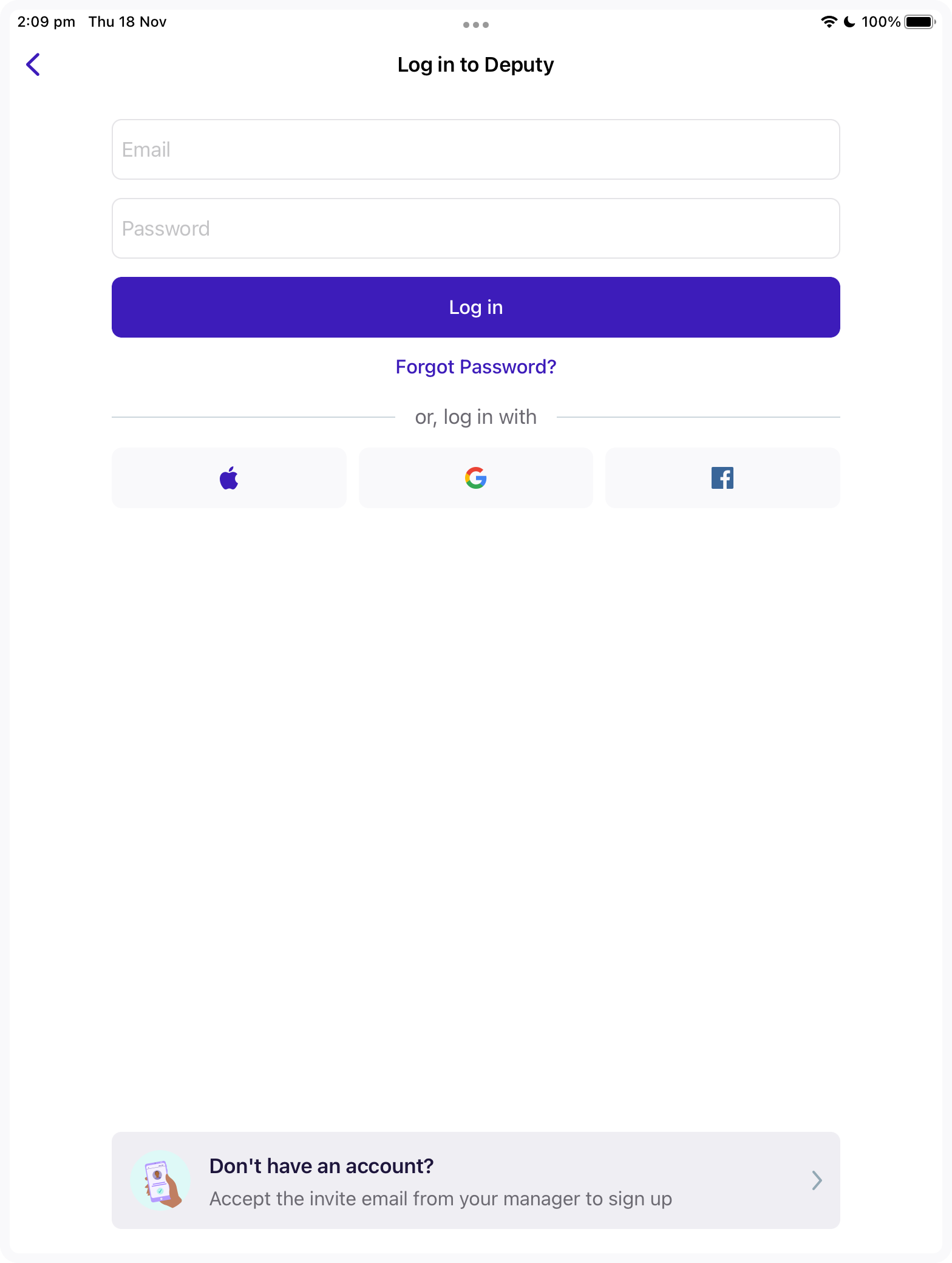 7. You can now log in as a System Administrator or Location Manager to set up the Kiosk in the current or another location.