This guide will show you how to change the system language on your Android mobile device, allowing you to use Deputy in one of our twelve supported languages.
Note: changing the system language settings will change the language for your phone and all your apps, not just Deputy.
We currently support the following languages:
English

French

German

Italian

Spanish

Portuguese

Chinese

Japanese

Korean

Thai

Indonesian

Vietnamese
How to change the Deputy Android app language
Note: We are demonstrating this on a Samsung handset running Android. While the instructions may vary based on your handset and Android version, the steps below can be followed loosely for your own device.
1. Swipe down from the top of your screen to bring up the notification bar, then tap the gear icon to bring up the phone's settings menu.
2. In Settings, scroll down to tap on General management.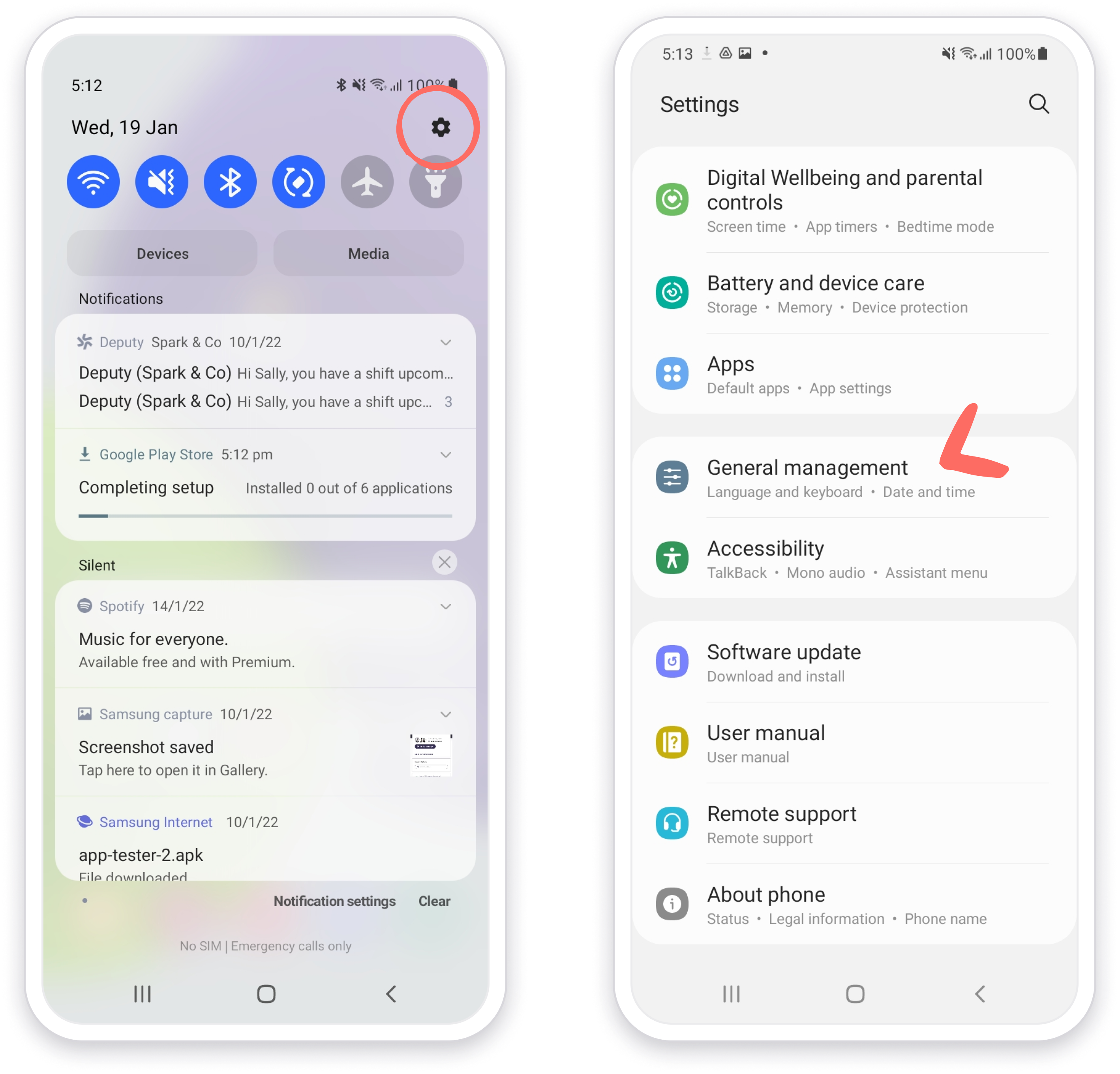 3. Tap on Language then Add Language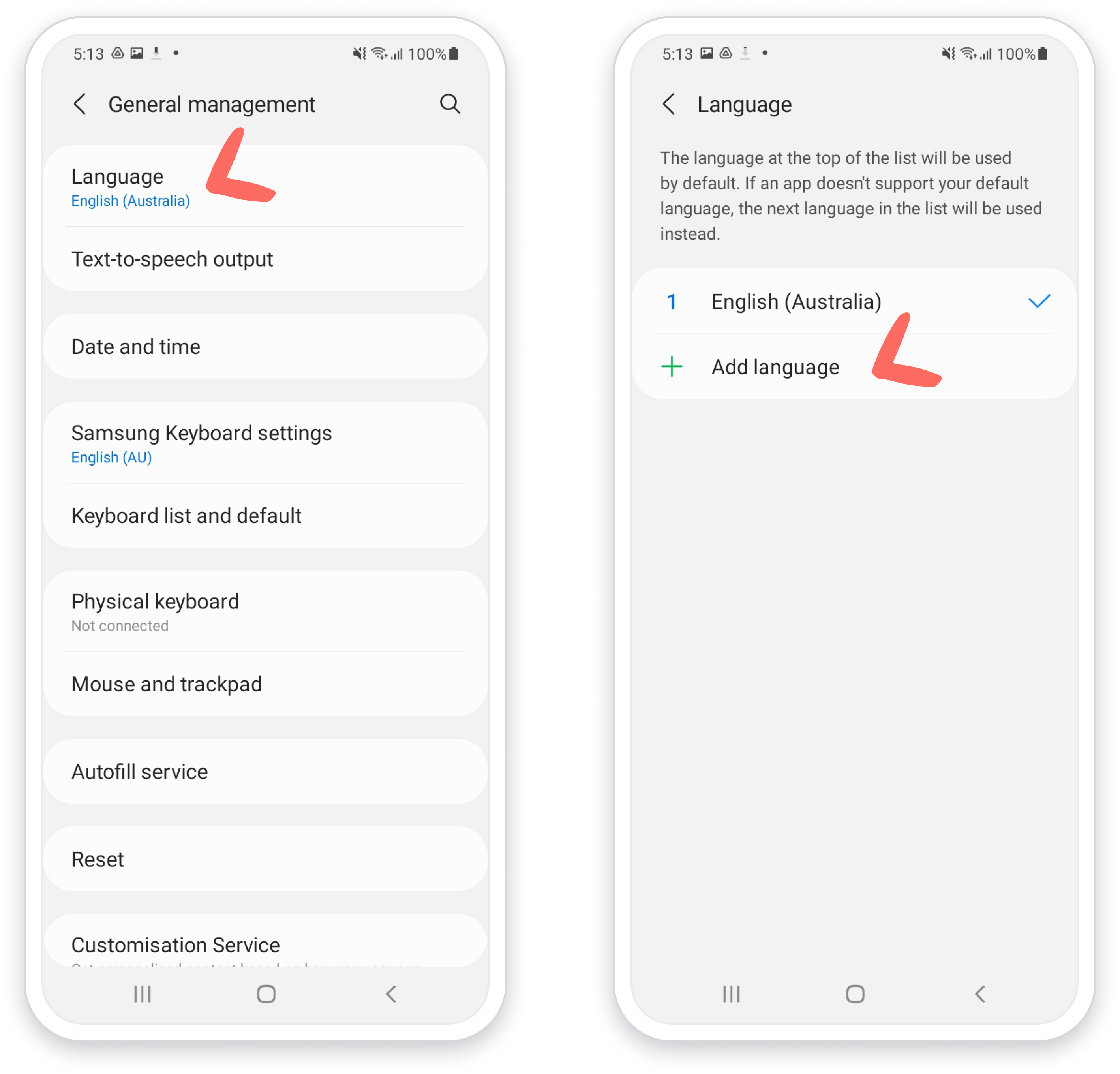 4. Select your chosen language (in this example we've chosen Espanol) then tap on Set as default to change the language on your phone to this language as default.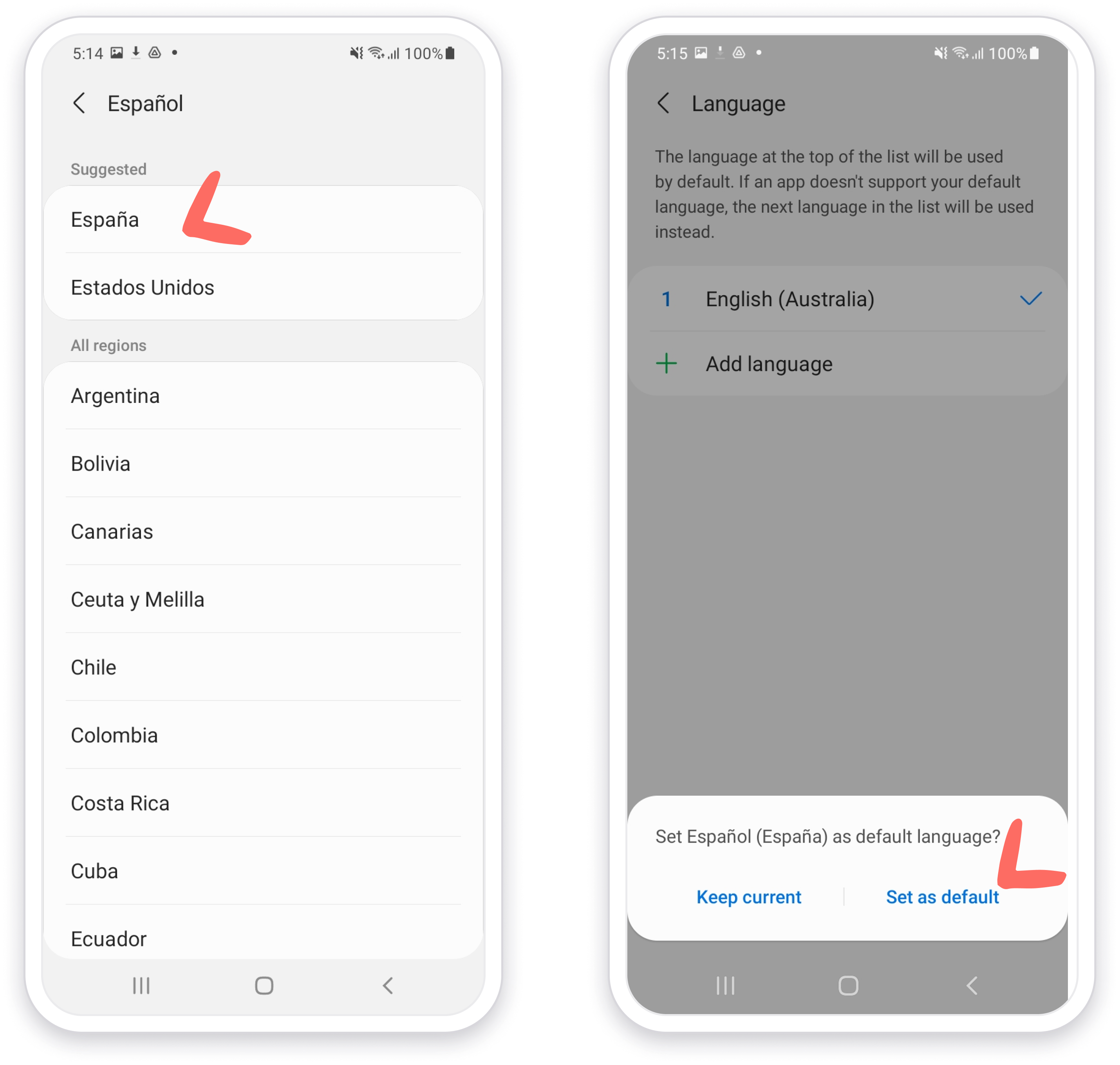 6. Close the Settings menu or return to Home and open up the Deputy app and you will find that it has switched over to the language you have selected.
Note that if you have entered any data into Deputy in English, it will remain in English. This includes:
business names

location names

team member names

comments

news feed posts

tasks