You may need to edit your timesheet export codes if your payroll solution requires specific codes and rules to be met.
Edit Timesheet Export Codes
After approving timesheets, you are now ready to edit timesheet export codes.
1. Click on Timesheets and select Export Timesheets.

2. Now select a team member and click Group by Pay Rate.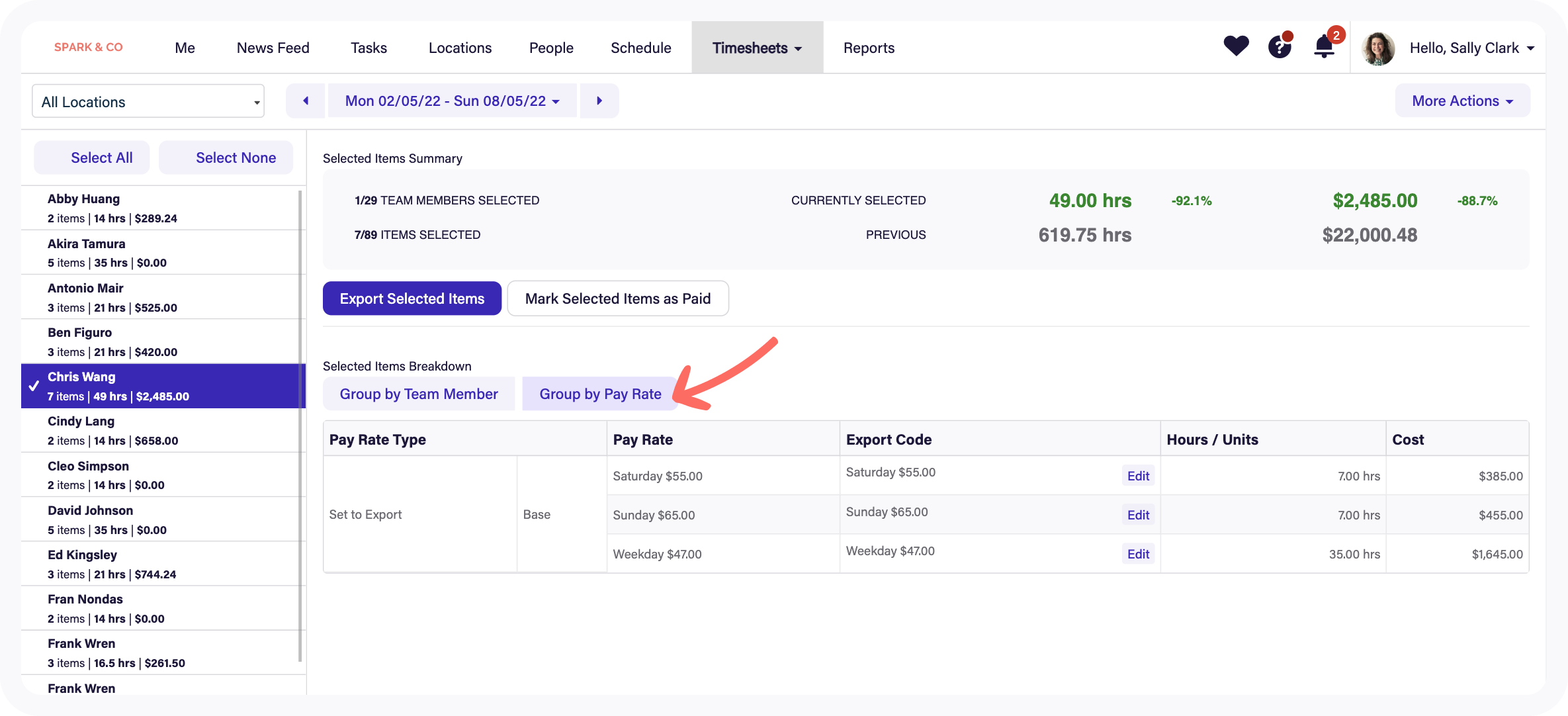 3. Click Edit on the export code that you would like to change.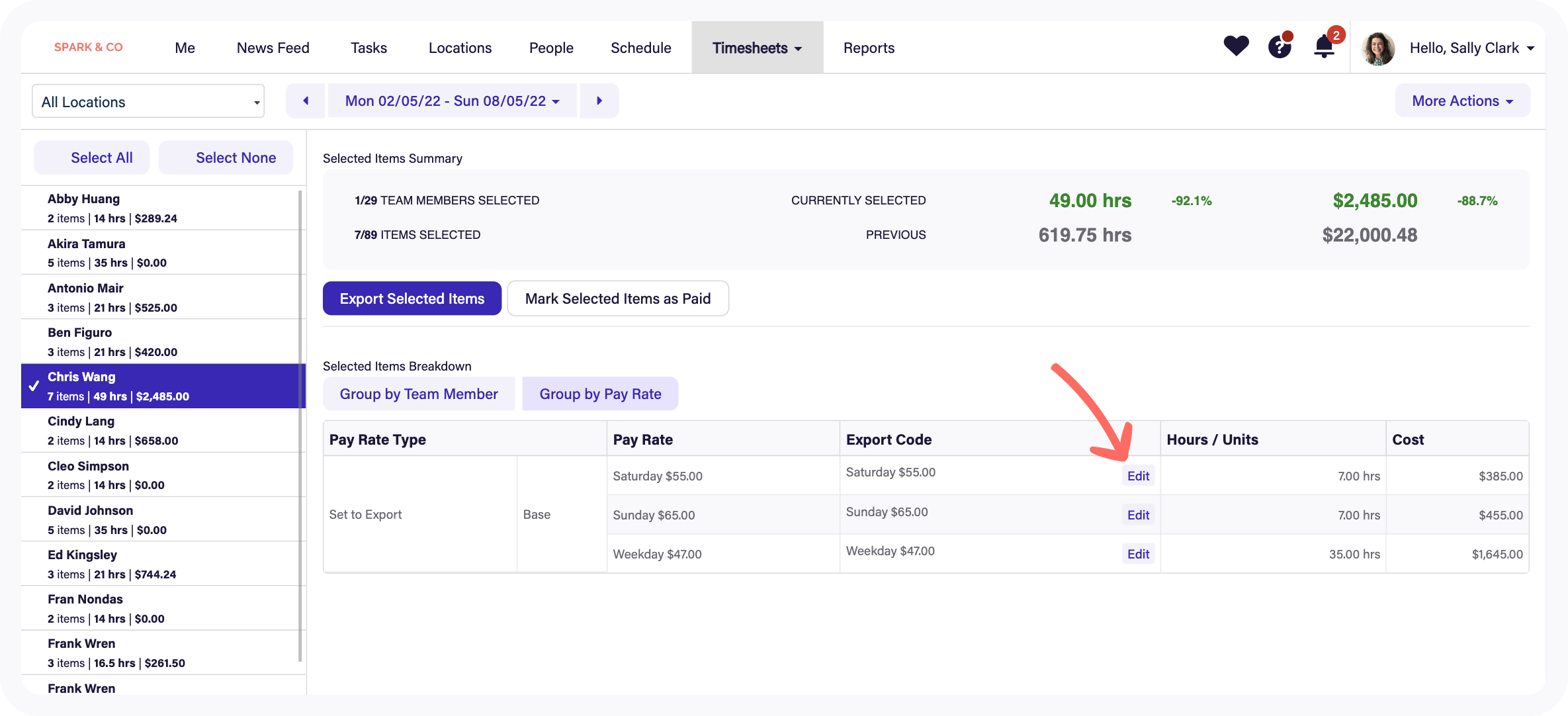 4. This will allow you to edit the field under Export Code.

5. Remember to click Save when you are done.
You are now ready to export these timesheets with the edited timesheet export code.