This article is intended for managers of Australian organisations.
A non-worked type area supports managers to schedule employees to a shift where the time will not be calculated to the total time worked, or triggering overtime rates and stress limitations.
This is a common requirement in many industries such as in Healthcare with NDIS customers where it's common to schedule sleepover or training shifts.
In this guide we will cover:
What is non-worked type area?
When you set up a non-worked type area, any shifts that occur in these areas will NOT be treated as a normal working area.
This means:
The shift time worked in this area will not be calculated into the total ordinary time of any scheduled period or shown in reports such as

Scheduled vs. Timesheet vs. Sales.

Scheduling a shift in this area will not contribute to overtime rates or trigger stress profiles.

The default shift cost will be $0 for shifts that occur in a non-worked type area.
How to approve sleepover shifts with correct pay with one click
Step 1: Setup location as the patient name
You can add in the patient's home address so your scheduled carer can easily see where they're scheduled. For more information on location notes please read this Add notes and attach files to Locations.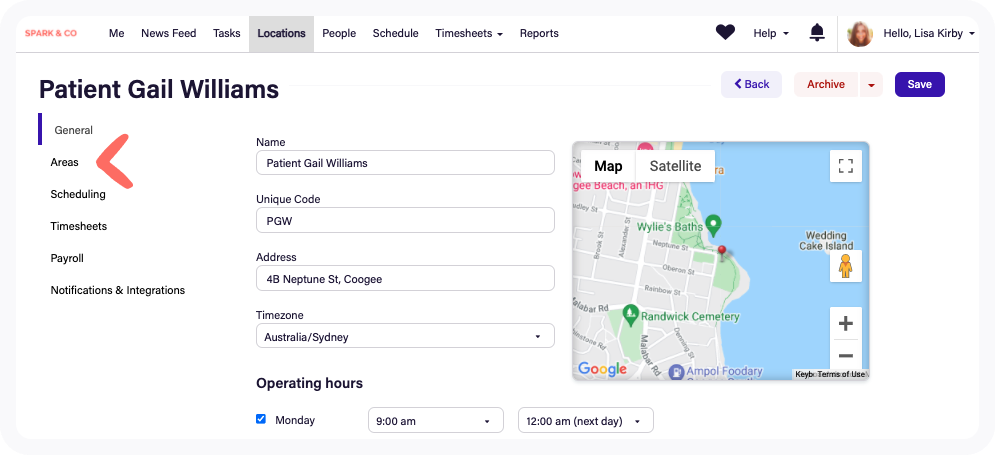 Step 2: Setup the sleepover areas
Ensure all sleepover areas' names are set up with the same naming convention. This will make it easy to identify and set up which areas should apply the sleepover allowance.

All the sleepover areas must contain the keyword "Sleepover" as shown in the example.
Step 3: Setup sleepover SCHADS Awards (Australian customers only)
Edit the employees that you want the sleepover allowance to apply to by selecting "Employment details". Select the SCHADS award and you will see there will be additional sleepover settings.
Click the edit sleepover link, search the keyword you entered in Step 2 for sleepover areas e.g. "Sleepover Area". You will see a return of areas that match the keyword. Select the toggle
Once it is saved, all areas that have the matched name will be marked as "Sleepover Area" globally.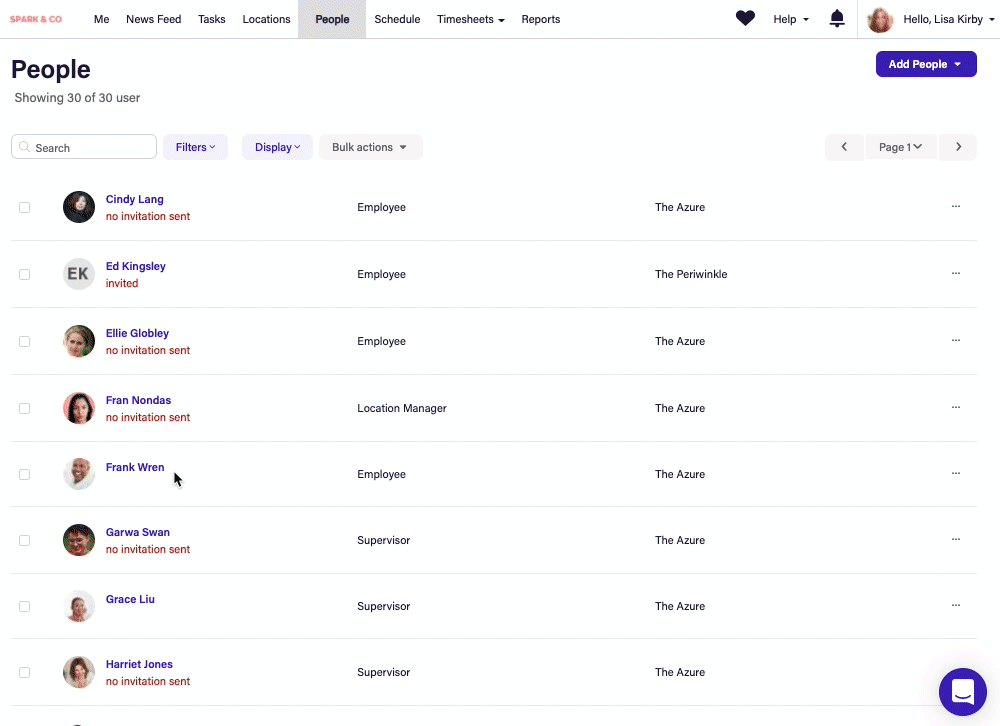 Pro Tip: Publishing the sleepover scheduled shifts will validate if the sleepover shift matches with compliance requirements. If there isn't a minimum 4 hours regular shift scheduled before or after the sleepover shift, a warning will be displayed when you try to publish the shift, asking if you are sure you want to publish the shift. You can choose to make changes to the shift or publish the shift.
Approve sleepover timesheet with the correct allowance pay by one click
When an employee submits their sleepover timesheet that occurred in the sleepover area. A manager can simply click "Approve" so their sleepover timesheet will get 1 unit of the sleepover allowance, paid automatically.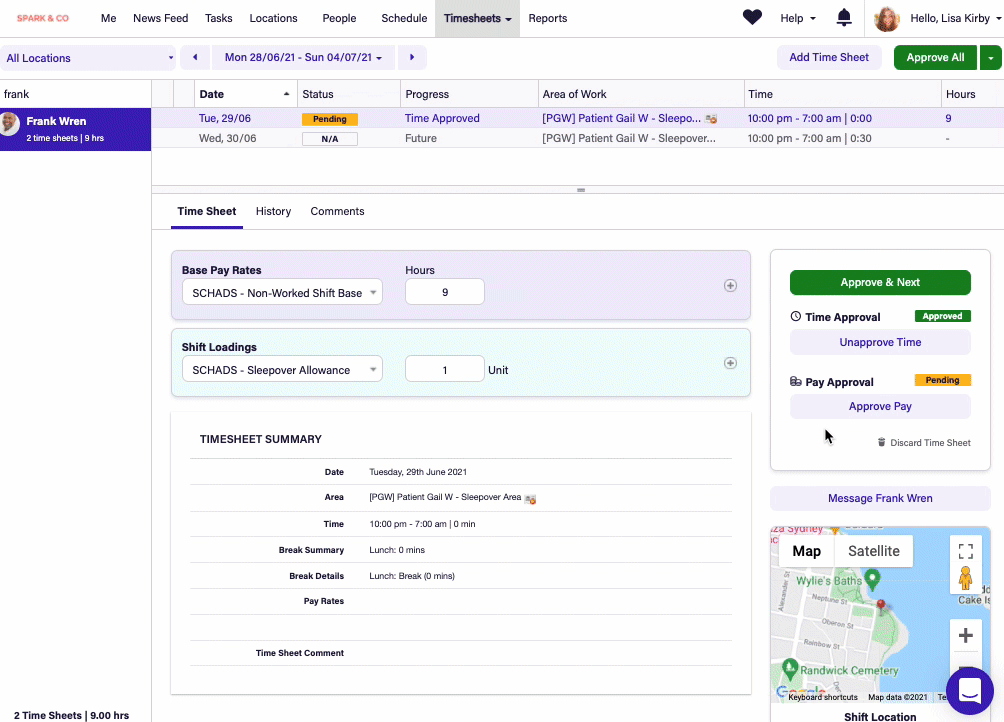 Pro Tip: If you would like to capture the active hours during the sleepover period, simply add in the request in "Shift questions" under Business settings → Timesheets. When an employee ends their sleepover shift, a shift question will be displayed asking them how many active hours they have worked during the sleepover period. This information can be used when approving a timesheet to pay the employee overtime rates accordingly. For more information on creating shift questions, read Creating custom timesheet fields for shift questions.
Frequently Asked Questions
Are keywords for sleepover areas case sensitive or work with special characters?
No, they are case insensitive. We support special characters like "-" etc. Emojis are not supported.
What if I want to set up on-call shifts using non-worked areas?