You can filter the Schedule page to only show team members with a specific training module assigned to them. Any users with access levels of Supervisor, Location Manager or System Administrator can do this.
Filter by training module
On the Schedule page, click on the search bar and type in the name of the training you would like to filter by.
In the example below the scheduling manager is filtering for all team members with sales training.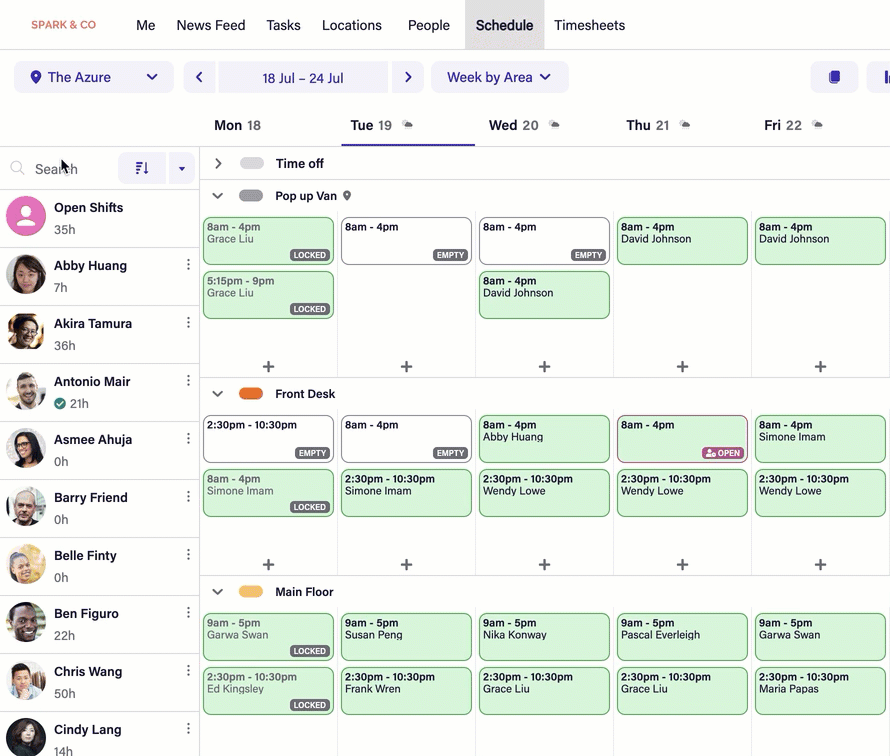 All team members with the specified training module on their profile will now appear in the list on the schedule. If you click the employee's name as shown in the example above, you can see the training modules that this employee has completed.
Another place to see a list of which team members have a specific training module assigned to them is using the Filter and Display selections on the People page.