Managers will have the ability to access their team member's time off information whilst scheduling, reducing the need to switch between multiple tabs
Time-off visibility in schedule
When on the Schedule screen, proceed to either the weekly, 2-weekly or monthly Area view. From here, you can click the drop-down to view 'Time off' on the top of the Schedule screen.


Using the toggle, you can choose to view:
Both leave and unavailability

Either leave or unavailability

Hide the whole 'Time off' section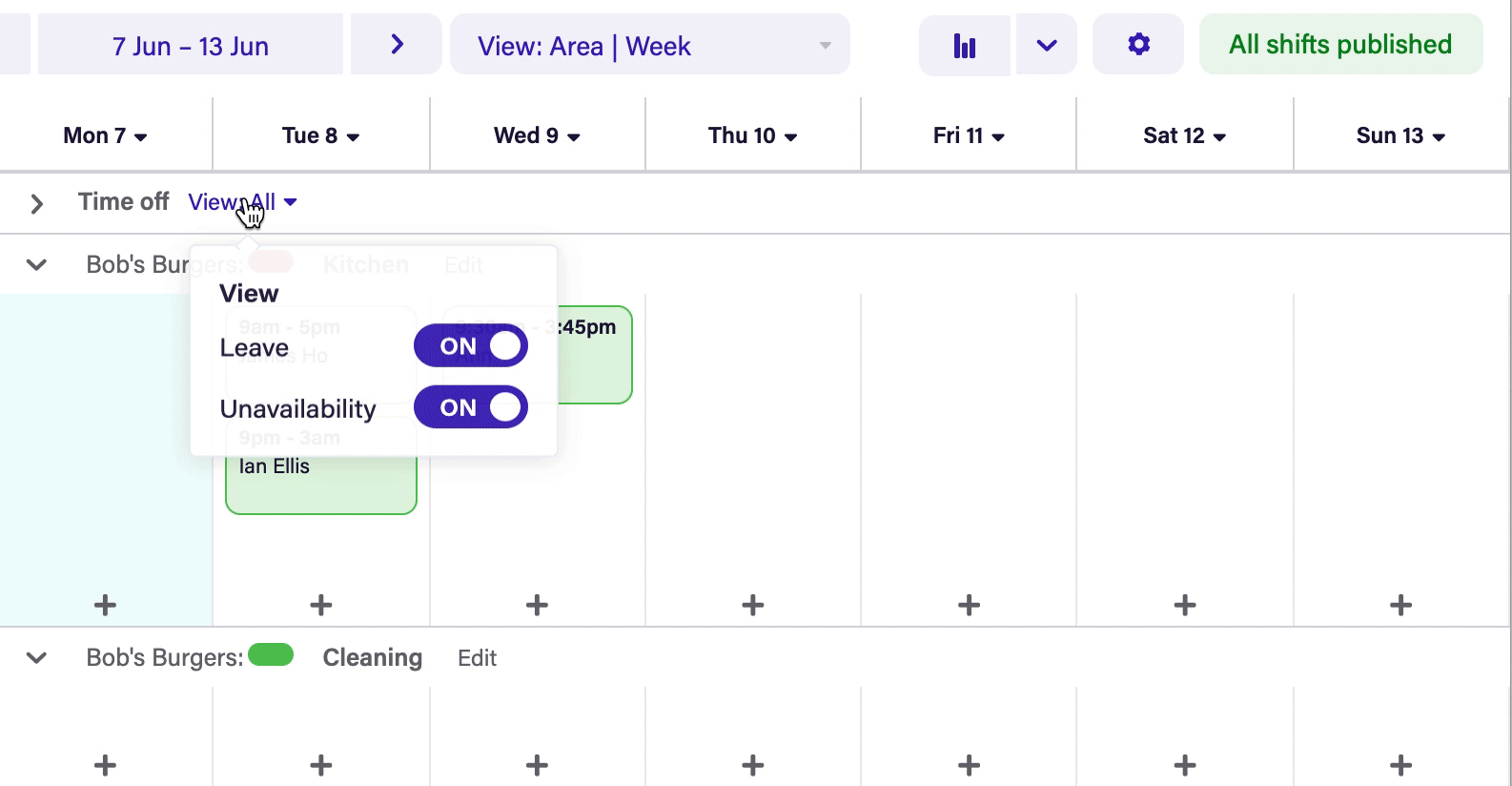 What do the colours mean?
Approved- pink with solid border

Awaiting Approval- pink with dotted border
In the example above, Kiran Kumar and Maria T all have leave awaiting approvals, whereas Mario Mobile's leave has been approved.