From time to time, you may receive requests from your manager to upload specific documents related to your employment to Deputy. You can do this on your phone or computer as long as you know your Deputy login email and password:
1. The notification may arrive as an SMS or email depending on what contact information your manager entered in your employee profile. When you click on the link, you will be asked to log in to your Deputy account.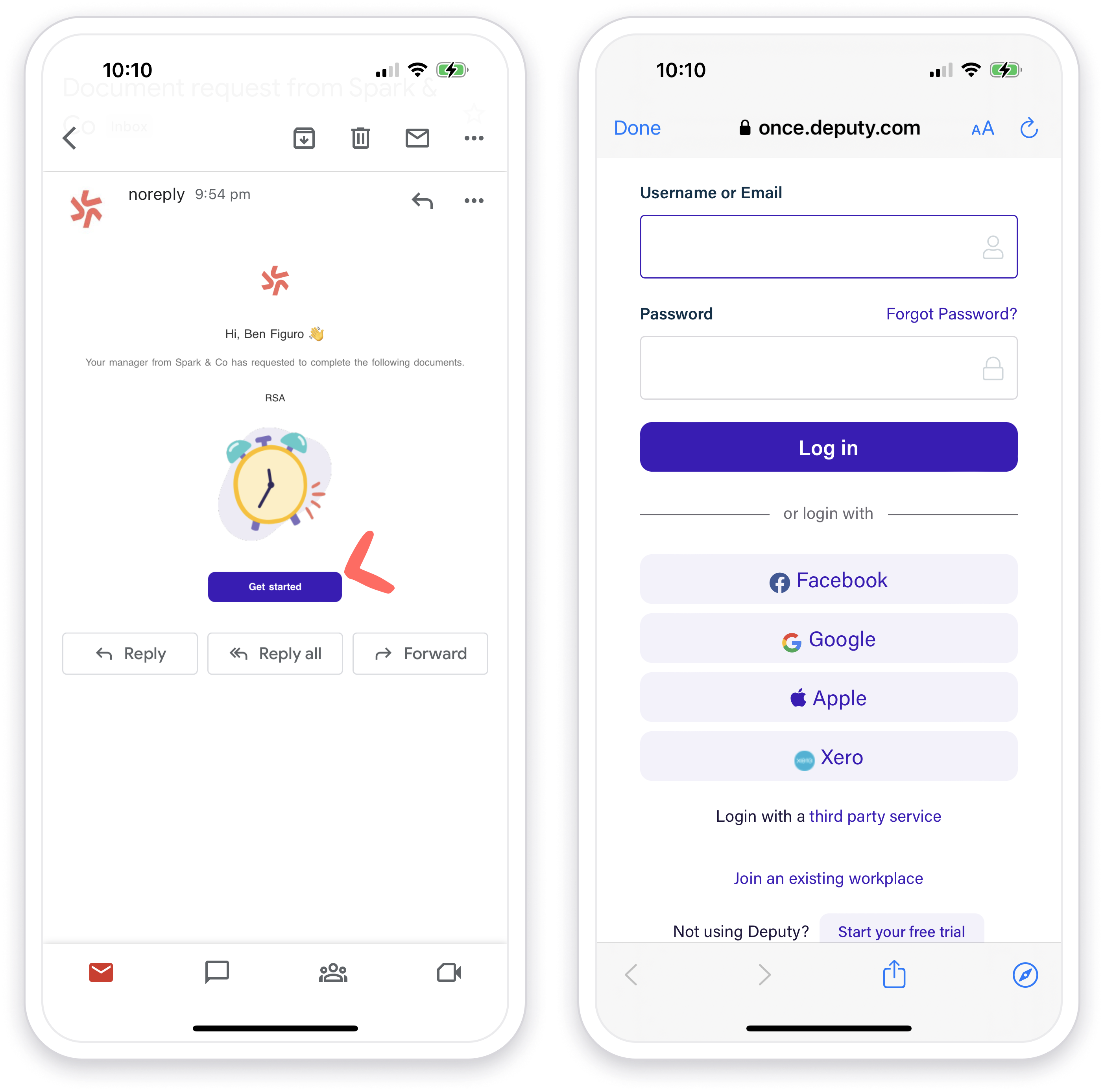 2. You will see a list of the documents your manager needs you to upload a copy of. Tap on the document name and then tap on the Drop files here or browse link.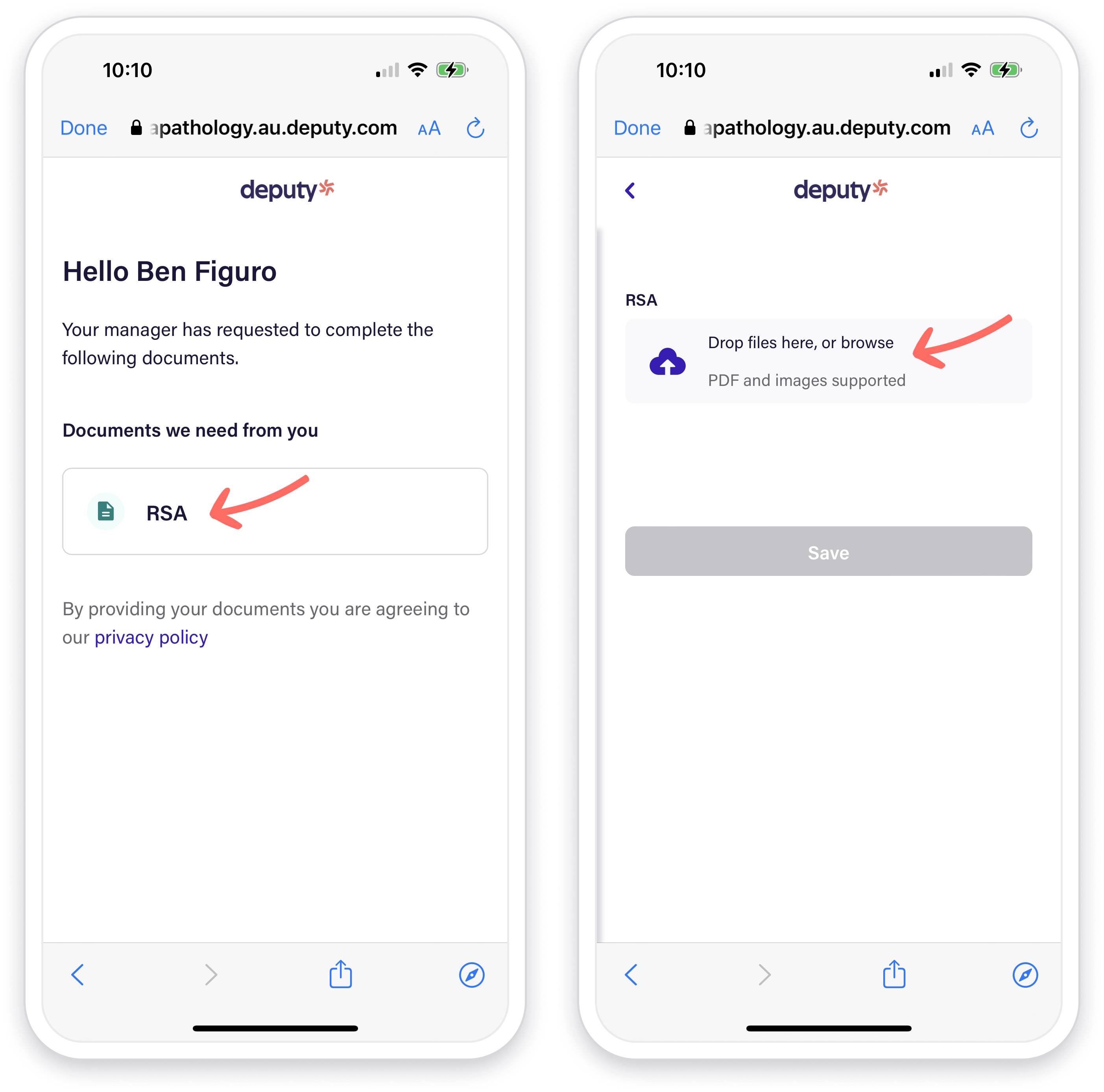 3. You can search for a copy of the file your need in your photo library, take a new photo of a document or upload one from your files. You can upload a file in format JPG, PNG or PDF as long as it's no larger than 10MB.
Note: your manager may require you to add the expiry date for your document. If a date picker field is shown then you will need to select a date before you can save your document upload.
Once you have selected the correct file tap on Save.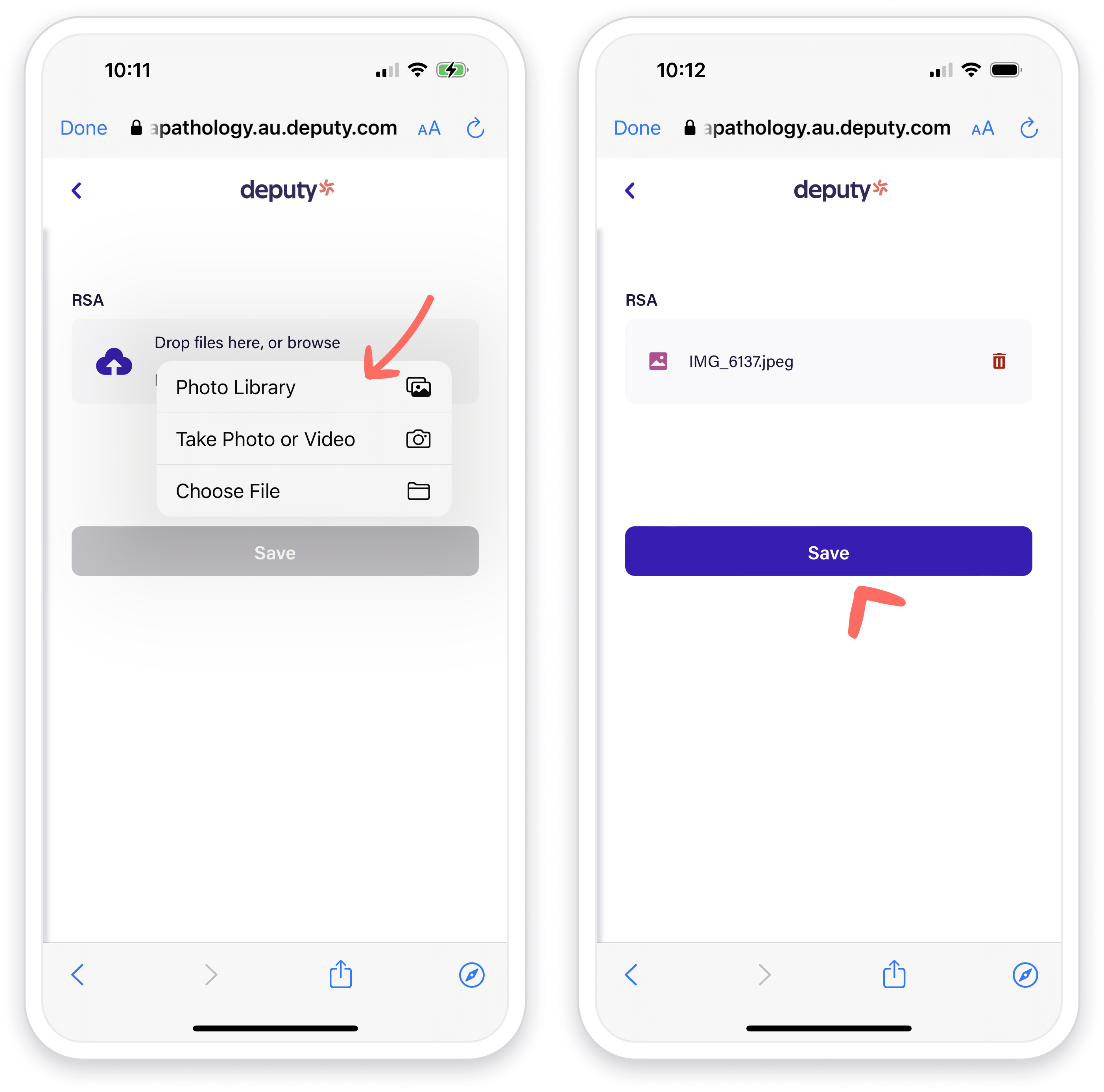 4. Once you have successfully uploaded a document you will see a tick next to that document's name. Continue this process for all documents that have been requested from you. Once all the requested documents have ticks against them, then the Submit button with be purple and you can tap on it to submit the documents to your manager.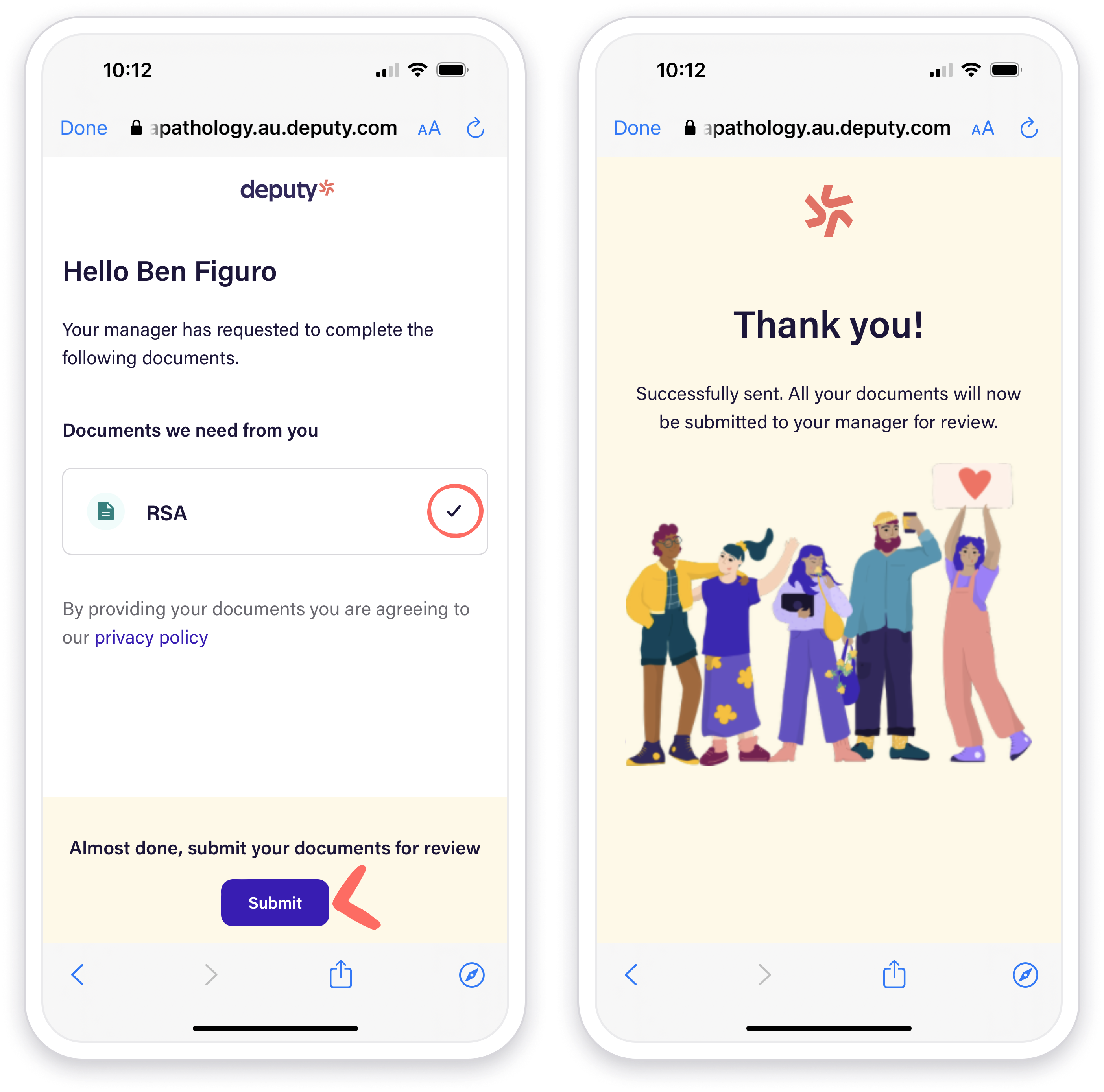 Note: if you have uploaded a document with an expiry then you will receive a reminder one month prior to expiry (and again on the day of any document expiry if you have not already updated it) with a prompt to upload a new document and update the expiry date.
Read our Privacy policy.