In Deputy, a "Role" is any position or title that an employee of your business might have. Even if there's only one Manager, the Manager role must exist in Deputy in order for that person to be treated as such by Deputy.
Getting Started
In the Enterprise Tab, choose Access Levels & Permissions.

In Access Levels & Permissions, you will see a listing of all roles in your organization. You can create a new role for your business, or make changes to an existing role. You can use the Filter By menu to view only specific roles based on who they report to in the hierarchy. You can also search by keyword. To the left of each Role is the Actions menu, where you can View and Edit these Roles.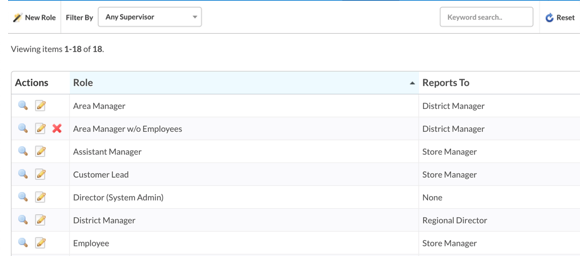 Viewing a Role

"View" allows you to see the details of this role, make a New Role, and even Edit the Role. You can use the Record Browser's left and right arrows to browse through each Role in the Organization. If you need to create a similar role to this one, you can get a head start with the Duplicate button. Any notes regarding this role can be documented using "Comment."
Creating and Editing Roles

When creating a new role, you will first need to name the role. This is generally a job title like Manager, Foreman, Consultant, HR Director, or Sales Representative. When deciding on a name for this role, consider that it could apply multiple people in the organization. So, instead of separate roles for a Northeast Manager, Central South Manager, and West Coast Manager, you could have one Regional Manager Role that applies to all three.
Once you've decided on a name for the role, you'll need to indicate to whom this role reports in the "Reports To" drop-down. You will be provided a list of existing roles in your organization.
The role chosen under "Reports To" will be directly above this role in the hierarchy. But there may be other roles who can manage this role. We'll explore this further in a moment.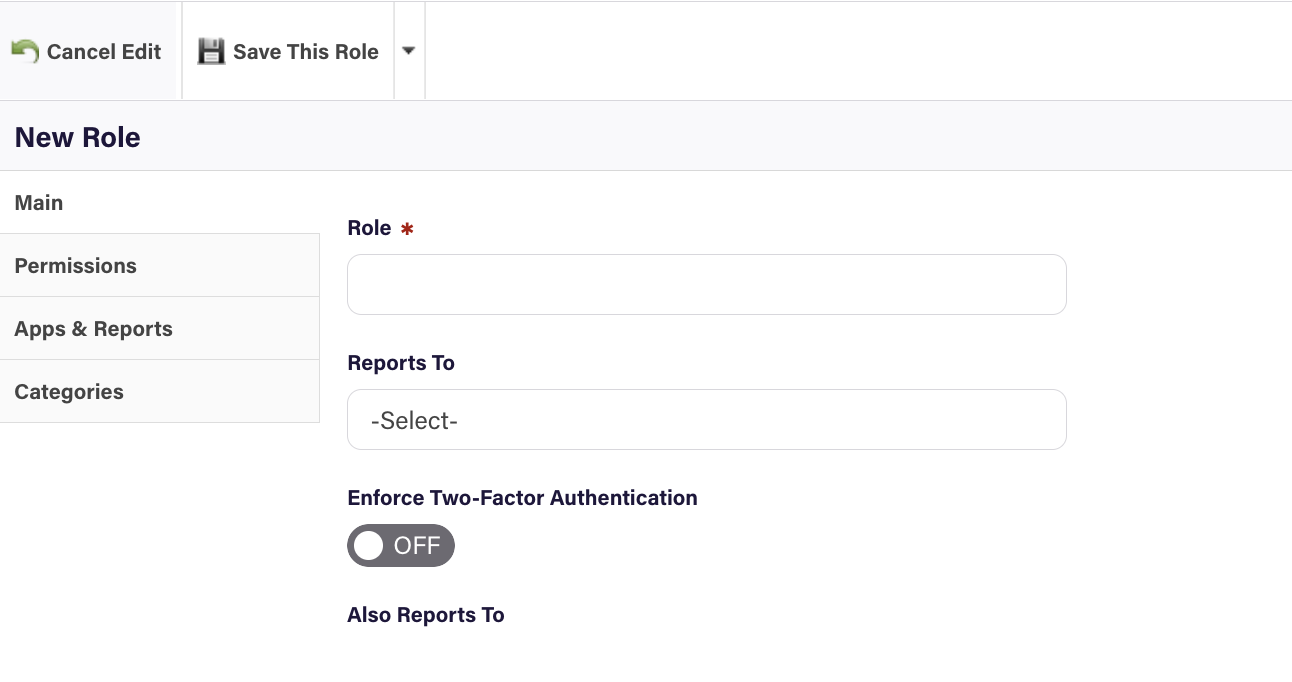 Depending on where it lies in the hierarchy, some Roles give employees access to the personal information of other employees, including their pay, so you may want to secure this role's login using Two-Factor Authentication.

Roles requiring Two-Factor Authentication will receive a text message each time they sign into Deputy. The message will include a unique, one-time use code that must entered into Deputy in order to continue. The user can allow Deputy to remember their browser for 30 days, though they may need to allow cookies in the browser's preferences.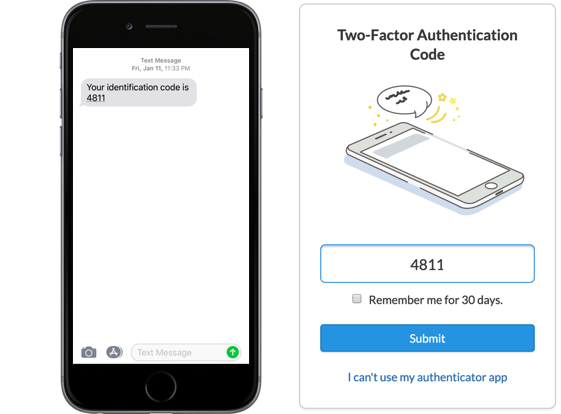 Role Hierarchy
Once you've decided on the security of this role, you can further tailor its place in the role hierarchy. Using the "Also Reports To" checklist, you can allow this role to report to any role between it and the role to which it reports. For example, in the image below, the Merchandiser Role reports directly to the Store Manager, but they also report to the Assistant Manager.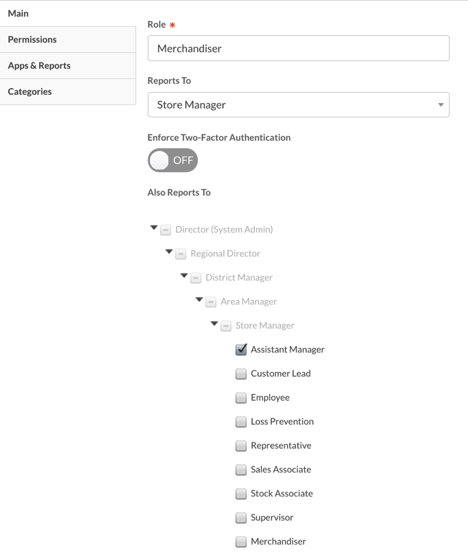 Save This Role
When you're finished editing this Role, you can save your changes, move on to the next Role in the Record Browser with Save and Next, or Save and Duplicate the role to get a head start on a similar Role.