Pay Periods
This article covers the following:
Applying Pay Periods to Employee Pay Details
Enabling a new pay period in Deputy can be a quick and easy task. Reasons to do this might include calculating OT on a Monday - Sunday, Tuesday - Monday, or some other weekly combination.
This will help in determining regular and overtime calculations, aligning with the pay period with your payroll provider, and could be used for general labor costing / scheduling.
Creating a New Pay Period
Click the Enterprise tab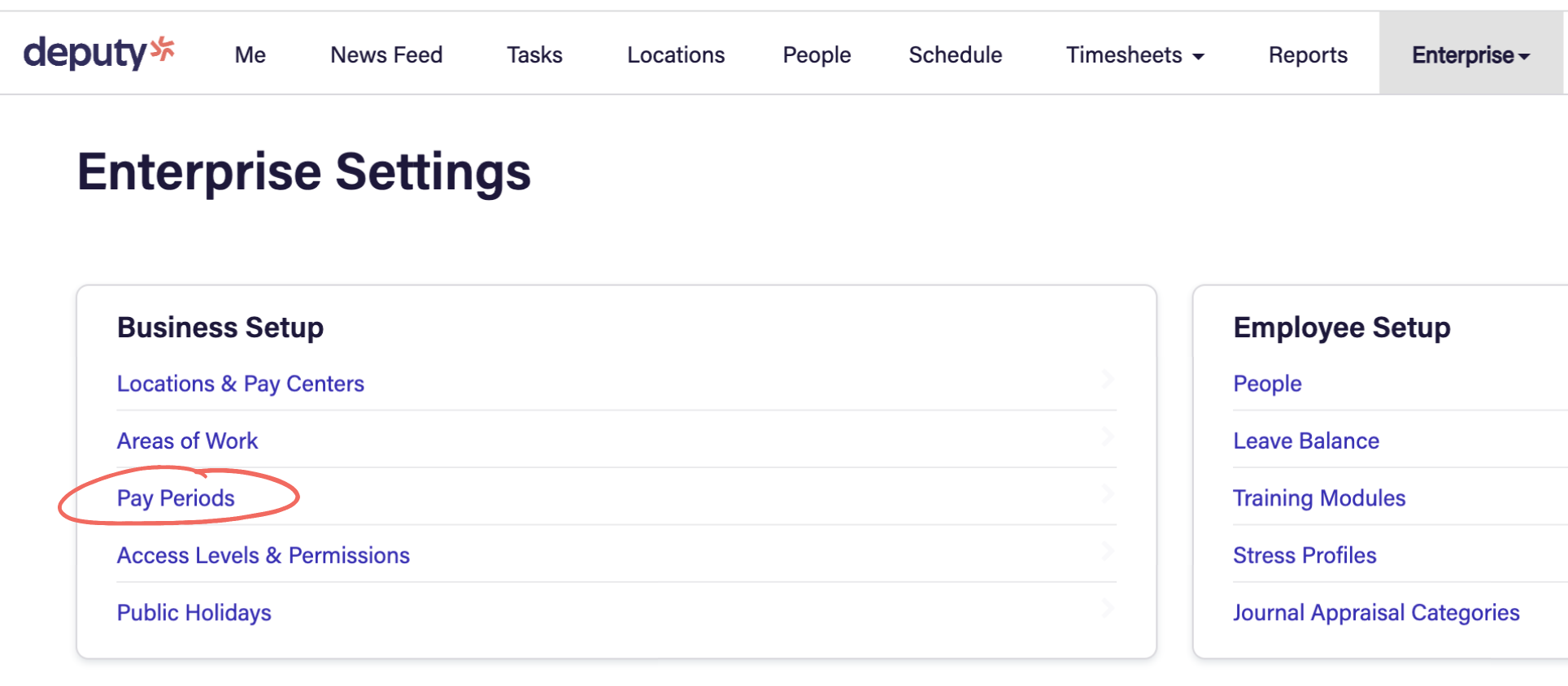 Click on "New Pay Period"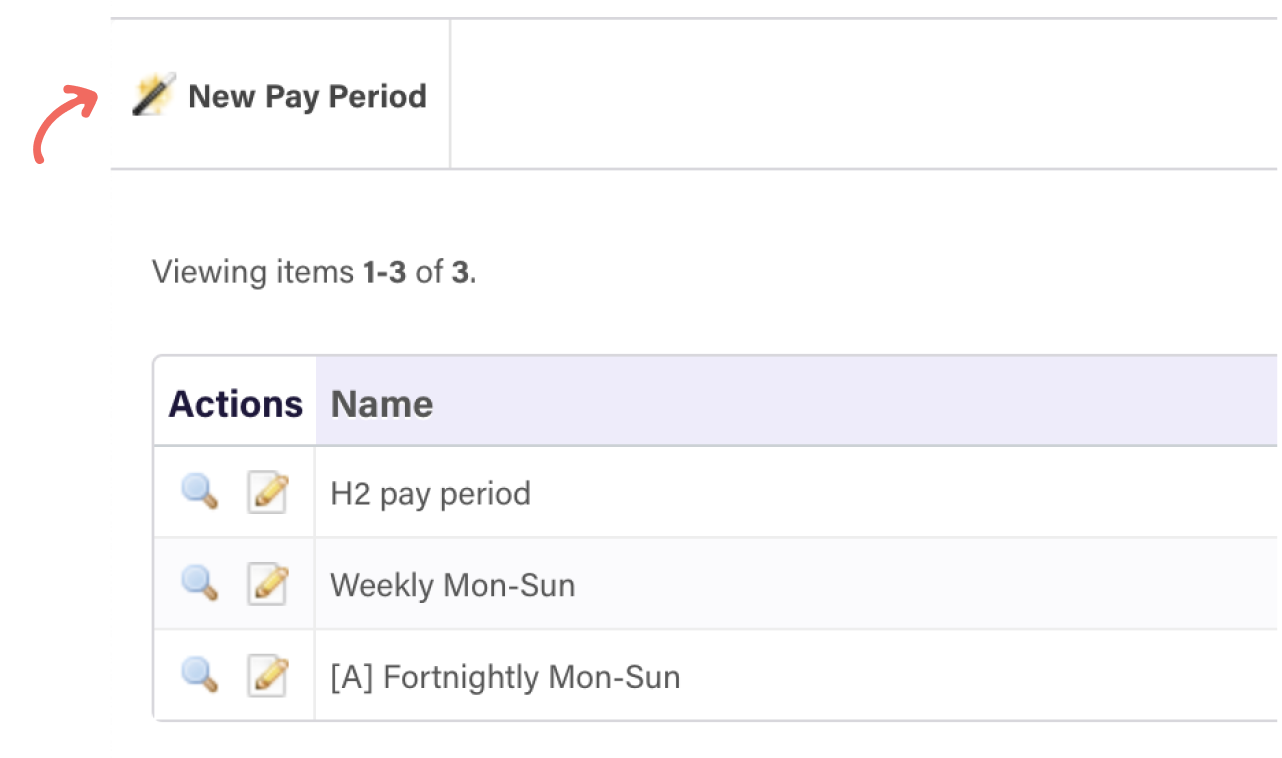 Title your new pay period. The best title will be the same cycle your business operates on. For example "Weekly Monday - Sunday".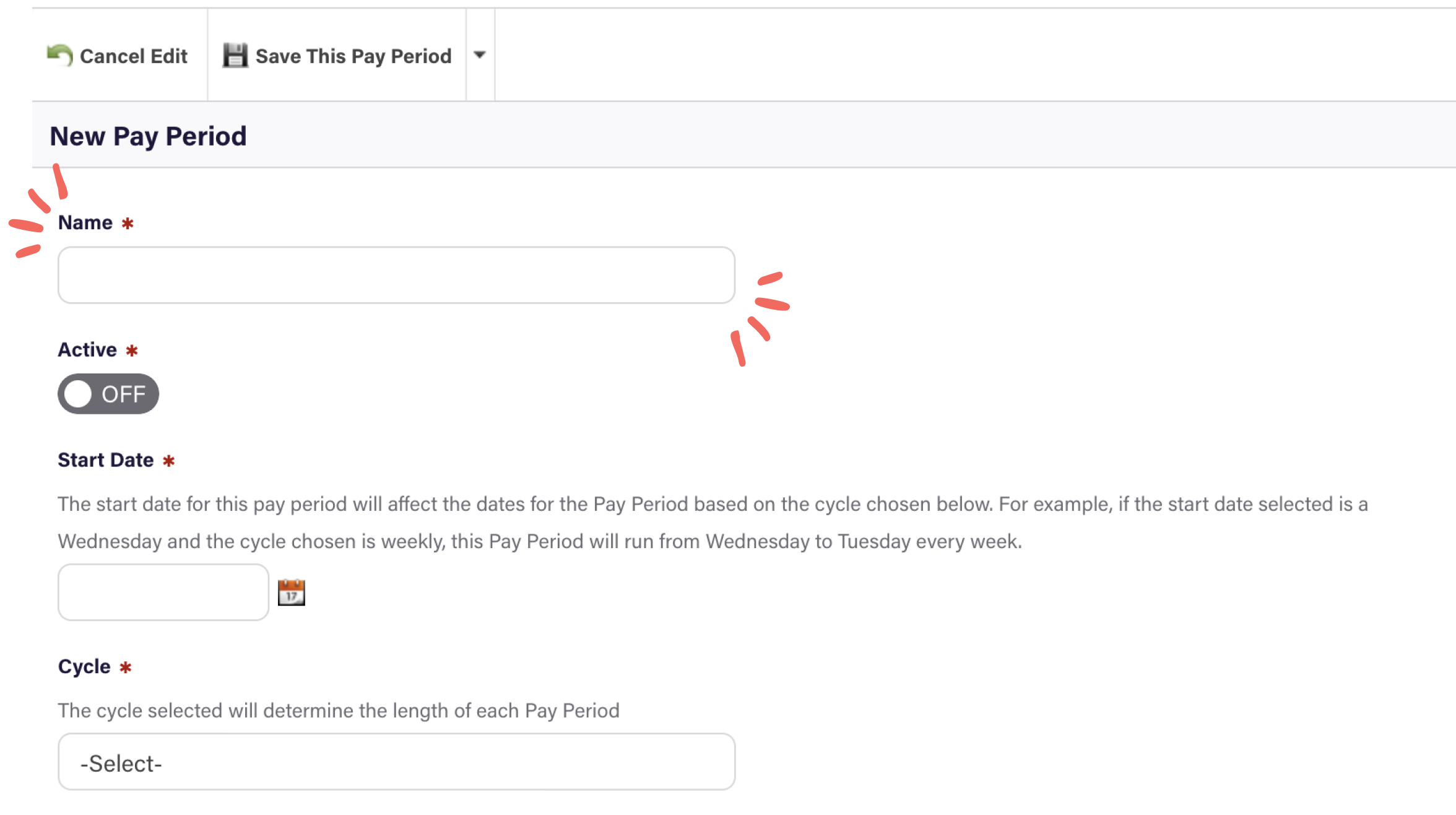 Make your pay period "Active."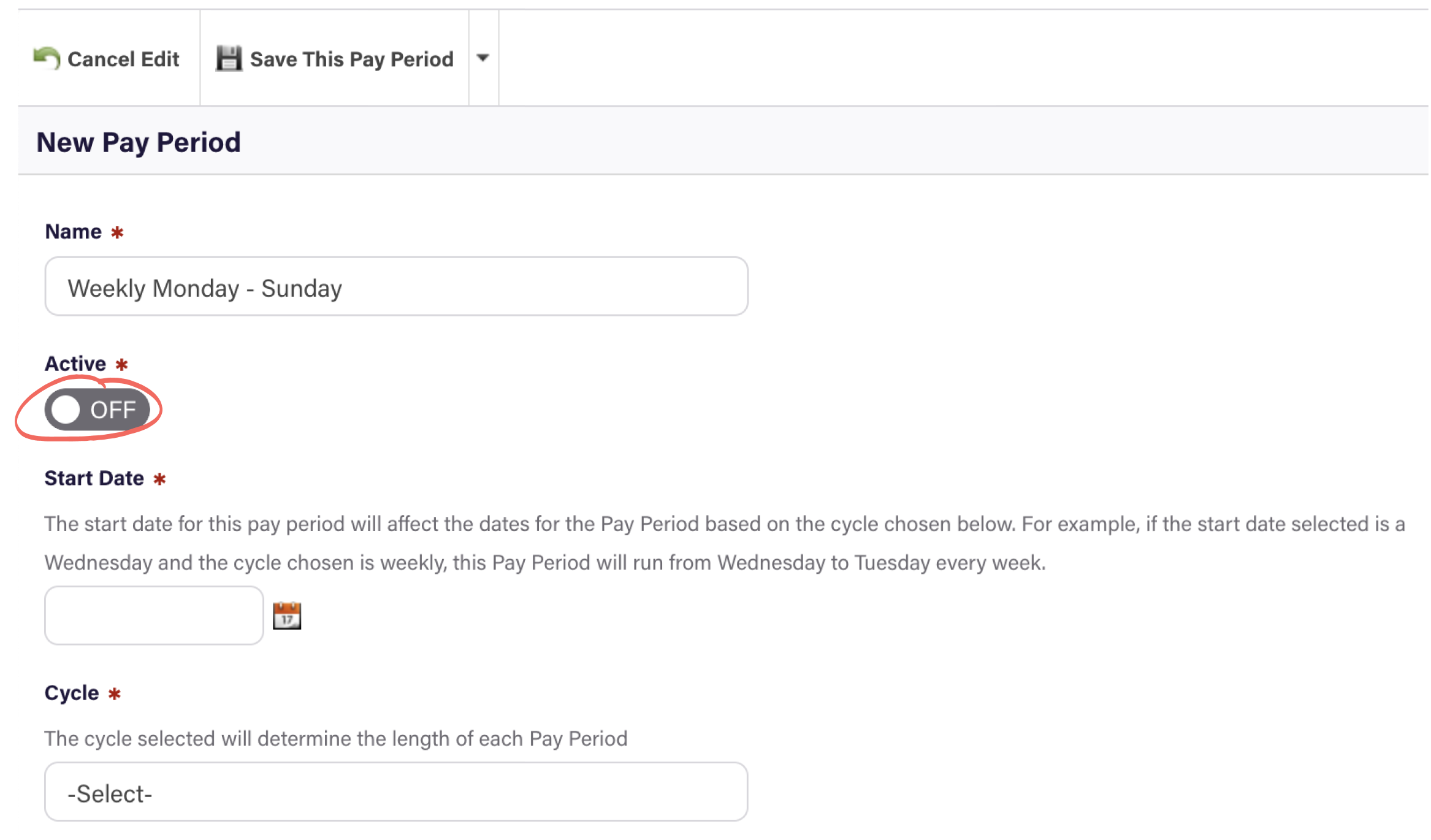 Select the correct date for your pay period to start on by clicking in the "Start Date" field.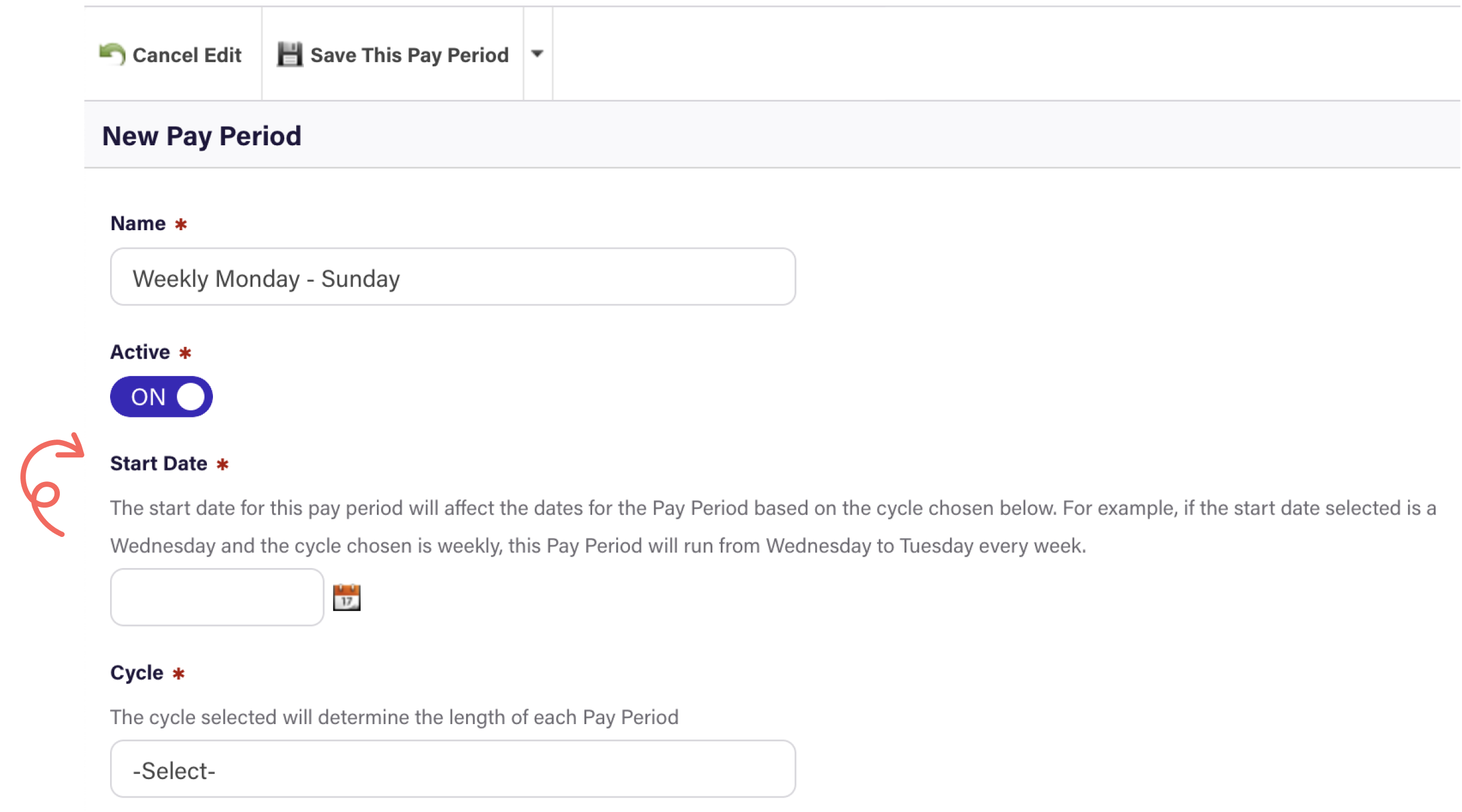 Ideally, it should be the first day of the week that your payroll cycle begins on.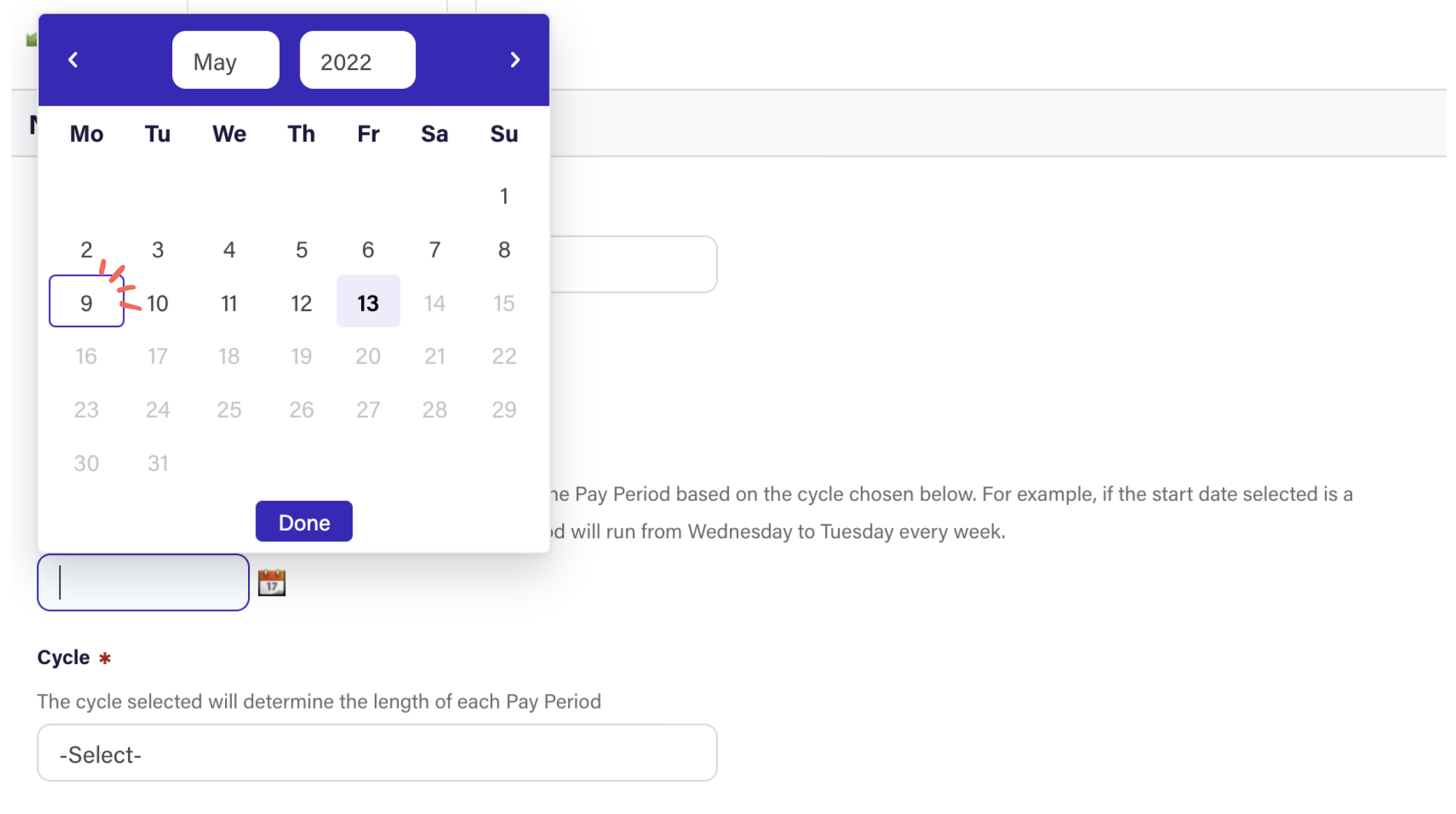 Click the "Cycle" menu.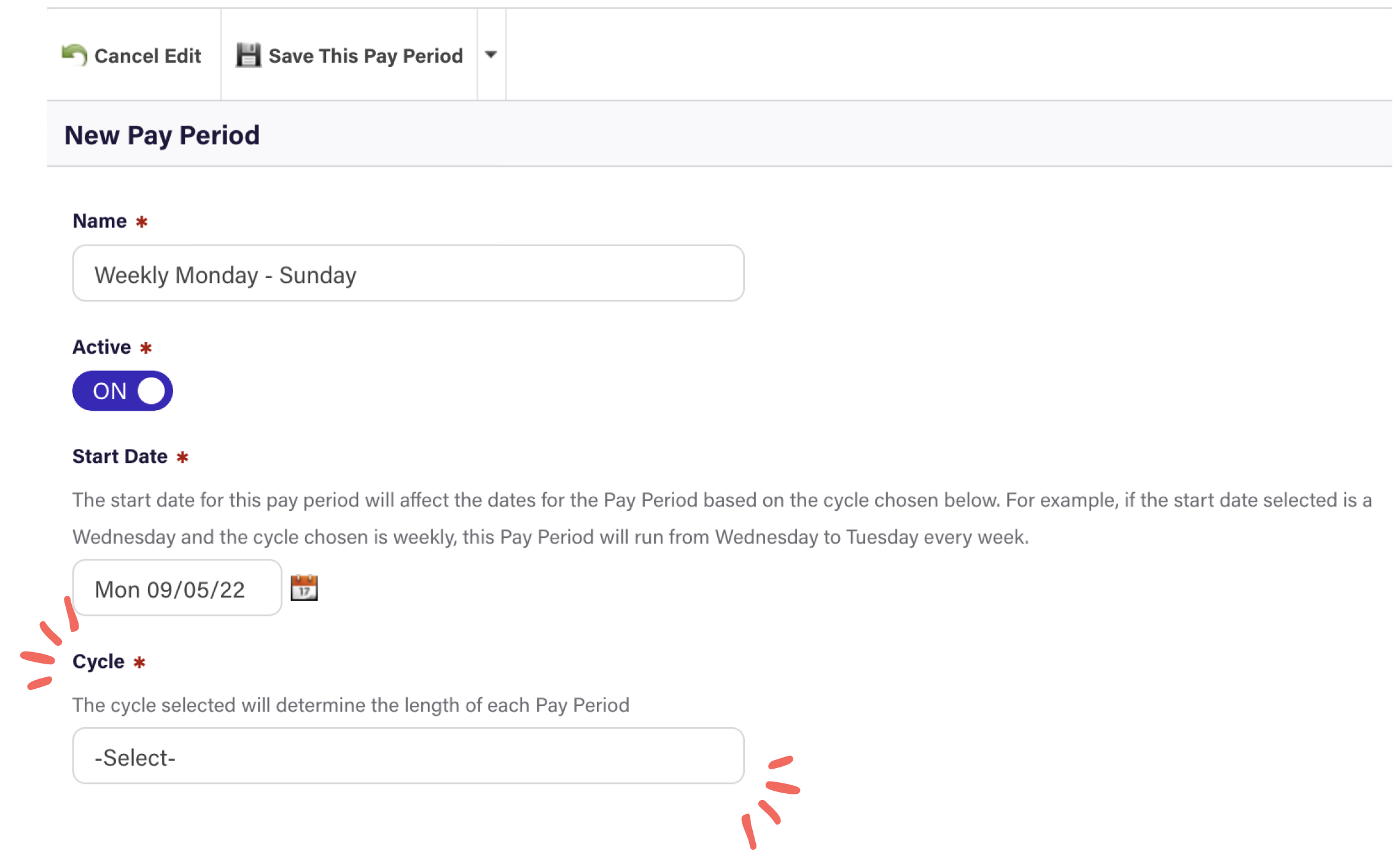 Select the appropriate cycle that matches how often you pay your employees: weekly, fortnightly, monthly, etc.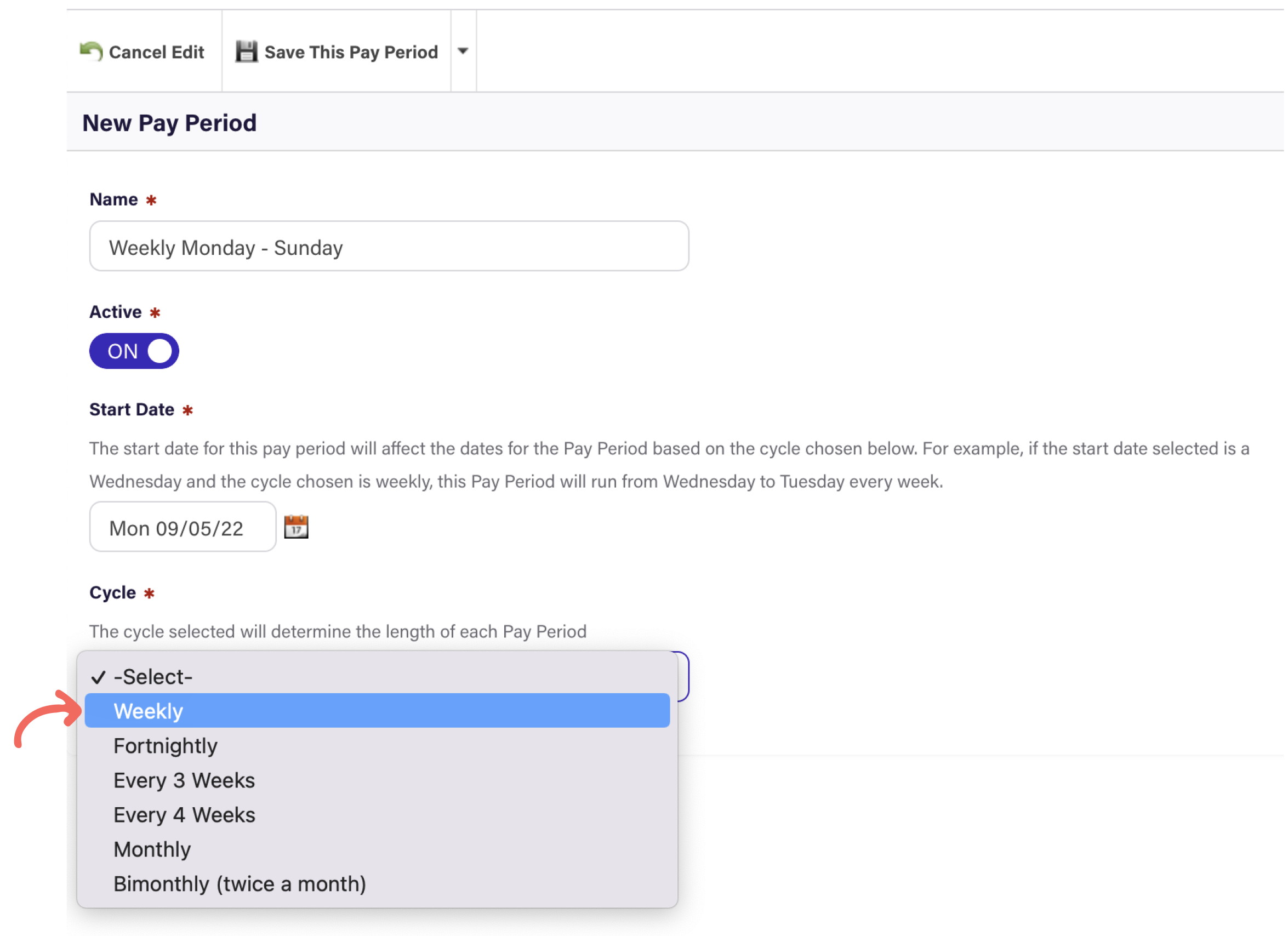 Click "Save This Pay Period"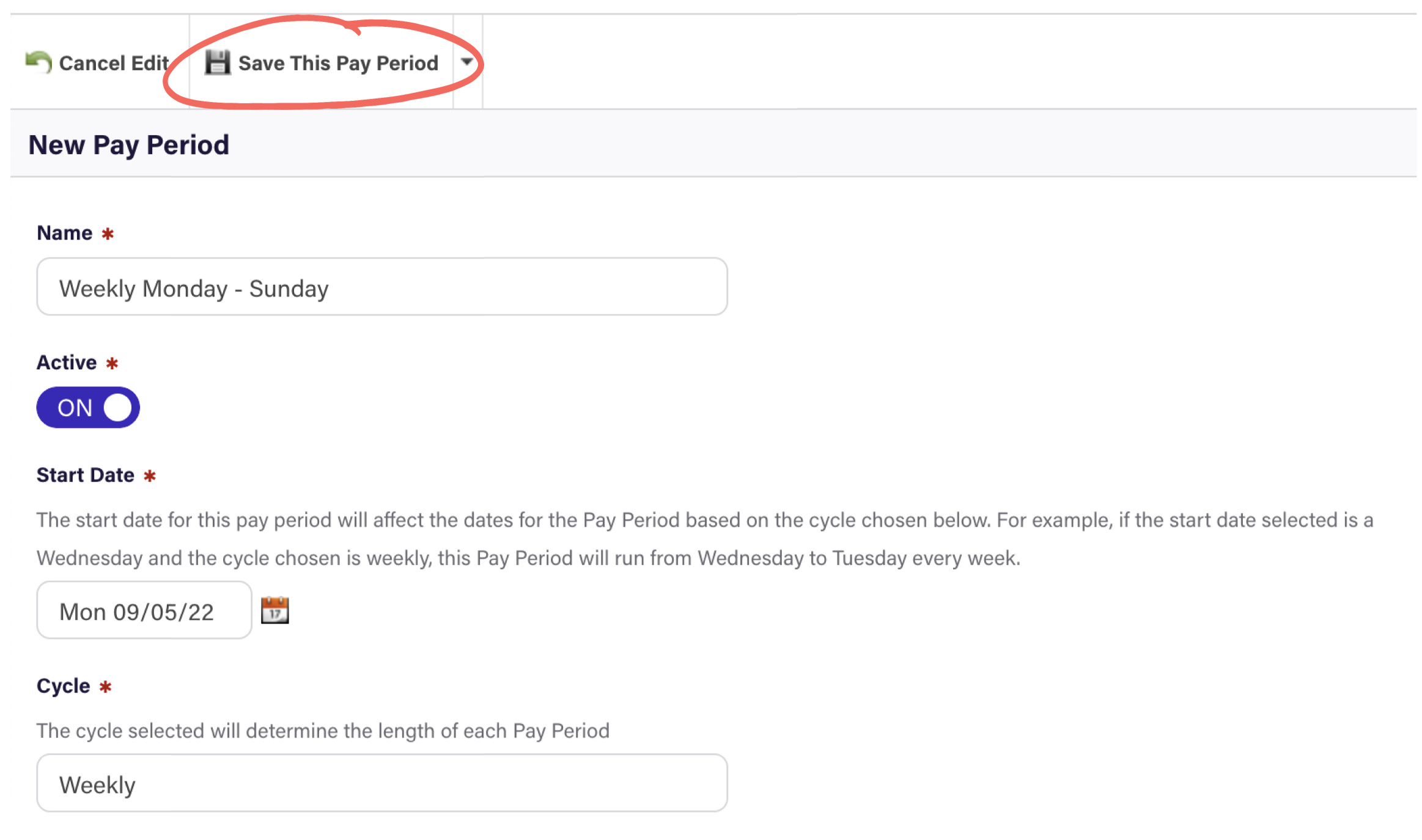 Your new pay period has been created! Then next step is to associate this new pay period to an employee's pay agreement. This is done by clicking on "People".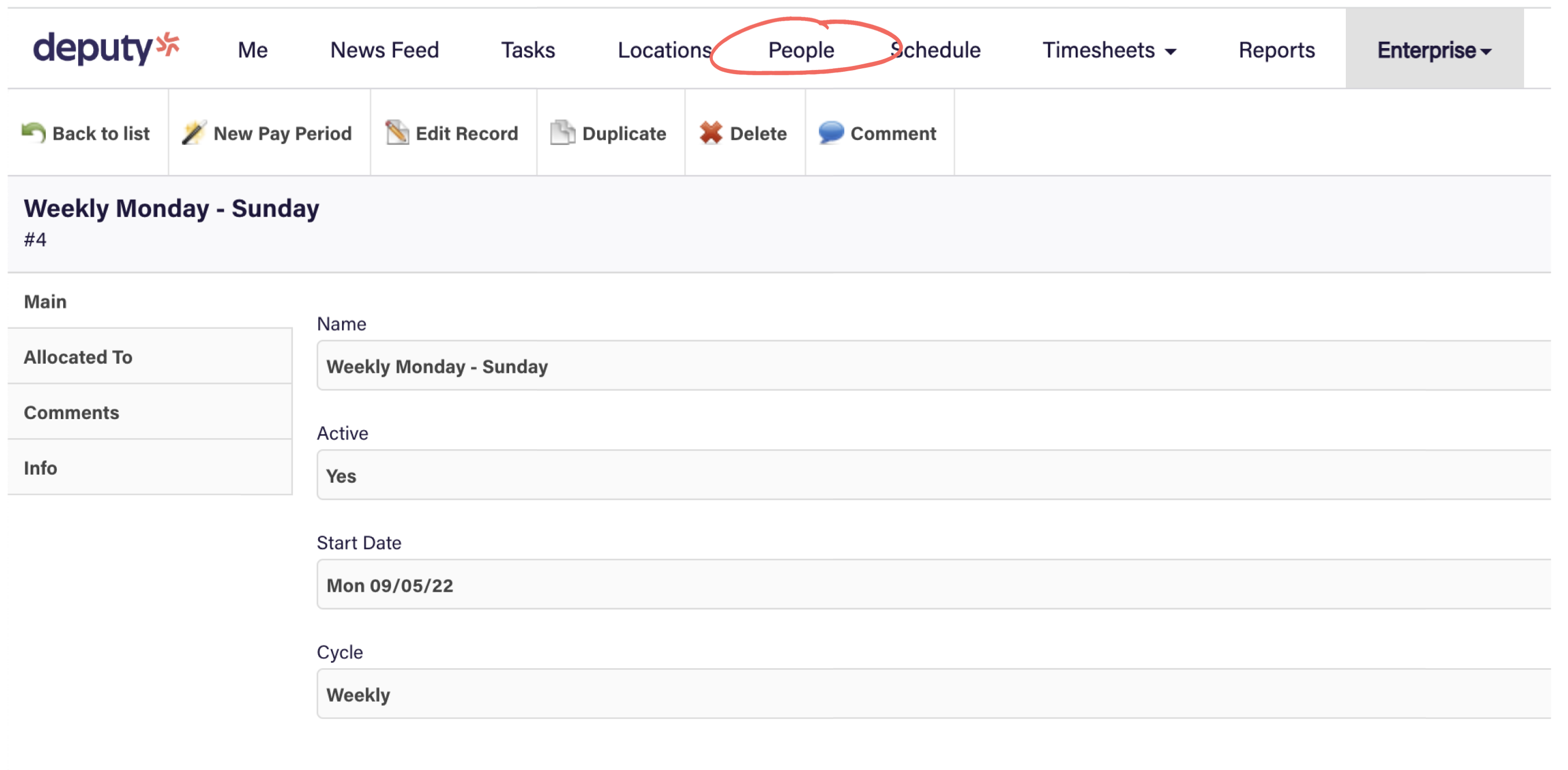 Click on "Search People..." and find the employee who has this new pay period.

Click on the employee profile you wish to edit.

Click "Employment" of the employee.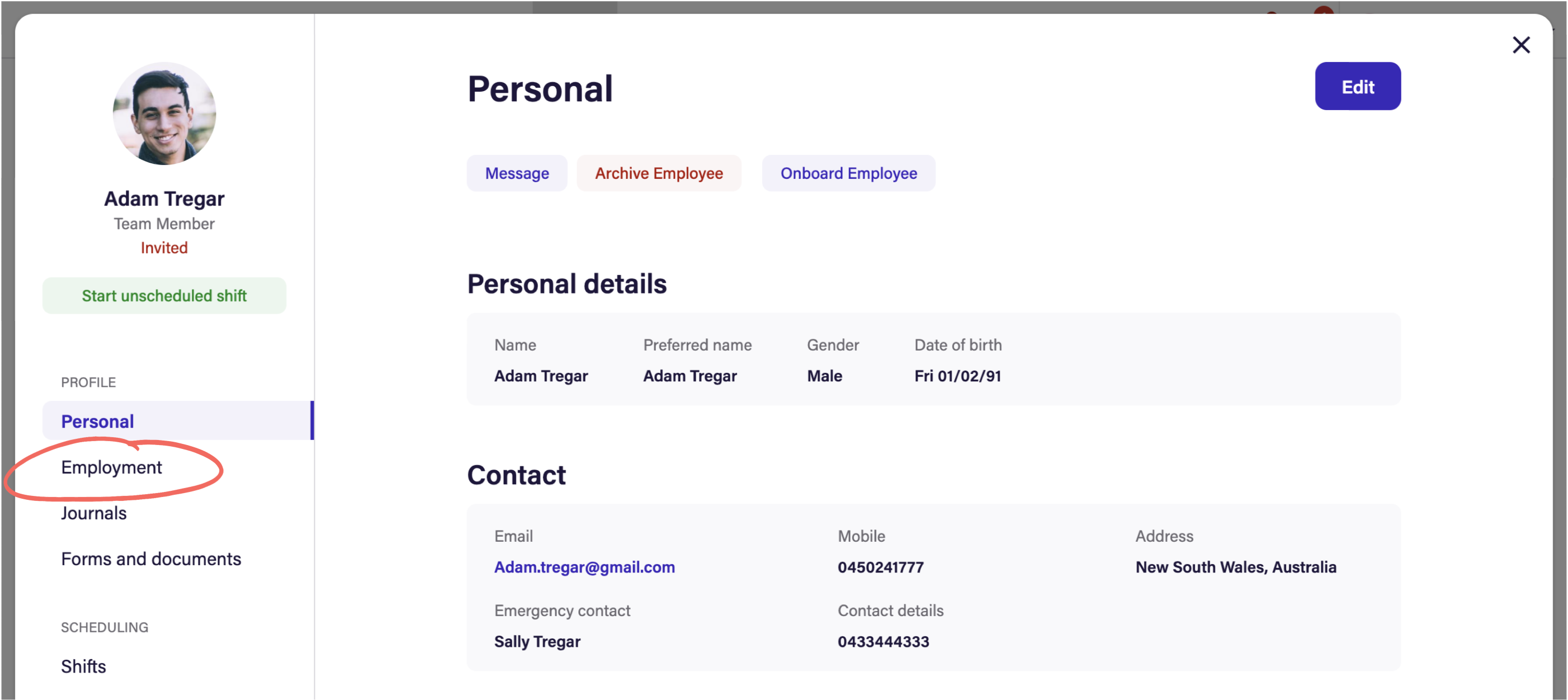 Click on "Edit"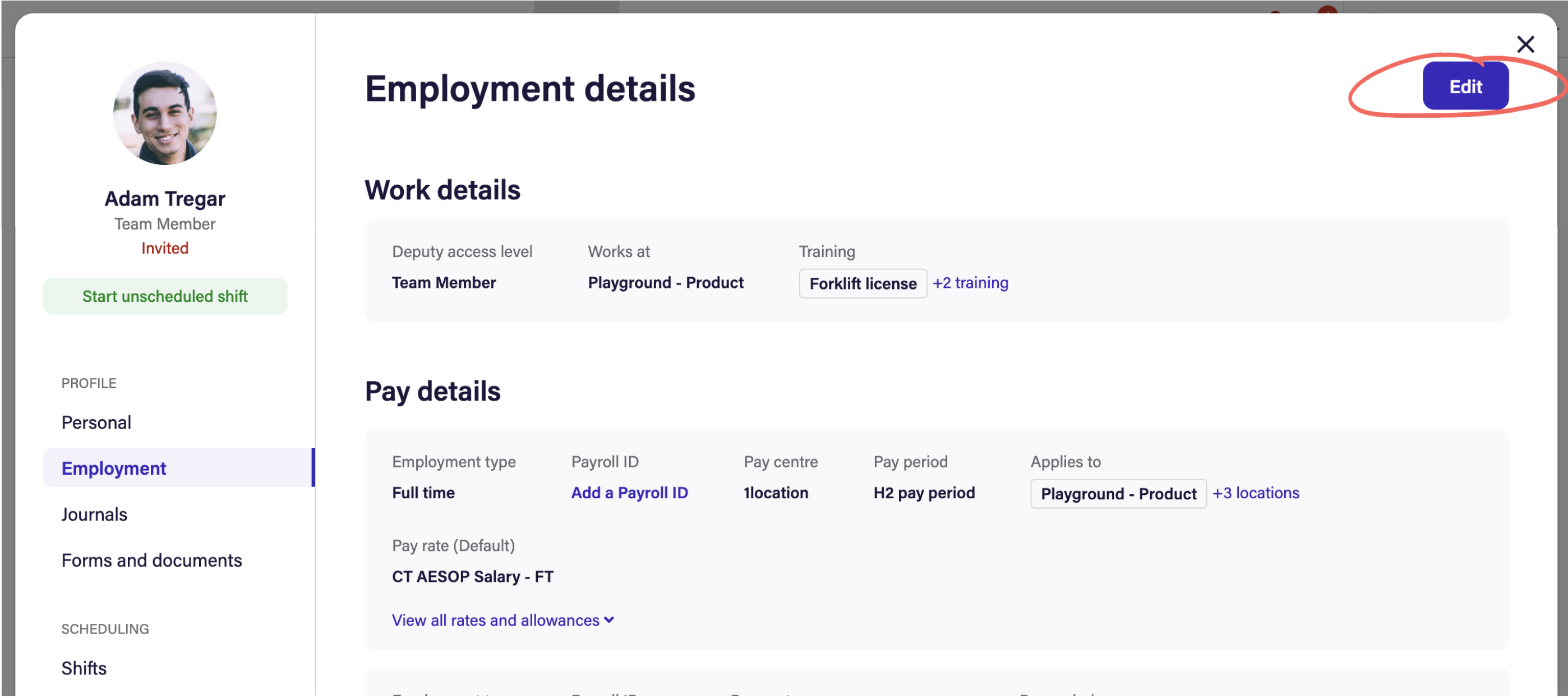 Click on "Add pay detail"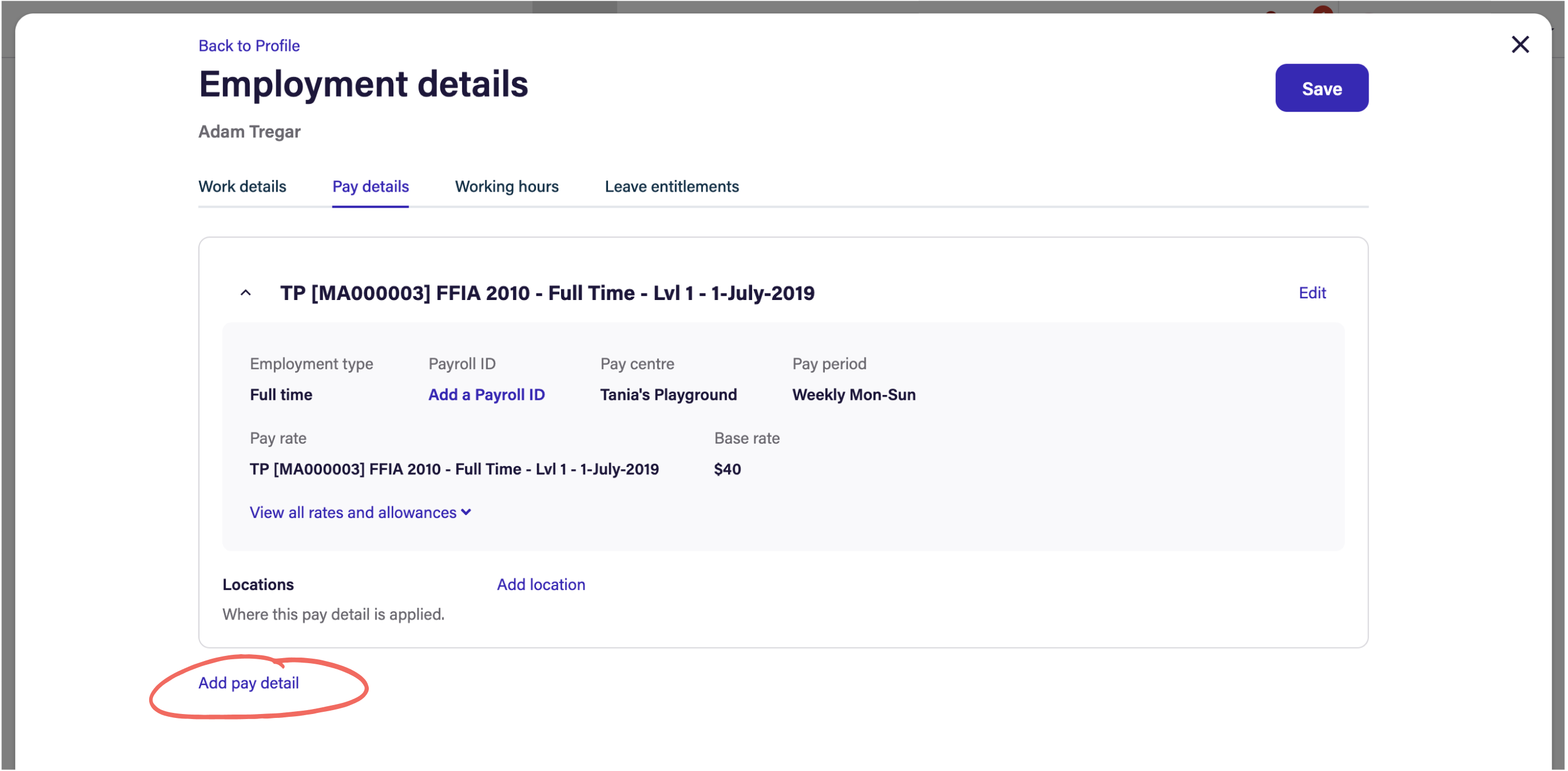 Make sure the employee has a valid Payroll ID.
To the right of the "Pay Center" menu, you will see the current Pay Period that is applied. Click here to change it to the Pay Period you've just created.
Choose the new Pay Period from the menu.
Next, ensure that the Employment Term is correct.
Select the correct employment term (pay rate) for the employee.
Click "Update" to save your changes to the pay detail for the employee.
There you have it! You just created and applied a new pay period!