Before you begin
In Deputy, please ensure that you have:
Exporting to Sequoia Payroll
1. On the Timesheets tab select Export Timesheets.
2. Use the Location and date selector to select the workplace and date range you would like to export approved timesheets for.
3. Select the employees' timesheets you would like to export then click on Group by Pay Rate.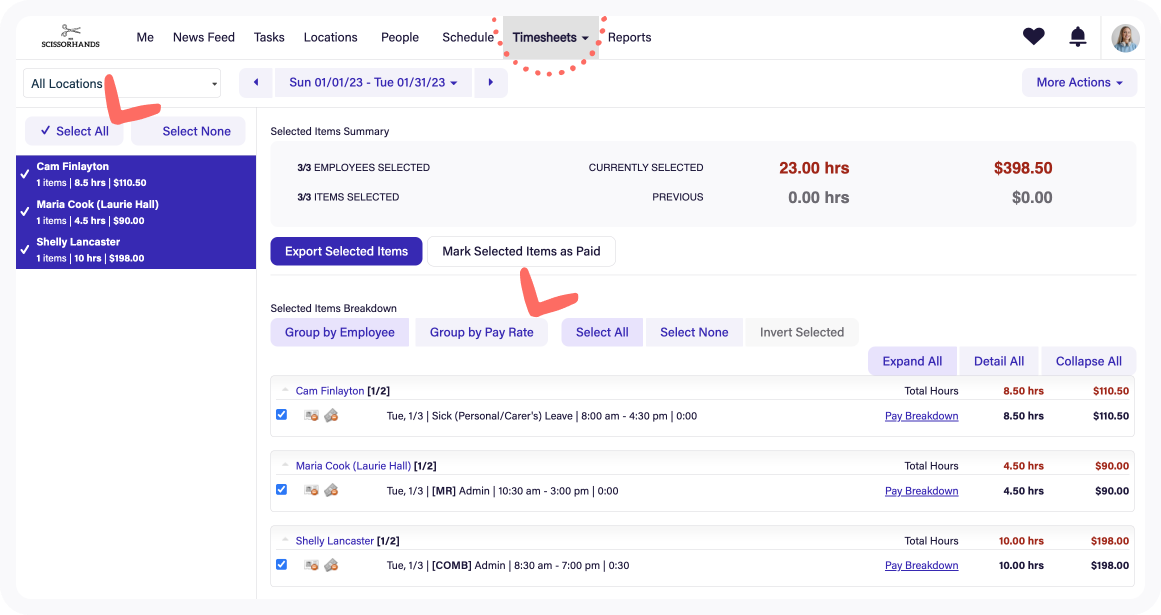 4. Review the column Export Code and ensure all the export code matches one of Sequoia's acceptable pay codes as listed in the table below:
| | |
| --- | --- |
| Sequoia export code | Description |
| REG | Regular pay |
| O/T | Overtime pay |
| D/T | Double time pay |
| HOLOT | Holiday overtime pay |
| VAC | Vacation |
| SICK | Sick |
| JURY | Jury Duty |
If the Export codes in Deputy do not match Sequoia you can click Edit to amend each code as shown below: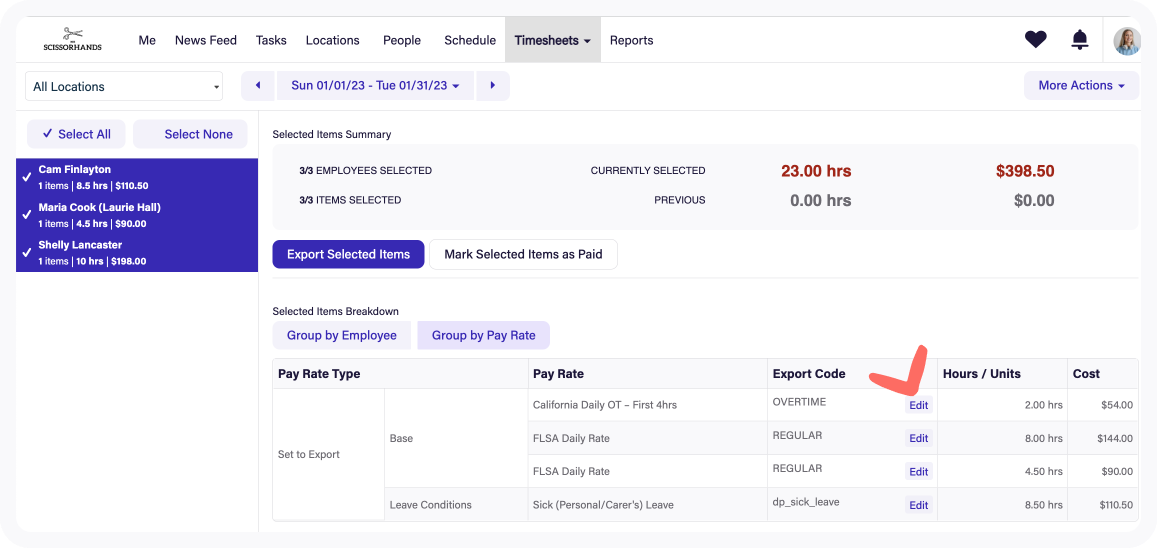 5. Once you have amended each code to match Sequoia's codes you can click Save. Ensure every code is reviewed and amended to match Sequoia's.

5. Once the Export codes are correct, click Export Selected Items.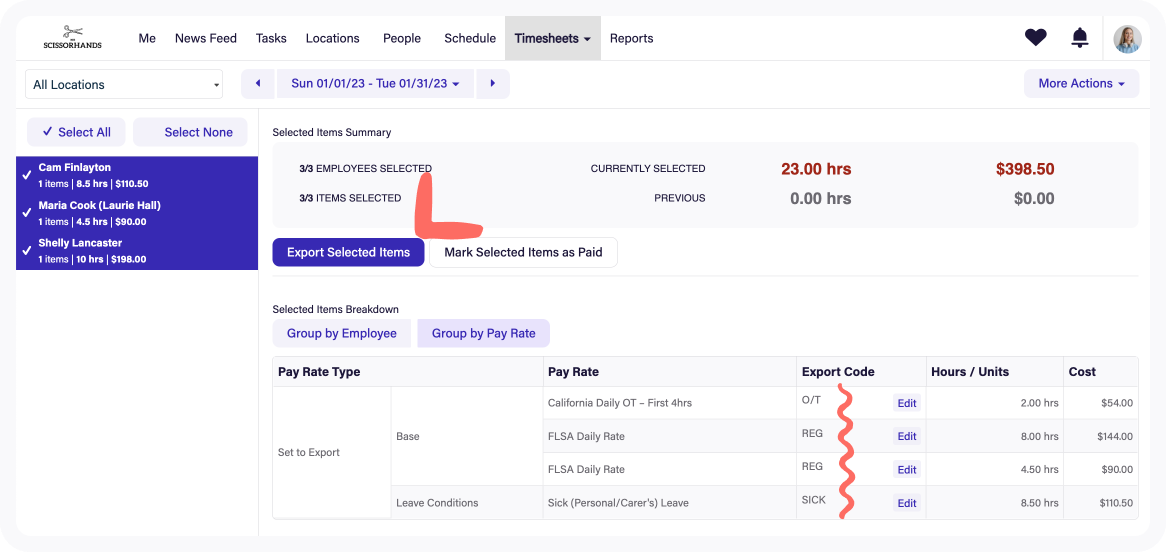 6. In the payroll application drop-down list, select Sequoia Payroll - CSV Export.You can change the export file name is required, then click Export.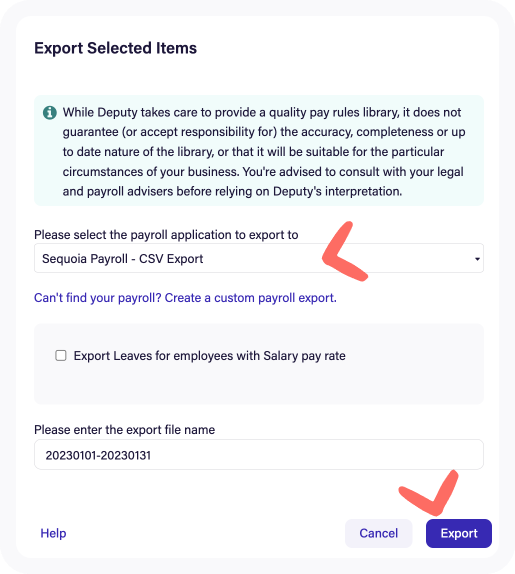 7. If the export is successful, the following will appear. Click Download File and save it to an easy-to-remember location on your computer.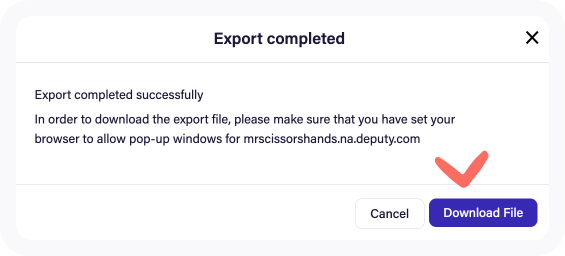 8. The file can then be used to upload to Sequoia to complete your payroll process.