MyPaye is a cloud based payroll service that integrates with Deputy. Deputy allows you to export all worked hours of employees directly into MyPaye for quick/easy payroll. Before importing into MyPaye (UK):
You have Location manager/System administrator access in Deputy

You are allowed to run payroll in MyPaye
In order to pay the right person and right company, Deputy needs following information from MyPaye:
1. You need to get the XML Web Service ID and Password from MyPaye. Login to Mypaye, go to Employer Details, Integrations page to find these details.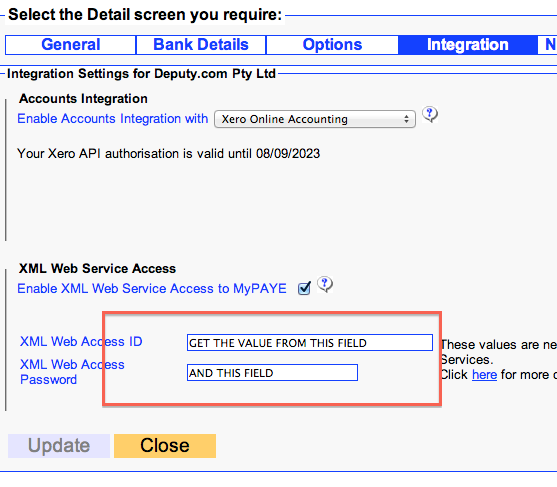 2. Employee Reference in MyPaye must match the Timesheet Export Code of Deputy. To find employee reference, edit the employee in MyPaye, and note their Payroll Ref.

3. The Payroll Ref of MyPaye must match the Employee Timesheet Export code: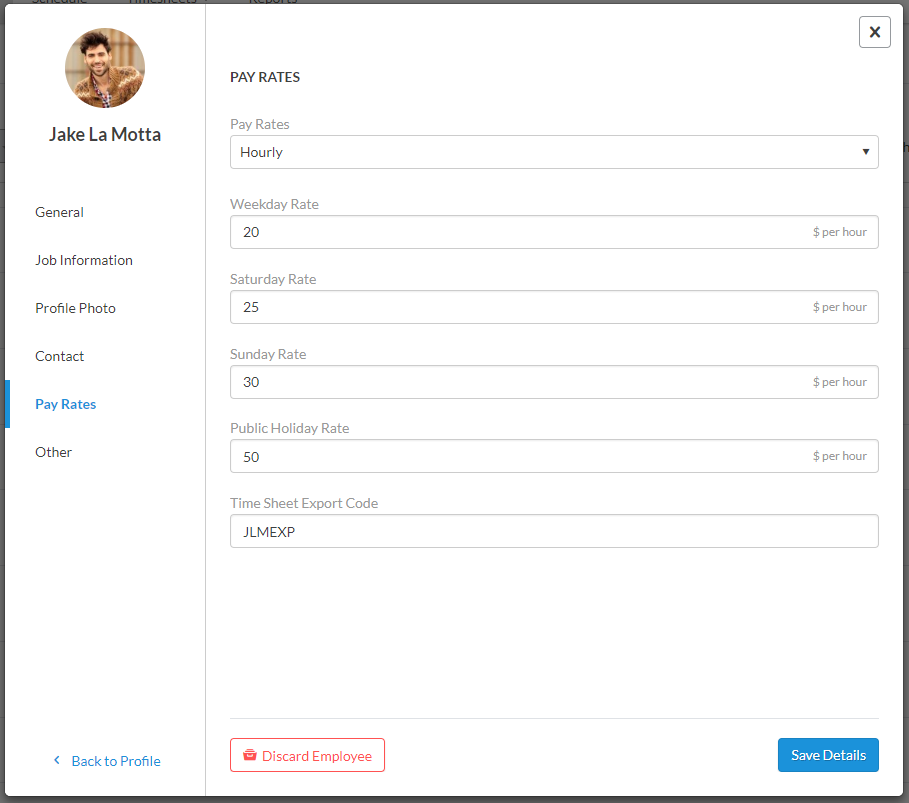 With these details matched, you are now ready to export the timesheets!
On payday, go to Deputy -> Timesheets -> Export timesheets
1. Select ALL or the employees you want to export.
2. Click on Export Selected Items
3. Choose MyPaye Wages Export (UK)
4. Enter the XML Web Service ID and Password
5. Click Export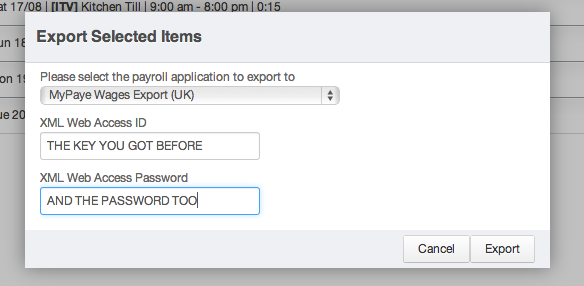 Your export should complete successfully! Total number of worked hours from Deputy will be transferred into the "Wages" qty column for each employee.
Errors
Employee not found : make sure the pay ref and timesheet export codes are matching!

No earnings rate : Deputy will only export wages. In order to do so, it will look for an earnings rate called "Wages" in the employee. If it does not find it, no hours will be exported.