HR3 Payroll uses a file import system, created by Deputy during the timesheet export process.
Before You Begin
Please ensure that you have timesheets ready to be exported, and that your employees have a timesheet export code that contains exactly six (6) alphanumeric characters.
Exporting to HR3 Payroll
Navigate to the timesheet export page, select the employees you would like to export, then click 'Export Selected Items'.

Now select 'HR3 Payroll' from the payroll application drop-down list.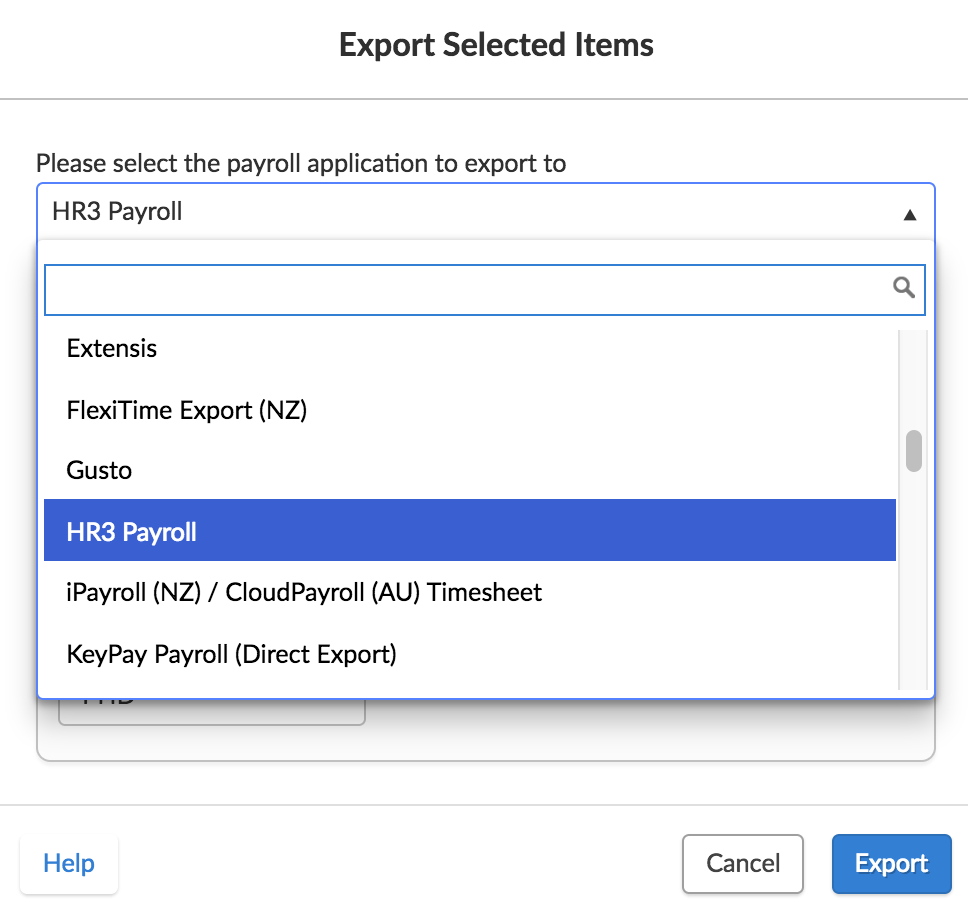 Now enter the rate codes for the following:
Weekdays

Saturday

Sunday

Public Holiday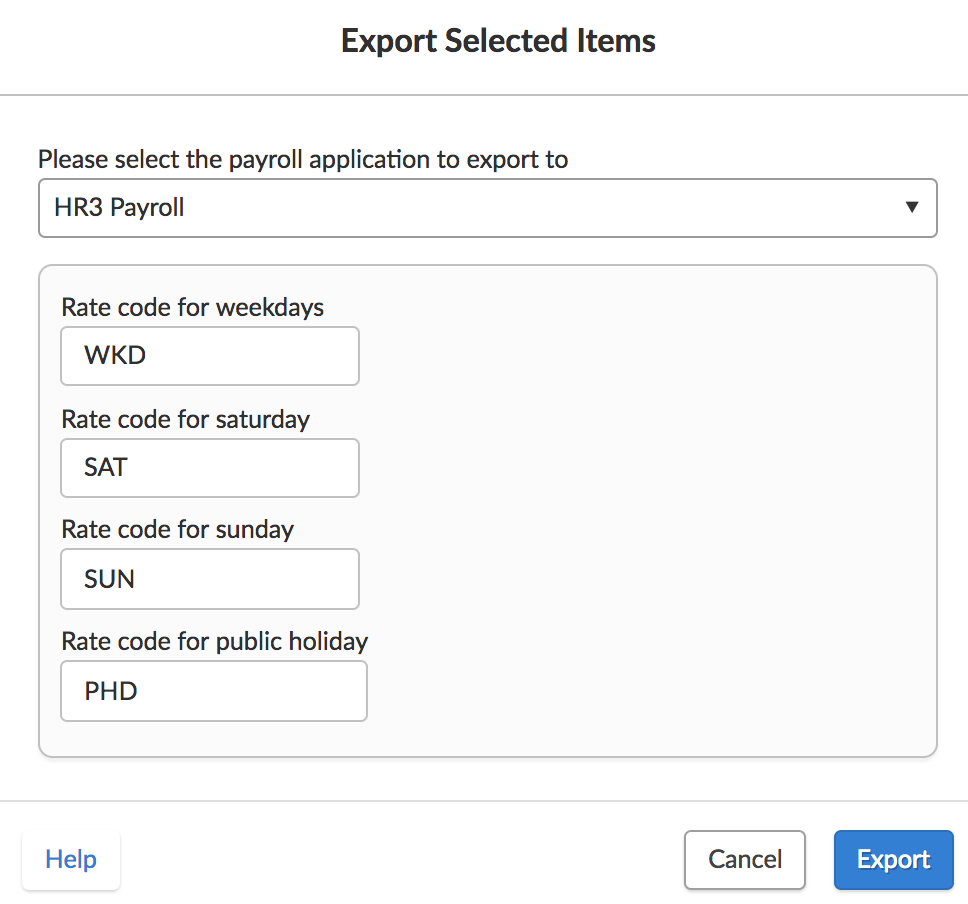 When you're done, click 'Export'.
A prompt will appear if the export is completed. Click 'Download File'.

You will now be asked to save the export file (CSV) to your computer. Please ensure that it is in a location that you can easily find. The below is an example of the save prompt on a Mac (MacOS/OSX).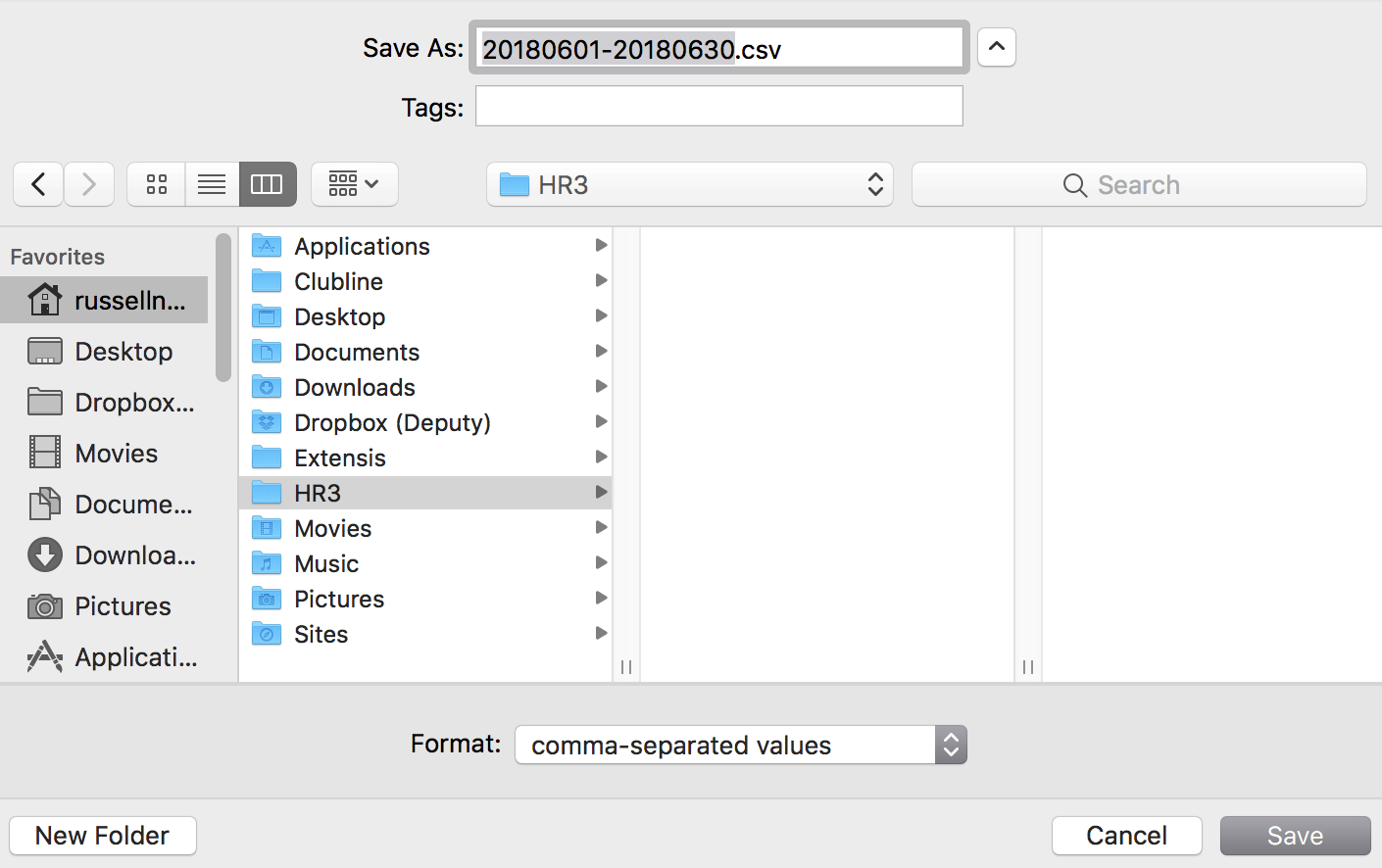 Click Save when you are done.
You can also check the file to cross-check it with Deputy and ensure that the values are correct. The file saves in a format that is openable via Excel or Numbers, and will look like the following:

You can now import this file into HR3 Payroll.