This allows you to audit start/end times, and to see if anyone has edited times after approval vs when an employee clocked on/off.
Before You Start
To access this option, you'll need to be either a Location Manager or System Administrator. This option will only work for approved timesheets.
How Does It Work?
To compare the clocked times against the approved times, you'll need to export a file from Deputy. To do so, please go to the Export Timesheets screen by clicking Timesheets->Export Timesheets at the top of your screen.

Once you're there, please set your date range and location at the top of the screen. This will display all approved timesheets for all employees in the chosen location(s) and for the dates selected.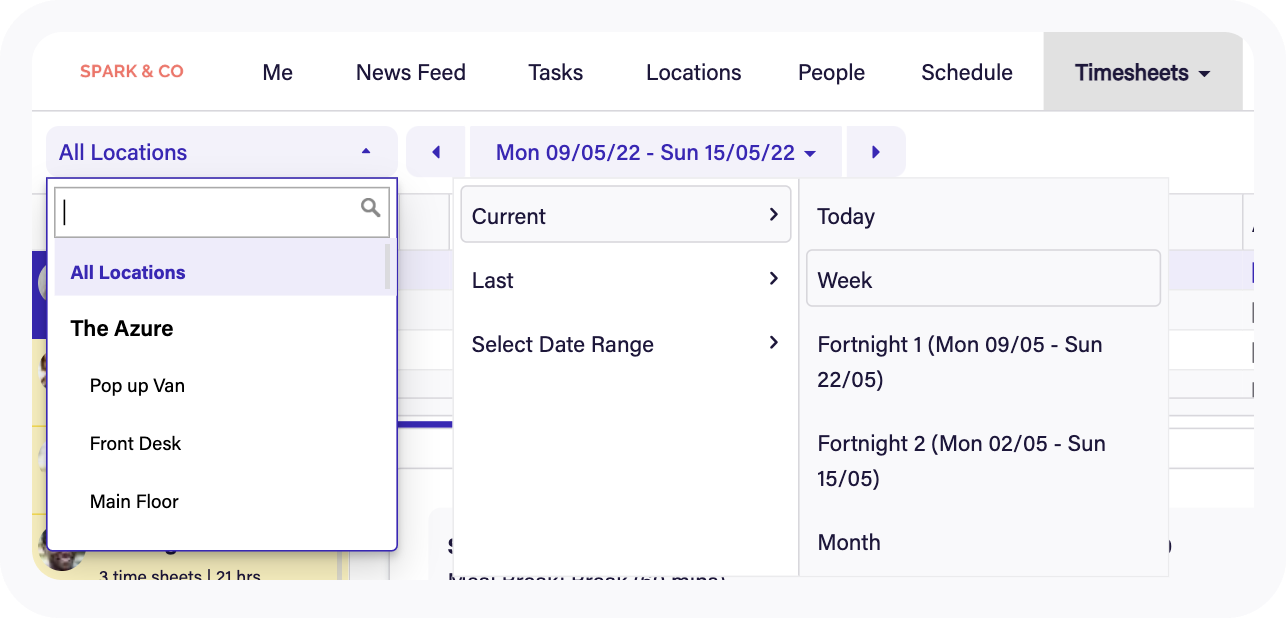 On the left you'll now see all employees with approved timesheets as mentioned. To select the employee, click them on the list to the left. Selected employees will turn blue.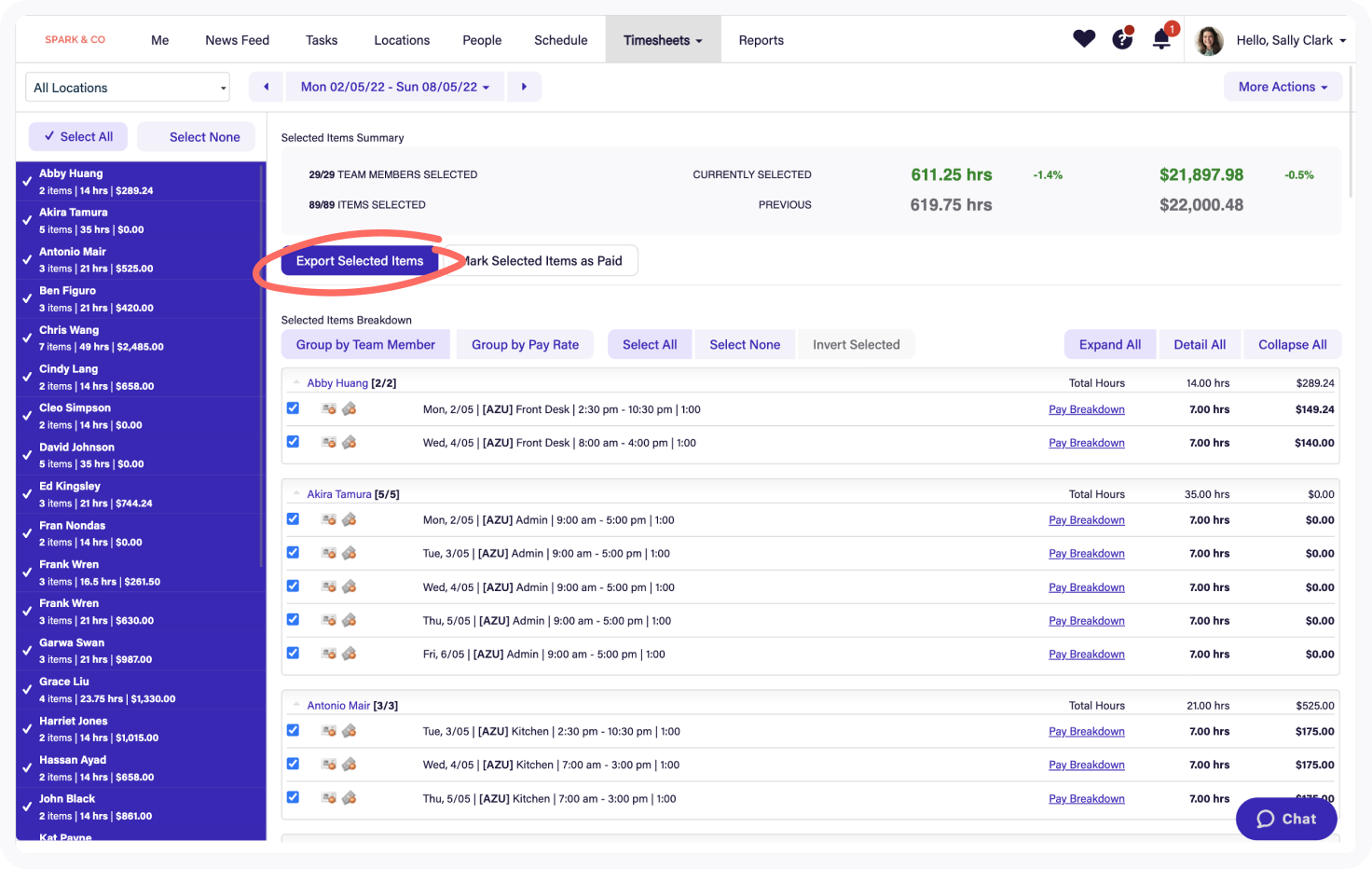 After selecting your employees, click the blue "Export Selected Items" button. You will then see "Select payroll application to export to". Please click it and select "Timesheet CSV with History Audit". Next, click "Export".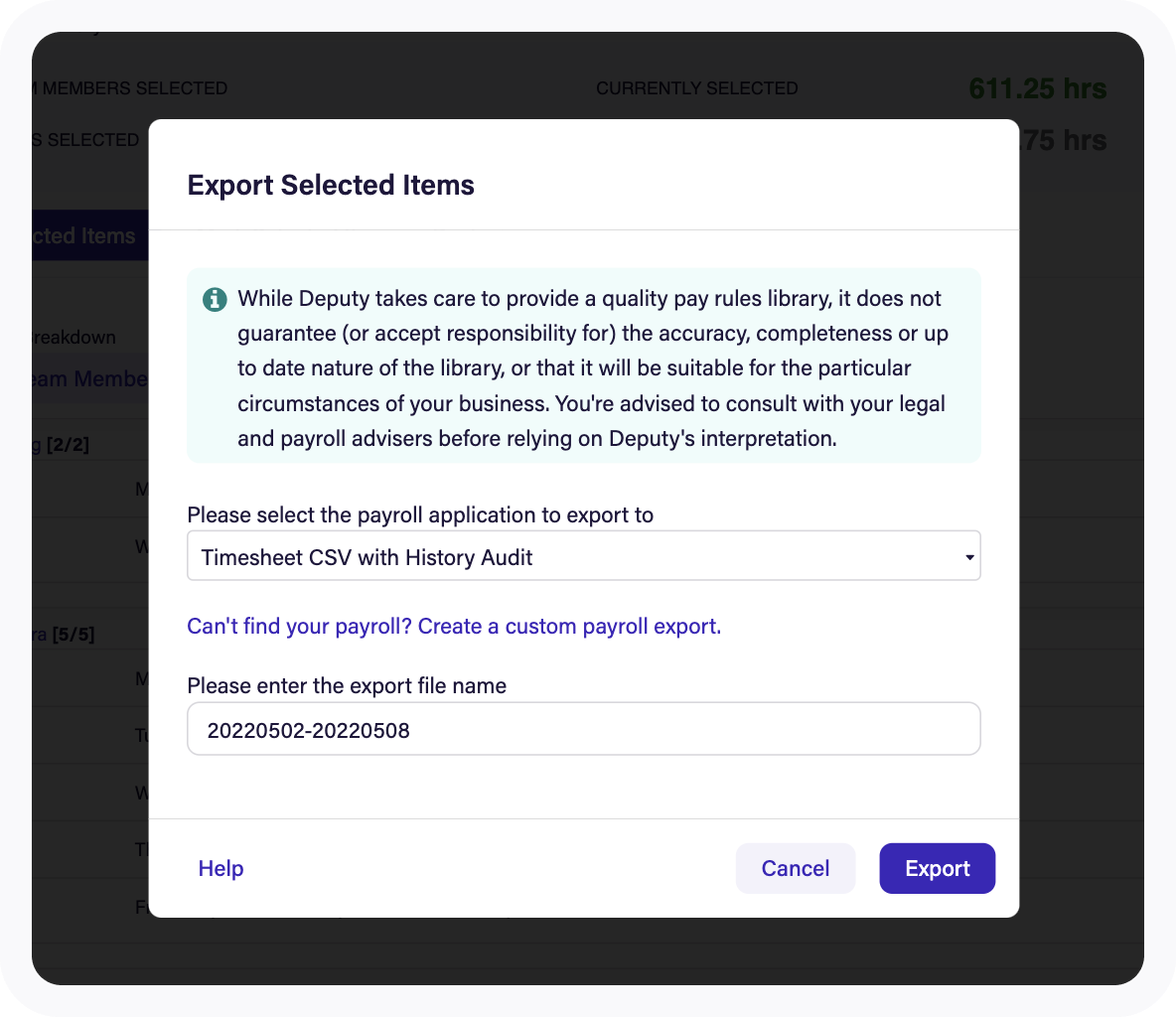 This will give you the option to download a file with the chosen timesheets. The CSV file will display the original clocked times against the final approved times, as well as display the most recent changes.