The undo feature in scheduling allows you to revert bulk changes made.
This link only appears when making bulk updates to the scheduling page, such as loading shift templates, auto-fill empty shifts, or cloning empty shifts.
The undo button will not appear when creating single shifts.
The link will only appear for a few seconds and then disappear.
How to use the undo schedule action
After making a bulk update, a small yellow prompt will appear at the top of the schedule page for a few seconds. Click on this link to undo the last action.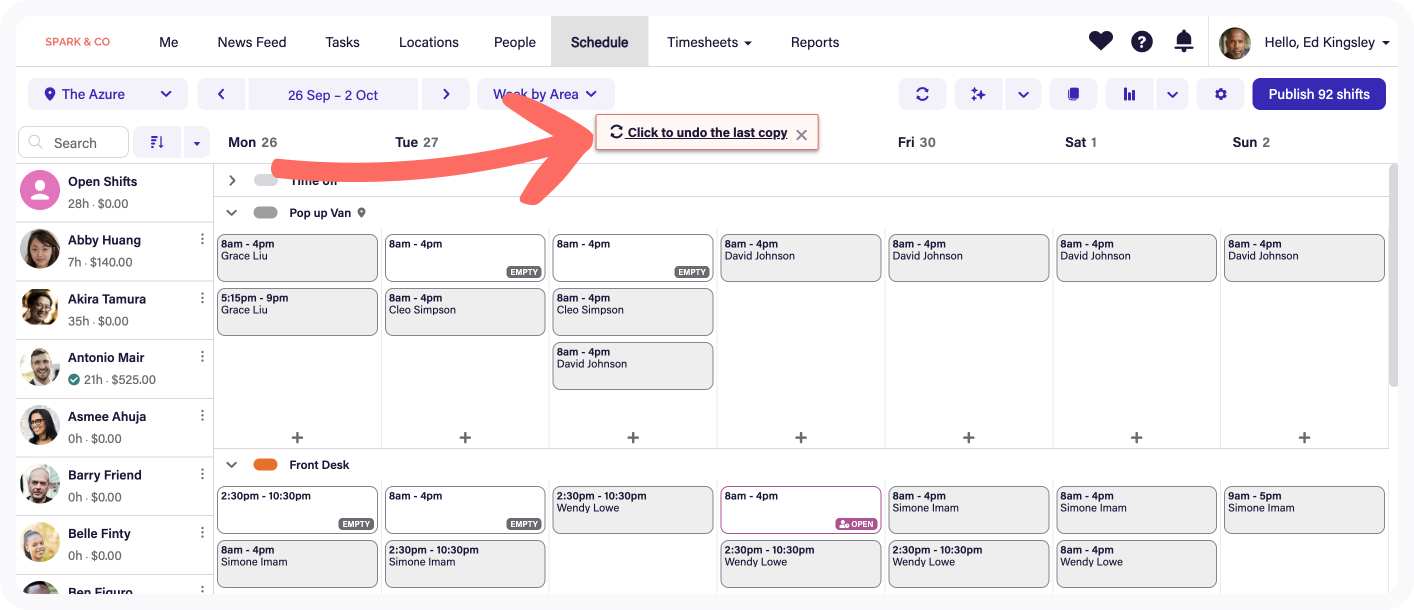 Clicking this will perform an undo of the previous actioned copy once you confirm by clicking Remove.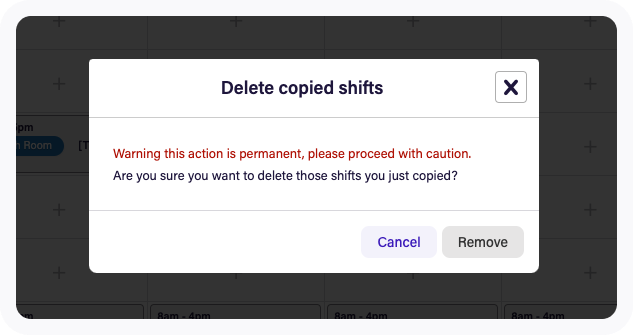 Have you made a mistake in the schedule and the undo function isn't available? Try using
bulk delete
. Read
schedule filtering
to understand how to use the filters to display just the shifts you need to delete.