Shift templates (also sometimes referred to as 'Break Templates') have been built in for specific states to comply with State labor laws. These states are:
Washington

California

Oregon

Massachusetts
Shift templates currently cannot be added, edited, or removed from your Deputy instance. However, you can select and set a template based one of the four states listed above.
How to set shift templates
1. System Administrators can click on Business Settings.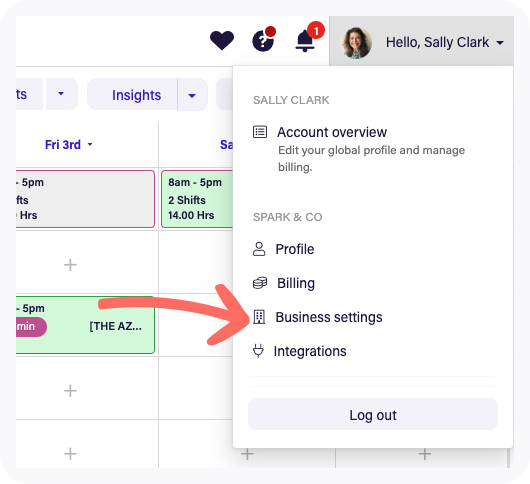 2. On the Schedule tab, select Shift Templates.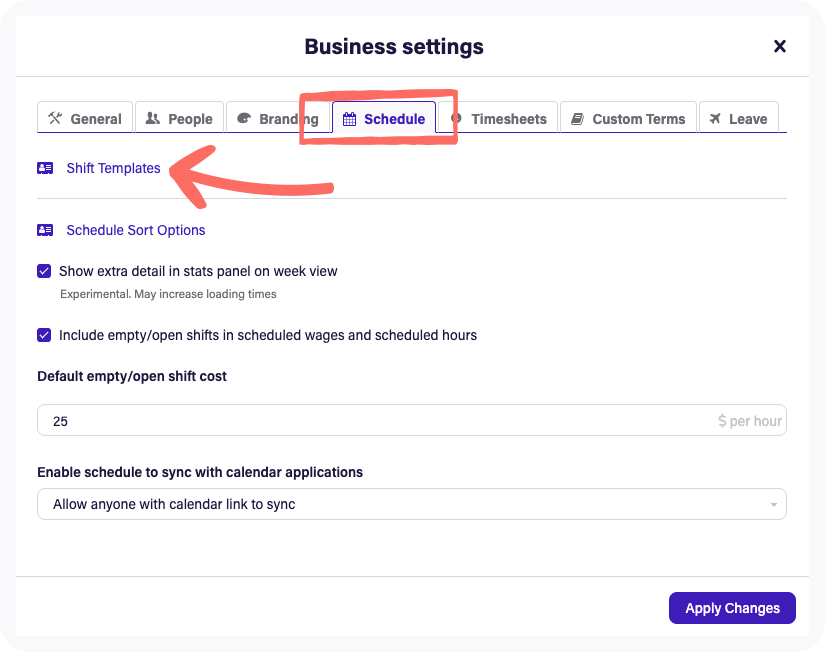 3. Here you will see a list of our current shift templates. To apply a template to your account, click the magnifying glass icon that corresponds to the template you would like to apply. In the example below, we'll be applying the California template.


4. In the window that follows, click the 'Default' button.


5. You'll receive a confirmation message stating that the template has been applied.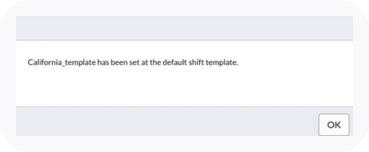 6. You will also have to ensure this template applies to the appropriate location/areas.
After setting the template as 'Default', click the Edit (pencil and paper) icon.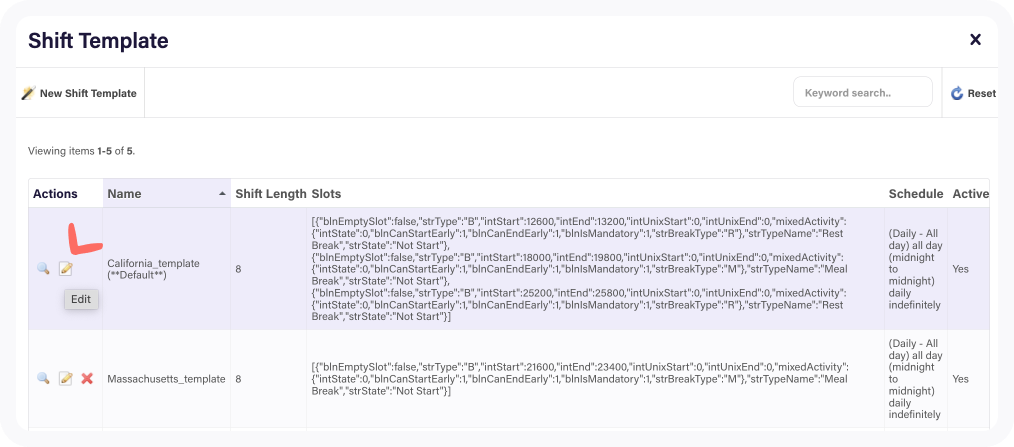 7. Scroll down to the bottom of the pop up and select the relevant locations and areas that the template will apply to.
Note:
Only Areas and Locations with the check box ticked will apply the shift template.
If you add a new location or add a new area to an existing location at a later stage you will need to return to this page to tick the check box if you want shift templates also applied to the new area or location.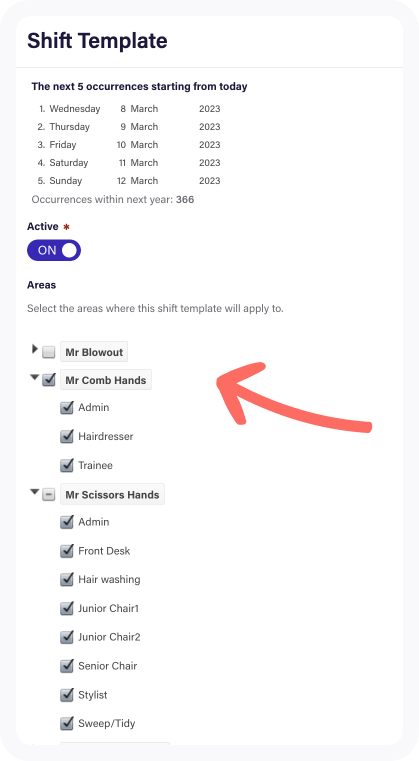 When you create a shift in the Schedule tab, you'll notice that the breaks will automatically populate based on the template you have applied.