This article is for managers with an access level of Location Manager or System Administrator.
For more information on setting up Leave in Deputy please read Leave Management.
This article will cover:
What are standard hours
Standard Hours refers to the number of hours that would be payable for a 'Day' of leave. This feature helps manage leave entitlements and balances that are tracking in Days.
For example, if you have an employee with Leave in Days who typically works 10 hour shifts, you can now set up a "Standard Hours" for them in their profile to ensure that for each 'Day' of leave they apply for, their leave request automatically shows 10 hours payable.
Leave Management will help you set up and manage leave for your business, whether that is in Days and/or Hours.
As part of the set up, you can set up Standard Hours for each employee individually (in their employee profile) or do it in bulk (via the Bulk Actions menu in People tab).
How do I set up standard hours for an individual employee?
Go to the People page and click on the employee name you would like to edit.

From the Employment section on the left-hand menu click Edit.

Under Leave Entitlements you can set Standard Hours for a day of leave for this employee.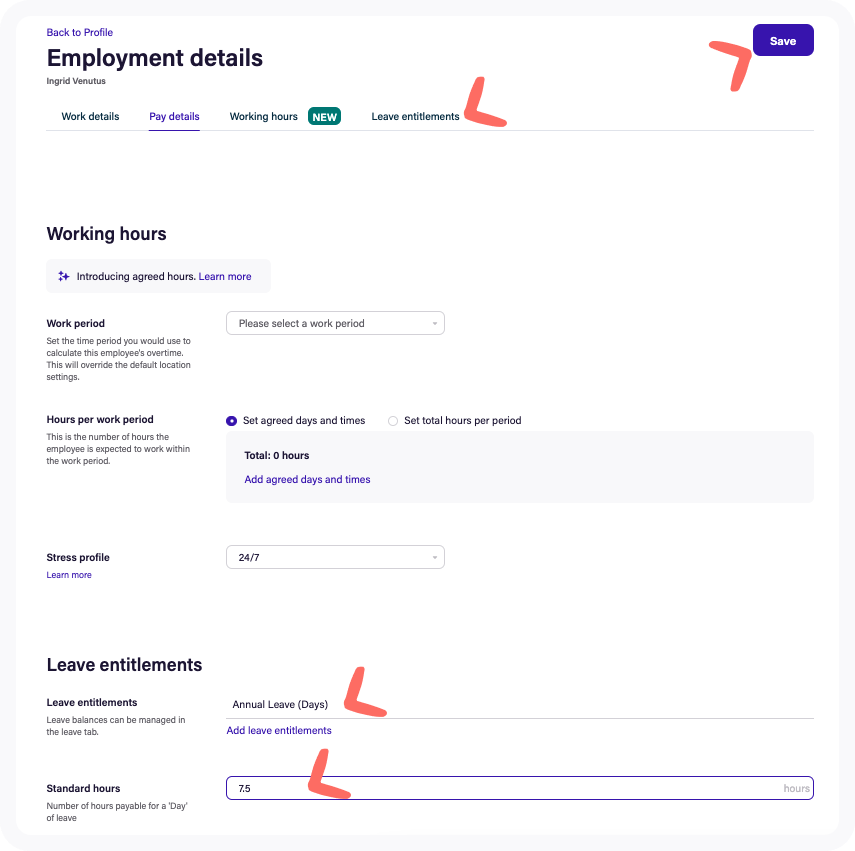 Note that the Standard Hours field will only appear if you have already assigned to this employee:
A pay rate

A leave entitlement that is tracked in days (not hours)
How do I set up standard hours for a group of employees at once (bulk action)?
If the standard hours are the same for a group of employees you can use Bulk Actions to update all employees at once.
Remember you will need to check that they have at least one pay rate assigned and a leave entitlement that is tracked in days (not hours).
Select a number of employees, then use the Bulk Actions menu to select Set Standard Hours You can also filter the employees before you select them, using the Filter menu.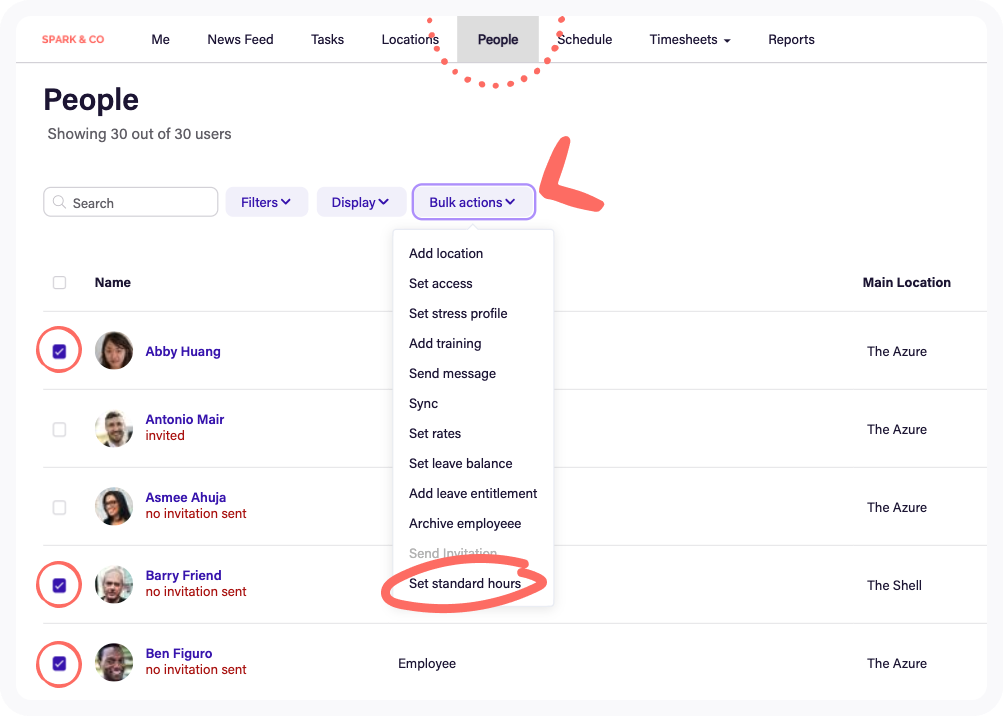 Once you select Set Standard Hours, you can enter a number of hours to save to their profiles. By saving, you will update the standard hours of the employees that you have selected who have a Leave Entitlement that is tracking in Days.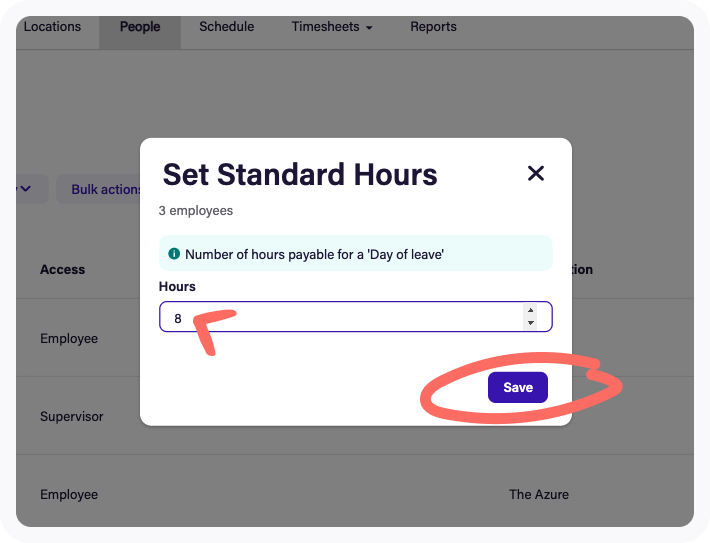 Other help articles you may be interested in: