This article is for managers with an access level of Supervisor or higher who may need to enter leave for their employees.
For more information on setting up Leave in Deputy please read Leave Management.
There are various reasons why a manager might need to enter leave on behalf of the employees:
They are unable to as they are sick or some other misadventure.

The leave entitlement has been set as

not visible

to employees for organisational reasons
Adding leave via employee profile
Go to the People page and click on the employee name you would like to add leave to.

In the Leave section on the left-hand menu, click on Add new for upcoming leave.
Select the date for the leave to apply (all day or part of the day), select a leave type, add a comment and click on Add & Approve to add and approve the leave in one step.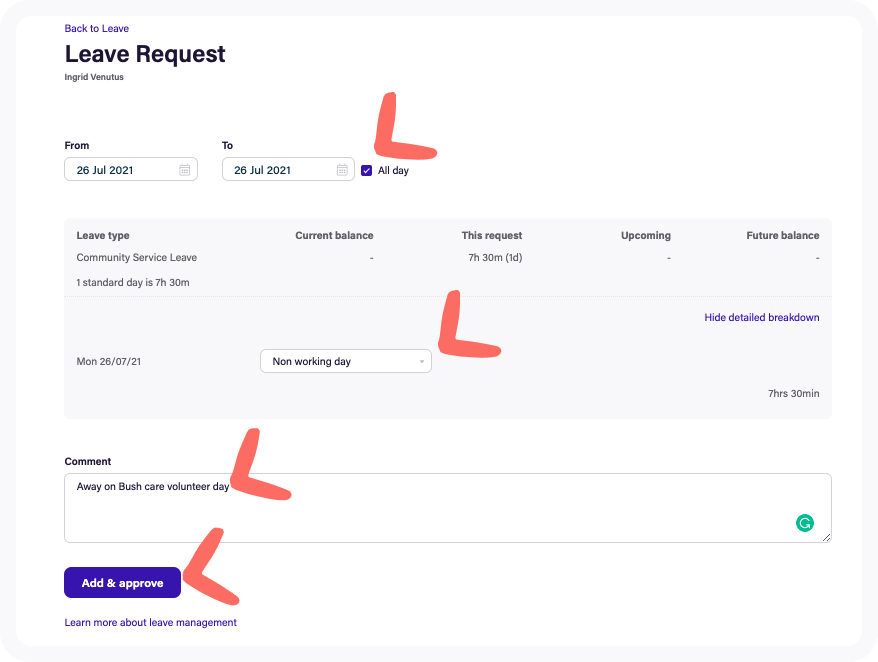 Adding Leave via Timesheets
It is also possible to add leave for employees when approving Timesheets. You may have to do this when the shift was not worked as scheduled in the instance that the employee went home sick or had some other misadventure.
You can create a new time sheet and manually add the required leave for the employee by selecting the leave type in Area of Work on the Timesheet.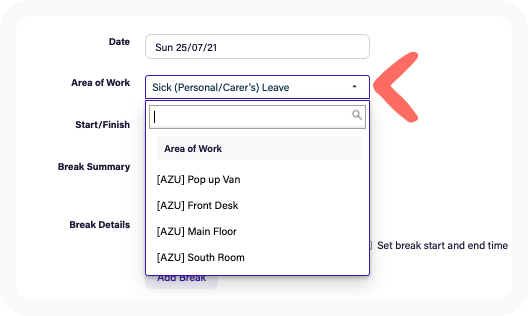 The leave is applied when the timesheet is approved.