Requesting leave allows team members to take time off work, and ensures managers can schedule their staff appropriately.
This article is written for team members who would like to request leave through:
Applying for leave on the Deputy website
Login to the Deputy website and go to the 'Me' page. Click on Request Time off.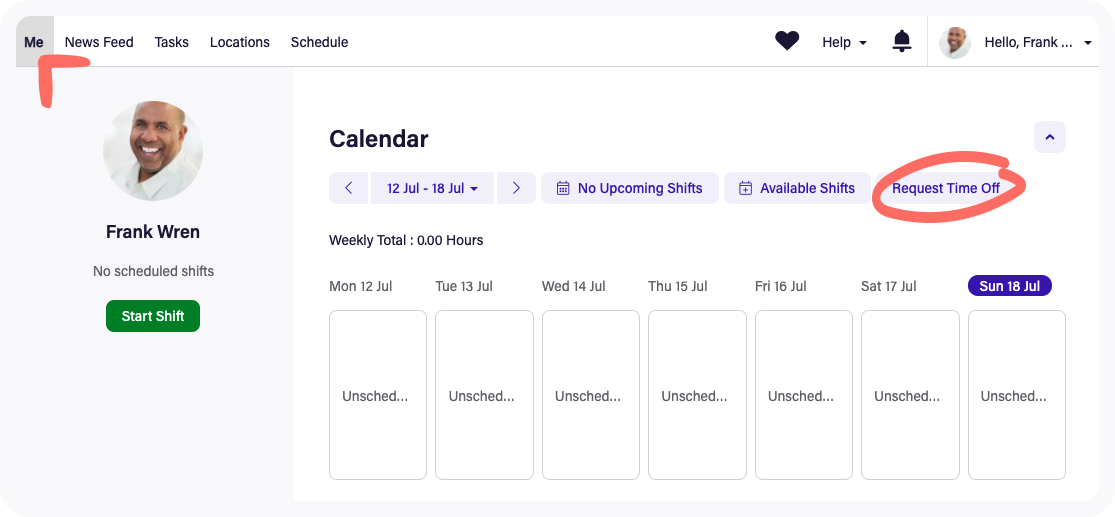 Alternatively, you can also click on your profile found in the top right corner of your screen.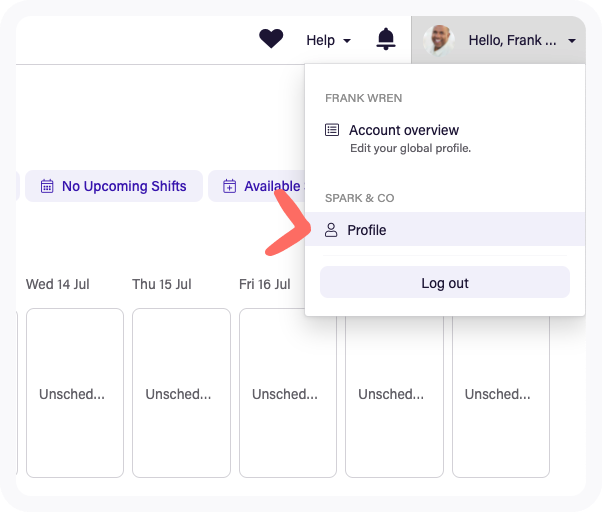 From there, please scroll down to "Leave", then click "Add New".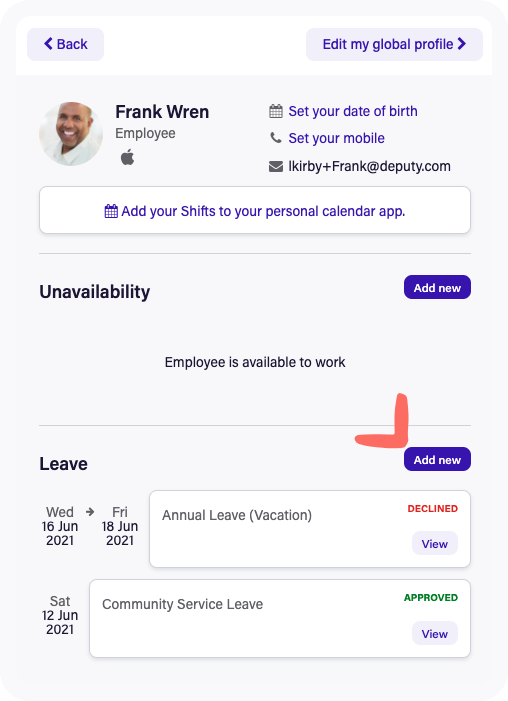 Select the beginning and end date of the leave.
If the first or last day of leave will not take a full day, deselect "All Day" and select your starting or ending time. This will allow you to take part of a day off.
After selecting the first and last days of leave, select the Leave Type and add a comment with some information about your request.
Finally, please choose the manager to notify and click Add.
The leave request will now be sent to your manager for approval.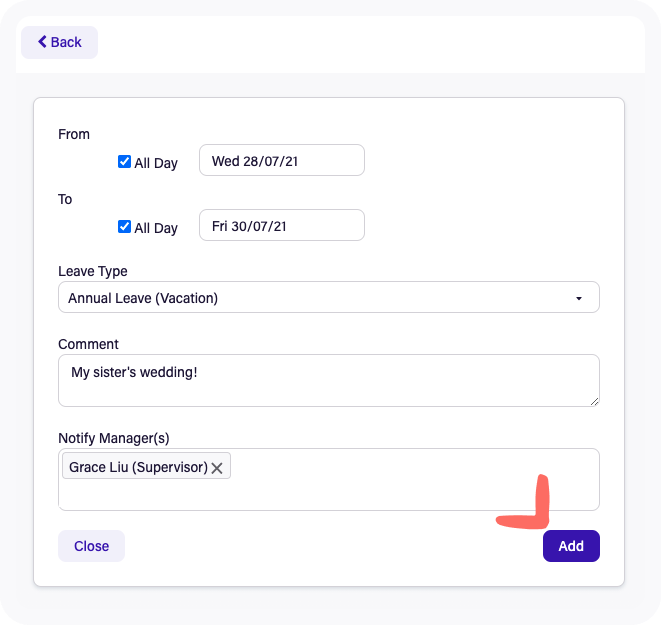 Applying for leave on the Deputy mobile apps
Open the Deputy app on your phone and tap the Home tab on the right of the lower navigation Bar. On your Profile screen, tap Leave.
On the Leave screen you can see approved and declined leave, To create a new leave request, click the + symbol in the top right corner.
Next, please fill in the details of your leave request. You will need to select a date range, leave type, add a comment and choose a manager to notify.
This example shows the iOS Deputy app: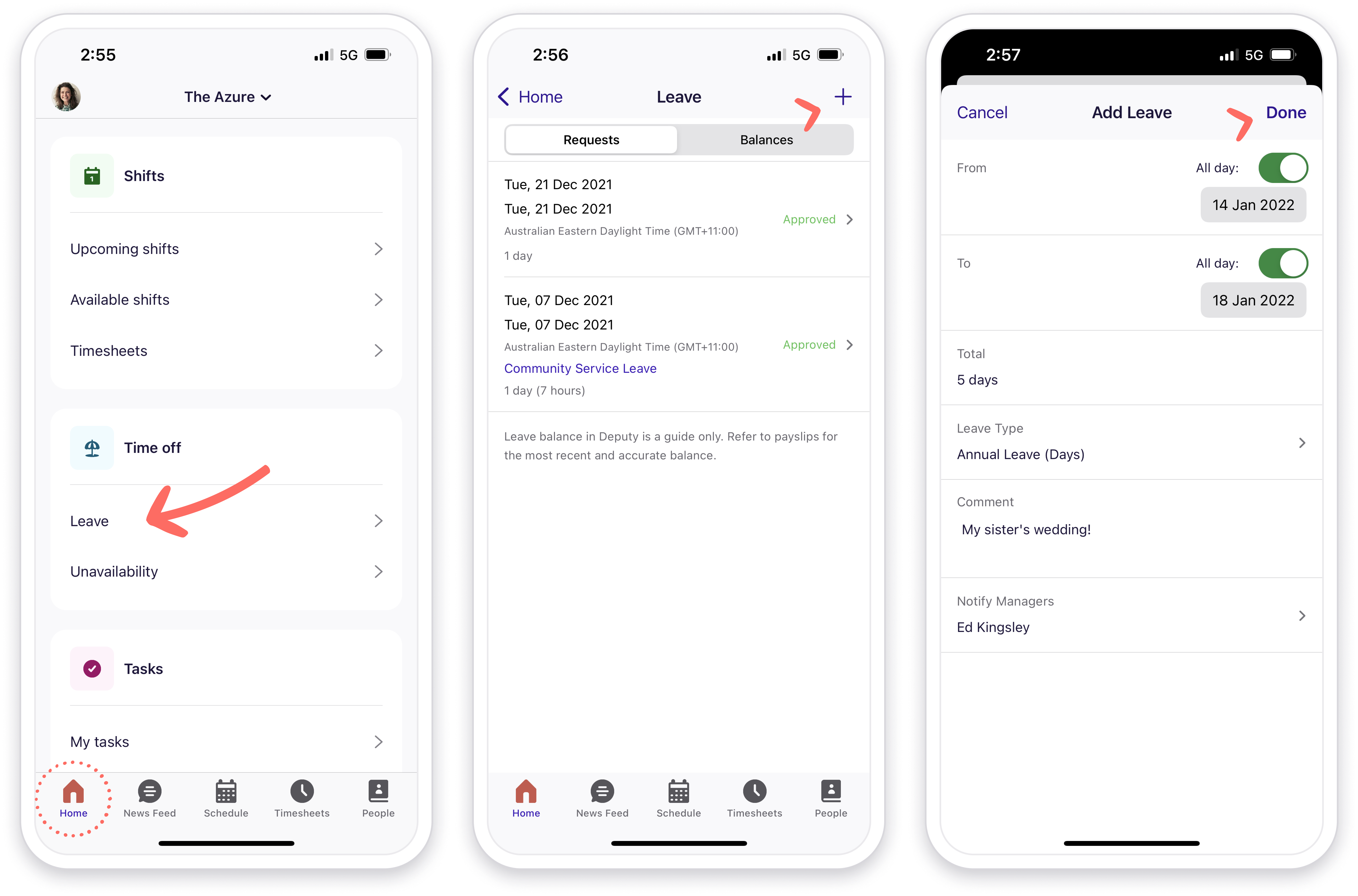 Check all the details, then tap Done when you are finished to send the request to your manager for approval.
Applying for leave on the Deputy Kiosk for iPad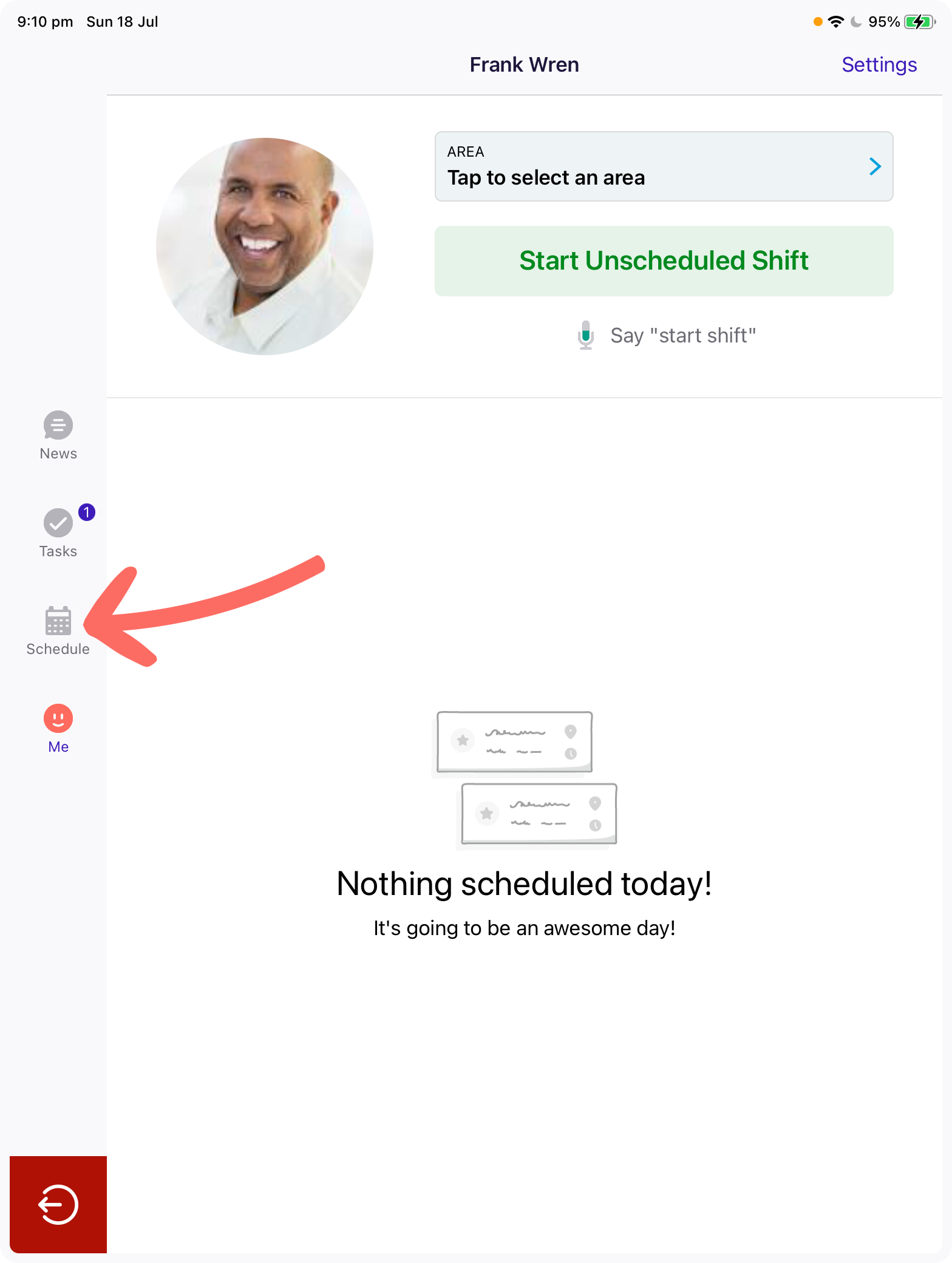 On the schedule page, tap the + icon, then select Request Leave.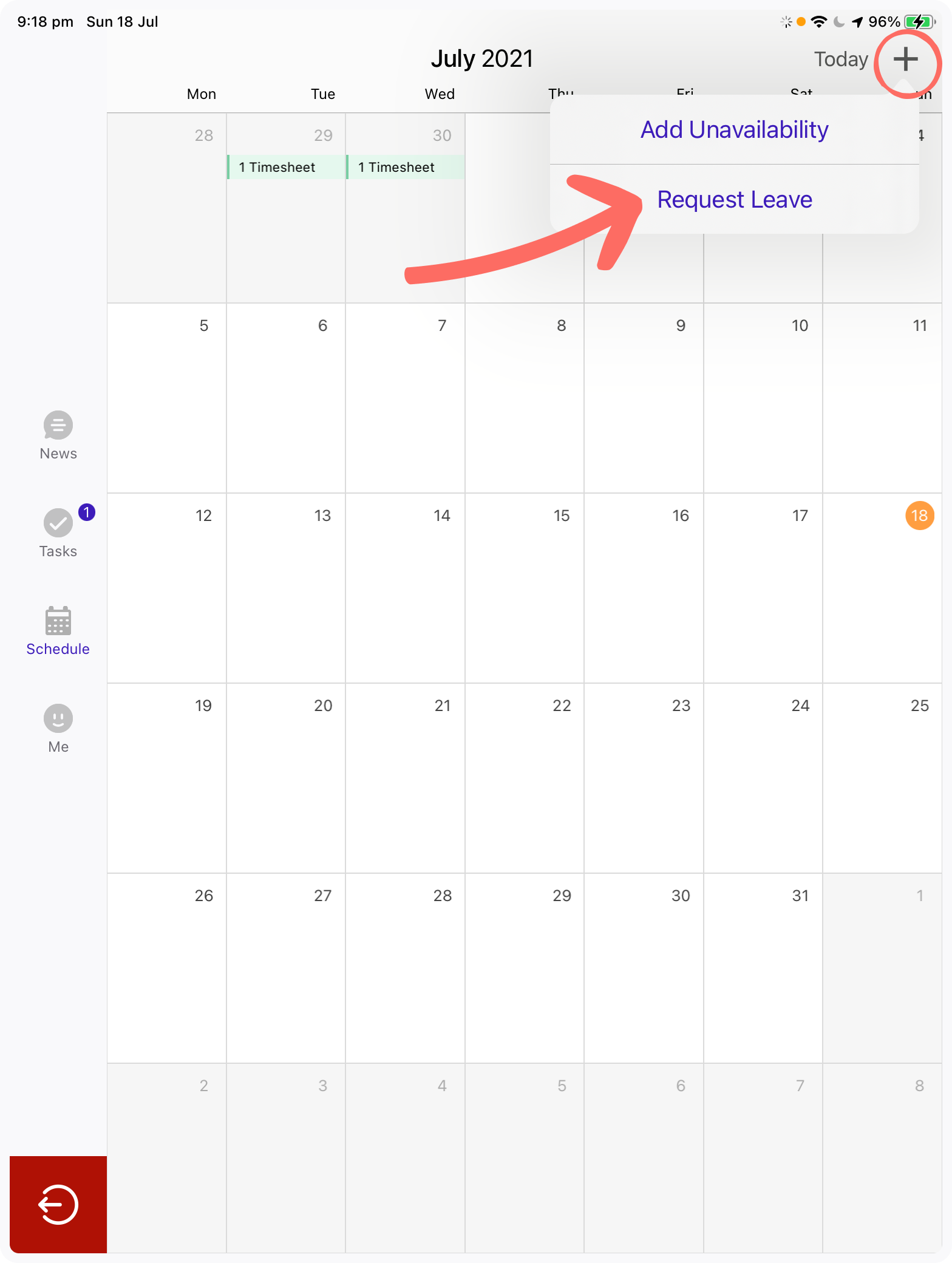 From here, enter your reason for leave, the leave dates/range, the type of leave you are taking and the manager you would like to notify. When you are ready to send in the leave request, tap Done in the top right-hand corner.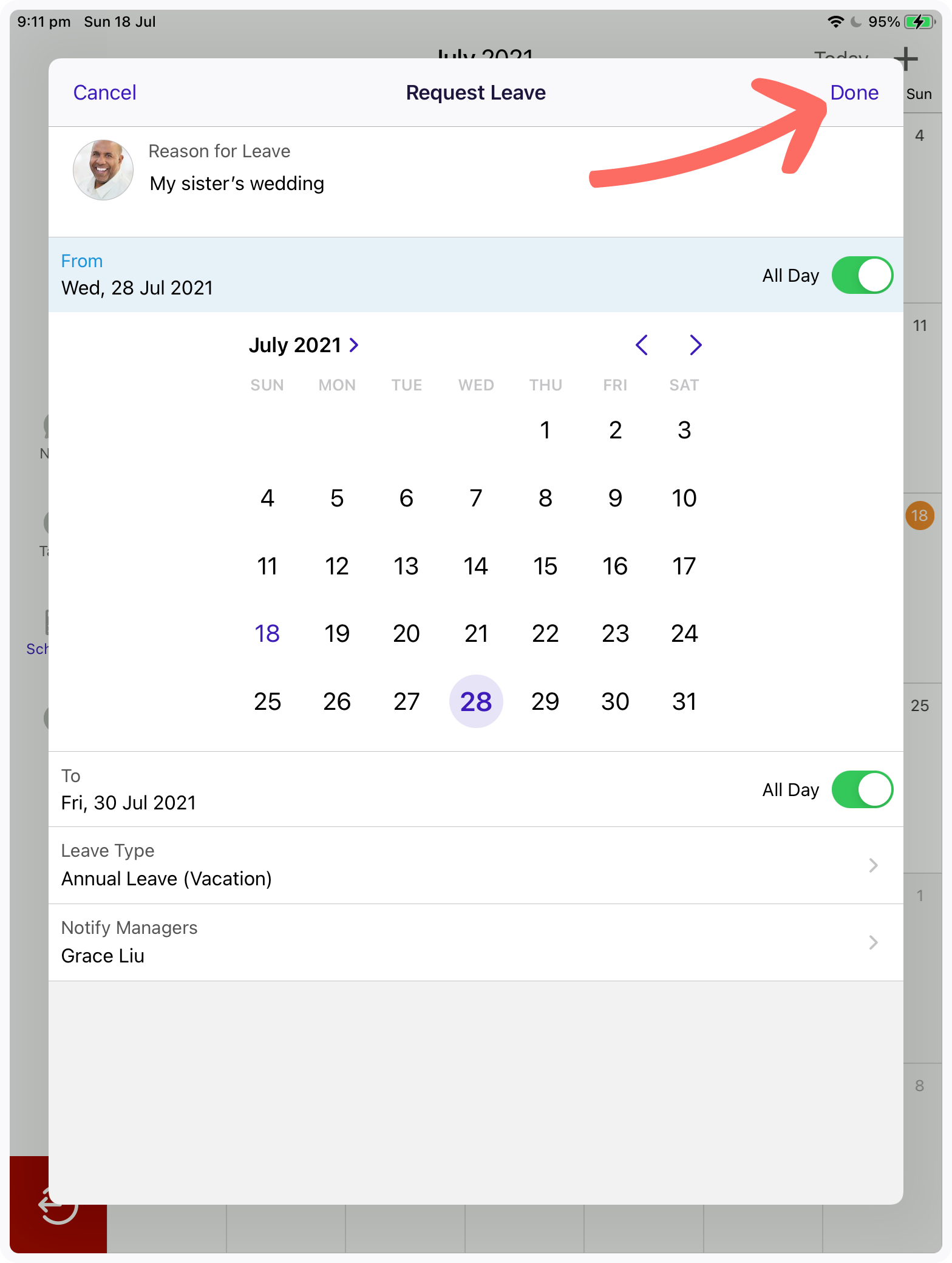 For more information on leave you might be interested in these articles: