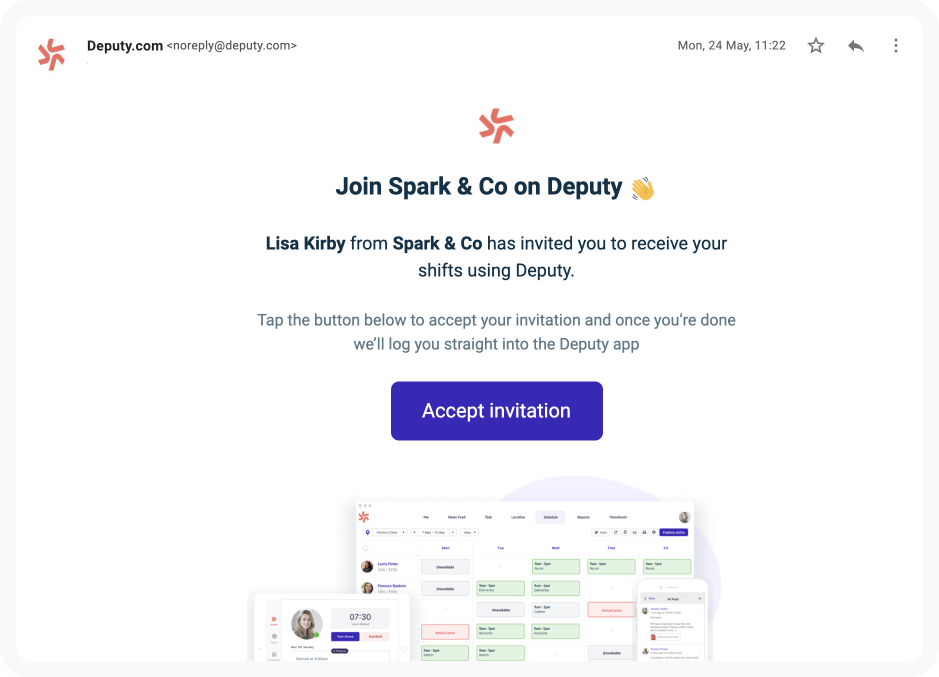 This email contains a link, and a Kiosk PIN if your company decide to use the Deputy iPad Kiosk or Andriod Time Clock application.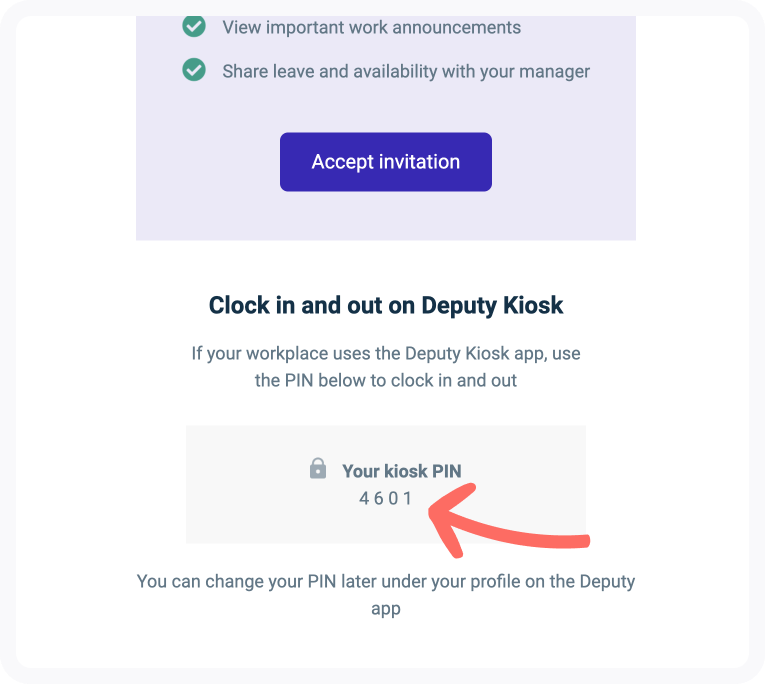 Click the Accept invitation button and you will be directed to the account creation page.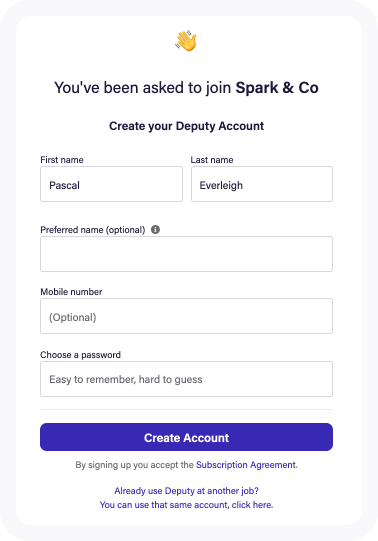 After you create your account, you will be greeted with the following page: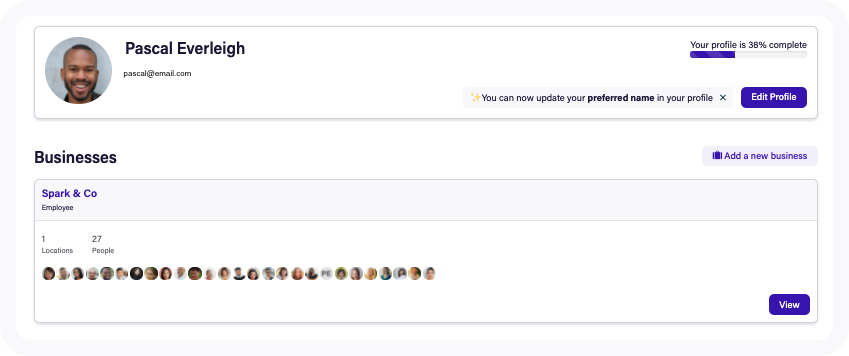 This is your main Deputy page, which will show you the company you work for. This is the confirmation that you have joined the company.
You will also receive the following email confirming the creation of your Deputy account. This will have a link to Deputy, and your Kiosk PIN.
For more information on setting up your account see: