First, navigate to the Box website to create an account. Click 'Sign Up' in the top right-hand corner to create a new account. To complete your sign-up, verify your account via the Account Verification email from Box.
Connecting Your Deputy and Box Account
Now click 'Authorize' on the new integrations in your list.

When you click Authorize, a pop-up box will appear. Simply enter your credentials to confirm the connection.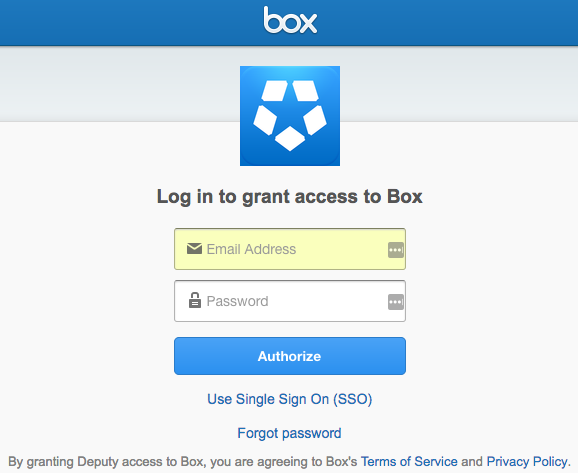 On the next page, click the 'Grant Access' button to confirm the connection to Deputy.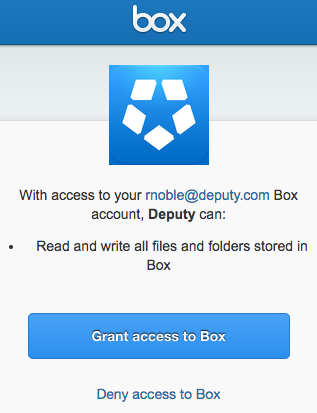 Functions and Services
New Photo > Box Upload
When a new Deputy Kiosk photo is taken, it will be uploaded into a folder. This can be helpful for timesheet auditing purposes.
Sales CSV File > Create Sales
Deputy can import a properly formatted Sales CSV, which will be reflected into the graph. This can assist in effective scheduling in regards to employee cost vs sales.