U.S. pay rates
Adding U.S. pay rates to your team members' profile in Deputy allows you to automate pay calculations, simplify your payroll, and lets you create costed schedules with visibility of how much you're spending on labor each hour or day.
Deputy contains a library of pre-created pay rates based on common U.S. Labor Laws which can be applied to your team members. Note that it is not a comprehensive library of all possible pay rates. If the pay rate you need is not found in the library please feel free to submit a suggestion here.
Deputy also has solutions for Fair Workweek in some US regions.
Payroll systems you can export pay rates to
We currently export pre-configured pay rates to the following payroll systems:
* Note: you can only export California Labor Laws, FLSA, and Standard Rates to Gusto.
Read more about connecting your Payroll system to Deputy.
How to assign pay rates to team members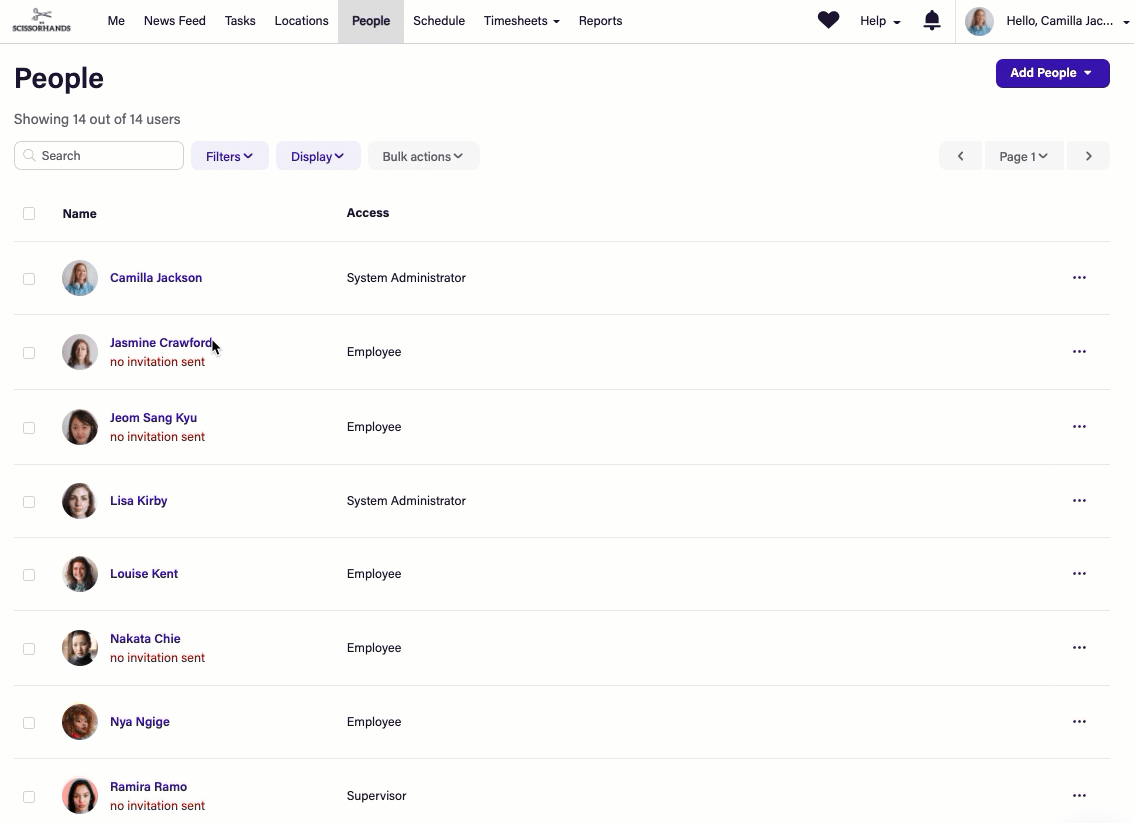 Applying pre-configured pay rates from our pay rate library to your team members works the same way as adding regular pay rates.
1. Navigate to the People page and click on the team member you would like to add the pay rate to.
2. Click on Employment on the left-hand side and click on Edit.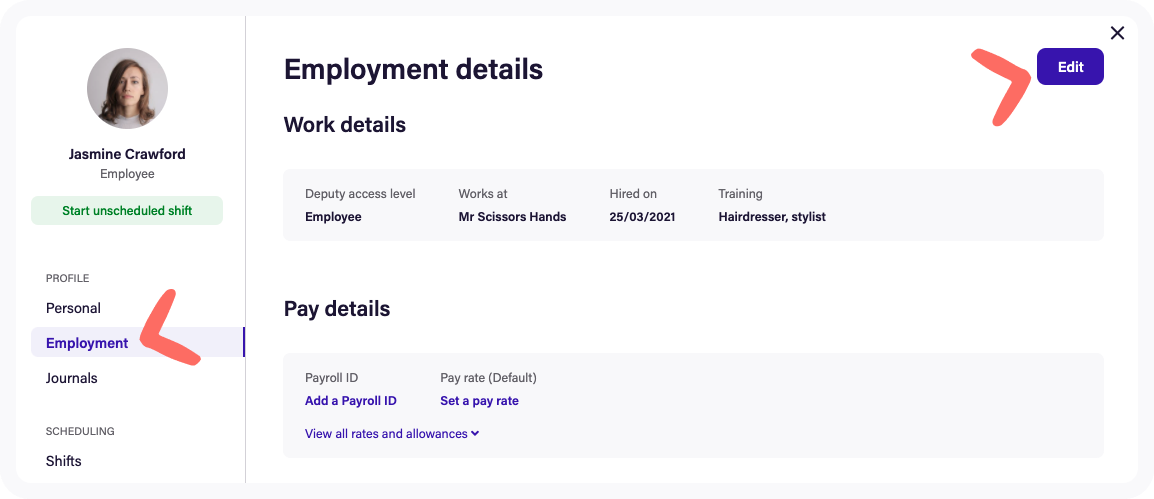 3. Scroll down the employee's profile until you reach the Pay details section. Click the Pay Rates drop-down for a list of pre-configured Pay rates. You may find it easier to start typing the name of the Pay Rate you are looking for.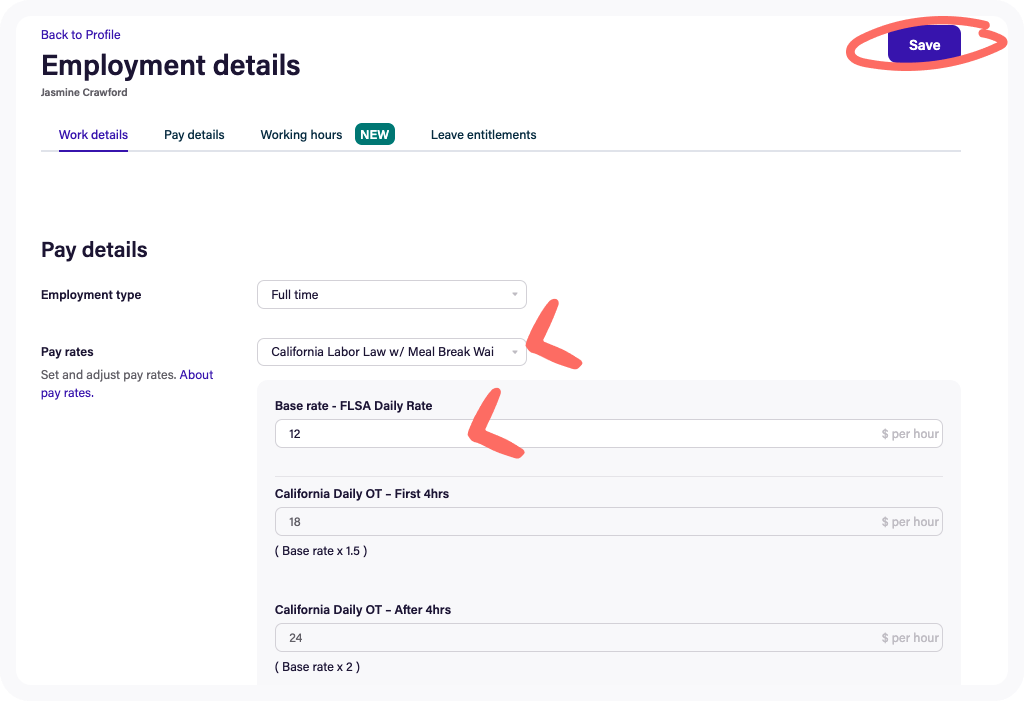 4. Simply enter the employee's regular base rate and it will automatically populate the other fields.
5. Click on View all rates and allowances to expand the list and view all pay rates.
Remember to click Save before you close the window.
How to export timesheets with pay rates to your payroll system
1. To export timesheets, first ensure they are approved.
2. Click on Export Timesheets from the Timesheets dropdown.
3. Select the Timesheets to approve on the left-hand side.
4. When you export using pay rates from our pay rate library, we advise that you match the export code sent from Deputy to the corresponding pay item in the target payroll system ( ADP Run, Gusto, MYOB AR, MYOB, Xero). This allows you to reuse any pay items within your payroll system, avoiding any duplicate items.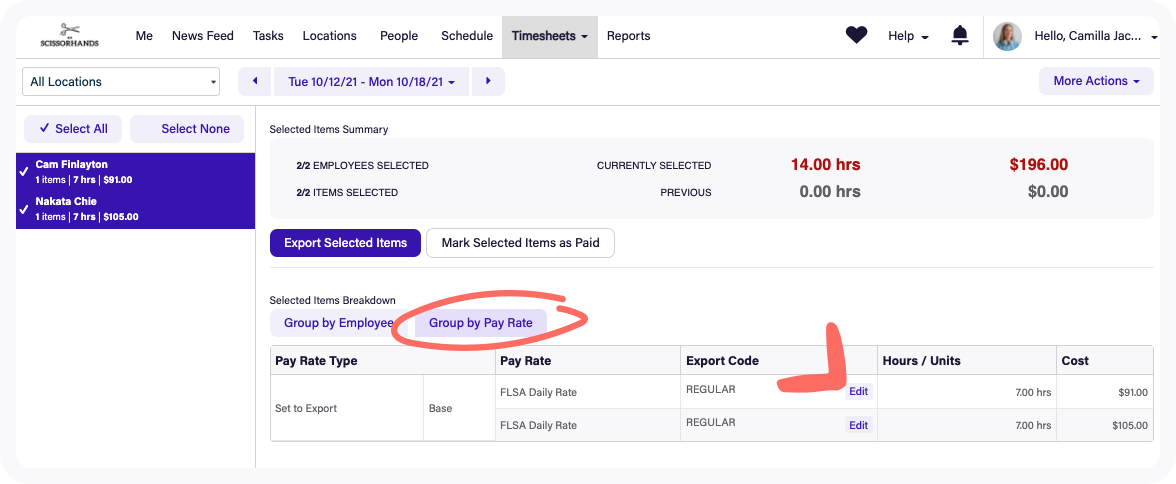 5. Remember to click Save when making any changes to the Export Code.
Then you are ready to export to your connected payroll system.
6. Click on Export Selected Items.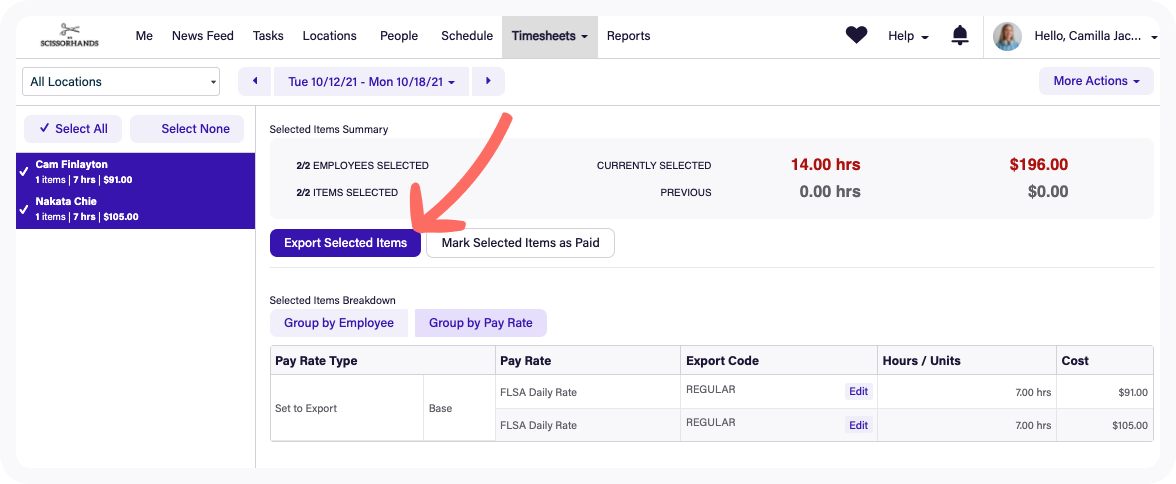 Available United States pay rates
See U.S. Pay Rate Library for more information on all the pay rates currently available for the U.S in Deputy.
If the pay rate you are looking for is not in our system, please feel free to send it to the Deputy team via our Deputy pay rates suggestion form.
Fair Workweek pay rates
For Enterprise customers only, the following solutions are available
For Premium Deputy accounts please read Fair Workweek to see all available regions.