You can attach files to your Locations in Deputy, helping your staff to have all the necessary information to carry out their shifts.
These location notes are a useful way to provide additional context when employees carry out their shifts across different locations.
Before we begin, ensure you are logged into Deputy as a System Administrator, Location Manager or Advisor.
In this article we will cover:
Add text notes and attach images & PDF documents to Location
You can type a location-specific note (up to 5000 characters) in the location notes field and attach up to 5 files to each location. Accepted file formats for upload are: JPEG, PNG, PDF with a size limit of 10MB per file.
Great examples of attachments that can empower your staff on the ground:
Opening and closing procedures of a store to help staff open the venue or close securely at end of the day.

COVID-19 Safety plan to provide staff with the necessary protocols when operating their store in these unprecedented times.

Delivery & warehouse guidelines ensure staff are equipped to handle the busy days when they expect supplies delivery.

Upcoming menu for staff to get familiar with ahead of time.

Care plans for patients can be uploaded by healthcare organisations that set up locations in Deputy as clients. This provides their staff with tailored care guidelines to guarantee a high quality of care for each patient.
How do I set this up?
1. Click on the Location tab, then click on edit settings for the location you wish to add notes to.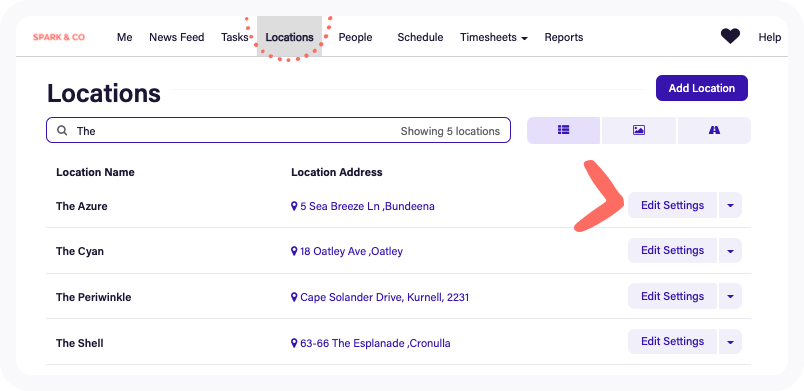 2. Scroll down to the bottom of the page and you will find the Notes field where you can enter up to 5000 characters of text. Click on the attachment button, then select the document or image you wish to upload from your computer.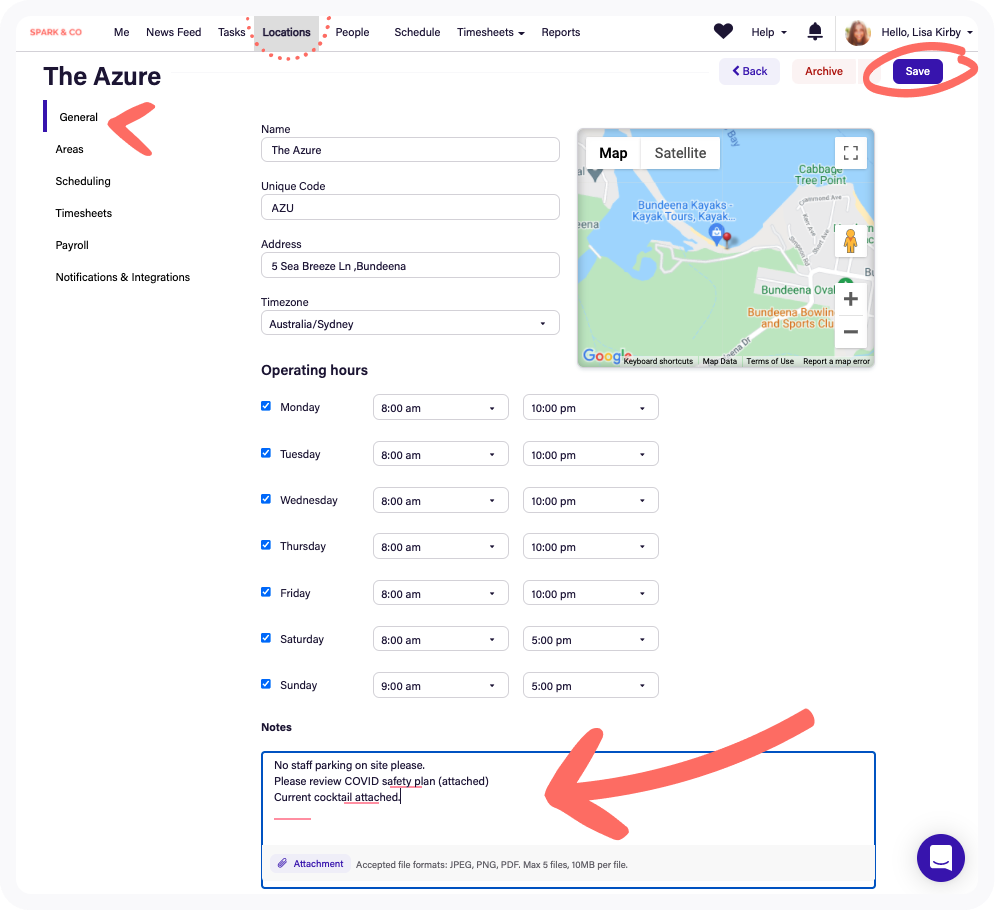 Please wait until the uploading finishes then click on the Save button to save the changes to Location Notes.
Attachment privacy
You are in control of whether you will allow all employees to view files that are attached to the location by choosing YES or NO as shown below. Don't forget to click Save before you leave the page.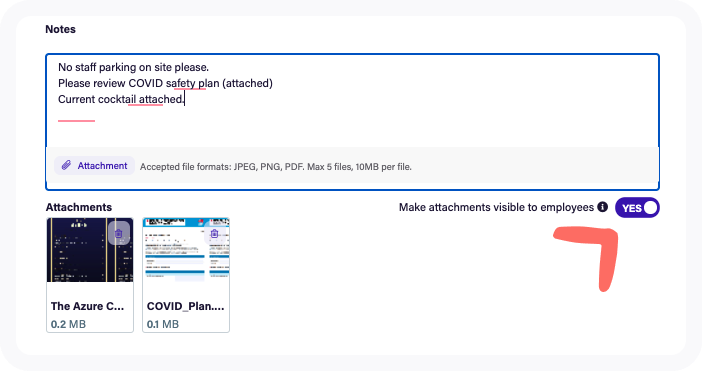 View location notes and attachments on the go
Team members will also now be able to view these notes and attachments while on their shift on both iOS and Android mobile apps (iOS example shown below).
The employee can tap on shift details on the Home screen to see details about their upcoming shift and tap on the location name to read the notes and attachments associated with that location.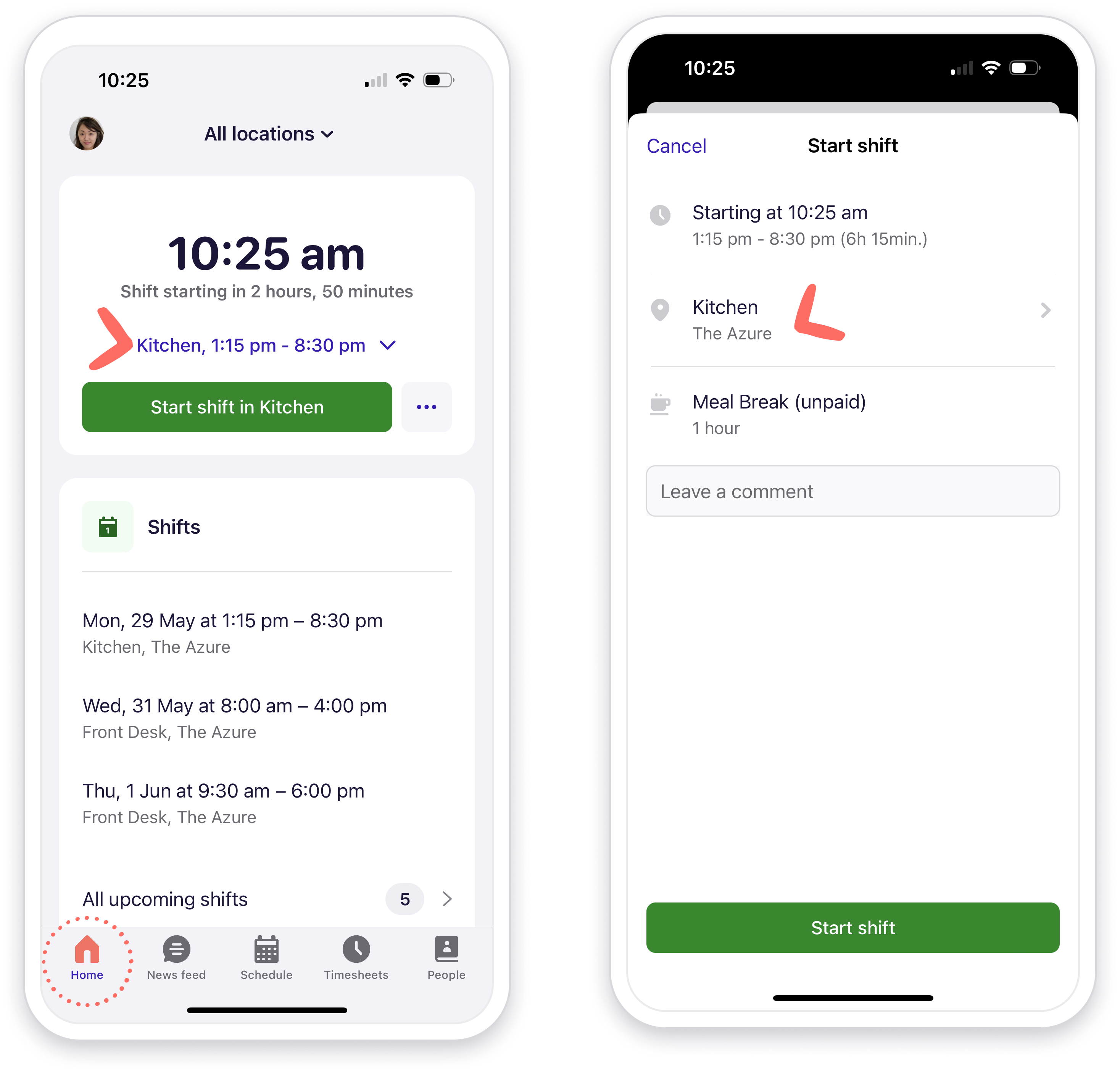 The next screen shows the location on a map as well as any notes and links to attachments which can be viewed by tapping on them to view in full screen.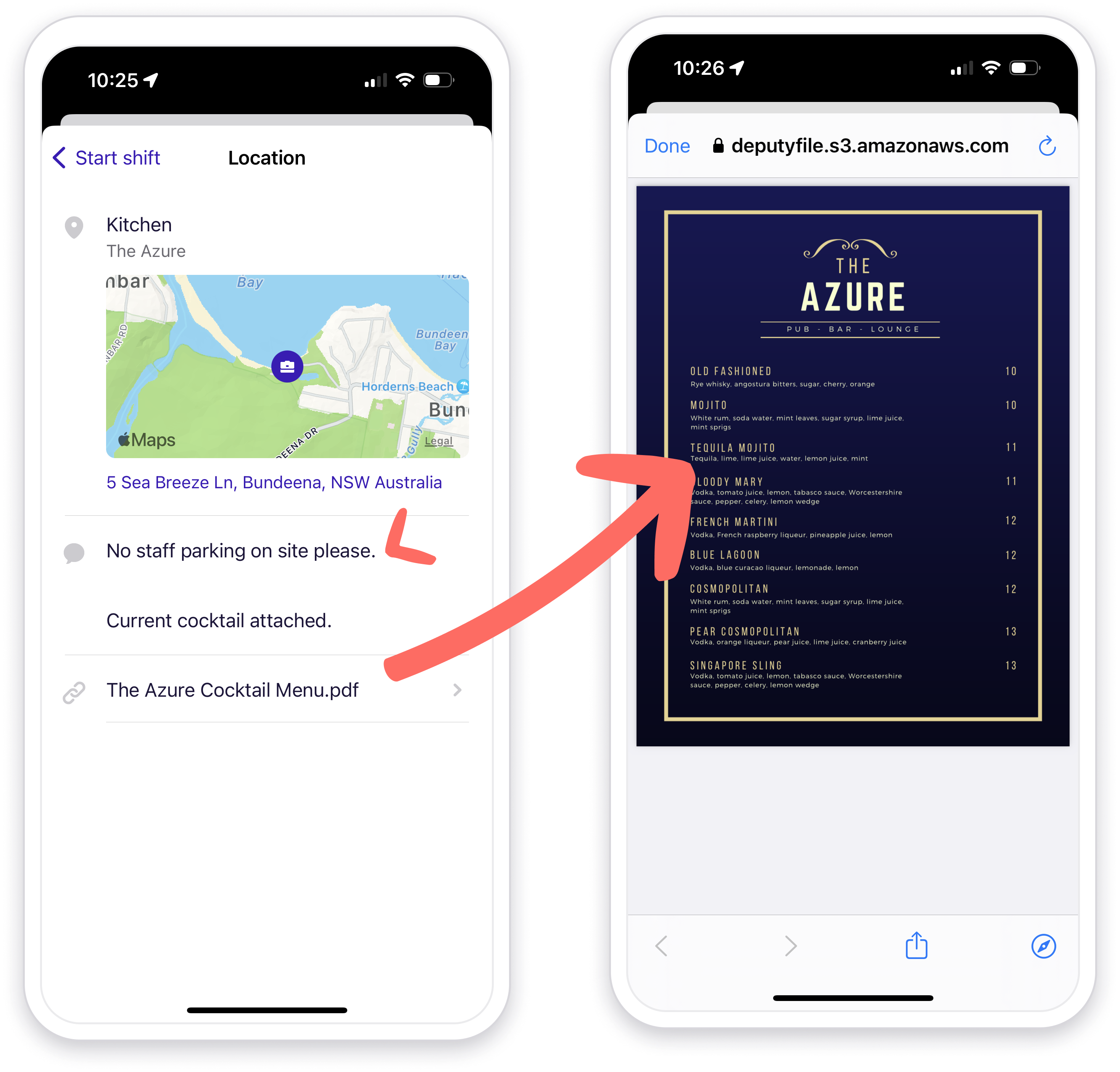 FAQs
Can I update Location Notes and add attachments via the Deputy app on my mobile device?
No. It is possible to view Location Notes and attachments via Deputy mobile app. However, System Administrators and Location Managers will need to update Location Notes and upload attachments to the location via Deputy web.