The free trial period gives you full use of Deputy. Complete tasks to set up your account and gain extra trial days along the way.
When you set up a free trial account with Deputy you can extend your trial period by completing tasks that help you to learn about how Deputy works, assists you to set up your account and rewards you with extra free trial days.
Earn extra free trial days by completing tasks
You can see how many days you have remaining on your free trial at the top of your Deputy trial account.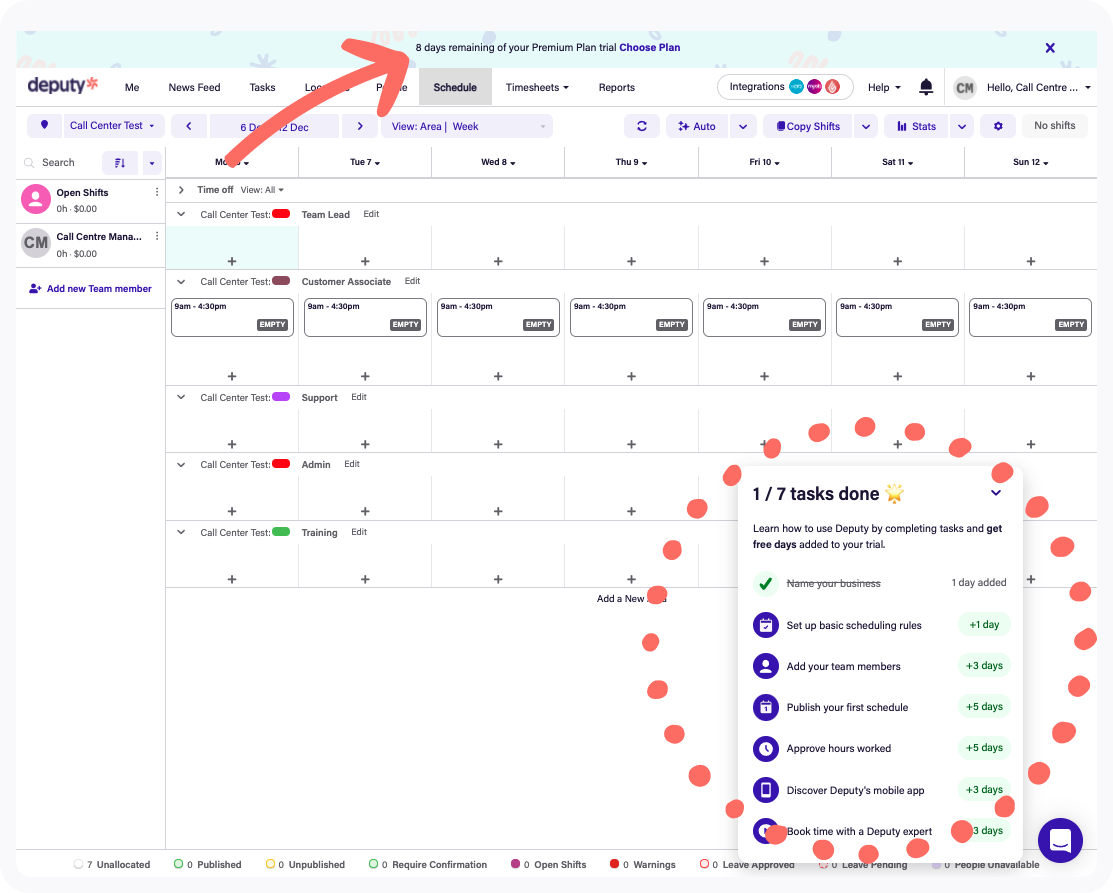 The collapsible menu at the bottom of the screen lists tasks that can be completed to earn extra free days on your trial.
The tasks include:
Name your business
Set up basic scheduling rules
Add your team members
Publish your first schedule
Approve hours works
Discover Deputy's mobile app
Book time with a Deputy expert
How to complete a task
1. Click on the task you would like to complete.
Tip: click the arrow to collapse the menu down when you don't want to see it.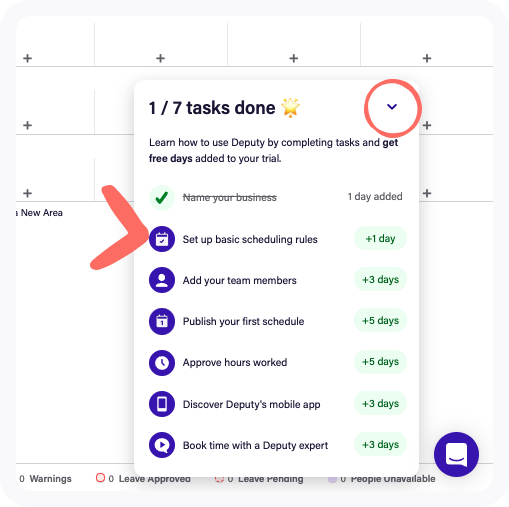 2. Answer the questions that follow to configure your account to suit your own organisation.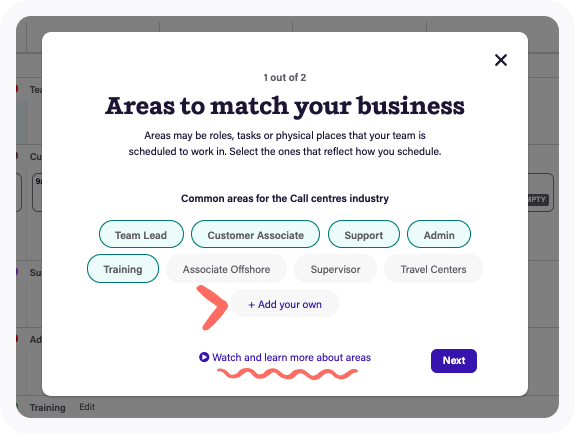 3. When you are finished click Done.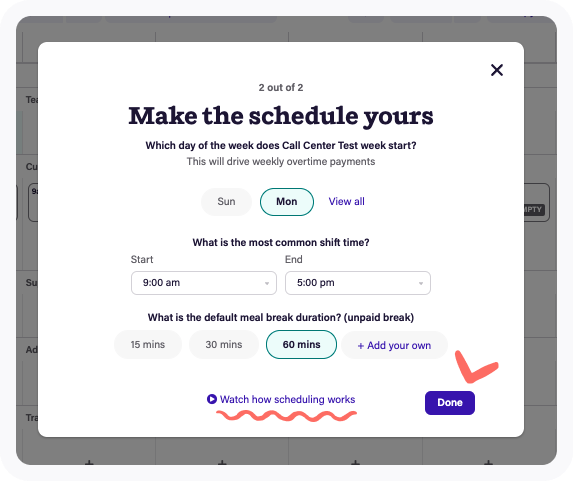 4. As more tasks are completed, more free days are added to the trial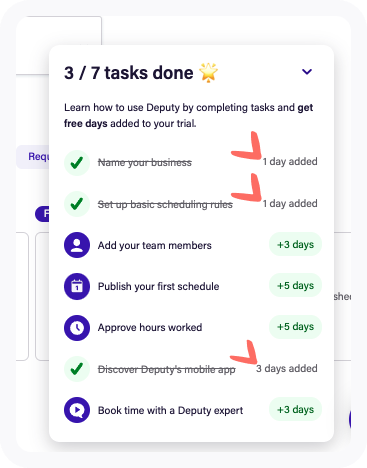 5. You can see the total number of days remaining on your free trial has increased.

Earn free days on the Deputy mobile app
When logging into the Deputy mobile app for your trial account, you will see the task menu as well.
You can hide it by tapping on the X. If you need to check the task list later just tap on the Home screen.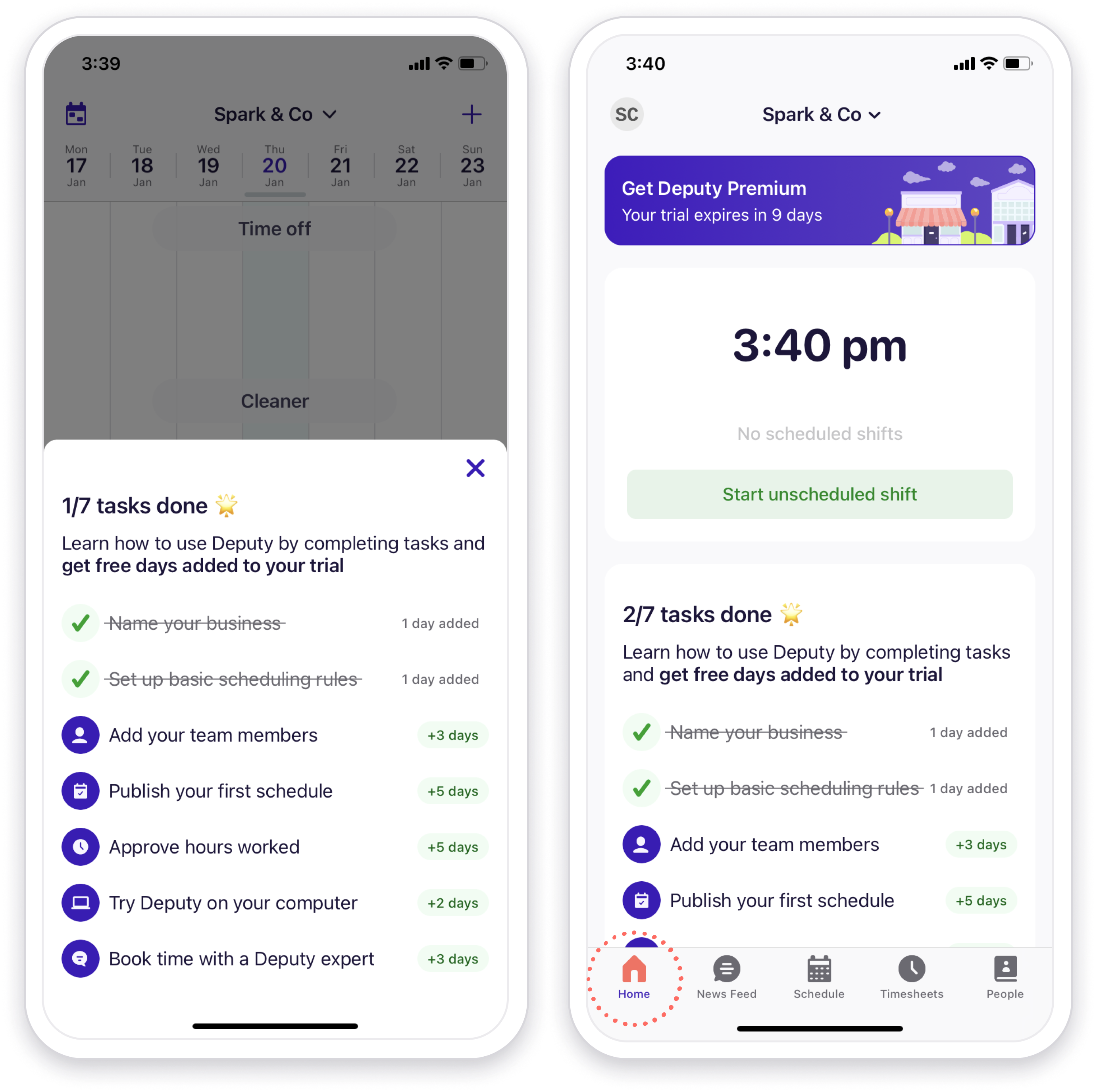 You may also be interested in: