Your team member will have been assigned to a location in your organisation when they were first added to your Deputy account.
You can also add other work locations to your Team member's profile either:
If you would like to change the main or primary location the Team member is linked to in Deputy then System Administrators and Location Managers can do this:
1. On the People page, click on the name of the Team member you would like to edit.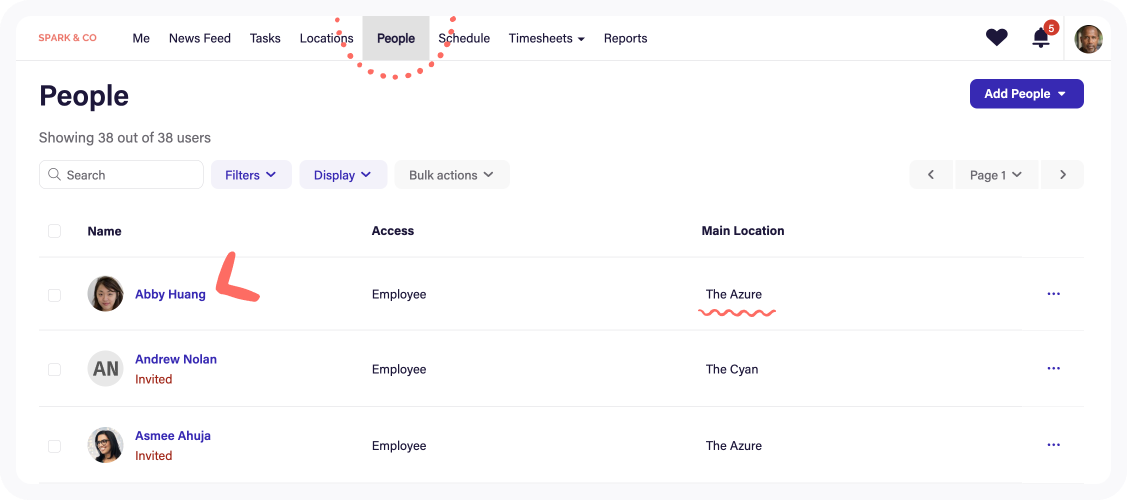 2. On the Employment tab of the Team member's profile click on Edit.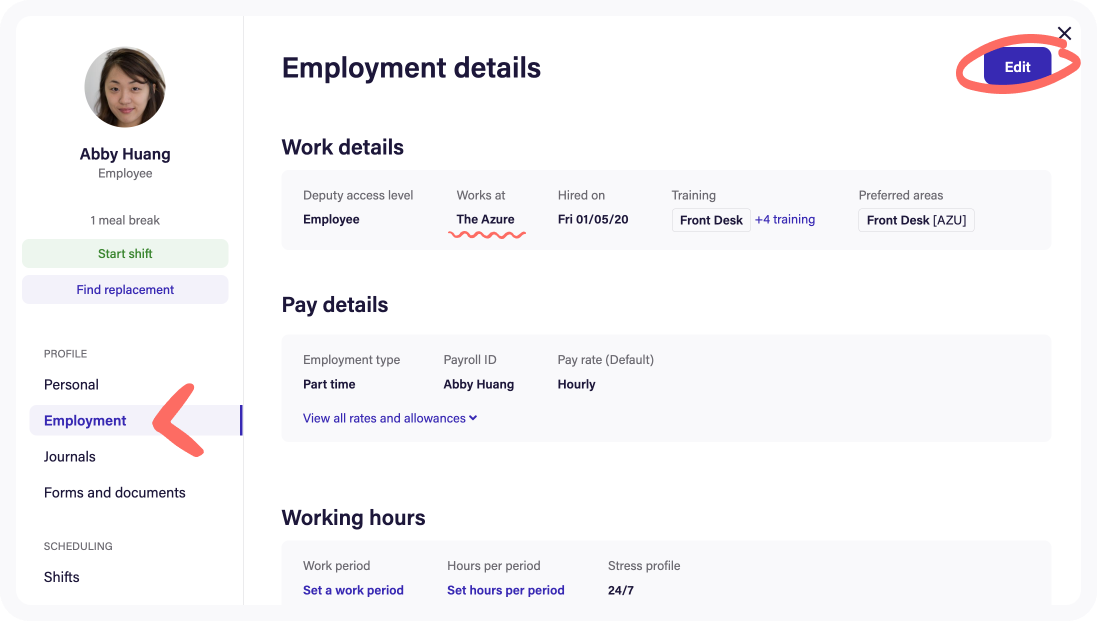 3. However over the location assigned to the Team member and then click on Set as primary location for the location you would like to set as the main location. Click Save.
4. The Team member will now display the new location as their main location.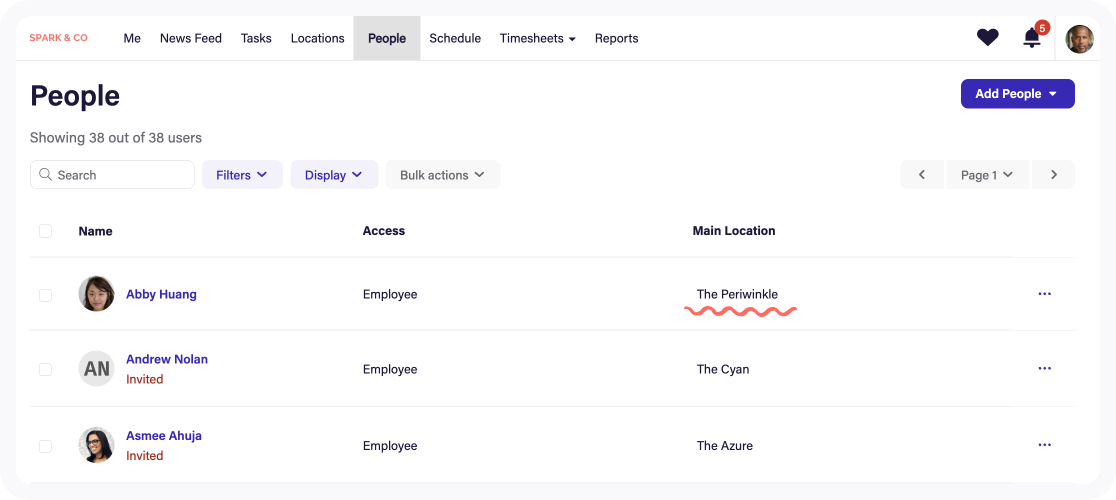 Note: If you have large numbers of Team members needing to amend their main location, please instead consider using the CSV bulk import/update feature to amend Team member details.