As a business owner, you may already have a business with Deputy with its locations and areas already set up but find you need to create a completely new business or organisation with its own locations.
You can set up as many Deputy businesses as you need using your Deputy login.
This article will show you how to add a new business alongside your existing Deputy account and how to switch between managing the different businesses.
Log into your global profile
Existing users of Deputy can login to their global profile at once.deputy.com to add another business in Deputy. Alternatively, if you are already logged into your Deputy account just click on Account overview in the menu under your name.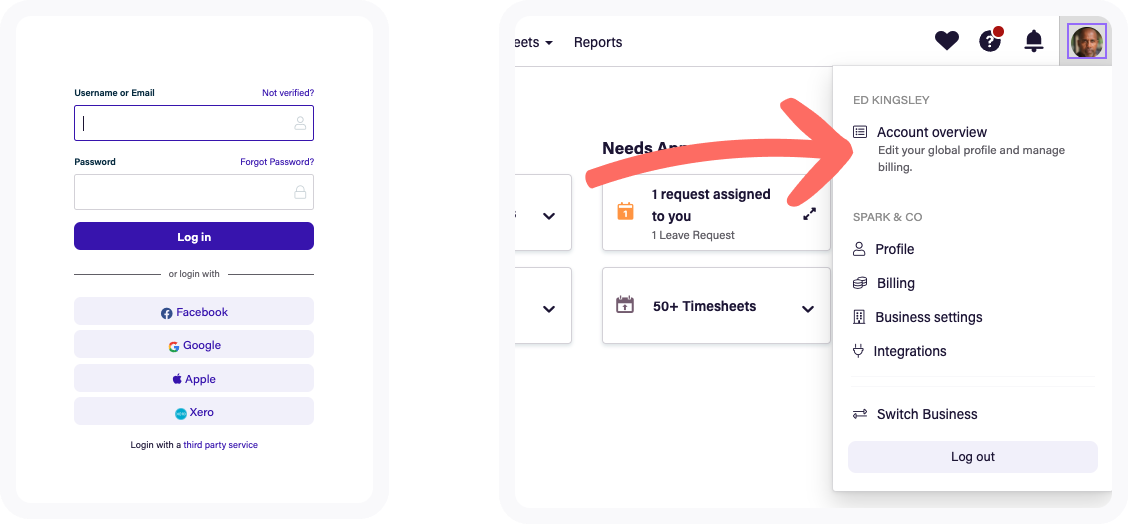 Add new business
Click on Add a new business on the right-hand side of the page.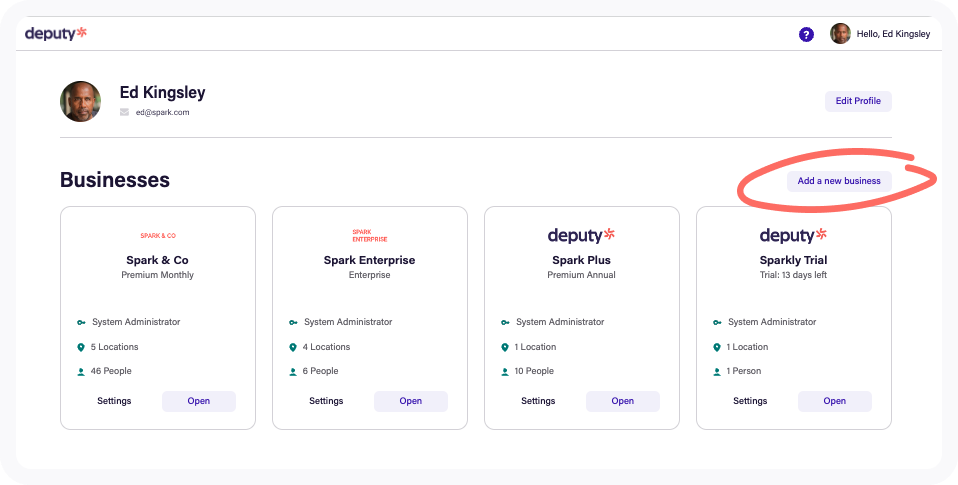 Complete the details about your new business including:
Business name
Country (see FAQ)
How many people are in your business
The industry that best describes your business
your business URL
and click Done.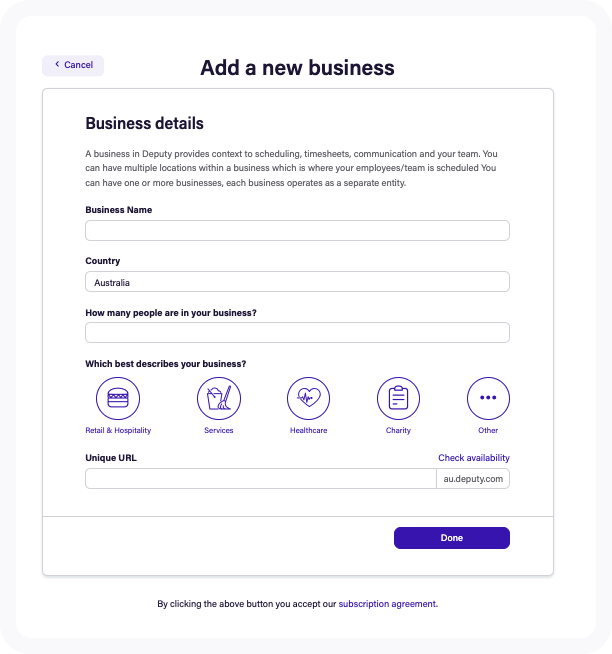 Deputy will now create your new business as a free trial account that you can begin to configure and earn extra trial days or else sign up to a Deputy plan for this new business.
Switch between your Deputy businesses
Deputy website
Once you have multiple Deputy businesses you will need to switch between them to be able to access and manage them.
To access all of your businesses on Deputy login to your profile or click Switch business if you are already logged in.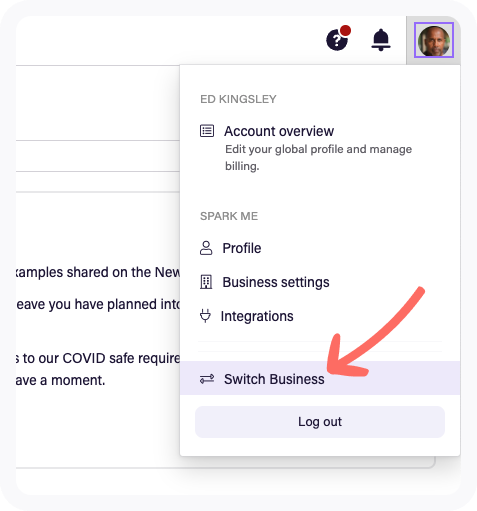 You can see all businesses you are associated with on Deputy and the access level permissions you have at each one.
To select a Deputy business to manage or access click Open.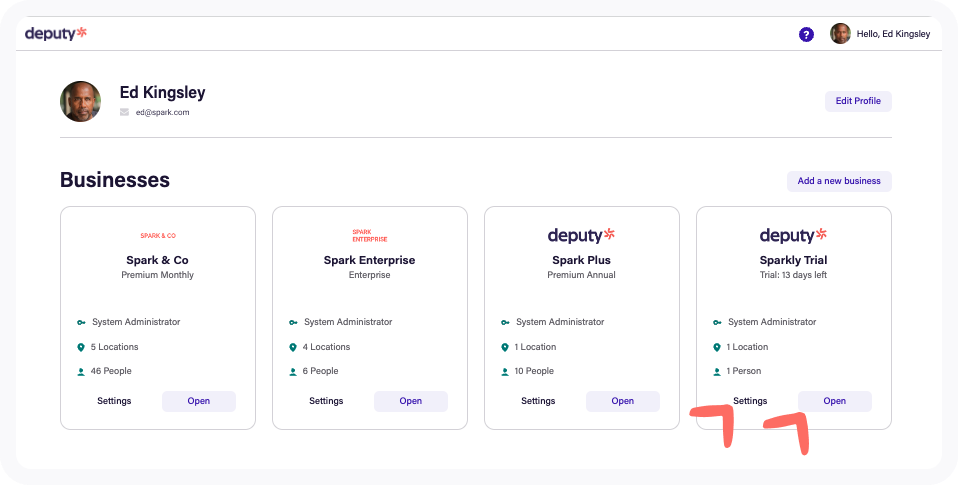 Similarly, you can also switch between businesses on the Deputy mobile apps.
On iOS mobile app
Tap on the profile icon on the Home screen then tap on Switch business.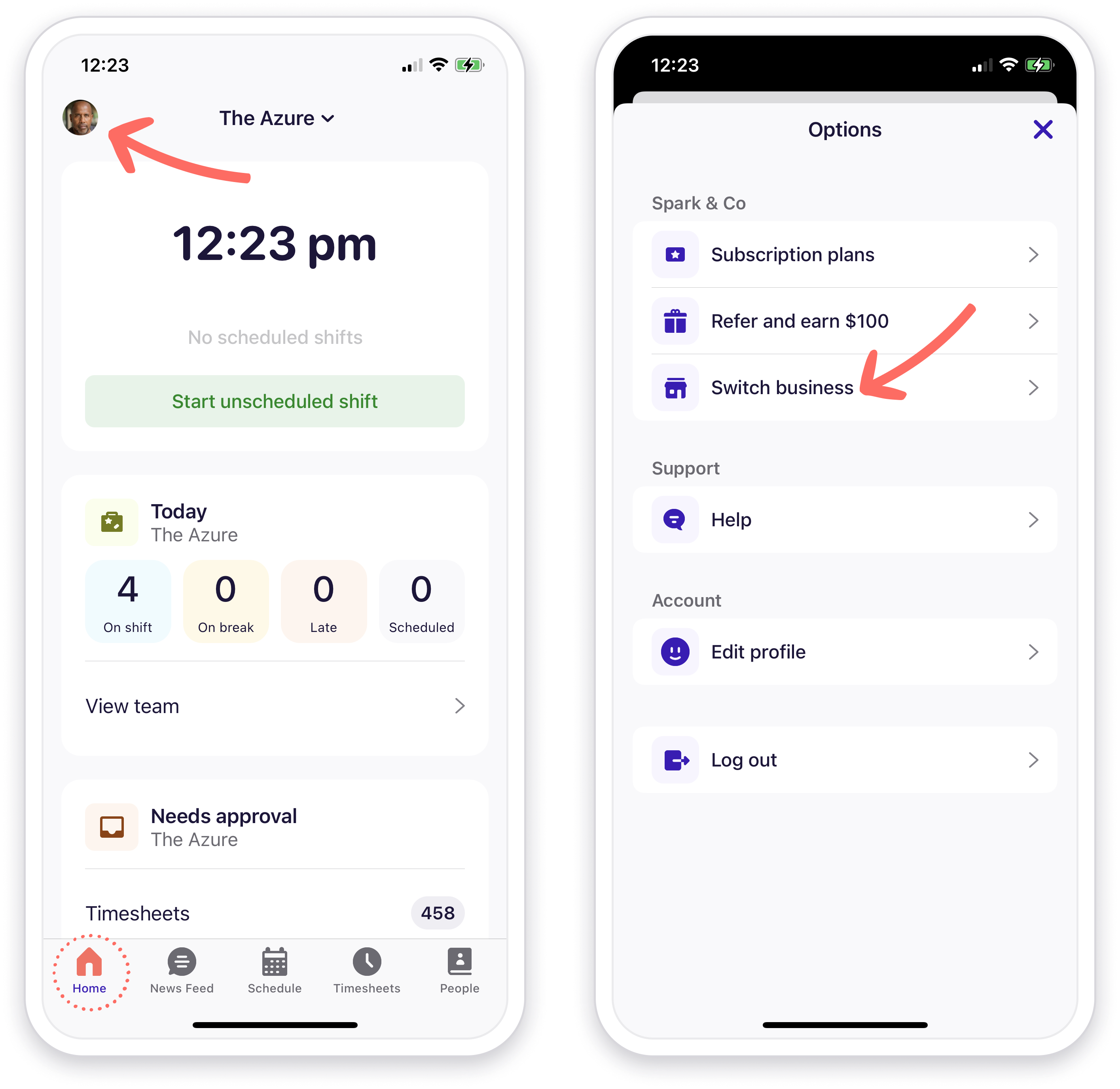 On Android mobile app
Tap on the hamburger icon on any screen and select the business you wish to switch to.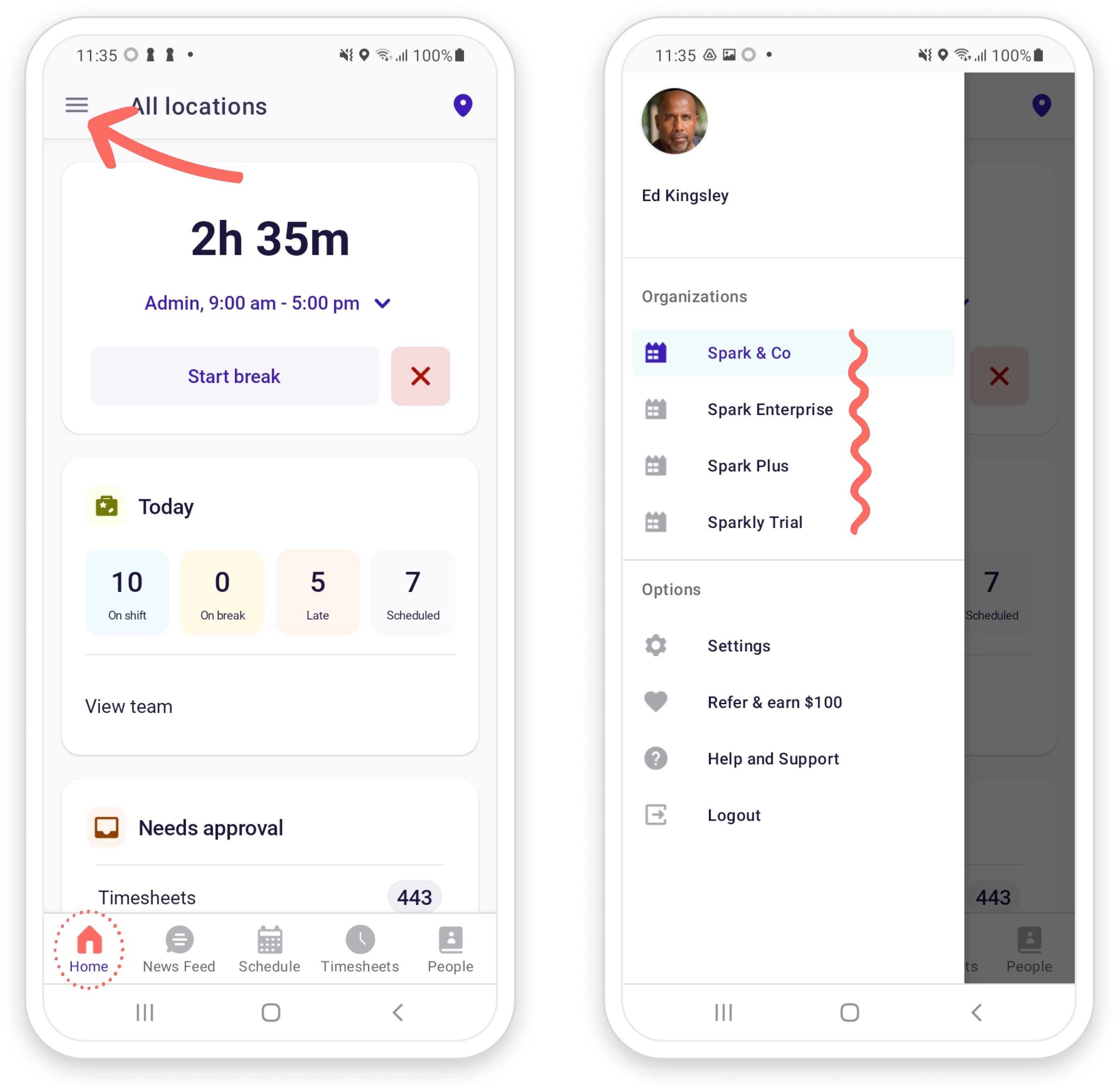 FAQs
Do I need to be a System Administrator in my current Deputy organisation to add a new business?
No, existing users of Deputy (with any access level permission) can login to their global profile to add another business in Deputy. If you add a new business, you will automatically become the System Administrator of that new business regardless of your access level in the first Deputy account.
Can I change which country a business is associated with?
No. It is not possible to change which country a business is first associated with after it has been created. If this action needs to be taken, it is recommended to create a new business. The only opportunity to associate a country with a business is during its initial creation.