Connecting your Deputy account to Clover will allow you to sync data across both platforms, creating an efficient workplace ecosystem.
To learn more about our Sales Upload and Integration with Dropbox, click here.
Getting Started
Please ensure that you have a valid Clover account before proceeding. To create an account, follow the steps provided at https://www.clover.com/
Connecting Your Clover Account to Deputy
Click 'Authorize' next to the service you would like to connect with.

Note that when you first connect Clover to Deputy and activate the Add Employee option it will pull all employees from your Clover account into Deputy.
The following pop-up box will appear.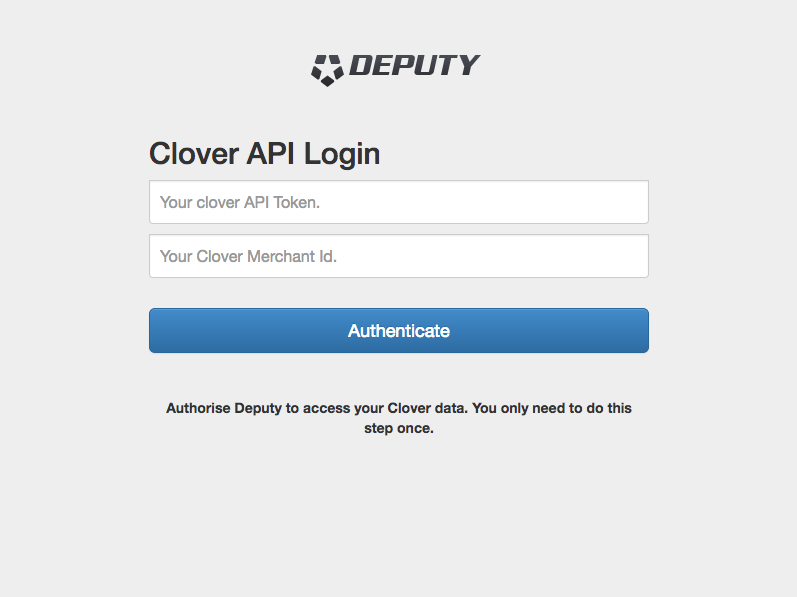 Use your login details to access Clover.

On the 'Clover Home' page, click 'Account & Setup'.
Now click the 'API Tokens' tab on the left.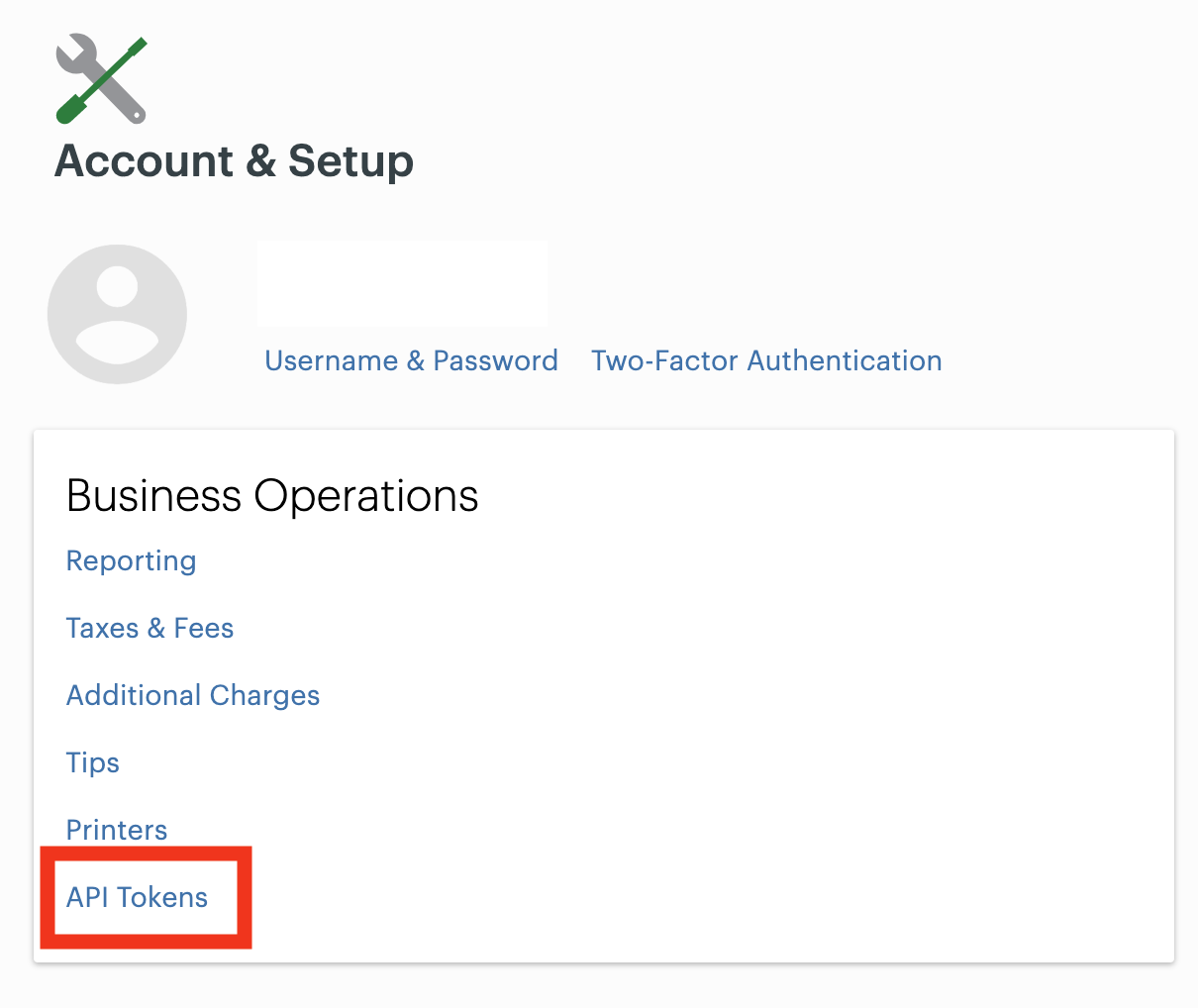 On this page, you will need to generate your Token. In the 'Name' box, enter your business name, then click 'Generate Token'.

A box will then appear where you can find your API Token. Please ensure that all permissions are ticked 'Read', as the integration will not work unless it has full permissions set.

In the URL, you will find your Clover Merchant ID.

Now enter these into the pop-up box that appeared when you clicked 'Authorize' within Deputy.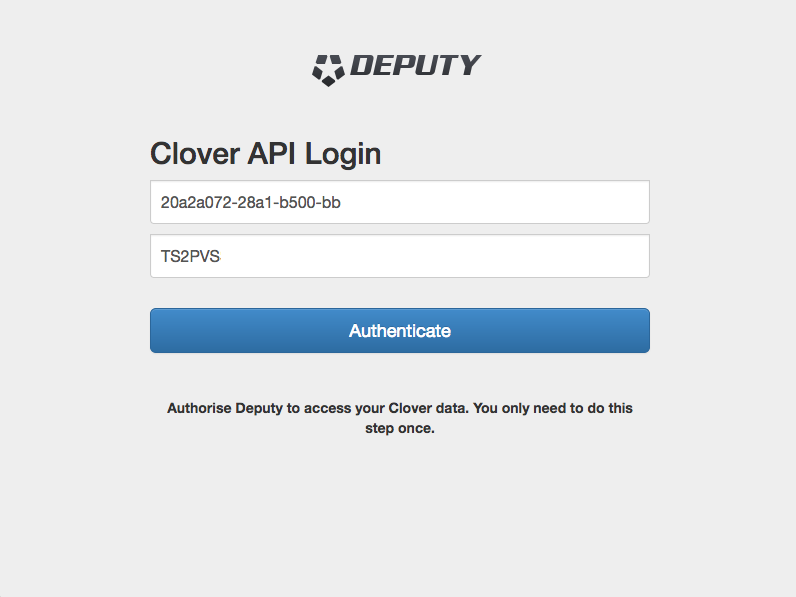 Services
These are the services available with this integration.
New User > Add Employee
When a new user is created into the system, it will automatically create the employee in Deputy.
New Order > Create Sale
When a sale/order is entered into Clover, this integration will feed this data into Deputy to populate the Stats graph. This will assist in effective scheduling in relation to employee cost vs sales.
Timesheet > Sync Timesheet
When a new timesheet is created within Clover, the system will replicate this in Deputy, allowing you to approve and export timesheets with ease.