This guide will show you the process of connecting your Lightspeed Restaurant account to Deputy.
Note: Deputy does not integrate with LightSpeed Retail at this time.
Getting Started
Make sure you have your Lightspeed credentials handy to connect Lightspeed.
Integrating with Lightspeed and Connecting Your Account
Read Connecting New Integrations for an introduction to connecting to third party systems. Once you have selected Lightspeed Restaurants you will be prompted to log in using your Lightspeed Restaurant credentials and allow Deputy to access.
Note that when you first connect Lightspeed to Deputy and activate the Add Employee option it will pull all employees from your Lightspeed account into Deputy.
Two new options will appear in your integrations list:
Click 'Activate' to begin the log in process.

Syncing Data
The following shows the data that can be synced between Lightspeed and Deputy.
New User > Add Employee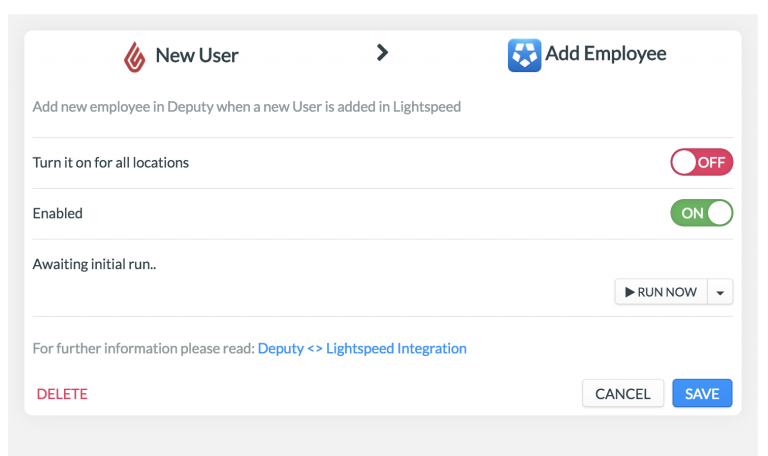 When you create a new employee in Lightspeed, it will create the employee within Deputy as well. This integration will sync first name, last name, email address and phone number.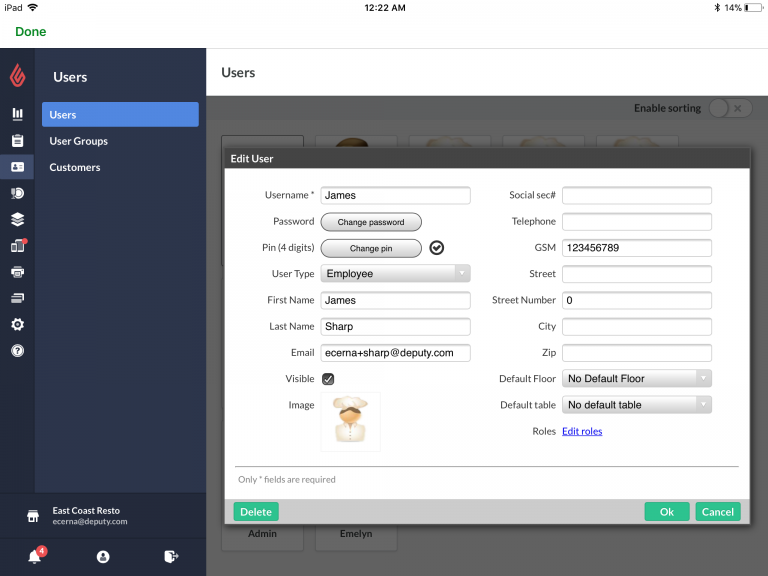 New Order > Create Sale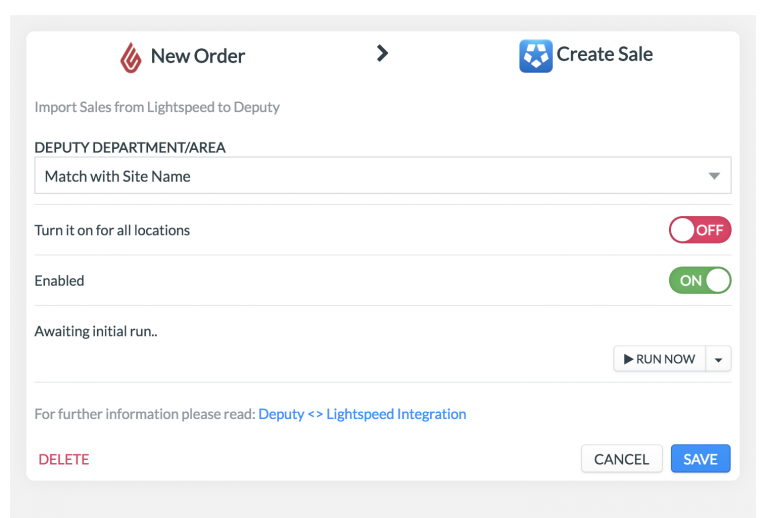 This integration will pull sales data made in the Lightspeed POS iPad app into your Deputy account. This will allow you to schedule employees in line with actual sales data.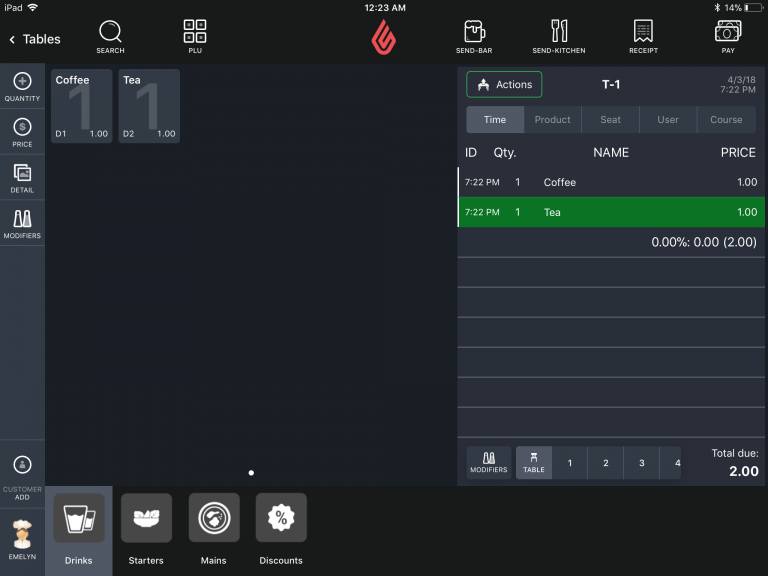 Frequently asked questions
Does Deputy integrate with LightSpeed Retail?
Which version of LightSpeed Restaurant do you integrate with?