Basic timesheet exporting and the formats/payroll systems that Deputy exports to.
Exporting timesheets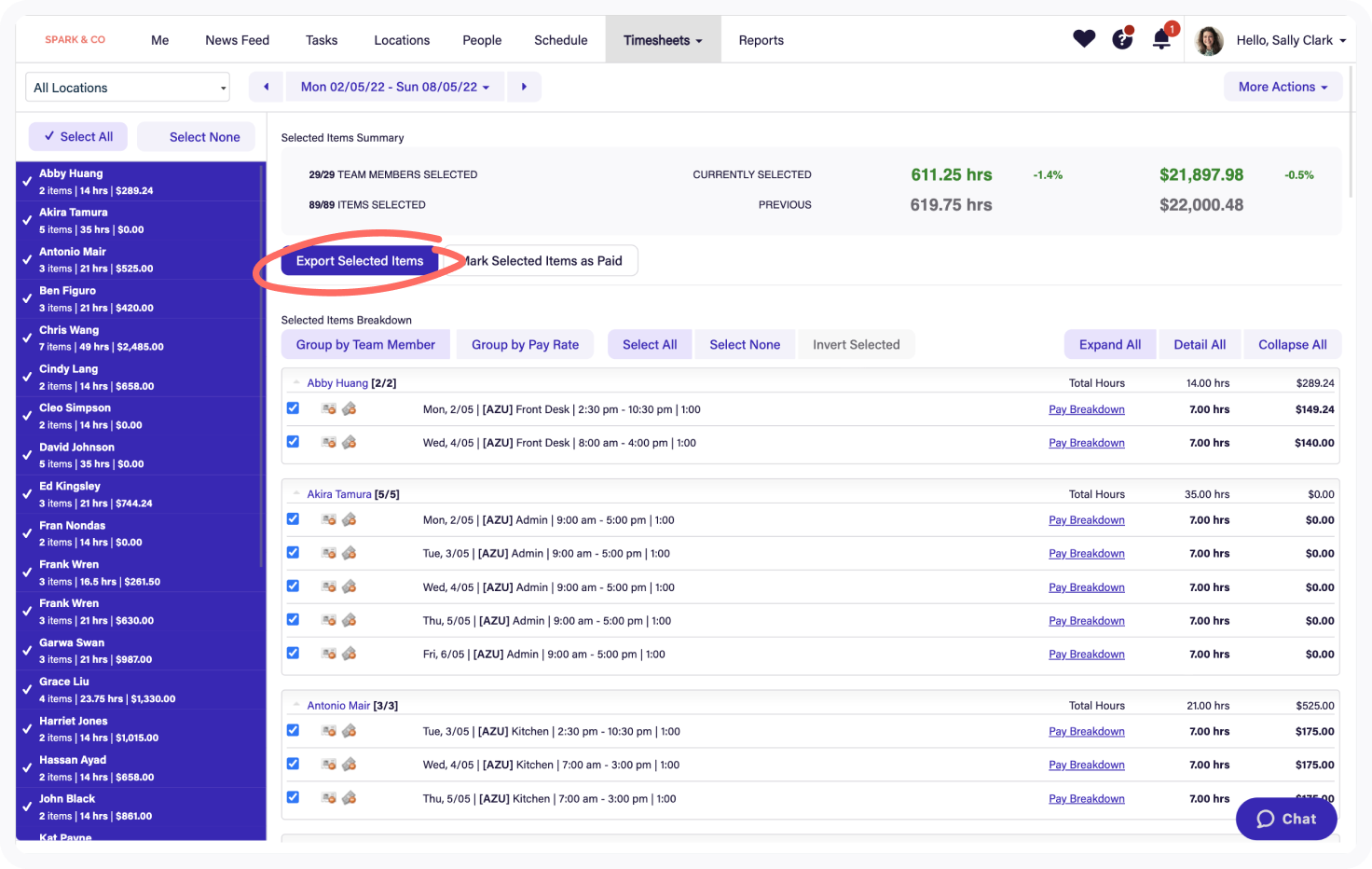 From the Timesheet drop-down menu in the Navigation bar, you will also see the option to "Export Timesheets".
The following screen will show a number of details, including a pay summary and employee breakdown. To export these timesheets, select the employee timesheets you want to export from the list on the left side, then click the blue 'Export Selected Items' button under the Item Summary. From here, you are given a large number of payroll applications to export your timesheet to. Simply select the appropriate payroll application and click 'Export'.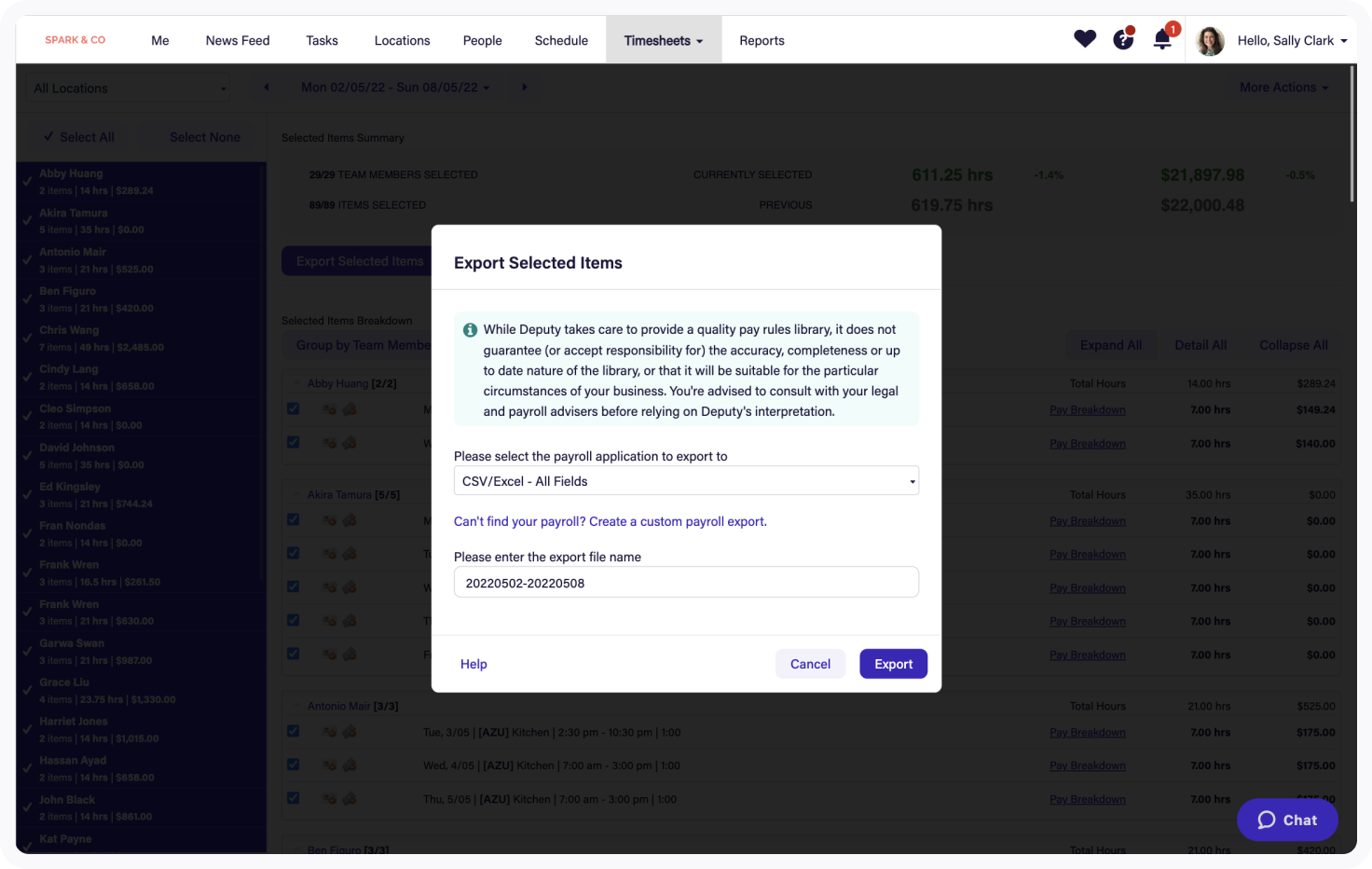 Deputy exports timesheets in the following formats:
ADP (US) - Over The Air

ADP PayLine (AU) - File Download

ADP Run (US) - File Download

ADP Workforce Now (US) - File Download

Astute Payroll

BambooHR Payroll Export (BETA)

Clubline (AU)

CSV/Excel: All Fields

CSV/Excel: Daily Totals and Overtime

Deputy Adhoc Programmable Export Format

Extensis

FlexiTime Export (NZ)

Gusto

HR3 Payroll

iPayroll (NZ)/CloudPayroll (AU) Timesheet

KepPay Payroll (Direct Export)

MicrOpay Meridian (Enterprise Only)

MYOB AccountRight (Cloud Export)

MYOB Payroll (Desktop)

MyPaye Wages Export (UK)

Netsuite Export

Paychex

Paycor

Paylocity Web Pay

Preceda

QuickBooks Desktop IIF File

QuickBooks Online (Direct Export)

Reckon Payroll

Shoebooks Payroll

Smart Payroll Export (NZ)

Sure Payroll

Timesheet CSV with History Audit

WageEasy (TimeCards 2.3) Payroll

Wennsoft Project Billing

WorkflowMax

Xero Contractor Invoice (Accounts Payable per Employee)

Xero Payroll

Xero Time Billing