Before you sync employees
Before you sync employee information from Deputy to Xero, ensure you have read:
What employee information will sync to Xero?
If the following fields have been filled in Deputy they will sync to Xero:
First name
Last name
Email
Mobile
Gender
Date of birth
Street address
City
Postal code
Country
Start date (hire date)
Note: While Deputy doesn't require you to specify the gender of a Team member to add them to your account, Xero does require the gender to be specified to create an employee profile. Therefore please enter gender information in Deputy when adding Team members to avoid receiving error messages when syncing employee information to Xero.
Syncing employees already in Deputy to Xero
If you have determined that Deputy is your source of truth for employee information, you can turn Auto sync employees ON in your Xero configuration set up so that any changes to an employee's information in Deputy will be auto-synced to Xero.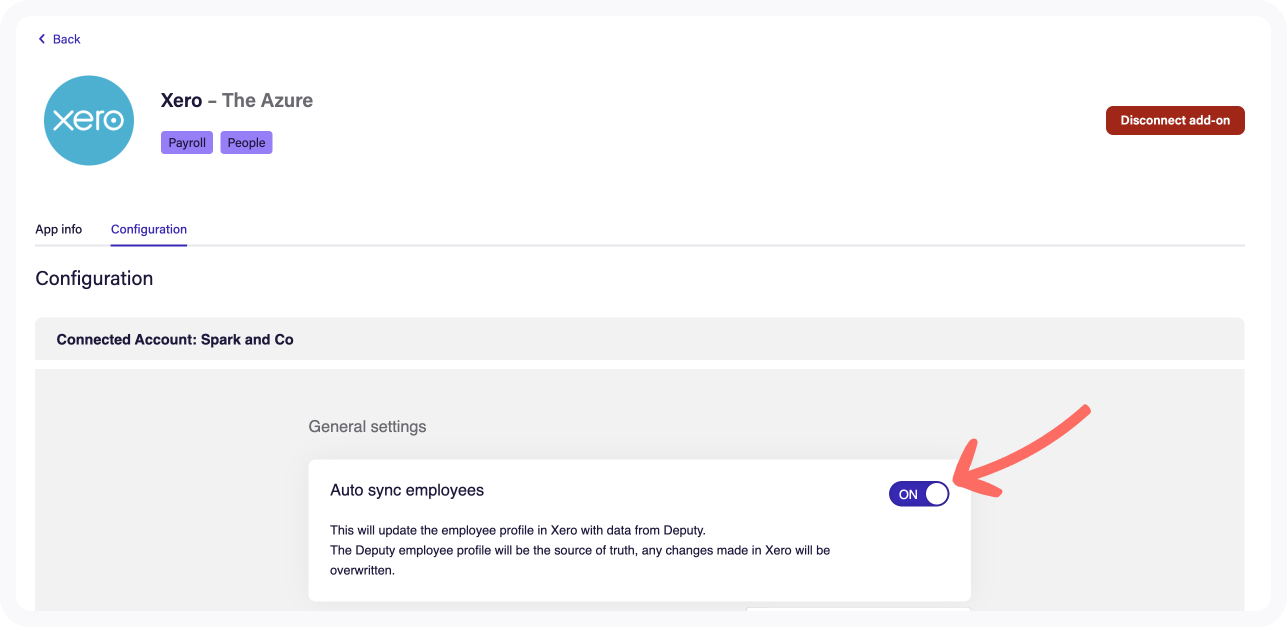 However, you can also manually sync any employee information already in Deputy to Xero.
Note: the following option is not available if you are using the Awards Pay Rule Library to set your employee's pay rates in Deputy. In this case, you will find the option will be greyed out in the drop-down menu.
1. On the People page, tick the checkboxes next to the names of the employees you wish to sync with Xero.
2. From the Bulk Actions drop-down menu, select Sync with Xero.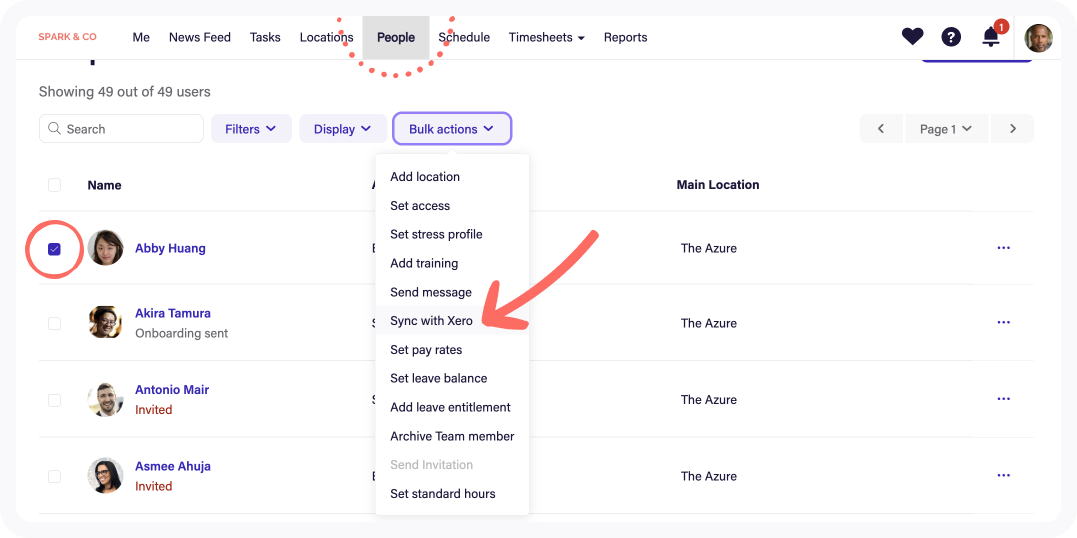 Note: When you choose to Sync with Xero be aware that not only will the employee information sync from Deputy to Xero but also the pay rates in Xero will sync back to Deputy at the same time.
3. Tick the check box to Refresh the mapping of Team members between Deputy and Xero, then click Sync Team member.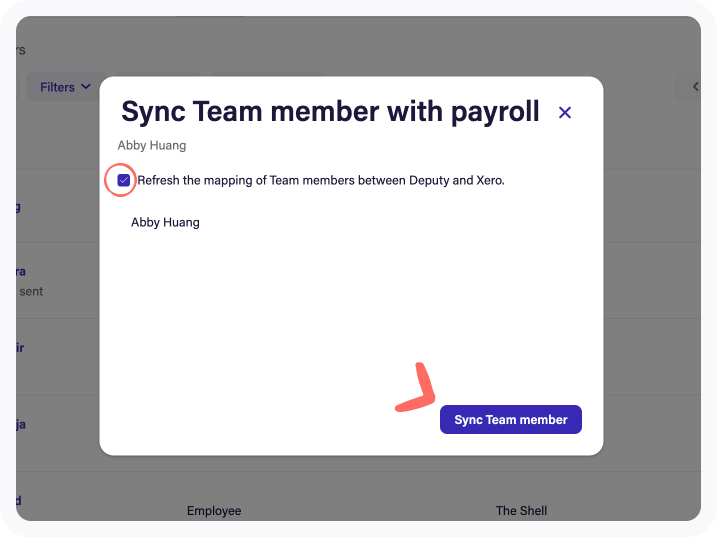 4. The employee's information (if entered in Deputy) will sync over to the employee's profile in Xero. Refresh your browser if you don't see the information appear straight away in Xero.
Syncing employees you onboarded using Deputy's paperless onboarding to Xero
You can also sync even more employee information to Xero if you collected it during Deputy's paperless onboarding process.
Read Employee onboarding sync with Xero for more information.
Syncing employees who have an archived
and

active Xero profile

If employees have an archived profile in Xero, as well as an active profile in Xero, attempts to sync data between Deputy and Xero will often fail.

To avoid problems, ensure that the name and email address of the employee on their archived Xero profile is different to the Deputy profile.

We suggest simply adding 'OLD' to the start of the employee name and email address in the archived Xero profile, e.g., 'jsmith@gmail.com' becomes 'OLDjsmith@gmail.com', and 'John Smith' becomes 'OLDJohn Smith'.