Due to the compliance policy of Deputy's SMS provider in the US, some Deputy organisations in the US will be blocked from using Deputy's SMS functionality.
If you use Deputy in an organisation that handles cannabis or CBD products in the US, you will find that you do not have the ability to enable SMS notifications. If this applies to your organisation then the Allow SMS Notifications (charges apply) toggle, as shown below, will be missing from Business settings in your Deputy account and you will not be able to use SMS to notify your team.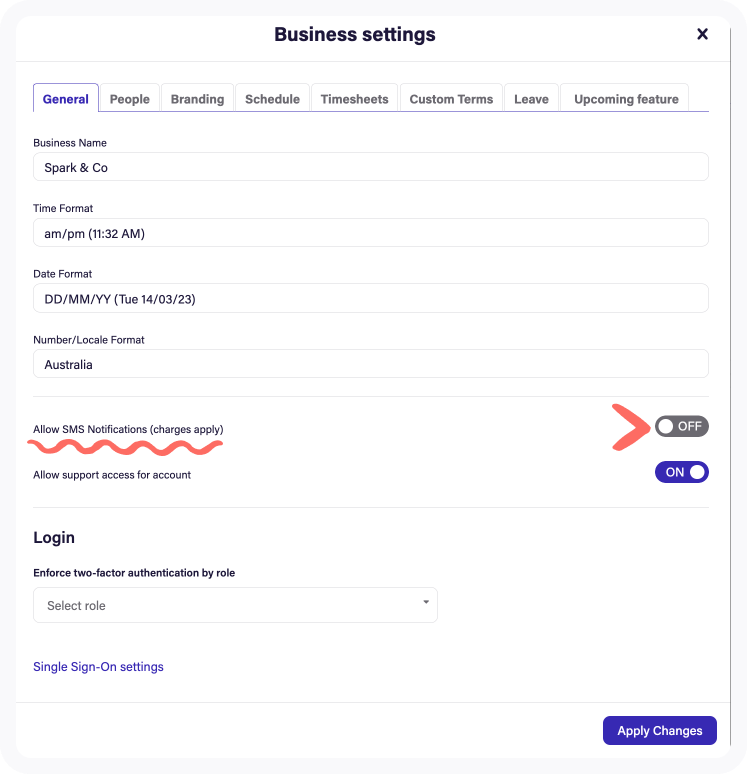 You will still be able to notify your team members via Deputy mobile app push notifications and email notifications.
Similarly, shift confirmation will continue to work, however only via email or mobile push notifications, not via SMS.
We encourage all team members in your business to install the Deputy mobile app to view their upcoming shifts and stay up to date with any changes to their schedules.