This article is written for users with access permissions of System Administrator and Location Manager.
Since Deputy accounts are billed according to the number of users you have in your account, reducing the number of inactive Deputy users in your account makes financial sense for your business.
Inactive users are team members that have a login and access to your Deputy account but aren't receiving any shifts anymore. Occasionally you may have team members that are not generating timesheets but may still need access to Deputy for News Feed post updates so you may decide to leave their Deputy access as active.
However, if you know that an inactive user doesn't need access to Deputy anymore then you can archive them so they won't count as a user for billing purposes.
Important: We recommend archiving (as opposed to deleting) any team members that aren't using Deputy anymore to reduce the number of inactive users you are paying for. By archiving team members you will still retain all of the information and historical timesheet data in case you need to unarchive or reactivate them again. It is NOT recommended to delete team members as you will lose all historical information about them and this data can not be retrieved.
Team member details report
To find inactive team members to help you decide which ones you may wish to archive please run a Team member details report.
1. Click on Reports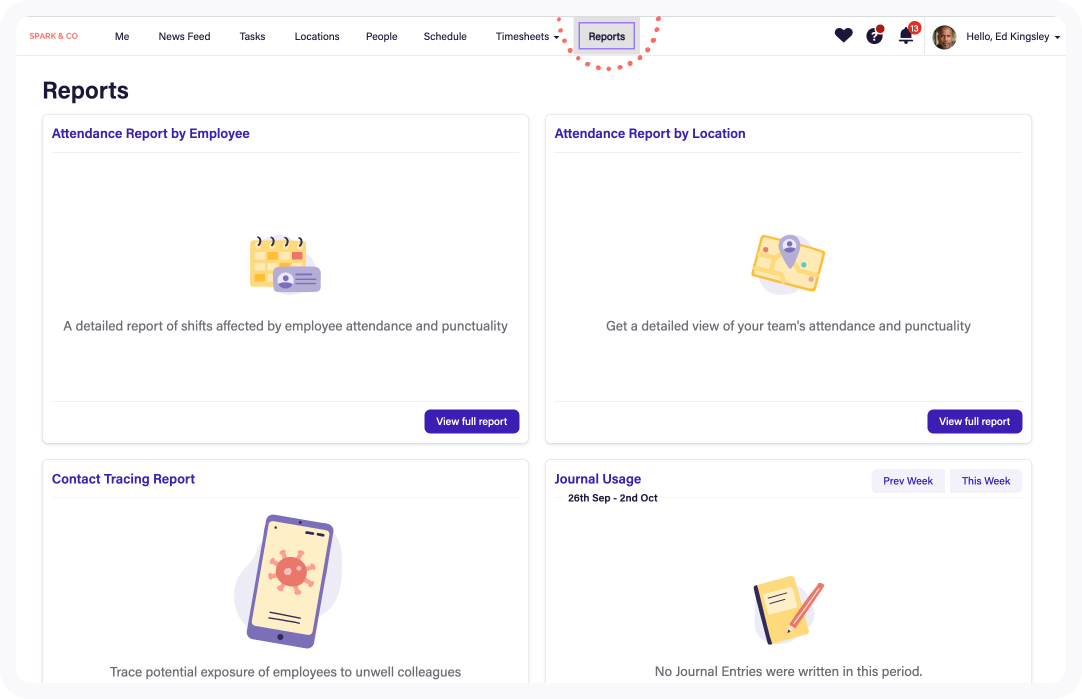 2. In the Team member details section, click on View full report.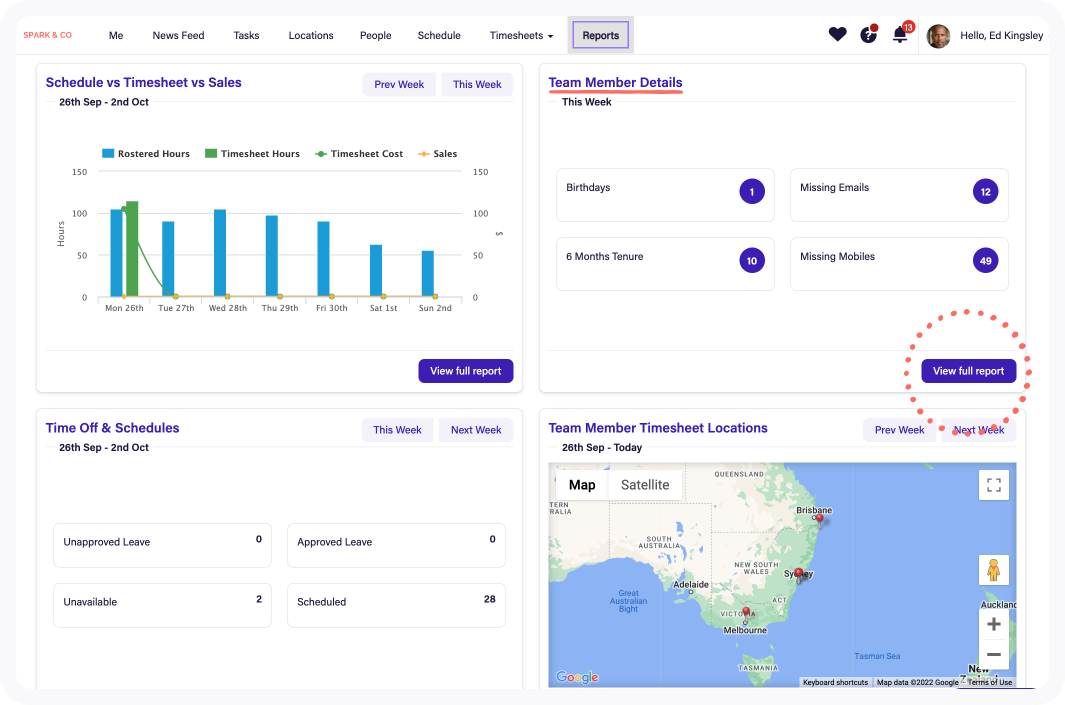 3. Use the location selector on the top left to select the location you wish to report on then select Activity.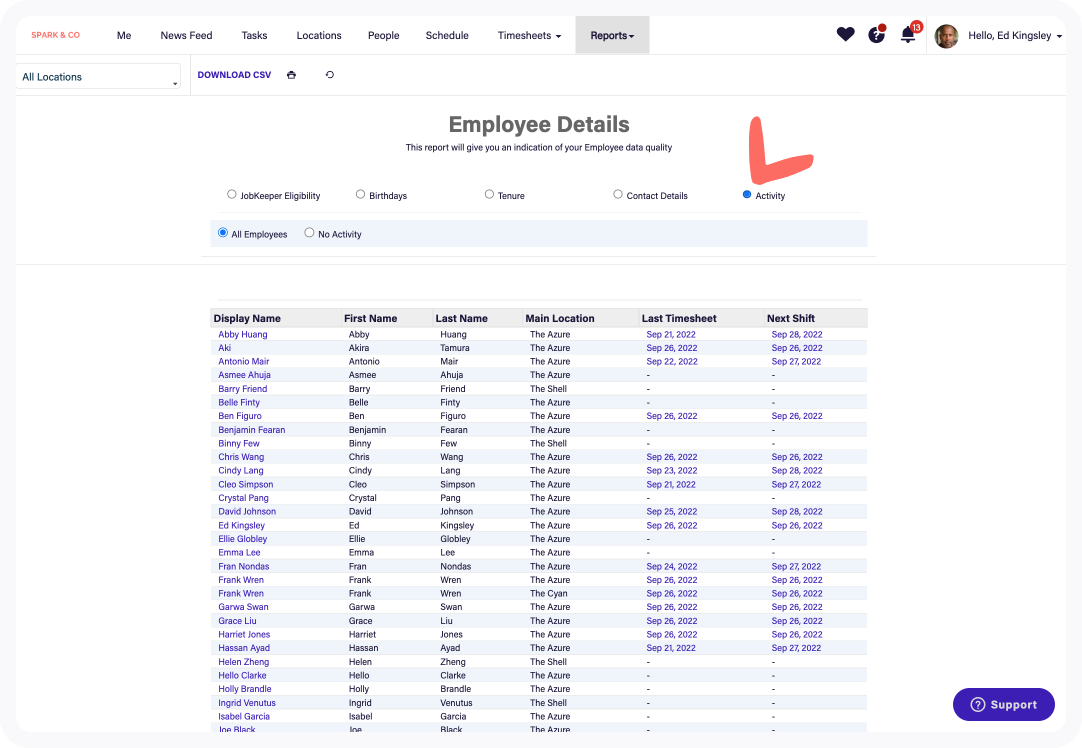 4. Select No activity and then Download CSV if you want to download the list to an external spreadsheet.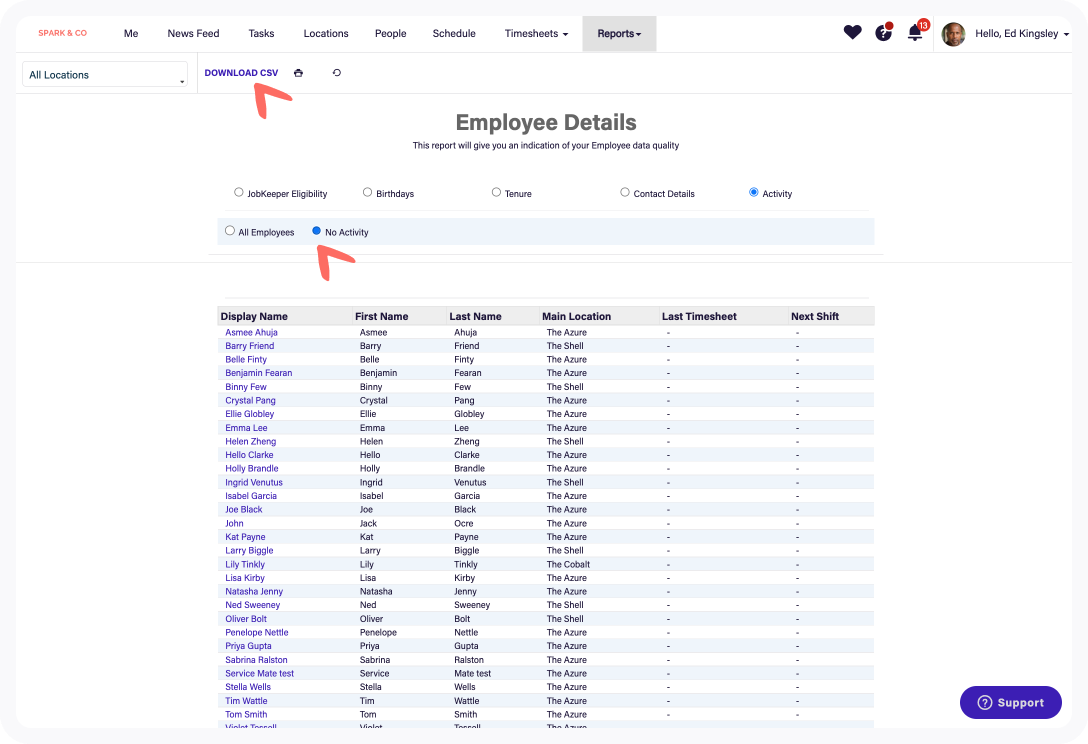 Note: the Last Timesheet column will only display timesheets within the last 28 days. If your team member's last timesheet is older than 28 days then this field will display as -.
Employees that appear on this list should not automatically be assumed to be inactive. It just means they haven't submitted a timesheet for 28 days and are not scheduled for any upcoming shifts.
Please inspect this list carefully before deciding to archive employees based on the inactivity reported here.